What is Low Code Application Development?
Low Code App Development is a method to build apps easily using a graphical interface without proficient programming knowledge or skills. There are many variations of these tools from basic drag and drop tools powerful workflow automation designers. A low code platform helps automates application lifecycle and improve business applications.
DronaHQ's Low Code Application Development Platform
DronaHQ's low code platform enables to build powerful enterprise apps using its many GUI based interfaces to design screens, make workflows, use formulas and minimizing the need for extensive coding.
Point and Click Simplicity
The visual modelling tool eliminates the need to write repeating lines of codes, allowing users to better understand their app's design and solve their business problem. From requirements gathering and app development to prototyping and testing, the platform allows to quickly translate ideas into working apps.
Launch Cloud-based Apps
Make apps that are integrated with your database. Your data might be stored in diverse systems and integrating data from these sources can consume a big chunk of your time. Low code allows you to seamlessly connect these systems to your apps and store data on the cloud for easy access.
Adopt Agile Methodologies
Maintenance and updates on traditionally coded apps can take from hours to months where developers manually tend to the changes and add features. Low code elements are designed and pre-tested to work together seamlessly allowing its users to configure applications and roll out updates easily and quickly.
From No Code to Low code
During app development, there are features that may require further customization. While no code platform lets users build highly complex apps, low code gives further flexibility to add heavy customization like a custom UI or a highly tailor made business logic on a cloud-native architecture.
Control Editor
Developers can code and create custom UI elements that can be reused across all their apps.
Function Editor
Developers can quickly code exclusive functions for their specific business logic and use in their apps.
Low Code, a boon for Legacy Modernization
Legacy systems are often highly complex and lack flexibility and can no longer support the needs of modern business practices. They may even require specific IT skills to understand and work with them. These factors make replacement or modernization of the systems risky and expensive. Low code solves the problem. It allows you to design mobile apps on top of these legacy systems, giving the legacy systems a modern and user-friendly look in a quick and cost-effective manner. This not only lessens the burden over your IT but also allows you to quickly innovate and transform to stay competitive and deliver customer satisfaction.
Trusted by

Trusted by Fortune 500 companies, SMEs and IT Consultants.
Grab resources to get you started with rapid application development for enterprise.
Tool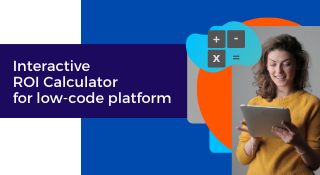 Low-code ROI Calculator
Objectively define the value low-code creates for business.
Guide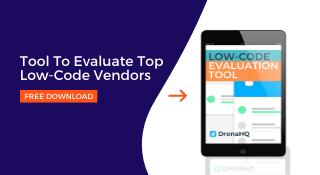 Vendor Evaluation Tool
How enterprise leaders select right top low-code platform vendors?
eBook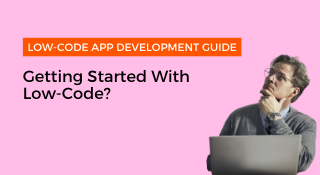 Enterprise Team's Guide
How low-code helps IT Leaders, Developers and Business Users.
Explore the low code platform to know the powerful capabilities.
Get started for Free. No credit card required.
Copyright © Deltecs Infotech Pvt Ltd. All Rights Reserved