Benefits of low code and its disadvantages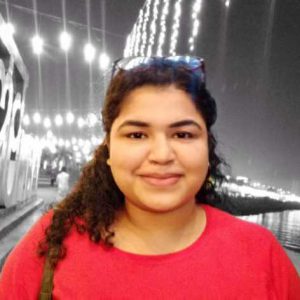 Process development solutions, low code application development, and software development tools are all included under the umbrella term "low code development."
There are many benefits of low code development but the most important one is that IT users can use low code development solutions to utilize pre-baked capabilities like ready ui components, integration connections, frontend action blocks, user management etc to create workflows and applications 10 times faster. These applications abstract the code behind actions and commands, enabling IT to assemble workflows and business apps on top of their existing data sources (databases, APIs, other SaaS apps) without investing months or weeks of engineering hours.
Why is Low Code Important?
Low code platform drastically reduces the amount of custom code that needs to be written and increases the amount of reusable code and components, helping businesses design and deploy custom applications at the speed of market demand and keep up with the trends. They provide direct integrations with major databases and apps and enable IT to inject custom code where required, rendering the technology highly extensible at the same time.
In 2024, no code/low code platforms are anticipated to handle more than 65% of app development. The no code/low code development platform market is projected to generate $187 billion in sales by 2030. By 2024, it will represent more than 65% of all application development activities. For more stats, please go through this. Using custom scripts no longer provides the speed and agility that organizations need and specialization conflicts with the cross-platform procedures that are becoming more and more popular. Without having to conduct further research, write new scripts, and test them, low code development platforms allow IT to swiftly put together new processes and construct apps. Furthermore, a lot of low code solutions offer a rich library of UI components that can be put on to a canva using drag and drop interfaces, openings doors for a lot of backend engineers to dabble into frontend designing.. Almost any member of the IT team can create dependable, cross-platform business processes and quicken application delivery with the correct low code technology.
Some major points highlighting the benefits of low code are – 
Using low code,

business becomes more

by means of iterative development, and incremental delivery of capabilities and solutions.

Low code

does not require any additional IT infrastructure

to create an app, even a business analyst who understands the requirements can create solutions.

Low code development is

10X faster than the traditional approach

to building enterprise applications.

Scalability and flexibility

to add more resources when required.

Low code platform offers the best in class

enterprise-grade security

to secure enterprise data.

Low code platforms provide

ready connectors to integrate

databases and other third-party applications

Llow code platforms provide provision to host the app on-premise or on private clouds in addition to public clouds.
Benefits of using Low code/No code platform
Increase in Productivity
Since your experts are relieved  your company's total productivity rises. This frees them up to concentrate on your company's core operations instead of worrying about technology and execution. The emphasis switches to problem-solving.

They are not required to wait for developers to respond to their inquiries. 

There is no delay between the idea and execution because business executives can design their own applications. 

What once took months now only takes days, if not minutes, thanks to low code development, which enables more apps to be produced in less time. The lack of time is no longer an obstacle to true innovation thanks to low code development. Additionally, low code applications include tools that simplify the process life cycle. This can include

monitoring and alerting

capabilities. It is one of the best benefits of low code platforms
Have a look at how Mondelez is using DronaHQ to improve its productivity here.
Improves Development Speed
low code is incredibly simple to construct. Prebuilt products and services speed up product development and market entry. Changes are also simple to make because most tools use visual interfaces and drag-and-drop functionality.

Not only is building quick, but also verification. Some platforms allow you to integrate DevOps, allowing you to quickly build and deploy.

Depending on the project and the tool, you can increase development speed by 50% to 80%. Hence making it one of the best benefits of low code platforms

IT specialists can do away with coding in the majority of projects: The majority of applications can be made by developers without writing any code using a point-and-click interface. Simple applications can be completed quickly. Hours are needed for more sophisticated applications.

The majority of low code platforms are extendable, offering direct vendor interfaces and allowing IT to transform command lines, web services, and APIs into reusable building blocks. The process of integrating and deploying new tools and technologies is sped up as a result.
Look at how Endy and Purplle are using DronaHQ to fasten their processes and avail the benefits of low code platforms over here.
Decreased costs
Money is saved when time is. Solutions that emerge more quickly result in greater efficiency and cost savings.

Utilizing a low code platform typically results in a straightforward implementation. There is no requirement for costly specialists. Your own SMEs are capable of working effectively as developers. You do not need a large team of developers because application development is more like composing music. One or two professionals can effectively manage the entire operation for you.

It goes without saying that skilled developers are in high demand and earn a high wage. However, their skills are squandered on numerous projects, and a typical business user may accomplish the same thing if they have the necessary tools. A low code platform is an ideal instrument for this. With the ability to build more apps in less time, costs decrease.
Click here to try DronaHQ to experience these benefits for yourself.
Easy to Adapt and make modifications
Upgrading and maintenance for conventional applications take a very long time. Bugs and new features must be manually added by developers. But there are hardly any bugs with low code application development. Any new features can be introduced without worrying about compatibility because the modules available on low code platforms have been pre-tested to work together without any issues.

More time to think up new, brilliant ideas. low code provides a solution to the perennial IT issues of missed deadlines, a shortage of qualified personnel, and constantly shifting business requirements. Your team will have more time to think creatively and create thanks to the benefits of low code.

low code enables speedy experimentation and solution attempts. It allows for quick failure while attempting novel strategies. The small cost of failure encourages your team to tackle difficulties fearlessly.

Workflow automation can be established instantly and easily, and variables and flow control make it simpler to manage data across platforms. Templates can be used to quickly create new processes. The ability to automate practically any digital business operation is made feasible by prebuilt integrations and API accessibility.
All these benefits of low code have led to many organizations adapting the low code/no code trend contributing to the low code/no code revolution.
Also, the benefits and performance of the low code platforms are reflected in the statistics.
Cons you can face during low code Development
Limited flexibility
Traditional codes allow for as much customization as the developer desires, whereas low code and no code rely on the platforms' and plugins' built-in features. The development team may struggle to meet relevant criteria if a particular functionality is not provided for.
The truth is that each platform offers a different range of customization choices. While others provide you access to the underlying code, some will restrict the amount of customization you can do. Some will enable you to create applications that are 100% tailored to your company, while others won't. Make sure you are aware of your customization restrictions before implementing any platform.
For looking into what DronaHQ can provide you with and assist your team, please have a look at this.
Vendor lock-in
One of the major disadvantages of low code platforms is vendor lock-in. Many people believe they will be forced to work with the same vendor every time. 
The same low code platform must be used to make any changes to solutions created using that platform. Since there is no source code, you are forced to continue utilizing the vendor as long as you want to use the low code platform for your application. It is difficult to switch to other platforms. You might need to start over. However, as was already mentioned, low code platforms make it simple and quick to develop new applications.
Ownership of Source Code
You cannot extract the source code for your application and work on it separately. The code is not yours to keep. The majority of low code platforms provide data export. Numerous systems additionally provide a separate business layer that might aid in the identification of your business rules. The absence of control over source code adds to one of the biggest disadvantages of low code platforms as it makes businesses dependent.
In addition, if businesses rely on low code/no code platform providers as hosts, their data and systems might be exposed and vulnerable to security breaches.
Conclusion
Due to the numerous benefits of low code mentioned above, the low code/no code industry is expanding significantly. The ultimate choice between a low code and a no code platform depends on the demands and goals of each organization.
For those who cannot code or cannot afford to engage expensive coders, low code has many advantages. This is a godsend for start-ups, independent business owners, SMBs, and non-technical business owners.
With careful planning and change management, some of the disadvantages of low code mentioned above can be overcome. It is wise to delegate the designing to professionals and have low code developers (makers) construct your solutions and maximize the benefits of low code platforms for your profit.
Want to try low code? Click here to begin with.
Copyright © Deltecs Infotech Pvt Ltd. All Rights Reserved