Colgate engages its field sales force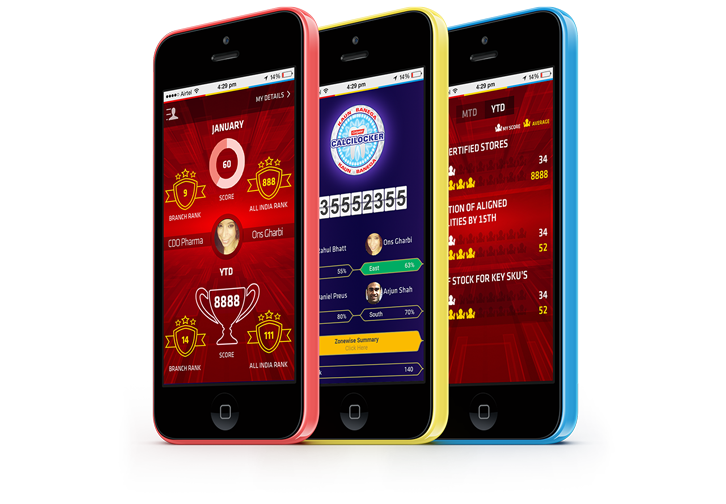 As any company prides itself on innovation, Colgate wanted an app to for all their sales FOS who are in touch with their distributors.
The challenge was that they wanted not only a communication channel but also a scheduled sales contest, performance dashboards and new actions every month in accordance to their marketing campaigns and themes.
With as frequent upgrades downloading and upgrading every month was not feasible. Secondly changing the look of the app according to their theme as frequently and constant upgrades was a challenge.
With the DronaHQ platform Colgate was able to roll out a native app across 5 different platforms in 15 days flat.
With the plugin based architecture of DronaHQ, Colgate was able to independently create newer modules every month and deploy without upgrading the apps. Also the strong inbuilt CMS gave them an option of porting their existing content immediately.
The DronaHQ prebuilt app enabled Colgate to go live in 15 days and then scale the platform according to their needs. DronaHQ APIs allowed them to maintain the native nature of all the apps.
We were able to build a high impact mobile app in less than 15 days without worrying about any ongoing IT support issues.

S. Das, Head – Customer Marketing

Essar build an internal communication app on DronaHQ to engage their young & suave talent pool. Every six months, they would identify a new set of talents with a definite set of competencies to be developed. All internal communication had a new lease of life done by logins given to local teams effectively right inside the app.

The needs of leadership training at Thomas Cook might be very unique. The learning & development team built a cross platform mobile app on DronaHQ and decides on a monthly theme (soft skills such as Strategy, Leadership, Innovation, etc.) and pushes content, twice a week, to the senior & middle management.

A growing portion of AxisMF's agent base live and die by their smartphone. A great mobile app on multiple platforms, made possible on DronaHQ, is a big differentiator in this highly competitive market.
Propel monitors ship-crew safety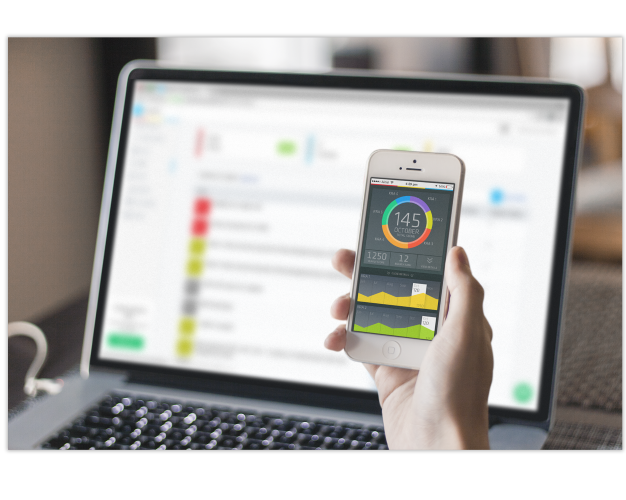 PROPEL means "move forward" they support maritime organizations in the development and implementation of strategic change. Propel has developed and implemented solutions for more than 100 organizations in the industry. Their insight into why some ship-owners deliver high performance over time while others don't enables them to give high value advice to their stakeholders. They wanted to mobilize and automate the whole manual process they currently follow with consultants in a phase-wise manner.
The ship crew is onboard and dispersed globally. Since Propel wanted to roll out the app in a phase-wise manner without disturbing their current engagement it was highly critical to deploy the app once and then remotely deploy newer modules. Secondly since the crew is constantly on the go with network only at the ports the offline functionality was extremely critical.
DronaHQ was chosen because of its advanced Content Management System with a strong offline functionality. Also the plugin based architecture of DronaHQ helped in building newer modules on the cloud and deploy it remotely. The push notification and the API structure helped scale the app up quickly without reinventing the wheel but at the same time maintaining the agility of the business processes.
The plugin structure of DronaHQ is so robust that am rolling out new plugins with business critical transactions almost every month seamlessly without any hassle of upgrading apps or managing users.

Didrik S, Partner, Propel

ING Vysya bank had a unique use case of engaging their high potentials with selected videos from top management of fortune 500 companies. Offline functionality and analytics was a major consideration while building this app on DronaHQ. This app won an award at the international CLO Forum.

Hewlett Packard being on the forefront of tech innovation has built an app for all their APAC employees and development center to drive the HP values culture. The learning and development team has been using it very effectively to share employee stories as well as other training and communication material.

Future Group being a retail giant has a lot of people on shop floors across a complex geographic network of urban as well as rural areas. Having to connect with each and every person and opening up a communication channel is the challenge that was targeted while building an app on DronaHQ.
Goqii certifies coaches on DronaHQ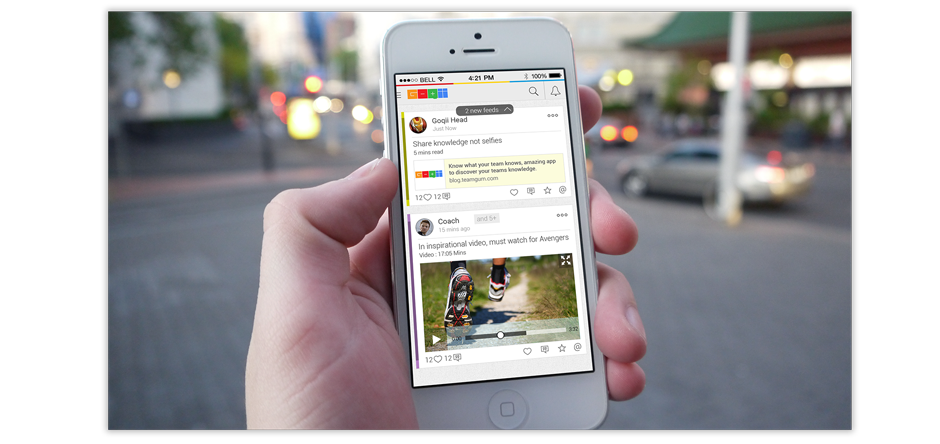 GOQii is a Menlo Park, California-based fitness technology venture that offers a wearable fitness band paired with remote personalized coaching. GOQii band users are connected to a team of coaches via the GOQii app. The members of the coaching team have a background in personal fitness, nutrition, and cognitive behavioral therapy. Each coach is responsible for between 100 and 150 users. The need was to train the coaches without pulling them into classrooms and keep them updated with knowledge and tips constantly.
The app had to go live very quickly as the immediate batch of coaches was waiting to be certified. The challenge was to get an app live really quickly with an effective user onboarding process to manage and track their progress.
With DronaHQ they could go live in a single day and start mobilizing their coaching manuals and content. It took away the pain of managing tech from the GOQii team and they could concentrate completely on the content and engagement aspect.
I had 2 choices for building an app for training and engaging GOQii coaches, Build it ground up from scratch or use DronaHQ. Wanting to go live immediately and iterating on it, the decision was a no brainer!

Vishal Gondal, CEO & Founder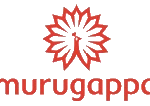 Murugappa group is a leading conglomerate with multiple companies in its wings. An app for engaging a diverse multi-functional audience on an app is being effectively done using a mobile app built on DronaHQ. The challenging part is the way the content is built and driven considering the complexity of multiple companies and their people.

In a highly connected world, the channel and distributor team on the brand calcilocker wanted an app to collect orders from their distributors. They were able to quickly give a unique gaming and contest tweak to this data collection and achieved their business result. A completely new dimension to the way things were done before.

An award winning app by the TCS team meant that their employees on projects who travelled to different client locations and on-site were able to quickly learn about the cultures and dos-don'ts on a mobile app created on DronaHQ. Small but a powerful utility powered by DronaHQ.