How Traveazy a Travel Tech Player Reduced their Development Time by 75% with DronaHQ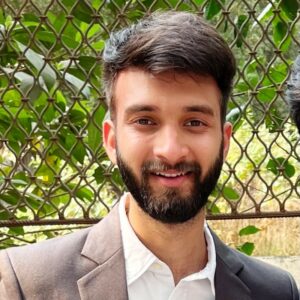 The travel industry, a lively mix of exploration and adventure, has become a complex world where smooth operations are as important as exciting destinations. In the midst of holiday buzz, global markets, and diverse customer needs, travel tech companies stand at the innovation crossroads. Traveazy, an experienced travel tech player in this dynamic field, set out to reshape its tech world.
Sagar Harale, the Director of Engineering at Traveazy, in a recent interview with DronaHQ, shared insights into the travel company's journey and the role he plays in shaping its technological landscape. Traveazy, an online OTA platform catering to the Middle East and Asia Pacific markets for the past decade, has successfully weathered the pandemic storm. Sagar's role as the Director of Engineering involves overseeing processes, software development life cycles, CI/CD, and repository management.
Challenges on the horizon for travel tech
For Traveazy, the challenges were as diverse as the destinations they served. Traditional development cycles, with their lengthy timelines and resource-heavy nature, became bottlenecks in an industry that thrives on speed and adaptability. The need for a paradigm shift became evident—a shift that would not just address immediate concerns but also set the stage for future innovations.
Travel tech companies often grapple with complex processes, from package management, to bookings, payments to review management to backend tools. The demand for swift solutions led Traveazy to seek an alternative to traditional development, aiming for agility and cost-effectiveness.
The quest for rapid application development tools
The conversation took an interesting turn as Sagar discussed their exploration of rapid application development tools. Previously, they worked with Retool but sought a solution that offered more features, such as dynamic UI themes and centralized authorization systems. The hunt led them to DronaHQ, where they found a platform that not only met but exceeded their expectations with features like seamless API integrations and having a centralized authorization built quickly.
"Previously, I used to work with Windows Forms… we were exploring some rapid application development tools where we can quickly bind it to the database directly and build the things as per our back-end team requirement." says Sagar.
Additionally, Sagar narrated the challenges like connecting with APIs separately for frontend & backend and triumphs of implementing a centralized authorization system tailored to Traveazy's unique requirements. Despite initial hurdles, the collaboration with DronaHQ proved successful, delivering a customized solution that seamlessly integrated with their workflow. Sagar expressed his satisfaction with the platform's flexibility and timely delivery.
Building a suite of operational tools for travel tech
The need to build various operational tools arose from the complexity of managing diverse travel packages, handling fluctuating rates, and orchestrating effective promotional campaigns. Before these tools, Traveazy faced challenges in streamlining the creation, pricing, and promotion of travel packages, resulting in inefficiencies and slower response times to market demands.
Traveazy's tech team leveraged DronaHQ to build a suite of operational tools, including:
Package management system
It involves the integration of various components like hotel bookings, flight reservations, and itinerary planning into a seamless package that caters to the specific preferences and needs of travelers.
Rate management system
This system was specifically crafted to handle the rates associated with various travel packages. Essentially, it provides a centralized platform for efficiently managing and updating the pricing of different packages.
Promotion management
This tool was crucial for the marketing team. It allows them to run promotion campaigns effortlessly by creating promo codes with specific validity periods. These promo codes can then be applied by customers during the booking process. The system ensures a smooth flow of promotions by seamlessly integrating with APIs and other relevant processes.
Sagar underscored the versatility of DronaHQ in swiftly creating a variety of tools tailored to our organization's specific needs. This includes departments ranging from marketing to call center operations. He emphasized that the platform's ability to rapidly prototype tools significantly contributed to streamlining processes across various functions within the company.
"With dynamic UI themes, drag-and-drop interfaces, and seamless API integrations, it wasn't just a tool; it was a versatile toolkit". Says Sagar
ROI and development efficiency
For travel tech companies like Traveazy, ROI signifies the efficiency and effectiveness of their investments in various operational tools, particularly those designed to streamline business processes.
By reducing development time and allowing quicker prototyping, these tools enable the team to deliver results faster.
Discussing the Return on Investment (ROI), Sagar highlighted a significant reduction in development time—from an estimated eight days to just two days for certain tasks. This efficiency allowed Traveazy to achieve more with fewer resources, showcasing the platform's impact on development costs and overall productivity.
"If you estimate that you have to work for eight days, that work can be done in two days in the DronaHQ application. So that was like, you know, you can see a >60% reduction in efforts from both sides." Sagar added.
SaaS expansion and future applications with DronaHQ
Traveazy's future roadmap includes transitioning into a SaaS platform, extending services to travel agents and companies. Sagar foresees a growing demand for tools that cater to specific departmental needs, such as content translation management and call center operations. He envisions DronaHQ playing a pivotal role in building these applications.
Recommendations for peers
In concluding remarks, Sagar advised fellow engineering managers to consider business needs, emphasizing the importance of support and confidence in the chosen platform. He encouraged peers to explore tools like DronaHQ, especially when rapid development and support are critical for meeting evolving business requirements.
Ready to transform your travel tech business? Get started with DronaHQ or book a demo to quickly get in touch with us.
Copyright © Deltecs Infotech Pvt Ltd. All Rights Reserved