NEW
Multiple pricing plans: Developer only | User-based | Usage-based Explore
Why our customers choose DronaHQ vs Budibase
According to them, DronaHQ is easier to use, the output is anywhere from a simple form to a comprehensive multi-screen app that can be accessed on an end user portal as well as a mobile app.
From startups to Fortune 500s, the world's leading teams rely on DronaHQ to build internal tools.
Create apps with intuitive UI builder
DronaHQ gives a visual tool to drag, drop, and configure pre-built UI components on a canvas to design front-ends.
Users get to choose between an advanced layout editor and a freeflow WYSIWYG editor that allows them to create absolute UI vs the relative positioning using Budibase's complex point and click interface.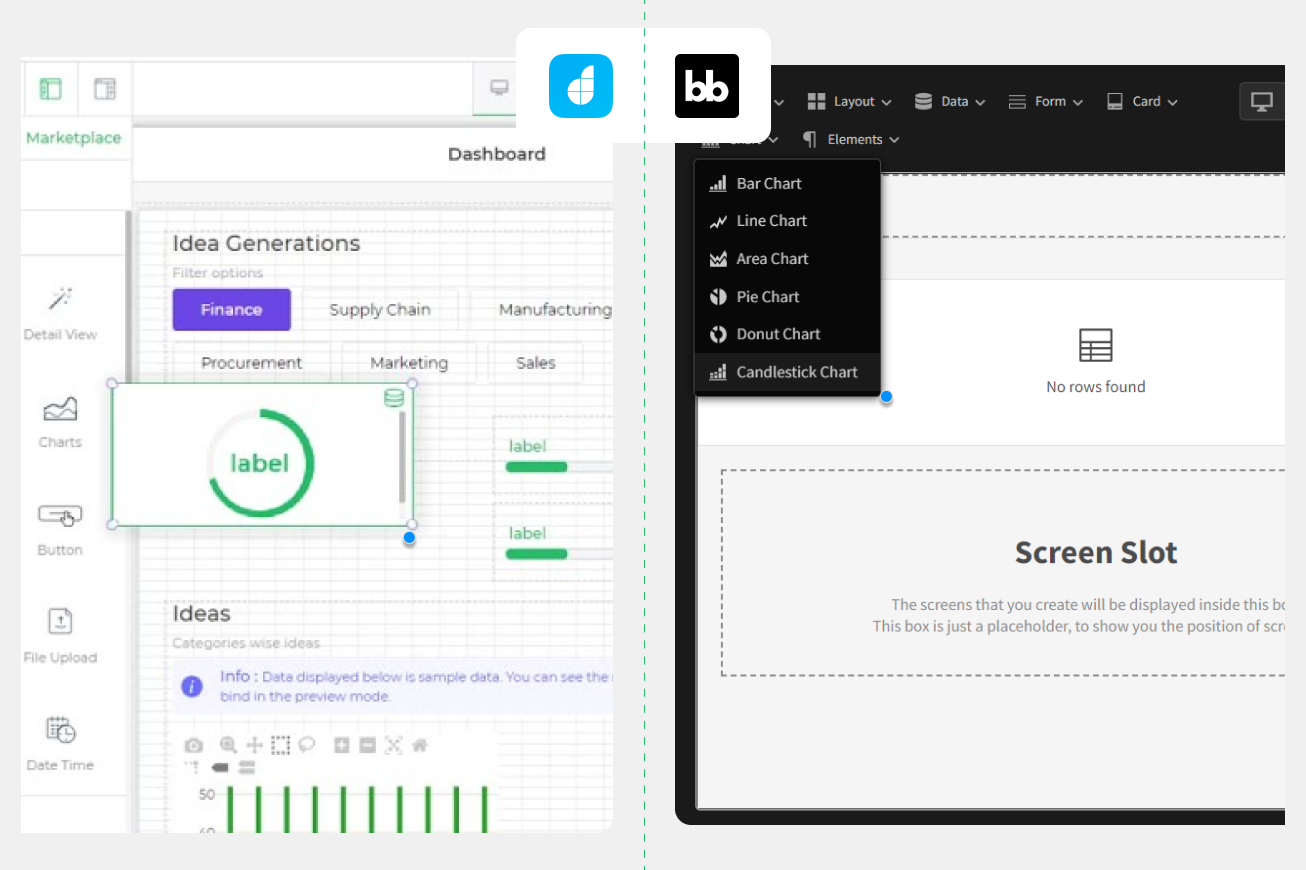 Create rich GUI without frontend expertise
Schedule a 1:1 session with an expert to discuss pricing and next steps!
Unlike Budibase, every app that gets built on DronaHQ is by default accessible as a web and a mobile app. Users get a choice of using them on an end user portal as well as a mobile app.
Internal apps for handy quick transactions on field use are the need of the hour.
Integrate data without knowing JS
Unlike Budibase where users need to dive in and write JS for everything, DronaHQ provides an easy point and click interface to binding data to controls from every datasource making the learning curve that much smaller.
For complicated operations we support all excel formulas and only when push comes to shove we open up the world of JS.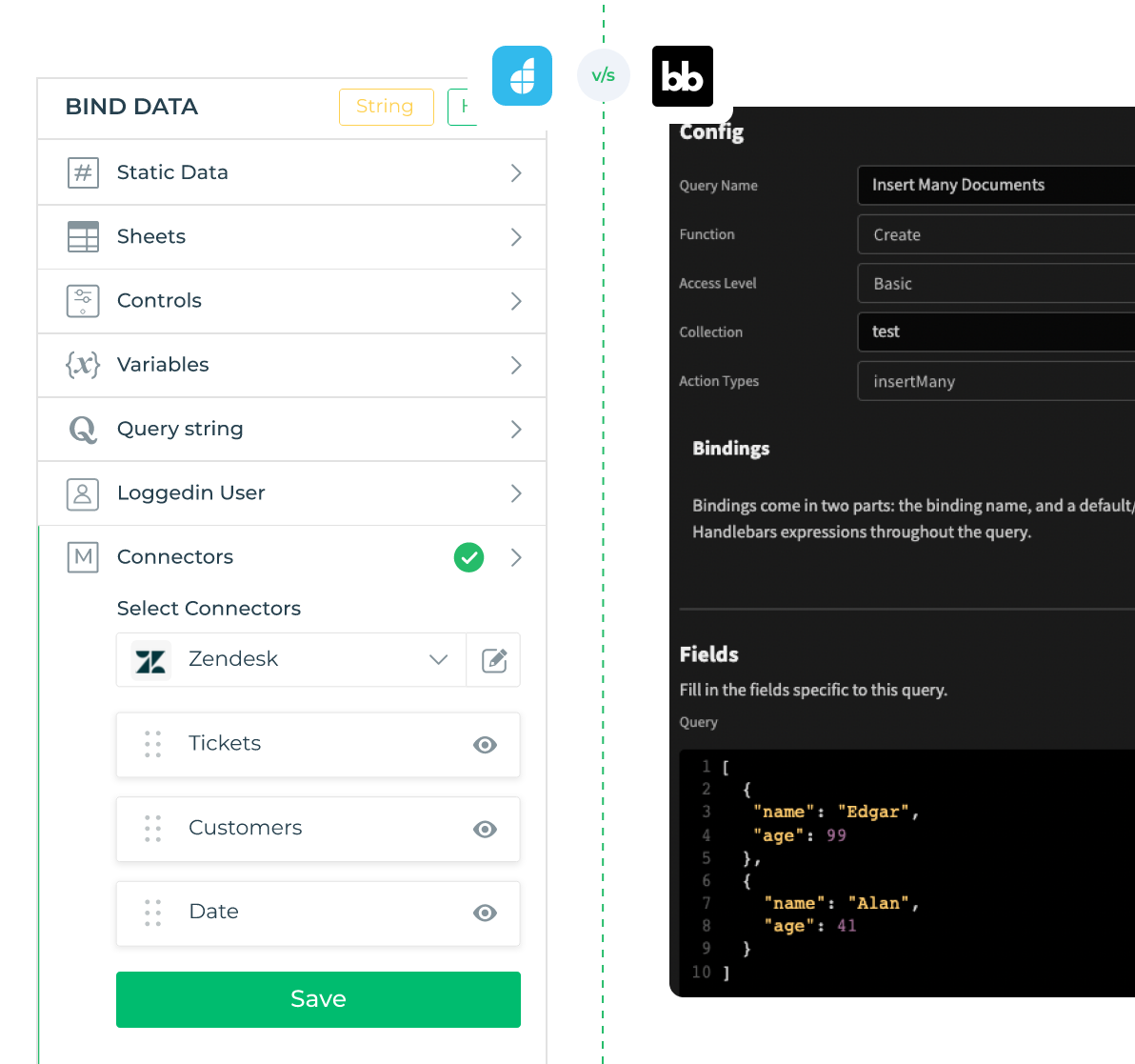 Visually build Actionflows with blocks
DronaHQ provides a visual flowchart based interface to build the actionflows, however complex they maybe for a variety of events like button click, page load, value change, and for many more such events,
These actionflows support serverside as well as clientside operations which makes building stunning experiences possible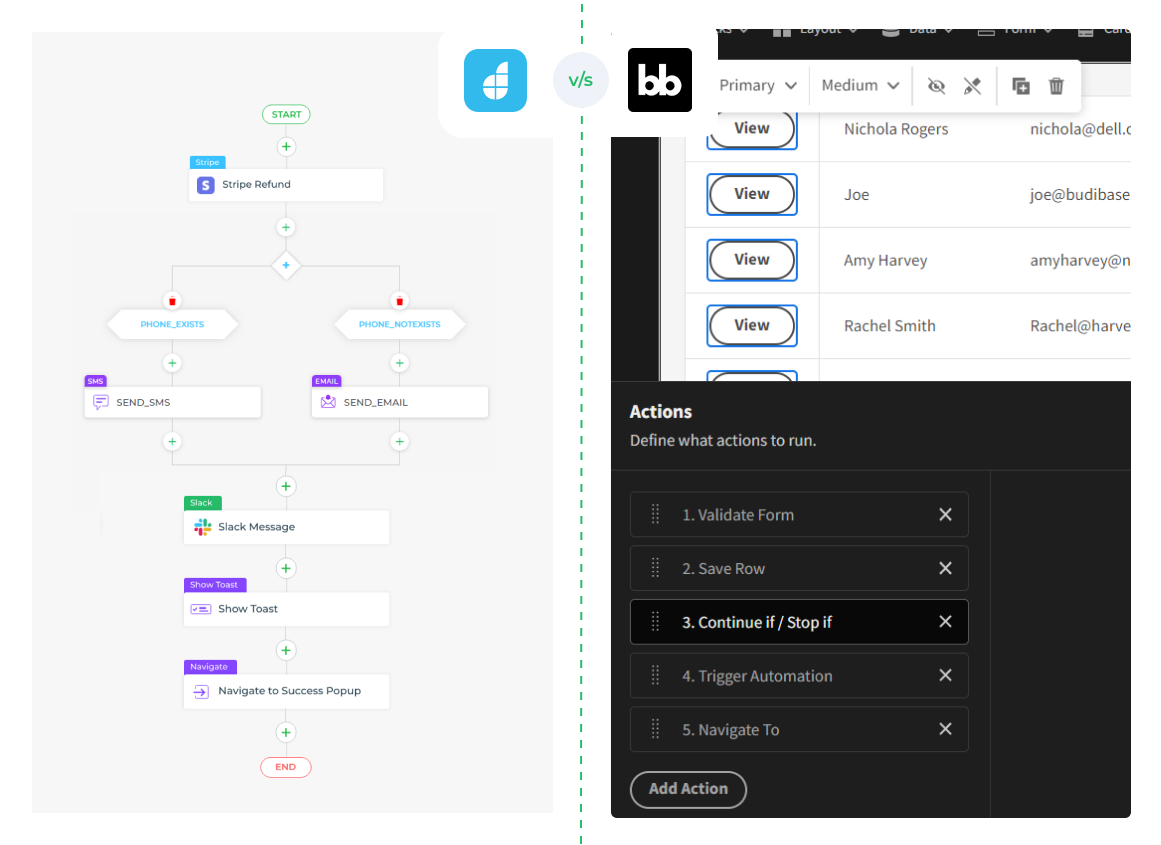 See what top brands say about DronaHQ
Save 100s of engineering hours
"Going with DronaHQ was an easy decision, it is helping us cut down the time to launch tools from a few weeks to a few days. Support for unlimited end-users was cherry on top."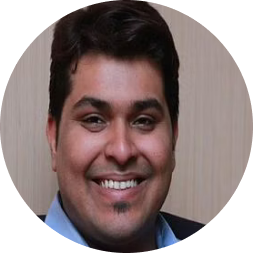 Suyash Katyayani
Co-Founder & CTO
Custom mobile apps for field force
"Where we've really enjoyed success with DronaHQ is that we can turn things around, now, from an idea to a real thing in five weeks, which for us is wonderful."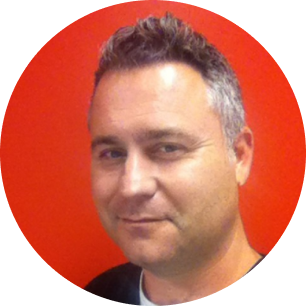 Andrew Scott
Global Solutions Owner
DronaHQ forms are more powerful
DronaHQ has more powerful form controls with offline support and advanced conditional logic and rules and validations and native support like barcode scanners etc. for field form usecases
Almost all internal tools need forms and DronaHQ scores hands down over Budibase here.
DronaHQ layouts and designer for building aesthetic UI
Though these are internal tools, there are times when you need to design an aesthetic pixel perfect UI and Budibase fails to provide you an editor which does that.
DronaHQ provides layouts with all visual CSS properties as well as a drag and drop control designer.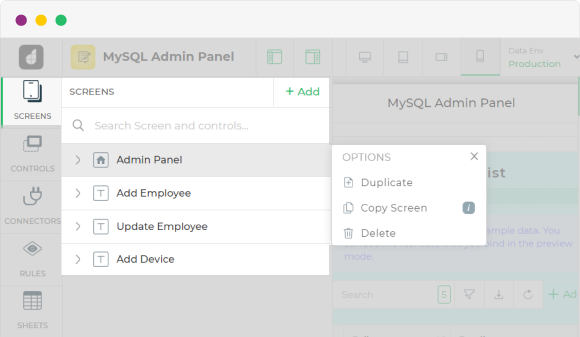 DronaHQ supports multiscreen app development
DronaHQ lets you create multiscreen apps, forms, and internal tools, contrary to Budibase's single-page applications.
The most important feature of any multiscreen application is the ability to navigate from one screen to another based on a logical expression and DronaHQ gets the edge here over Budibase.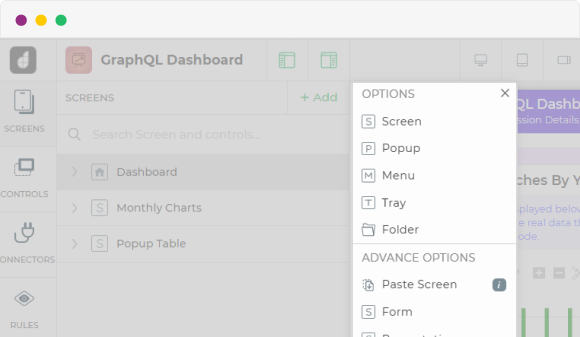 DronaHQ offers multiple screen types
DronaHQ supports building different screen types like Page, Menu, Popup, Tray on top of which you can add UI controls, layouts, actionflows to perform tasks.
These screen types are instrumental to navigating and presenting the right information at the right time.
DronaHQ out of the box add-ons
DronaHQ provides add-ons like Business process workflows, Automations, and PDF creator out of the box which means more usecases are covered without leaving the platform.
All mature apps need these and Budibase Alternative DronaHQ provides a single click access.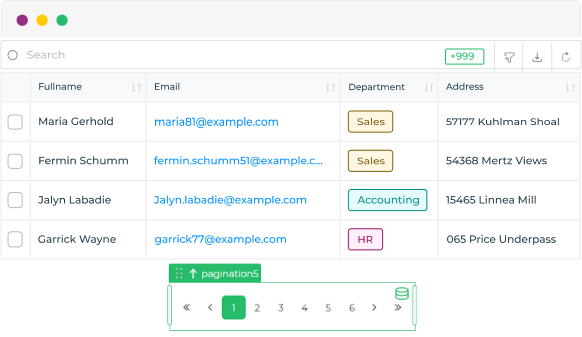 DronaHQ Optimized Table UI
DronaHQ provides advance UI controls and formulas so you never have to worry about app speed and performance, irrespective of the data source.
Apps where you have to perform conditional lookup for 10000+ rows of data from data sources like MS SQL, Postgres, My SQL and so on are typical use cases.
Take a 14-day Free Trial today
Create an account instantly, connect your systems and build and publish apps.
Book a demo
Schedule a 1:1 session with an expert from our team.
Flexi-pricing
Simple, transparent pricing with no hidden fees.
Copyright © Deltecs Infotech Pvt Ltd. All Rights Reserved