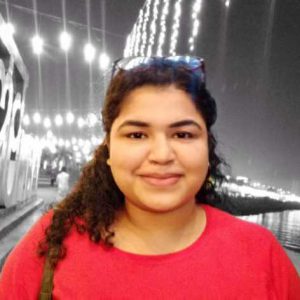 Low code and no code development platforms have their share of popularity and skepticism. Undoubtedly, low code and no code platforms make app development accessible to more people. According to Gartner, over 65% of application development operations will be converted into low code platforms by 2024. 
However, low code and no code app development are not the same. There are some clear technical differences between these two platforms. Since low code and no code app development methods are gaining so much traction, we thought of writing a detailed article that can clarify these differences. 
This blog will provide an overview of low code vs. no code, along with examples. So, let's get started. 
What is no code? 
No code is an app development approach that eliminates hand-coding. No code platform caters to the citizen developers and allows them to develop applications with visual drag-and-drop tools. No code platforms empower organizations to equip different teams with the tools they require for developing use-case-specific applications. No code app development allows the users to prioritize the immediate business needs without seeking assistance from the IT team. 
What is low code? 
Low code is an application development approach to building apps with a graphical user interface. Since we are discussing low code vs. no code, it is essential to note that both low code and no code platforms have visual drag and drop tools to make app development a less time-consuming process. Low code platforms are associated with a long-range of pre-built components to design apps visually. When using a low code platform, the users can add custom codes as and when it is required. 
Low code vs. no code – what are the similarities? 
Low code and no code platforms have a lot of similarities. Let us discuss a few hereby: 
Both low code and no code approaches support many application types. The most common application type is small business transactional systems. Unlike large enterprises, small businesses don't have dedicated custom-development programs

to create apps for their business-specific requirements. Low code and no code platforms assist them in this process.

Both low code and now code possess small-scale automation capabilities. Professional developers are responsible for performing process and workflow automation in large-scale businesses. Low code and no code platforms can access databases, transactional systems, emails, and other knowledge sources of organizations to expedite tasks that humans generally perform. Hence, small tasks like spreadsheet management, word processing, etc. can be easily automated with no code and low code platforms. 

Both low code and no code platforms can provide analytics support to organizations. Low code and no code platforms can generate attractive and in-depth visual analytics to deliver actionable business insights.  

Low code and no code platforms can develop websites and mobile applications with equal efficiency. Website development organizations can reap the benefits of low code and no code platforms to provide value-added services like search engine optimization, social media management, digital analytics, etc. Many organizations also use low code and no code platforms to automate email marketing, website optimization, reporting, etc. 
Low code vs. No Code – What are the Differences? 
Here is an extensive discussion on low code vs. no code: 
Primary concept 
We can consider no code as a subset of low code platforms. That's because a low code platform includes all the features of a no code platform along with extension capabilities. No code abstracts away the coding requirements completely, while low code retains the coding requirements to some extent. 
Customization 
The next point of focus in the low code vs. low code discussion is customization. Users are empowered with total customization opportunities in a low code app development platform. On the contrary, low code platforms come with various pre-built templates. Users can customize these templates easily to build the app of their requirements. 
Target users 
The target users of low code and no code app development platforms are also different. The target users of low code app development are technical developers and semi-technical users. That's because low code platforms require some amount of coding to manage development or handle the last mile activities. On the contrary, no code platforms target all business users as it doesn't require any coding operations. 
UI 
In the low code vs. no code discussion, differentiating the UIs of both platforms is essential. Low code UIs are highly flexible as they allow developers to add hand-written codes and visual components. Alternatively, no code restricts users from applying their coding skills. The level of restrictions depends on the tool you are selecting. 
App complexity 
The possibility of developing complex apps is higher with low code platforms. Mostly because of the noteworthy flexibility of low code platforms and it allows hand-written codes and visual components. Alternatively, no code platforms are closed systems with no room for hand-written codes. Hence, you can use these to develop simple apps only. 
Integration and scripting capabilities 
 Low code platforms are market-faced and they provide scripting capabilities beyond the no code platforms.  Low code platforms also offer stronger integration capabilities than no code platforms. 
Low code vs. no code – the use cases 
Both low code and no code platforms are capable of app development. However, the difference lies in terms of features and functionalities. This section will discuss some use cases better to explain the low code vs. no code differences. 
Suppose you are building a customer support dashboard. Here is how no code and low code platforms can make a difference: 
Internal tools 
Developers spend around 30% of their time developing internal tools. While this is an impactful work, it is not really the optimal utilization of resources for organizations. With low code platforms, developing these internal tools will become faster. with custom drag-and-drop tools. It becomes easier to reuse the codes and develop need-specific internal tools using the visual, drag-and-drop feature with no code platforms. 
No code platform can create the customer support tool, add pre-build components like charts, graphs, UI components, integration sources, etc. to make it ready for launch. 
Low code platforms can also build the same tool and make it more comprehensive. It can add custom computation logic to it. You can also incorporate JavaScript to transform responses returned from your APIs and so on. 
UI design 
For the same customer support platform, you can experience a lot of benefits using the UI of a low code platform. Low code platforms come with intuitive UI, visual components like drag and drop features, and other UX best practices. Low code developers help the backend developers handle the collected customer data efficiently and ensure that these datasets are presented in an intuitive way for the users. 
No code platforms are much simpler and come with a closed system. You can expect mostly front-end support from no code apps for the customer support tool. It can also present datasets with visually attractive charts and graphs. However, no code platforms don't offer customization opportunities to present these datasets. Your activities are limited to the pre-installed templates and components. 
MVPs and prototypes 
Suppose you are developing the prototype of the customer support platform. Organizations are generally unsure about the MVPs and prototypes. Largely because MVPs require several rounds of developments to get converted into a full-fledged application. 
Ideally, businesses should not invest a large number of development resources if they are unsure about the MVPs. Building an application involves several types of investments like hosting charges, UI development, back-end, front-end management, analytics, etc. 
With low code platforms, you can temporarily skip all those investments and build an MVP with visual tools and reusable templates. Developers can also write custom codes to enhance the features of the MVP. 
No code platforms can also help you develop MVPs of the customer support platform. However, the possibilities of customization are limited. 
Low code vs. no code – when to use what? 
Instead of focusing on all the hypes of promises, businesses should concentrate on the platform architecture and technology approaches to identify the best fit between no code and low code. 
Both low code and no code platforms are built to increase the speed of your application development process. But that does not mean that you can use these platforms in all contexts. Here is a quick discussion to help you out: 
When to use low code? 
Low code is ideal for developing standalone portals as well as integrated apps. These apps require integration from different data sources. You can build any type of app with low code platforms except mission-critical business systems, e-commerce applications. 
When to use no code? 
If you are planning to build a simple application with the least customization requirements, no code is the better option. More specifically, no code platforms are suitable for front-end use cases.  
How Low Code/No Code is changing the Industry? 
Low code/No code platforms are playing a critical role in expediting the delivery of applications. According to Gartner, 50% of medium to large enterprises will be dominated by low code/no code platforms by 2023. The pressure of delivering advanced solutions during the pandemic has also accelerated the global adoption of low code/no code platforms. 
Covid-19 has increased the pressure of delivering digital apps to businesses, and this has increased the popularity of low code and no code solutions among organizations. Small businesses don't always have access to the most advanced, feature-rich applications. No code and low code apps can fill that gap by empowering small businesses with extensive resources that help them develop applications for all internal needs. 
When finding an appropriate no code/low code solution, businesses should focus on their digital goals and accordingly select a solution that combines the features of low code and no code applications to develop a hustle-free and faster app development landscape. 
Questions to evaluate Low code vs. No code platforms 
Here are a few questions to evaluate for making a final decision on low code vs. no code platforms: 
What role does the solution play in facilitating collaboration between business operations and IT communication? 
Both low code and no code solutions can contribute to the business and IT collaborations of an organization. Low code tools are much more IT-centric whereas no code platforms are business operation centric. So, admins need to combine the benefits of both these tools in practice to generate the best outcomes. 
Does the solution support professional developers to create business-specific applications? 
Professional developers seek flexibility more than citizen developers. Low code solutions support professional developers with multiple aspects like creating custom widgets and UIs with codes, adding custom logic to execute tasks, transforming responses generated by APIs, etc. Hence, low code solutions are a top favorite for professional developers.  
Is it possible to enhance the solution with custom and reusable codes by professional developers? 
Yes, professional developers can enhance a solution with custom and reusable codes. 
What integration capabilities does the platform come with? 
With this question, you can get insights into the platform's integration capabilities. With this question, you can also find out whether or not this platform can be integrated with third-party systems. 
Is the platform secured? 
When talking with the vendor regarding low code and no code platforms, you must ask about the level of security associated with the platform. Security is one of the most talked-about topics for low code and no code platforms and it is better not to take this aspect for granted. So, it is necessary to ask questions regarding authenticity, data encryption, privacy, and other relevant aspects. 
How much extensible is the platform? 
Extendibility is a critical feature for low code and no code platforms. For example, if you're building a sales performance tracker, you should have the ability to extend it so that you can add features like downloadable reports, sales analytics, etc. So make sure that the no code or low code platform you choose has these functionalities. 
Can business users use the platform to build applications? 
No code platforms help you build internal business applications without coding, whereas low code platforms can help you add custom features with handwritten codes. So, once you figure out the type of app you are building, finding the answer to this question will be easier. 
What is the deployment scenario of the platform? 
You need to ask this question to find out how you can deploy the apps after development. In some cases, there is one testing environment involved. So, it is a must to find out these details before getting the app. 
Use this template for a quick low code, no code platform comparison – Download now. 
Why use DronaHQ for low code/no code development?
The best platform with usage-based pricing plans that allows unlimited users in accessing your applications is – DronaHQ. Here's how it can help you: 
DronaHQ comes with 150+ built-in dashboards, cards, table grids, etc., to delight you with complete frontend solutions for any internal application or web app.

DronaHQ simplifies integration with different databases, APIs (REST, GraphQL), user touchpoints and so on. 

Use the drag and drop feature for quickly building on-page interactions for a  productive workforce.

With DronaHQ, users can build admin panels, CRUD apps, internal tools, operational apps and add features like send emails, generate PDFs, and add approval steps.

DronaHQ allows you to build templates that can be reused as many times as you want with slight modifications. 
To give DronaHQ a try , start for free.
Copyright © Deltecs Infotech Pvt Ltd. All Rights Reserved