The DronaHQ story.
DronaHQ Enterprise Mobility Platform has evolved from flagship product Drona Mobile, which had deep expertise in building mobile learning and training applications for enterprises. "Drona Mobile" had successfully enabled many enterprises with complete end to end infrastructure and turn key solution to launch their employee trainings with a feature of 'on the go' assessment to senior management, video cast trainings in association with leading content partners, all in a handheld device the mobile. DronaHQ, a gradual succession is a robust, secure, mature mobility platform for enterprises to built, deploy and manage multi-platforms, multi- apps across user bases and multiple devices.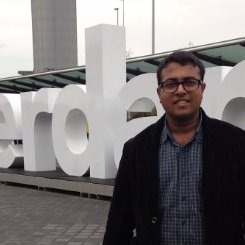 Jinen Dedhia
Co-Founded Deltecs InfoTech Pvt. Ltd (DronaHQ) in 2007. Passionate techie , constantly evolving DronaHQ features and solutions to address the dynamic needs of enterprise. As the Managing Director , spear head the sales teams to meet the market needs, in addition to being a complete hands on sales person, meeting up with clients and engaging with customer to understand their requirements and pain areas. Jinen began his career with Wipro Technologies. A graduate in Computer science from SPCE, Mumbai.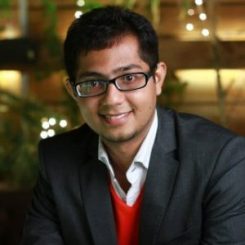 Divyesh Kharade
Co founder and CEO of Deltecs Info Tech (DronaHQ), equally passionate, self driven and committed to evolve the product and features offerings of Drona HQ to meet growing demands of the customers. A firm believer that Indian technology products and organisation can make it big globally, strong advocate of Made in India. In addition enjoys meeting and mentoring start- ups within the technology domain. Divyesh also began his career with Wipro Technologies, also a enginerring graduate from SPCE Mumbai University.
India
A-309 Crystal Plaza, New Link Road
Andheri (W), Mumbai 400053
India
United States
95 Woodcrest Drive
Syosset NY 11791
United States