Build AI-powered Apps with GPT-4 integration
Integrate OpenAI APIs seamlessly with our UI components and ready connectors and create custom apps, workflows, and automations with ease. Empower your innovation with AI and low-code.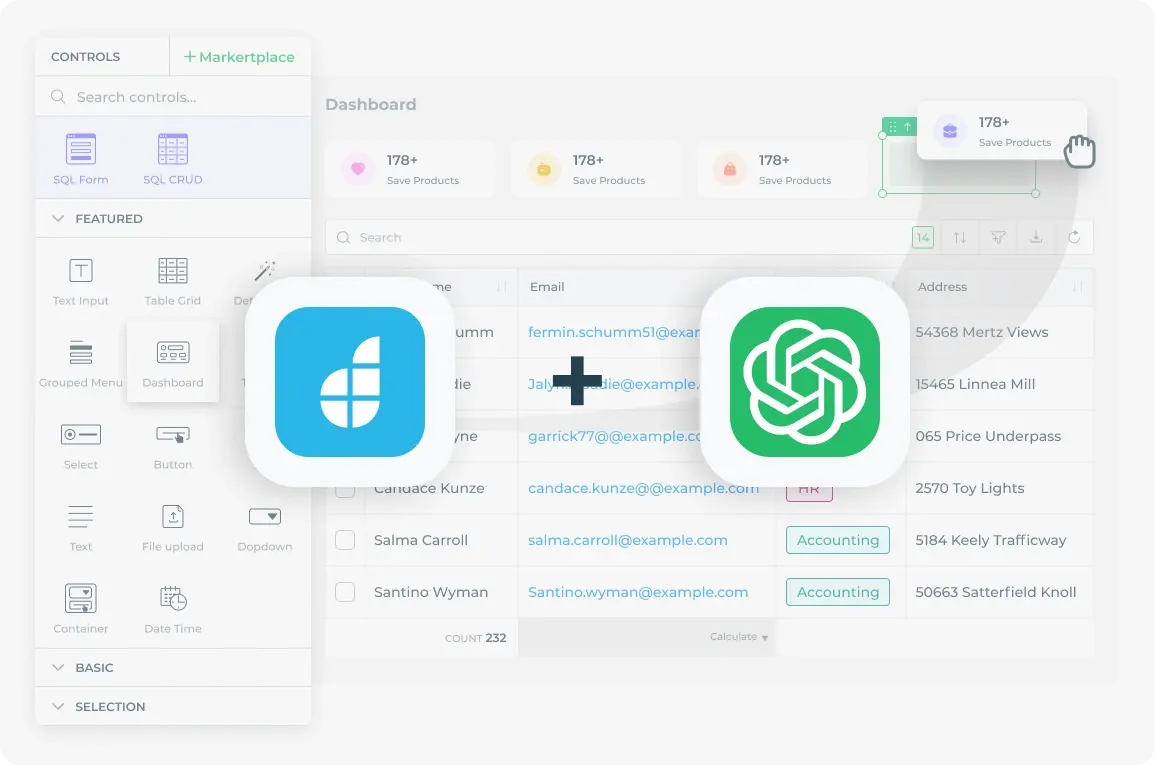 Connect to any OpenAI API
Utilize the power of GPT-4 and other OpenAI APIs through our ready connector, empowering you to craft refined prompts and retrieve responses. Moreover, you can connect to other databases, APIs and third party apps so you can push data to prompts and generate desired output.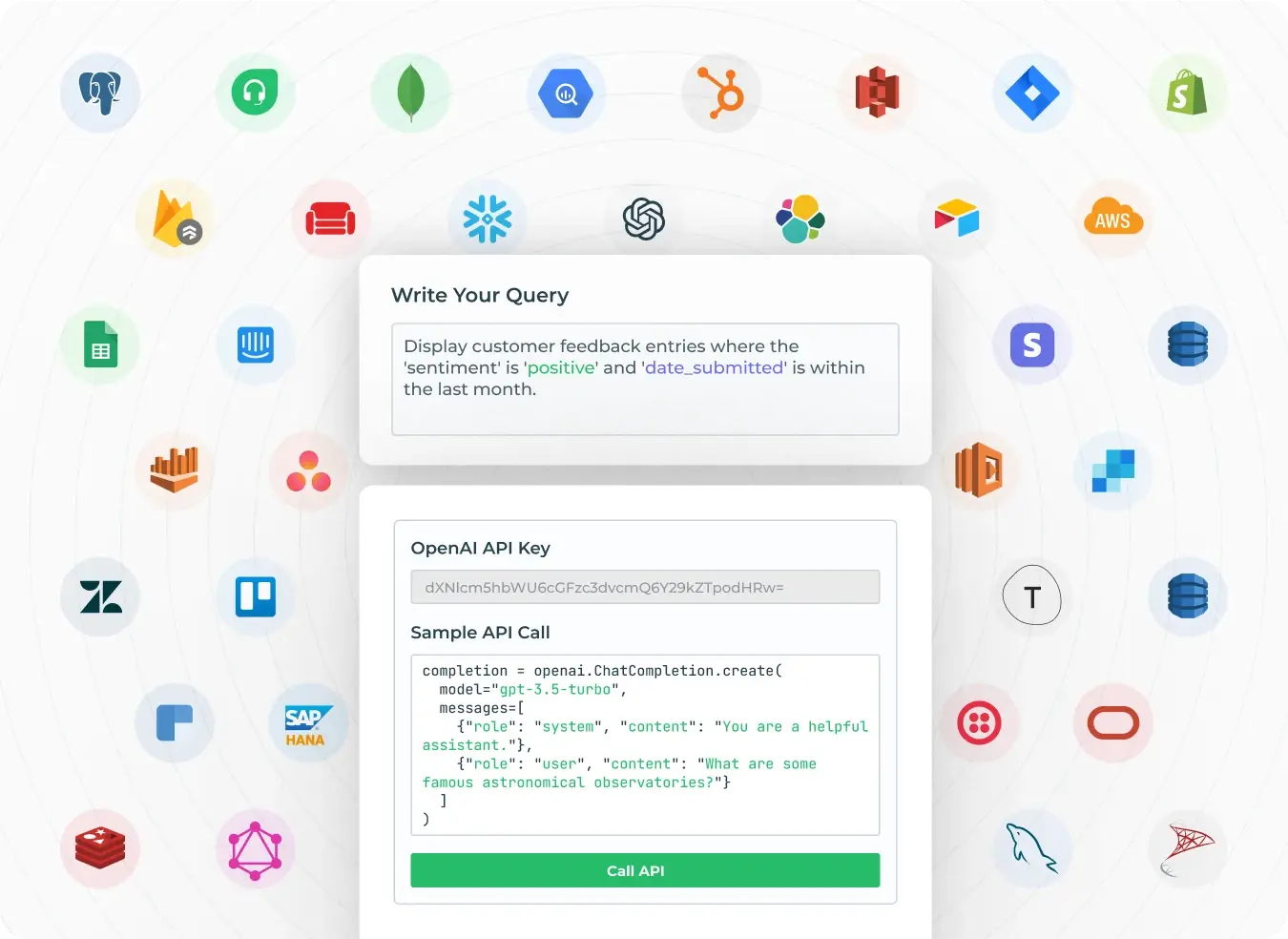 Infuse AI into your processes
Enhance your applications with a wide array of AI-driven capabilities. Leverage OpenAI by sending data from your apps as prompts, enabling tasks such as sentiment analysis, product categorization, document summarization, ad copy generation, and much more.
Understand your users' emotions and feedback with advanced sentiment analysis powered by GPT-4.
Integrate OpenAI capabilities seamlessly into your DronaHQ workflows to automate tasks and streamline processes.
Customer Support Automation
Enhance customer service by integrating AI to auto-generate responses to FAQs along with reference links and provide instant responses, resolving issues efficiently.
Image and Video Recognition
Integrate AI algorithms for image and video recognition, enabling applications to identify objects, scenes, or people in multimedia content.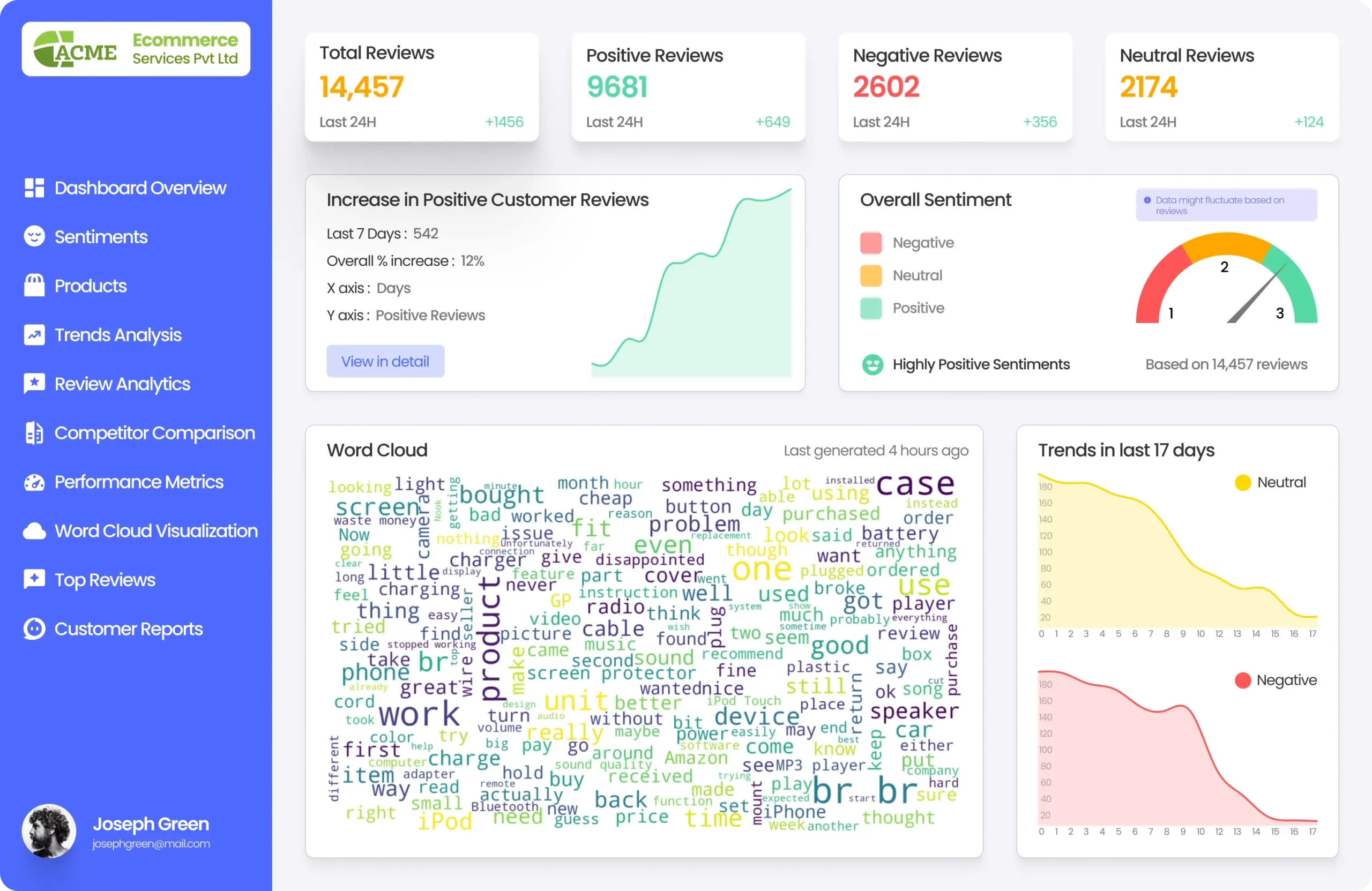 Experience the magic of AI-powered apps live
Join our upcoming live demo session where our experts will demonstrate how to build powerful AI-driven applications effortlessly.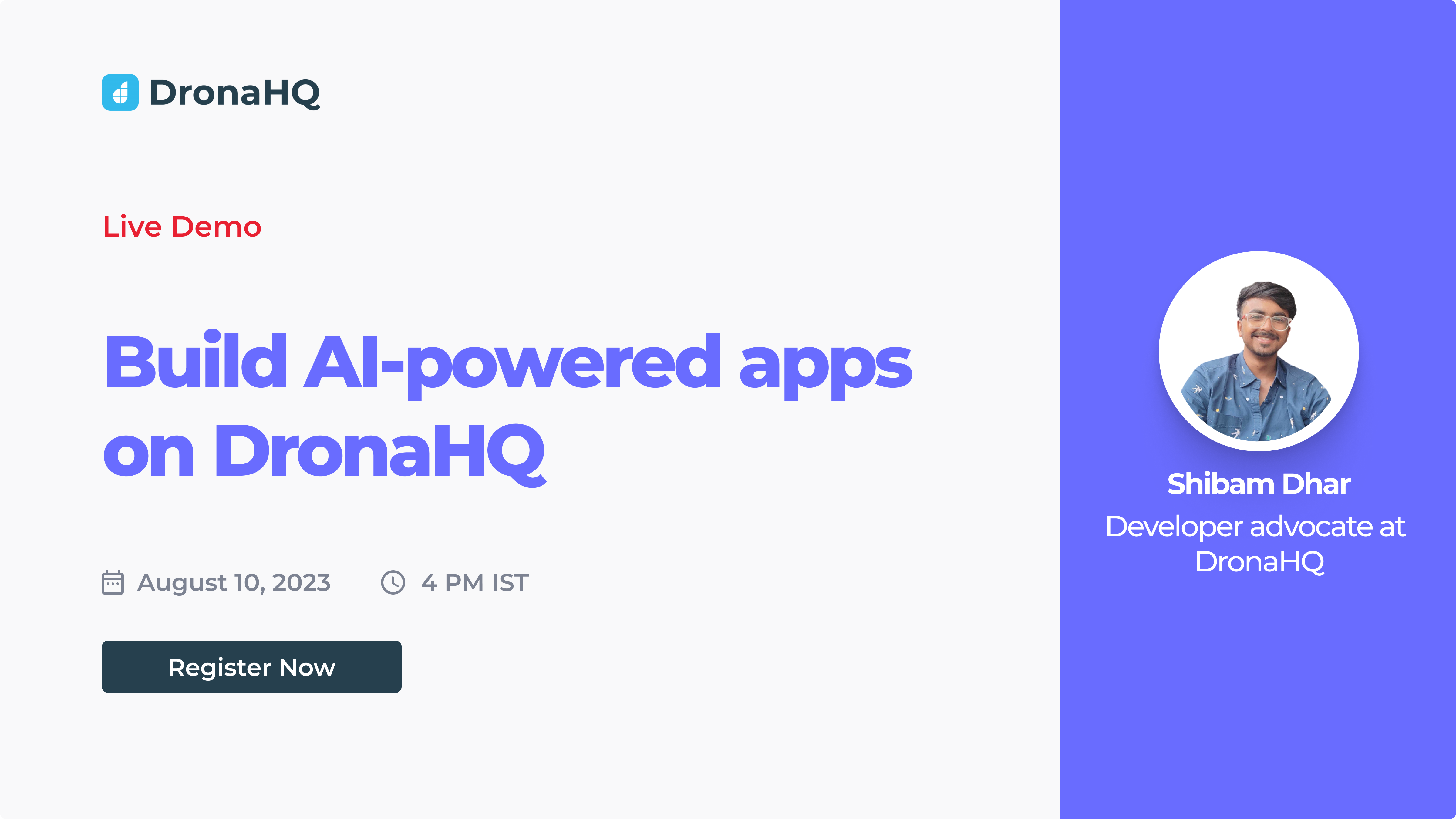 Secure, deploy and share apps
Designed to meet complex compliance requirements. Define permissions and securely authenticate your users.
oAuth and SAML SSO
Connect to any of your IDPs and get SSO enabled. DronaHQ supports SAML and oAuth to give a seamless login experience to the users.
Permissions and audit logs
DronaHQ gives multiple layers of permissions for admins, makers, and, end users along with audit logs to keep tabs on user activities.
Deploy on-prem
Self-host DronaHQ completely on-prem in your own VPC to connect to your secure datasources without the need to expose them publicly.
Git-sync your apps
Sync your WIP or deploy-ready apps to a Git repository. Move seamlessly between your environments without skipping a beat.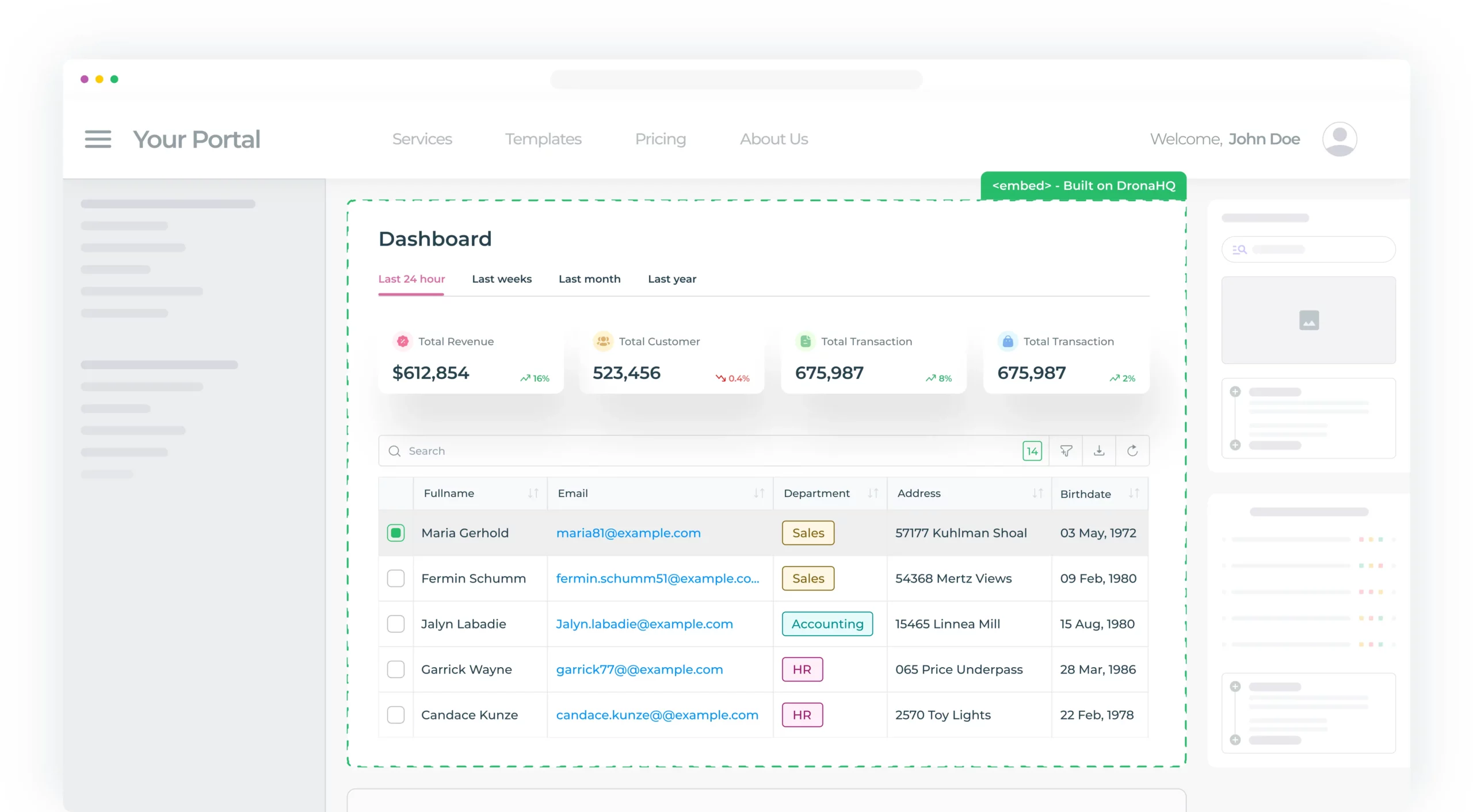 AI-powered apps for high growth teams
Book a personalized demo and witness firsthand how GPT and DronaHQ's low-code platform can transform your business processes.