Let's change the future of internal tools, together
We seek collaborators who enjoy working with self-motivated peers who together would help us change the way how internal apps are being built in the workplace.
What DronaHQ is all about?
Developers spend about 30-45% of their time building internal tools. At DronaHQ, we believe building internal tools, integrating data sources, designing front-ends, defining logic, managing user permissions should be an seamless and an enjoyable process. With our platform, we are making it easier for CTOs, Product Managers, and Engineers to build comprehensive internal tools and custom apps without worrying about boilerplate code and making the process all the more fast and enjoyable.
Product led; we do things a bit differently around here, with the goal to provide a class-apart developer experience. So, we're searching for people who are ready to jump right in, value our culture of complete ownership and transparency, and love collaborating to join our team. Come join us so together we can change how teams build internal tools around the world.
At DronaHQ, we know that success comes with hard work and perseverance, but that doesn't mean we don't have fun. We are a growing, close-knit group that enjoys learning from each other.
Dronaites are a bunch of talented, hard-working and fun-loving people, we have a lot of fun together, be it at the team outings, sports tournaments, hackathons or festive celebrations.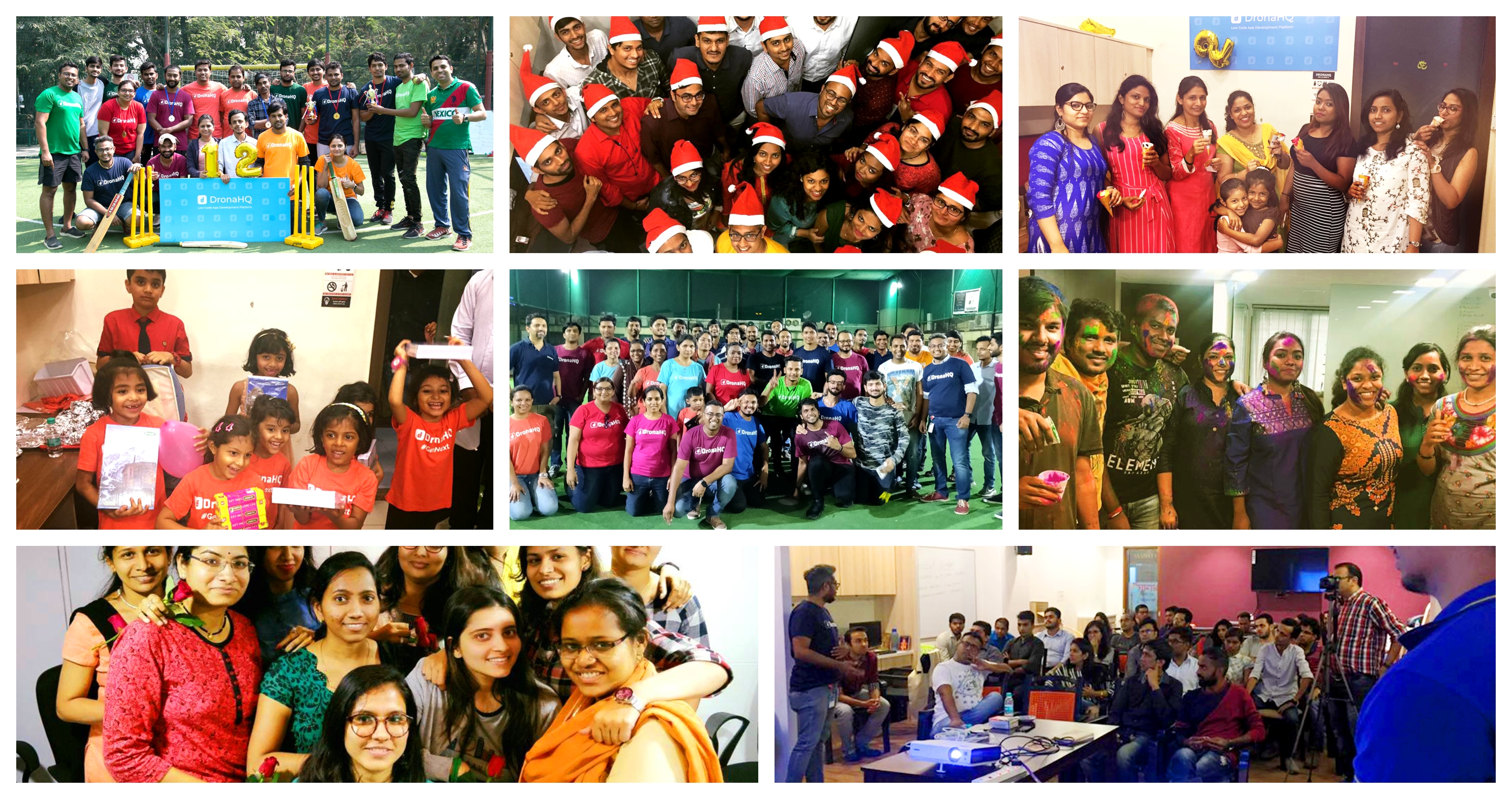 Ownership
Be accountable for the decisions you take, the words your speak, the tasks you do.
Move fast
Be nimble & Agile, think out of the box and push your limits, React fast& deliver Quick.
Build with due diligence
Carry the wisdom to consider all options fully and with care. You measure twice before you cut.
Self-starter
Have the courage and resourcefulness to make change and make things better wherever you go.
Click on the links below to see the recruitement app (built with DronaHQ) to check out the role
Start your career at DronaHQ
Learn more about our student opportunities and how you can launch your career with us.

Follow us on Twitter

Follow us on LinkedIn