Fastest way to build an admin panel
Easily connect to datasources and create admin panel for CRUD operations for housekeeping, monitoring with dashboards, backend admin for firefighting.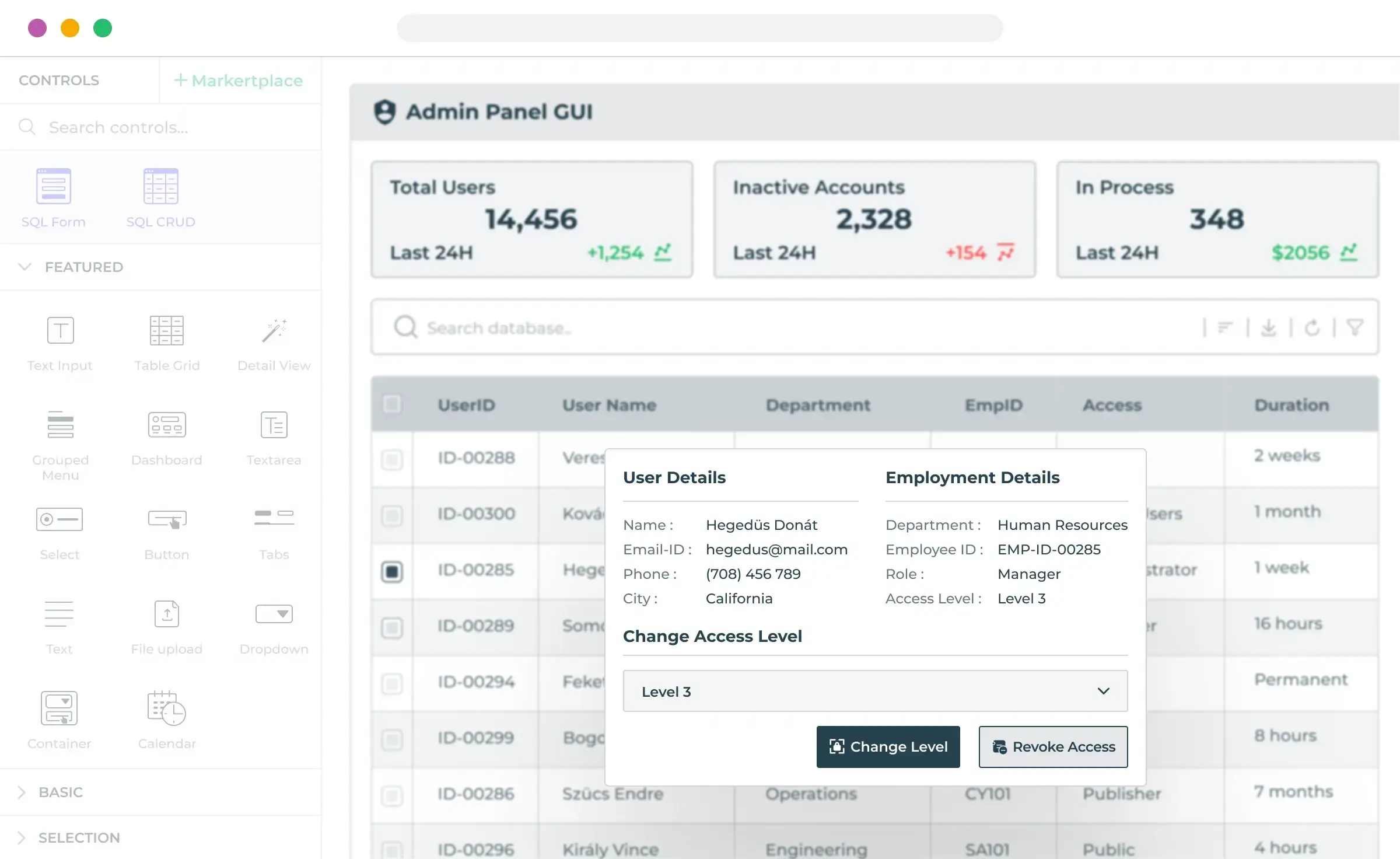 Create your admin panel and dashboards instantly
An admin UI to manage the day to day – looking up a user's address, marking an order as refunded, resetting a password, CRUD operations, user management. Build a React dashboard but 10X faster with DronaHQ. Faster to build with and much easier to maintain.

Visualising data with charts
Chart controls with very flexible JSON layout editor. Build basic charts, statistical charts, financial charts, scientific charts, maps and more using scatter plots, bar graphs, line graphs, bubble, pie, histograms, box plots and more.

Connect to your datasource
Quickly pull the data you need into your table or front-end. Explore our growing library of native integrations to PostgreSQL, MySQL, MongoDB, SAP HANA, Oracle, Amazon Redshift, or simply pull in your data from CSVs and more.
Build custom admin panel using DronaHQ
Every admin panel is unique. DronaHQ users save hundreds of hours with pre-made admin panel templates, integrations, and components. Customise and publish instantly.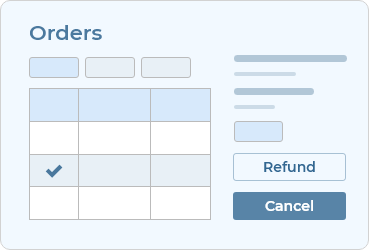 PostgreSQL Admin Panel
An admin panel to view, update, delete custom data, orders, products data. Built on PostgreSQL. Ready admin tool to manage refunds, alert teams, update customers.
MongoDB Admin Panel
An admin panel for managing your customer accounts data, built on MongoDB. This app lets you view and delete accounts, view and add transactions details.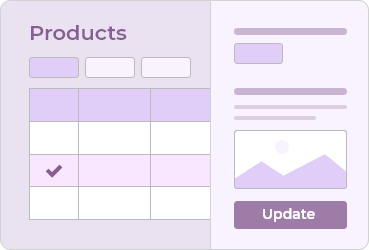 MySQL Admin Panel
An admin panel built on top of MySQL to view Sales dashboard and track order status, payments, add orders. Manage Customers, Products and Transactions history.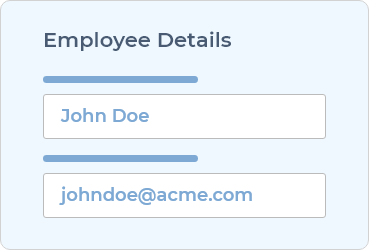 Firebase Admin Panel
Basic CRUD views for Firebase, view all of your user fields not just UID, edit information like email verification status, search and filter by any user field.
Build admin panels on top of your database
DronaHQ provides all the building blocks you need to connect these building blocks with your own data sources build powerful admin tools fast.

Drag and Drop UI Components
Pre-built core elements like tables, search, buttons, and forms. DronaHQ gives you these components out of the box with flexibility around triggers, styles, filters.

Event based Actions
Trigger actions on click of a filter button, row click, value change, value input and other events, DronaHQ provides a visual flowchart based interface to build action flows.

Cloud hosted & secured
Cloud host your responsive admin panels. DronaHQ comes built in with SSO, permissions, environments and security. ISO 27001, SOC-2 and GDPR compliant.

Granular Permissions
You can control permissions very granularly by giving user-based and role-based access to specific users to use specific admin panels and resources.
Live Builds - Shopify + Stripe Admin tool for refunds
Explore a live demo: An admin panel built by integrating Shopify and Stripe and automating the customer refund process.
Start creating custom admin panels to bring instant visibility into your database.
Take a 14-day Free Trial today. Create an account instantly, connect your data sources and build apps. Use drag-and-drop builder with pre-built UI controls like Tablegrid, detail views, buttons, text inputs and more.
Book a demo
Schedule a 1:1 session with an expert from our team.
User based pricing
Explore predictable, transparent pricing with no hidden fees.