Embed DronaHQ apps in your own portals
DronaHQ Embed lets you embed your apps as features, sections or widgets right inside your own internal or external facing portals. Build embeddable dashboards, forms or full blown functionalities without spending months.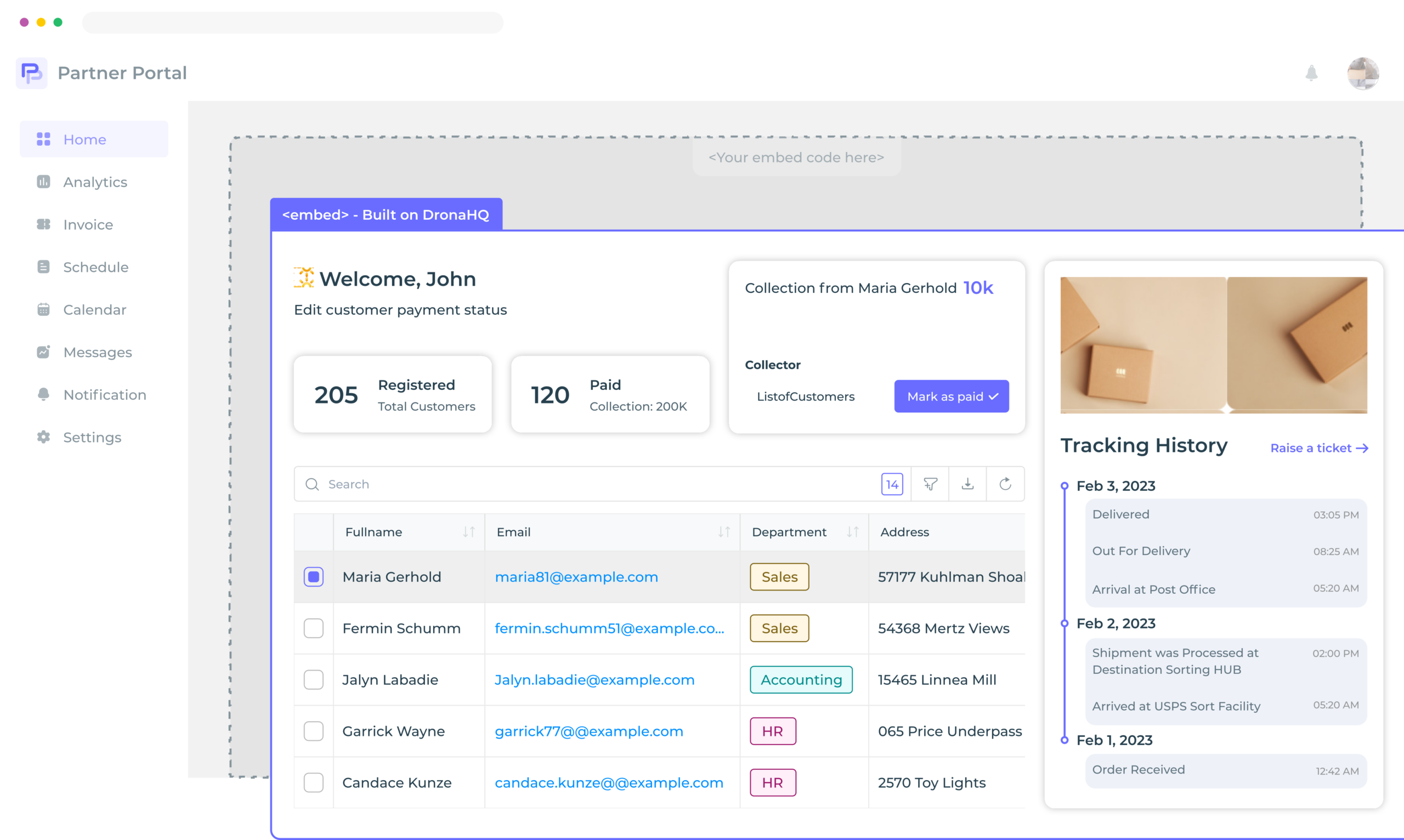 Connect to Databases, APIs and third party apps or simply bring your CSVs into our built in DB - Sheets. Your data never leaves your servers and DronaHQ lets you query and bind all your datasources on demand whenever your app runs.
Build your apps as features
Build a range of features like dashboards, forms and other custom experiences with a library of configurable components and interact with your own data sources. Embed these features right inside your employee, customer, partner or merchant and agent portals.
Build customer specific dashboards, build setting pages or build custom experiences and digital journeys which go right inside your product and portals as your own features.
Build partner onboarding journeys and features to track deliveries, invoices, incentives, payouts and other partner specific modules without distracting developers from your product roadmap.
Roll out micro-apps for your employees to reset passwords, issue guest passes, lunch and coffee ordering and other mission critical apps that would otherwise never see the light of the day.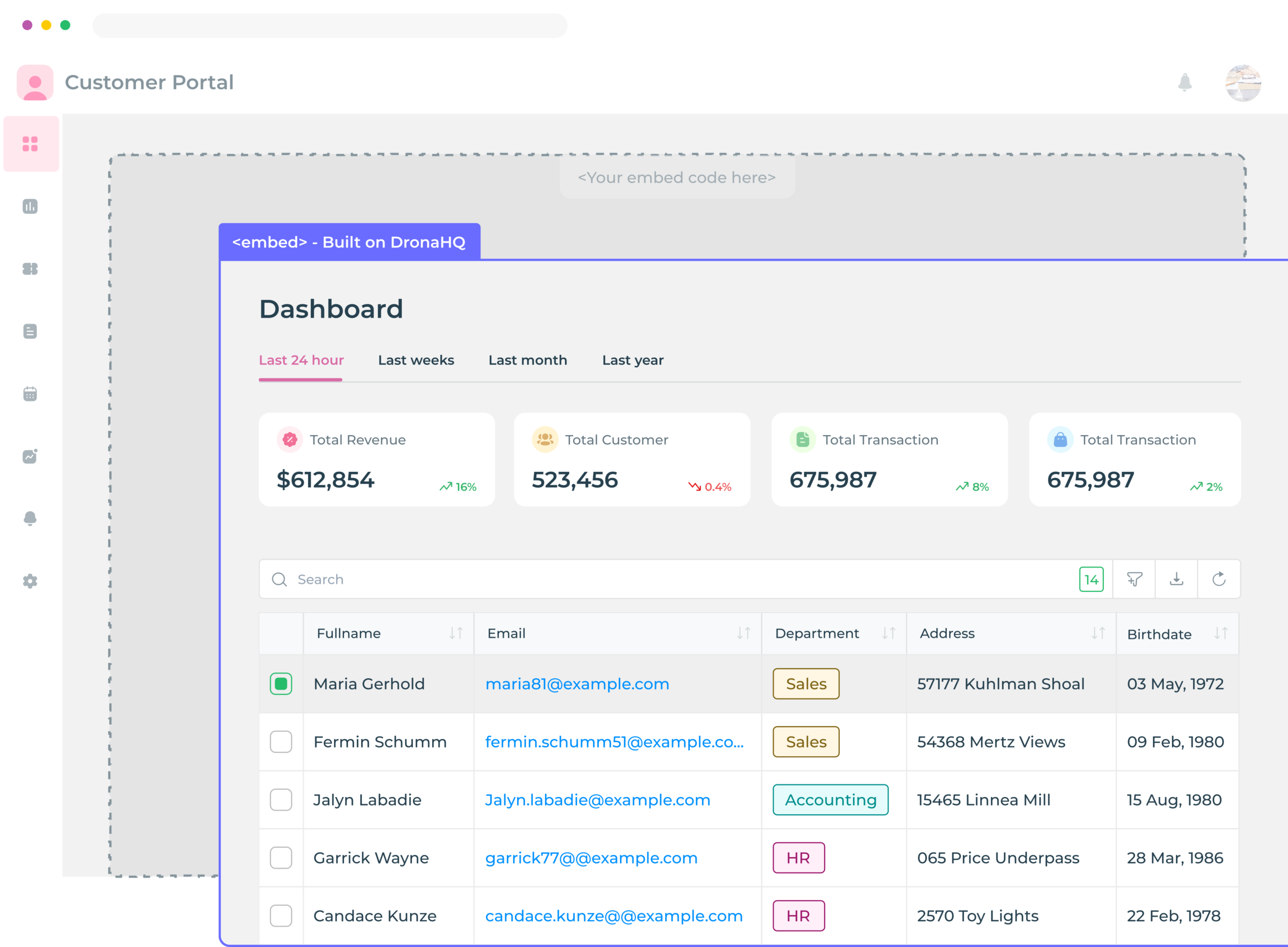 Developer friendly embed scripts
DronaHQ lets your developers embed the apps in a range of different ways that are tailored to suit your use-cases and needs. You can use iFrames if you want to embed forms inside your websites and applications with open external access and use query params to set up UTM and other tracking which can pass data from the parent query string to the embed apps.
You can use the secure web component embed with portals that are behind a login wall which needs the user identity to be passed as an SSO web token to the embedded app. For a seamless experience, you can use the interface data passing framework of DronaHQ to stream data from the parent to the apps without requiring a reload.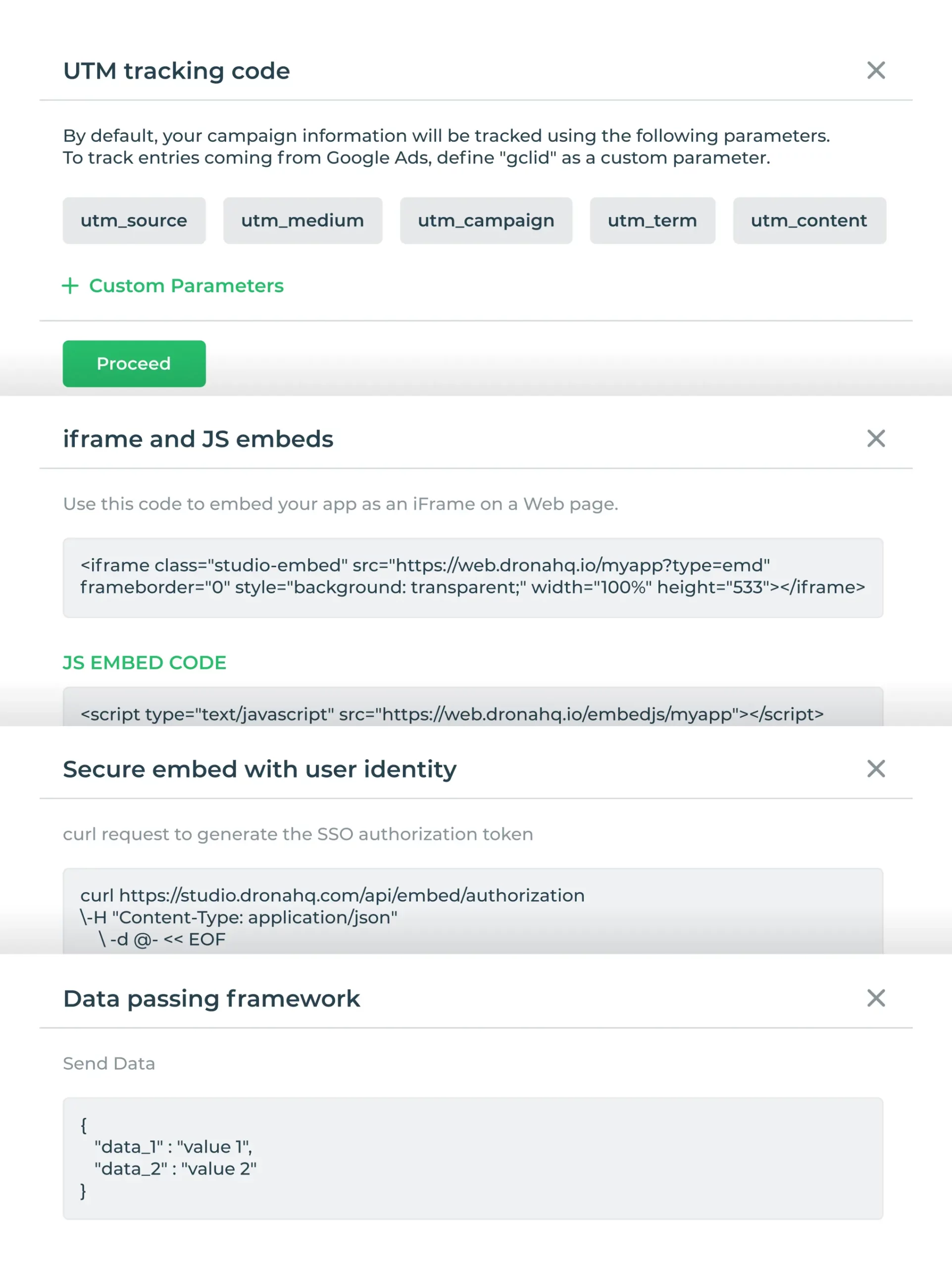 How to build embeddable apps
Follow along to learn how you can instantly bring your internal tools, custom widgets, and processes into your existing business apps, third-party tools, portals, and more.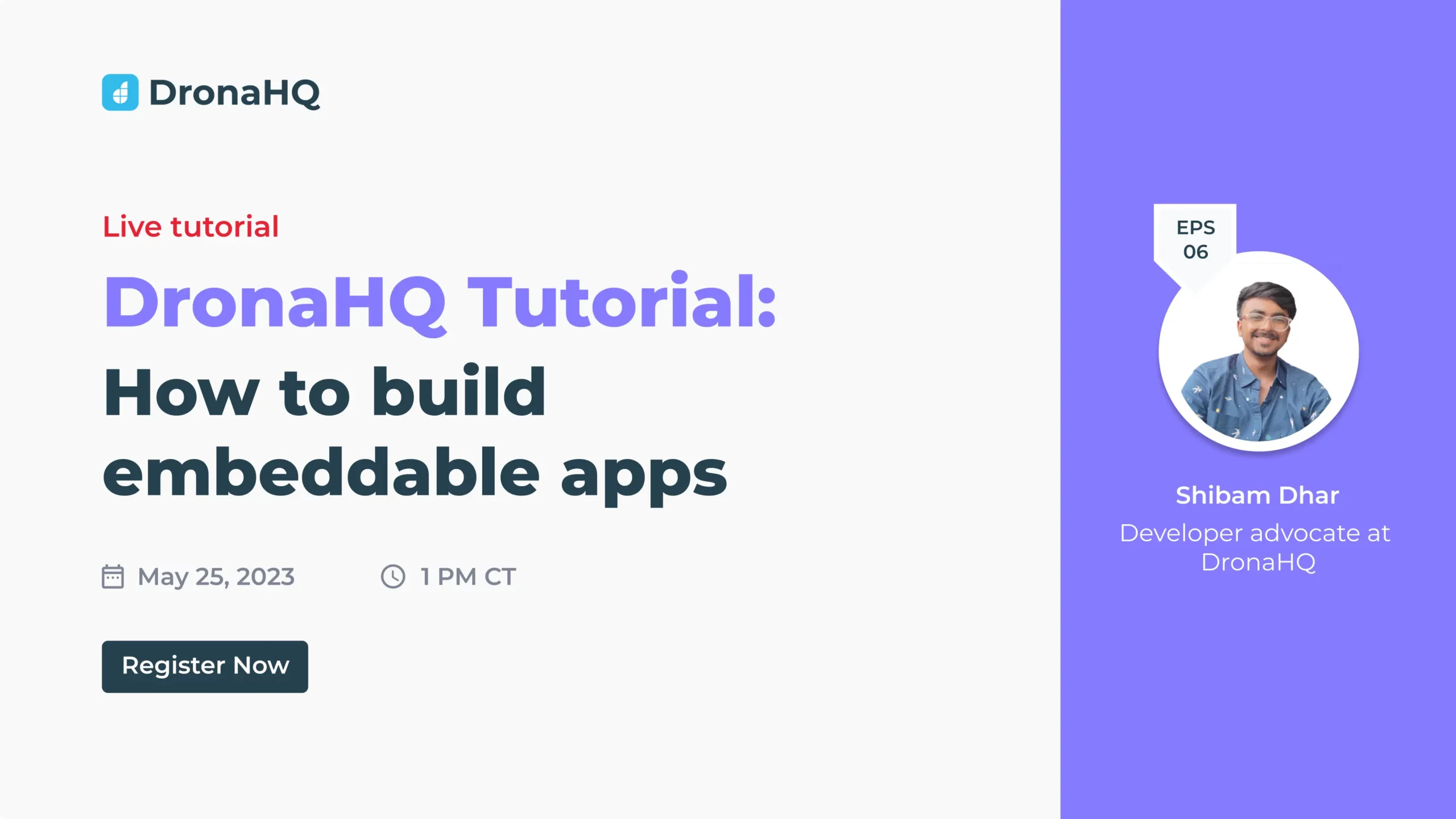 Popular DronaHQ embeddable apps use cases
Some of the popular customer use-cases that our customers have built and embedded in their own portals ranges from Customer POS systems, employee self service portals, Customer configuration screens to real-time customer dashboards.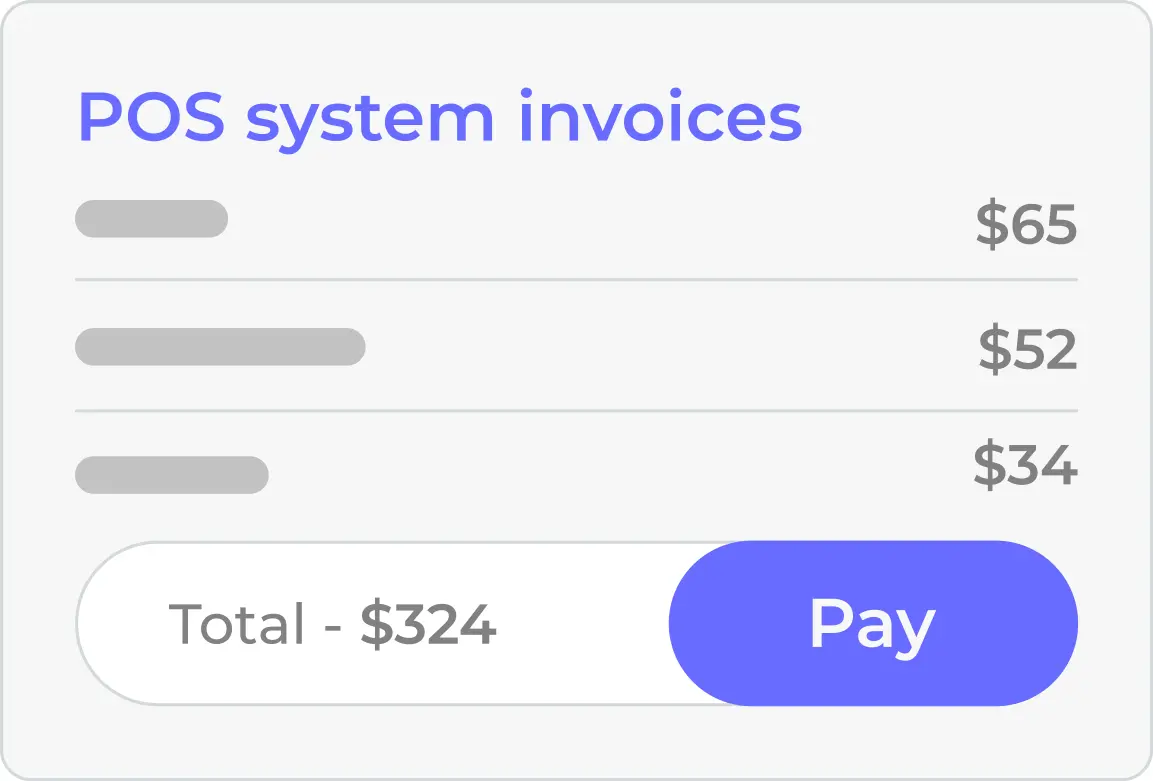 POS system invoices
Embedded an app to generate and consolidate invoices in POS systems. Securely passing the data from parent to embedded app.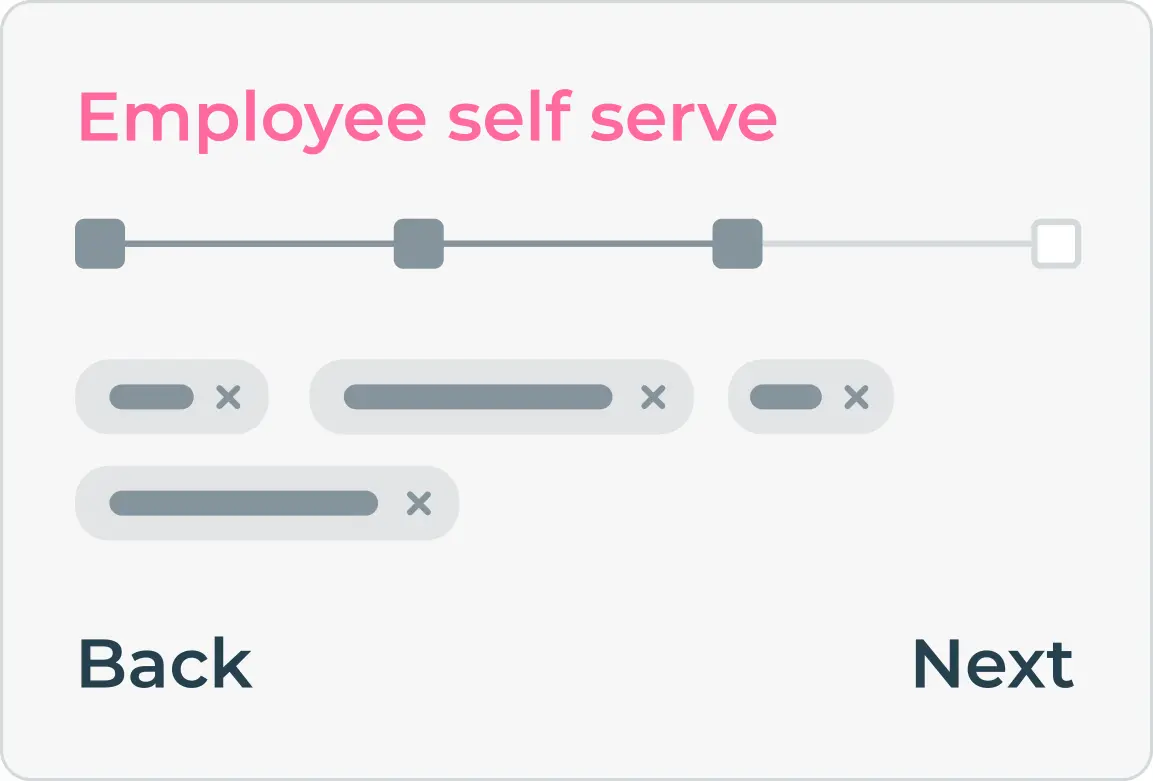 Employee self serve
Adding new features to employee self-service portals like requesting a correction to attendance data, submitting reimbursements, reserve rooms and resources for meetings and conferences.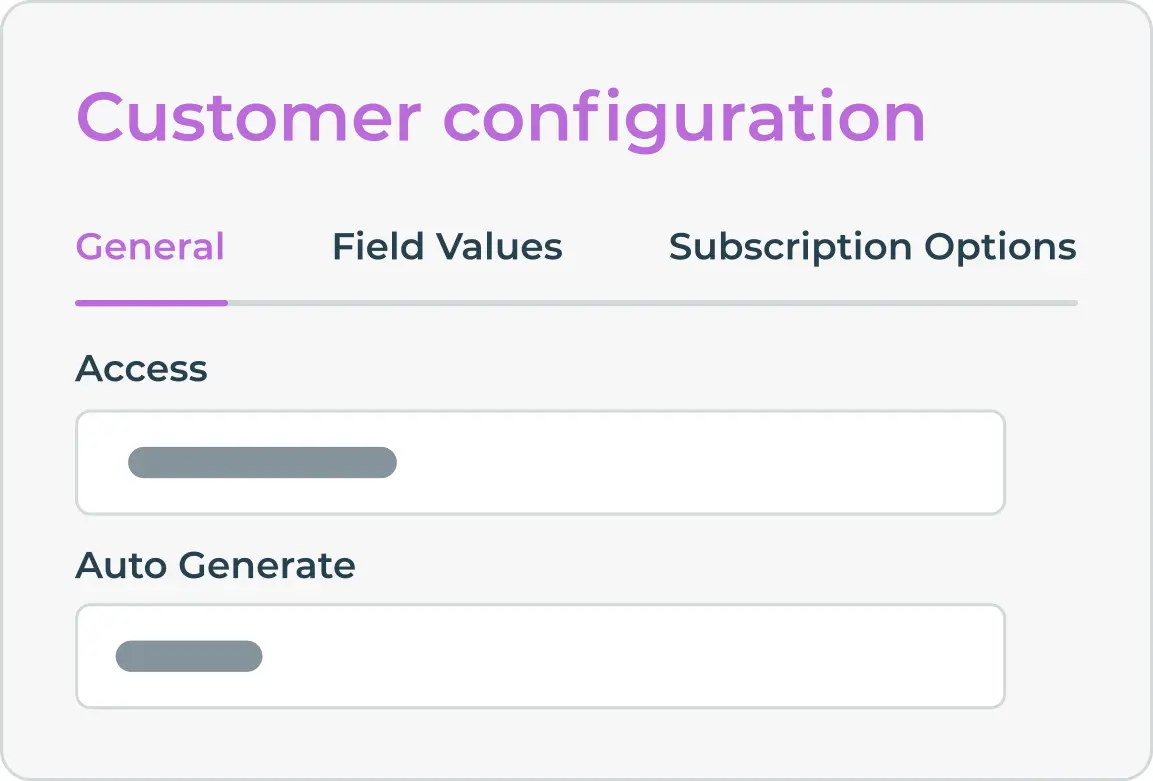 Customer configuration
It allows the customers to create store accounts to manage orders, create wish lists, and save an address book for quicker checkout. Their details, like their name, email, and other address information, are saved.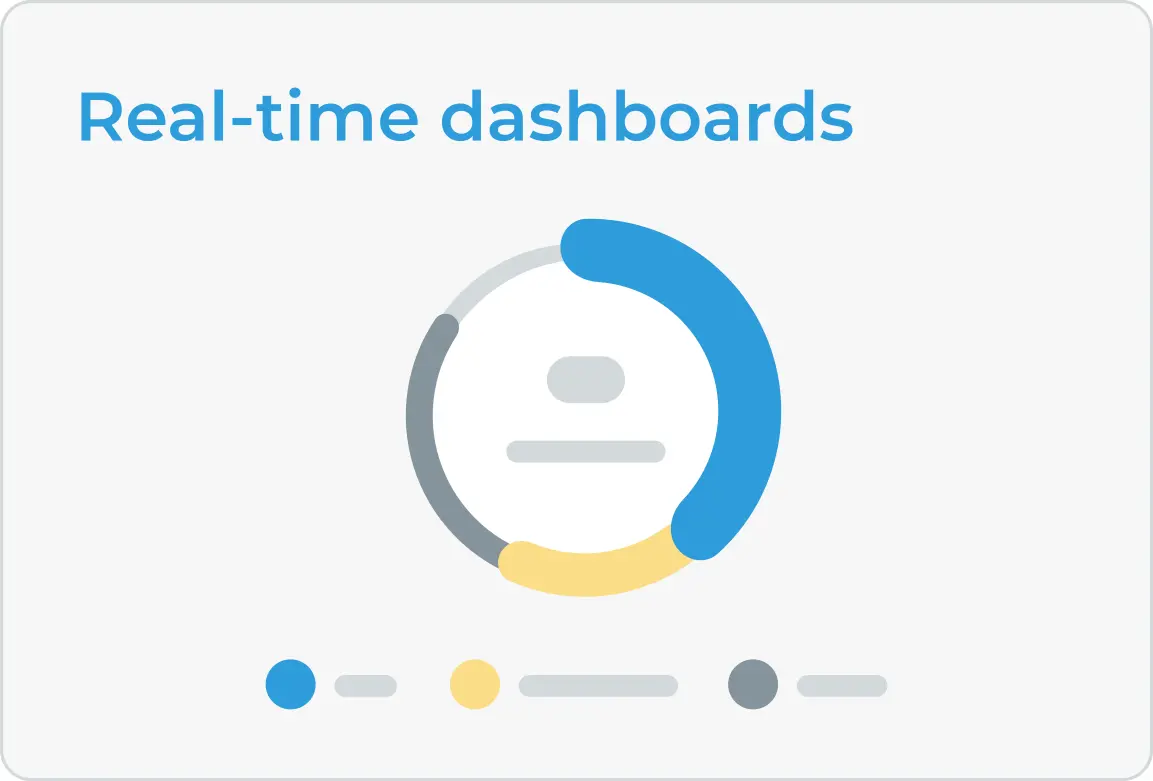 Real-time dashboards
Generate authenticated public dashboards to provide real-time views to external teams. Customized views and visualizations relevant for the teams.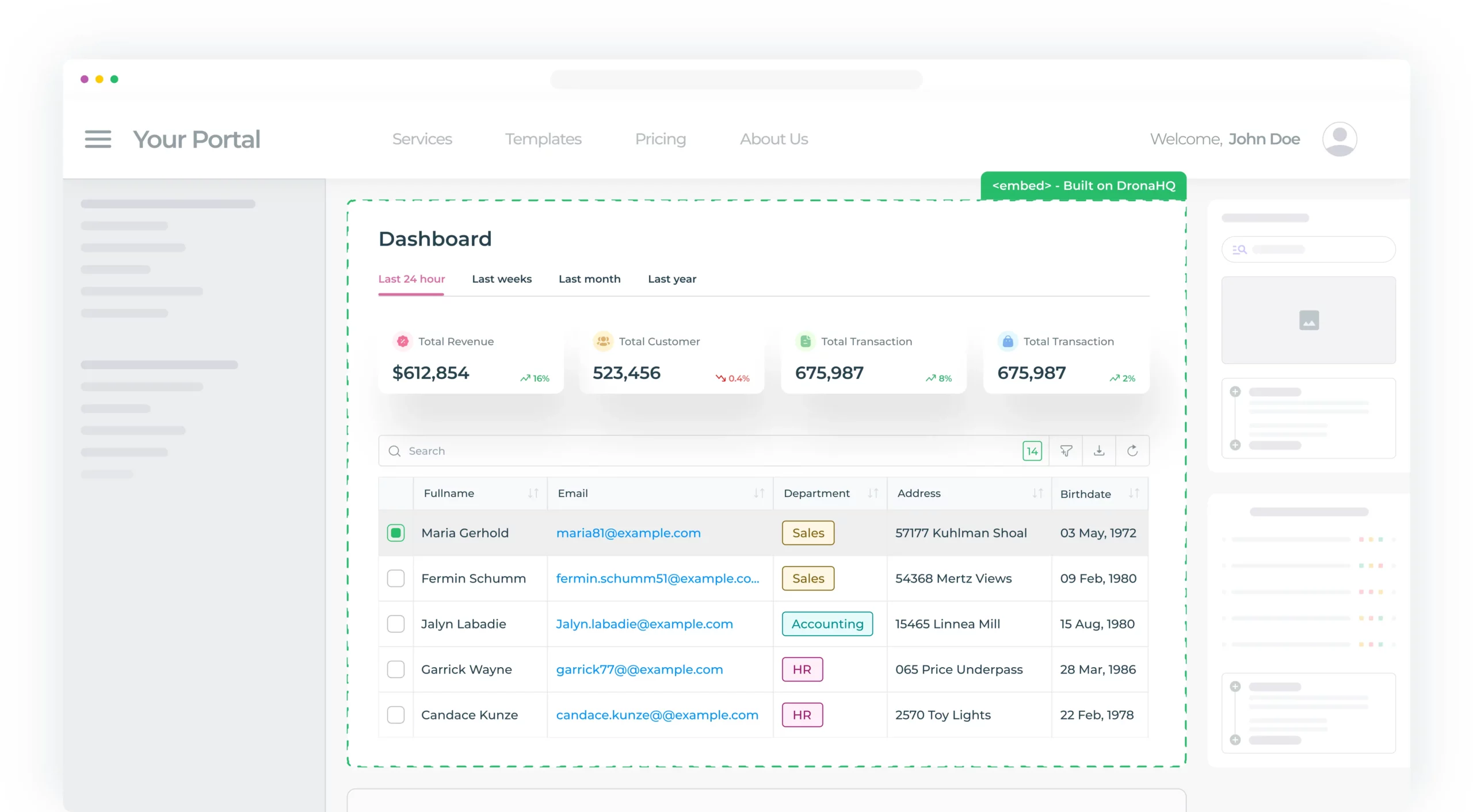 Ship your roadmap faster with DronaHQ
Avail simple and transparent task-based pricing. Ready to build?