NEW
Flexi-pricing: Developer only | User-based | Usage-based Explore
Fastest way to build tools on top of Firebase
Connect your Firebase setup to DronaHQ in a few clicks and design GUI clients. DronaHQ supports reading, editing, deleting, and creating Firebase users as well as querying and updating data in your Firestore.
Build custom Firebase dashboards 10x faster
Easy to use drag and drop interface lets you design frontend for Firebase in minutes. Chose from over 100+ pre-built components and ready templates or build your own and get started with a Firestore or Realtime DB Dashboard.
CRUD for Firestore
DronaHQ lets you use different types of actions to query database, get, insert, update, or delete document, get documents or collections by ID, and so on.
CRUD for Firebase Auth
Access and view all of your user fields, update user information such as verification status, search and filter using user fields, add new information.
Build frontends on top of Firebase Realtime Database
From a basic CRUD interface to a complex customer support tool, easily apply filters to bring data to charts, tablegrids, lists, detail views.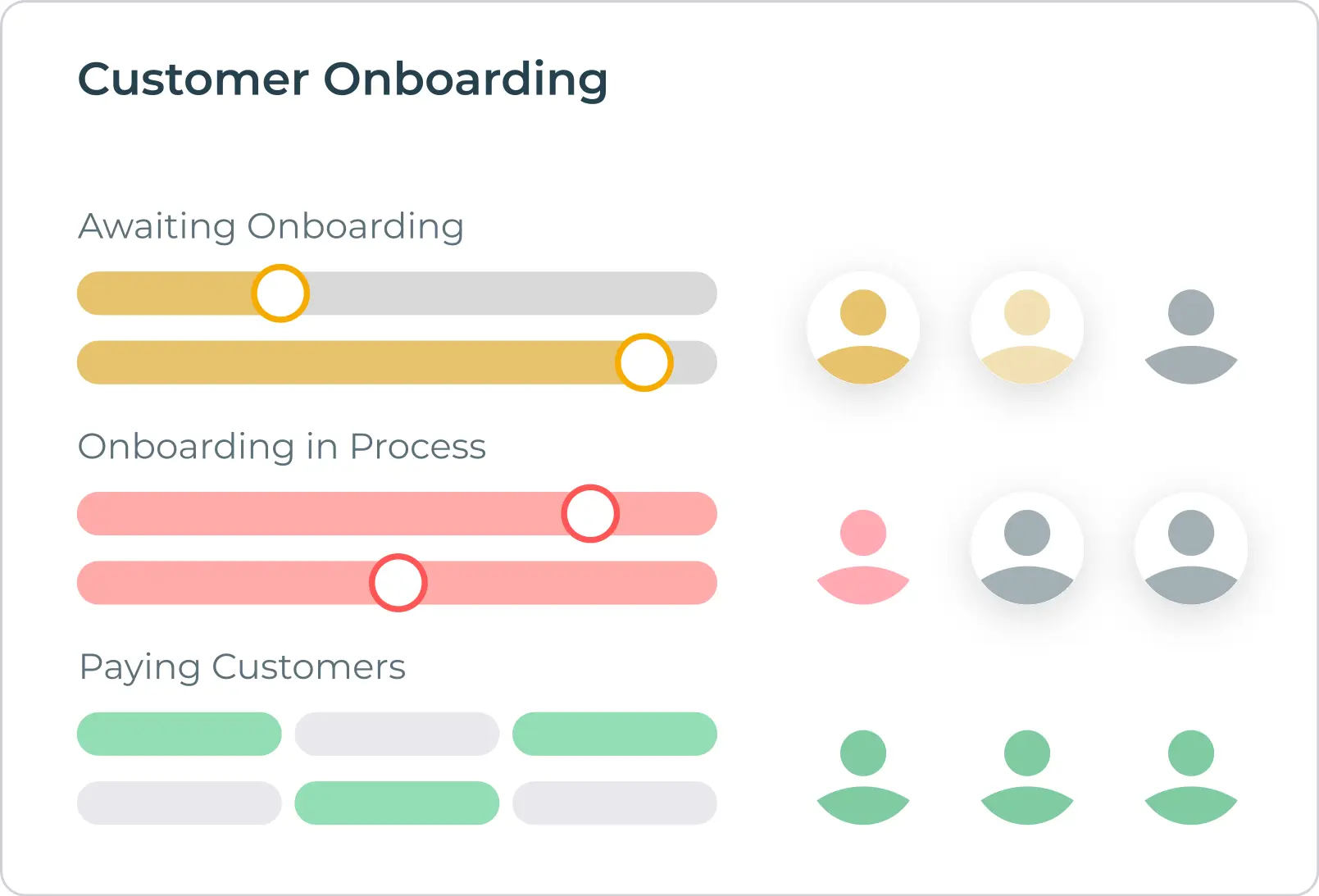 Customer Onboarding Tool
Track each step of your onboarding flow to improve the experience. Log events, monitor funnels, pull and update necessary information.
Firestore Admin Panel
Connect to your Firestore account using ready connector and get granular access over the API and search collections and documents.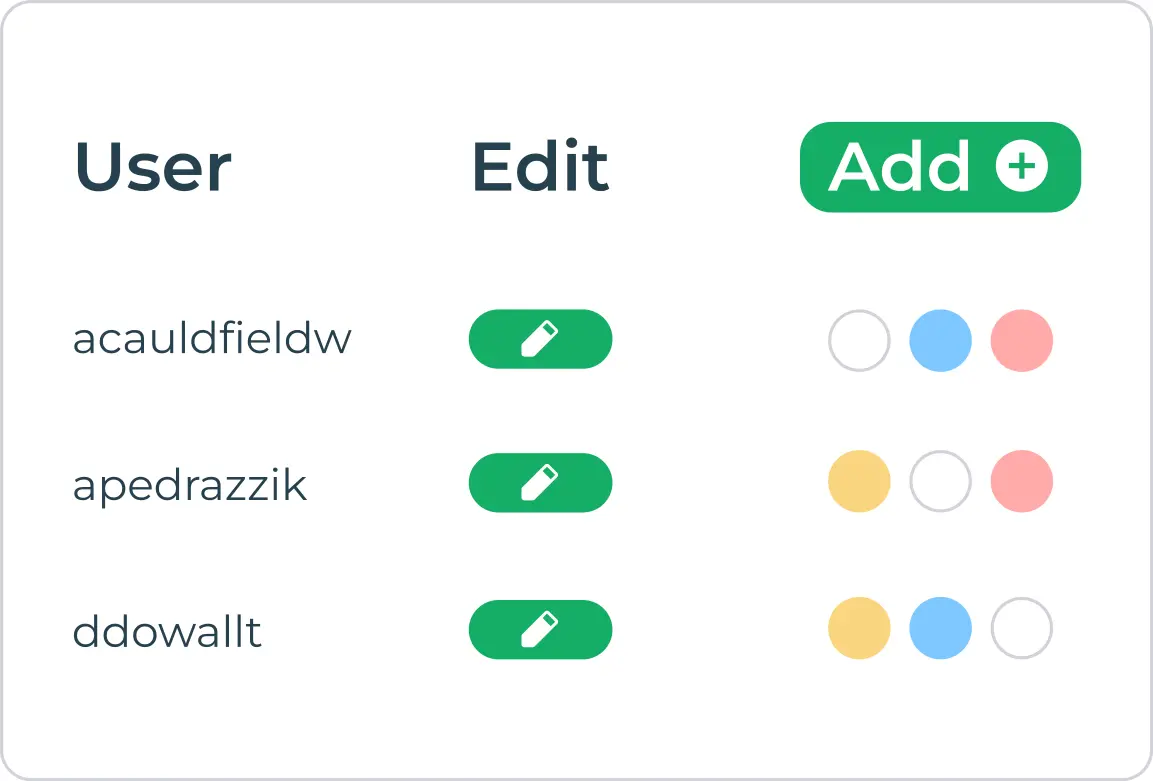 Firebase Auth Admin Panel
A dashboard app to interact with all your employee information organized by the departments, branch, office location, skills, and more.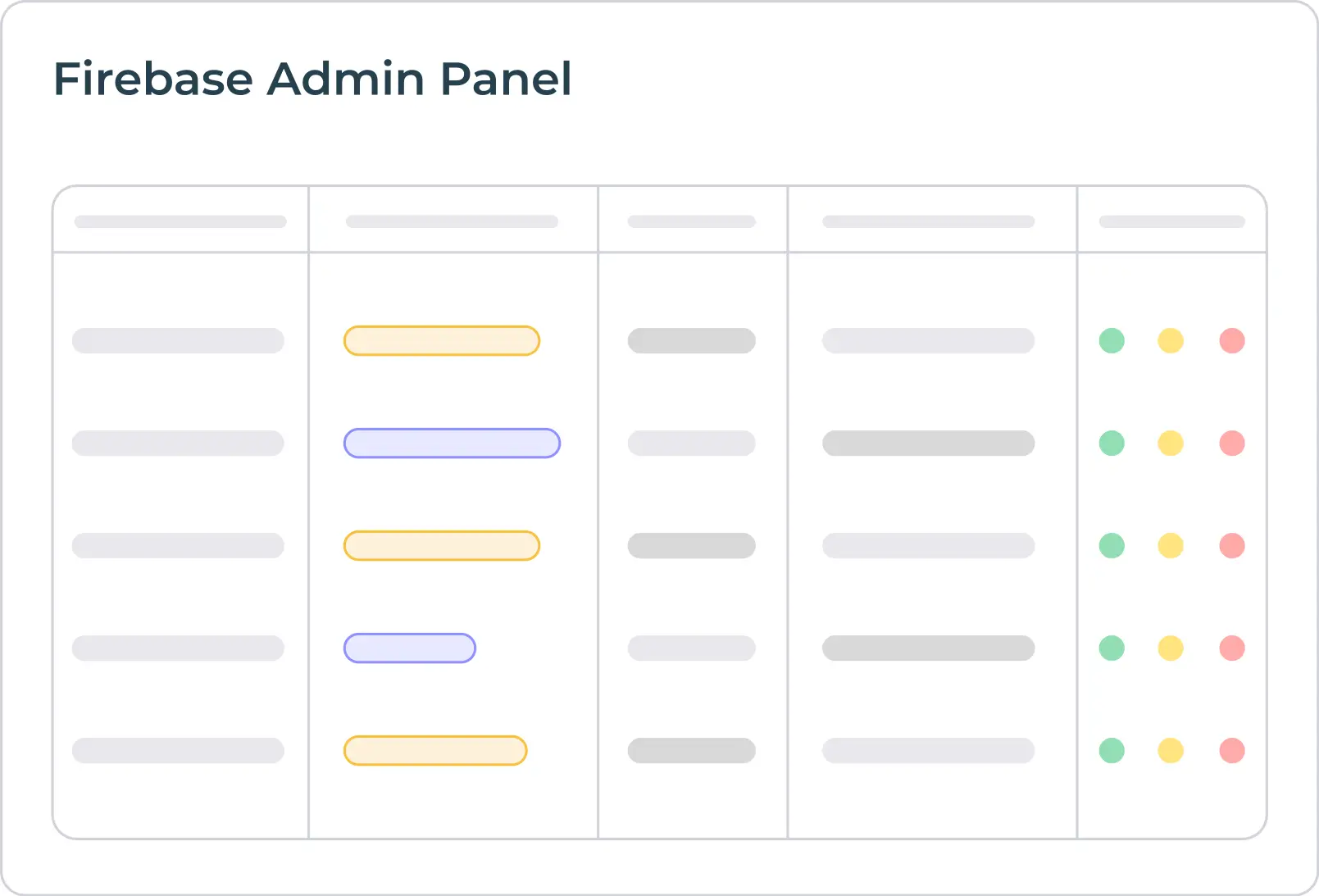 Firebase Admin Panel
Basic CRUD views for Firebase, view all of your customer fields not just UID, edit information like emails, search and filter by user field.
Ready to launch your custom Firebase GUI?
Speak with an expert to discuss pricing and next steps!
Customize Firebase admin panel for all your CRUD needs
DronaHQ provides all the building blocks you need to build powerful GUIs and internal portals that can be shared with non-technical users to access data and perform an action.

Drag-and-drop Interface
Intuitive interface to drag and drop pre-built components to build Firebase GUI to match your liking.

Add data from other apps
Easily connect DronaHQ to other apps like HubSpot, Zendesk, Shopify, Stripe, Twilio, Airtable, Google Sheets

Frontend Logic & Validations
Configure trigger events for actions on frontend, add validations before any changes are made to live data.

Share with Unlimited Users
Moderate read, edit, delete permissions and share your Firebase frontend with unlimited users.
Live Demo - Build a Firebase Admin Panel
Explore a live Firebase GUI design demo: How to build a customized employee dashboard in less than 30 mins using DronaHQ.
Visualize, manage, and manipulate Firebase data
Take a 14-day Free Trial today. Create an account instantly, connect your systems and build apps on top of Firebase Realtime database or Firestore.
Book a demo
Schedule a 1:1 session with an expert from our team.
User based pricing
Transparent pricing with no hidden fees.