Build apps on top of Google Sheets 10x faster
Connect and build apps, user interfaces, admin panels, dashboards on top of your Googlesheets within minutes.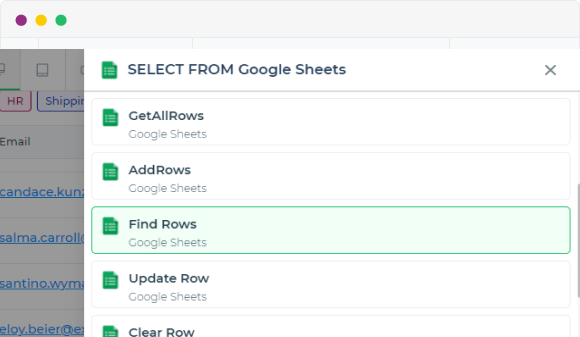 Easily build apps with ready GoogleSheet Connector
Leverage our ready Google Sheet connector services to Get All sheets, Create a sheet, Get all rows, Add rows, Find a row, Update a row, Clear a row.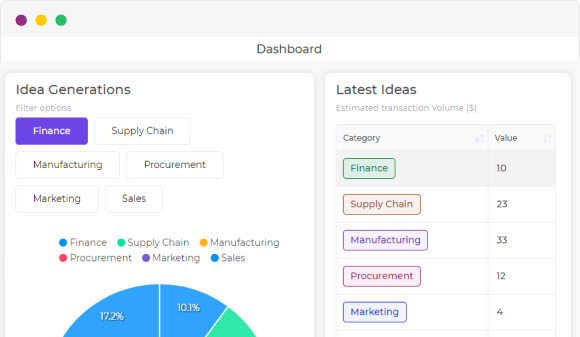 Visualise and access Google Sheets data with 100+ UI components
Choose from our library of professionally designed screens, layouts, and controls like tablegrids, charts, GPS to build interactive frontend applications and rich user experiences.

What Google Sheets Apps users are building with DronaHQ
DronaHQ lets you build all kinds of internal apps and tools on top of Google Sheets.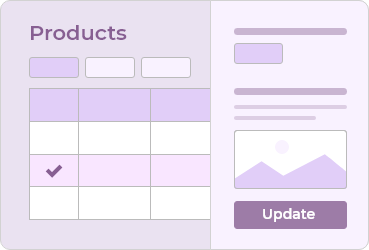 Inventory Tracker
Build front-end with DronaHQ for operations teams, who are dependent on Google Sheets for use cases like inventory tracking, supply chain, and delivery tracking.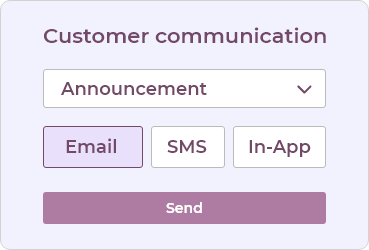 Email Communication Tool
Build an interactive tool to send each lead in a Spreadsheet a personalised email by simply pressing a button to run an API request for each row.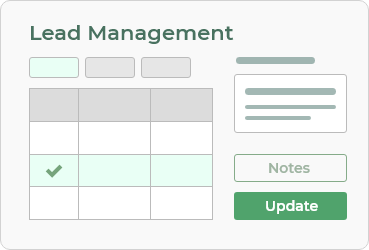 Custom CRM
All CRMs start as spreadsheets, you can add custom fields and views on top of your existing data in Google Sheet with an App using DronaHQ.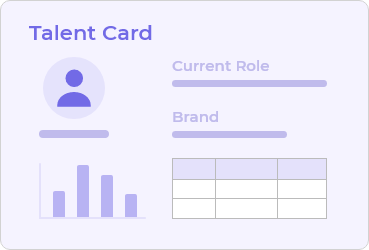 Applicant Tracking system
Build a dynamic form and an interface to help easily switch candidate stages, add custom notes, send emails, and enable custom views.
Build powerful workflows on top of Google Sheets
Add your business logic and trigger events with DronaHQ action flows

Rules & Validation
Entering data is google spreadsheet error-prone (no validation). Make it safe to access your data with frontend with validations and access controls.

Granular Permissions
Keep your sensitive data protected while ensuring that team members can access the information they need.

Connect to external data sources
Bring in data from Google Sheets and another source via API/database. Or build an app on DronaHQ to export it to Google Spreadsheet.

Web and Mobile ready
Publish, manage, update, rollback, invite, embed with device, resolution and access specific settings in a breeze.

Build CRUD apps on Google Sheets
Explore live demo of how we build an CRUD app on top of a Google Sheet. Connect using DronaHQ in minutes and use our drag & drop builder and out of the box integrations to start building rich user interfaces.
Signup & build Google Sheets apps in minutes
Take 14-day Free Trial today. Create an account instantly, connect your Google Spreadsheet and build and publish apps.
Book a demo
Schedule a 1:1 session with an expert from our team.
Unlimited user plans
Usage based, transparent pricing with no hidden fees.