Enterprise app development with DronaHQ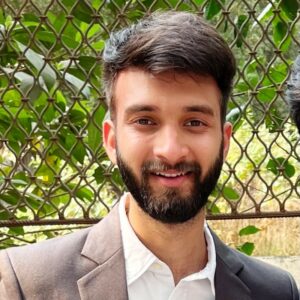 Enterprise App Development: An Effortless Journey With Low Code
A few years back, the only way to build a powerful enterprise application was with the help of highly trained experts. Also, the experienced developers and teams are committed to long-term project roadmaps. Enterprises that had to undergo a lengthy, rigid waterfall process wait months to see the face of a new app.  This was a common scenario because the options were limited. But safe to say things are changing for the good now with the rise of low code software development initiatives, tools, and techniques.
Thanks to low code, enterprise application development are evolving to become more agile and collaborative, where professionals and even internal business users or subject matter experts can develop applications rapidly. Stay with us as we discuss enterprise application development in an in-depth manner.
What is Enterprise Application Development?
Enterprise application development is creating customized applications for large businesses to fit their unique and complex business requirements. The primary goal of an enterprise application is to address common pain points efficiently to help businesses and employees complete a task easily.
Enterprise applications can be deployed on the cloud across various platforms and networks. It allows users to automate certain functionalities and workflows to enable them, users, to achieve their goals in less time. These applications can be anything from helping companies automate their accounts payable processes or manage their inventories.
Speed, agility, and scalability are key components to consider when developing enterprise applications. The faster your business can iterate and update the app, the app is more likely to meet user expectations and boost productivity.
Types of Enterprise Applications and their Benefits
There are primarily 3 types of enterprise applications. Let's learn the benefits of each of them-
1. Employee level 
This type of application is for managing internal employee communication and tasking. They are designed to boost and upgrade internal workflows. It can be a tool with a short list of features to help managers track the status of a project, as well as communicate and plan effectively with employees to avoid any lags. The key functions of apps are to ensure smooth workflow, allow real-time performance checking and keep all employees connected with all associated activities.
2. Department-level
Department apps are designed to address the requirements and challenges of different departments. Each department of an organization focuses on specific activities, which may include accounts, marketing, sales, human resource management, etc. A department-centric approach will empower employees to solve unique departmental problems while effectively communicating with all the stakeholders.
3. Company level
The company-level enterprise applications emerge after all the employees, and department processes are optimized. The primary goal of these apps is to connect all departments to a single corporate network. It allows users to share enterprise documents and access databases with employees and executives. 
Additionally, here are some general benefits of using enterprise applications –
Business process optimization
A business that needs to scale and adapt according to the current technological and market landscape can hardly see success. In the era of globalization, businesses are trying hard to drive growth, get updated with the latest technological trends, and optimize their business processes. 
Enterprise web development is a great way to amplify business processes, streamline business operations that help you to focus on the core lines of business, and plan and execute better business strategies. These apps can also be built on top of your rigid legacy system and converted into modern enterprise applications promising high performance and an edge in marketing competitiveness.
.These applications can-
1. Create independent approvals driven by single or multiple departments.
2. Set reminders, personalized alerts, and time-outs.
3. Monitor KPI dashboards, reports, and results.
Allows better resource planning and reporting
As your business scales, there is also an increase in the amount of data you are dealing and storing. This situation needs attention and meticulous management to ensure proper data management to make informed business decisions. Businesses can utilize enterprise web apps to plan their data management effectively.
Implementing applications will allow users to get a single, centralized monitoring framework for all crucial business processes. These frameworks can easily produce valuable reports and analytics with a central source of facts.
Increased efficiency
Besides lowering IT infrastructure and training costs, an enterprise app can significantly minimize or eliminate redundant manual operations. This will greatly reduce the burden on employees so that they can focus on more productive and revenue-generating activities. This can also help businesses develop best practice procedures in the industry regarding implementation.
Greater scalability and enterprise application integration
Enterprise applications offer a  modular and flexible structure. These applications are designed and customized to meet specific business and market requirements. Each enterprise app is configured to work independently and target specific challenges. Developers can choose the areas to expand and focus on those components. This offers greater business scalability and opens a new scope for better application integrations.
Break your Barriers in Enterprise App Development with Low Code
How easy, difficult, or fast you want to make your enterprise app development journey totally depends on you. Business apps go through multiple rounds of feedback to see the face of the market. Not to mention the long waiting cycles. Low code can enable an enterprise to deliver some products and features faster and cost-effectively. 
There are many reasons a business should continue to use conventional development models, especially for complex or specialized enterprise software. Many projects demand functions and operations, such as optimized performance, that do not fit easily into low code approaches, and the amount of work to create and modify low code to meet those requirements can't be justified.
Legacy systems & applications
Legacy systems are rigid monoliths that delay an organization's ability to keep up with the modern business and technological landscape. These systems typically have time-consuming maintenance, user-unfriendliness, and compatibility issues with new software, often resulting in high costs and increased tech debt.
Thanks to low code, organizations can now build custom applications to enrich or even replace legacy systems. The visual approach and rapid development pace of low code provide an environment for people of all coding skill levels to build powerful applications that scale and evolve with the organization.
Talent & resource shortages
Highly skilled developers are not only expensive but hard to find and retain. Even if you have an in-house IT team, most are already preoccupied with building core IT systems. The ones maintaining legacy systems and building common applications need to be given the opportunity to challenge themselves or expand their skills. These are some key reasons businesses have difficulties attracting top talent.
With low code, businesses have one less thing to worry about, among other things. The visual development with drag-and-drop properties and a simple interface empower internal business users or subject matter experts to define their applications based on their own vision. As a result, businesses can limit their heavy dependencies on IT in every aspect of business innovation.
Also, junior developers or existing talent pool can easily pick up custom app development without having to spend months learning a comprehensive language from scratch. This is a great way for businesses to make the most of existing talent or junior developers with low code. 
Communication and integration gaps
Sometimes IT professionals need to be made aware of the specific departmental or business requirements. They will build an application based on superficial knowledge if not communicated effectively. Creating custom applications requires a major time investment, and the requirements may also evolve when the business is being built, resulting in a sub-par application.
Also, due to limited integration capabilities, end users cannot locate the information they need, and even if they do, it needs to be more accurate and sufficient. This can also happen if existing systems, devices, and cloud platforms need to be integrated, leading to hidden insights and opportunities.
Further, it is important to note that not all data and apps can be exposed to every employee. There are data silos, for which not all information is fully accessible by everyone in the same organization. For an end user or employee to do their job effectively, giving them access to the data they need is a must. With a governed low code solution, all these limitations and challenges can be successfully tackled. IT can carefully vet the tool they adopt, set granular permissions, security settings, and govern the APIs and app access. And then allow other users and developers to use the tool and build applications faster.
Challenges adapting to agile
The traditional approach is complex and has a  time-consuming quality assurance process. Furthermore, operations work in silos with traditional waterfall methodology, causing a lack of visibility into the application development lifecycle. This can lead to delayed production, subpar app quality, and higher costs.
Transition to agile does not happen overnight if rigid legacy systems bind you. Low code helps you to get started on a low-risk project to test the process making it faster and easier to test and deploy changes without affecting the entire legacy system.
Benefits of Building Enterprise Apps Using Low Code
Here is how low code can benefit your business-
Accelerated development and deployment
Low  code utilizes visual user interfaces, reusable components, platform extensibility, and workflow editors to accelerate app development and deployment. These platforms offer out-of-the-box components with automation capabilities to help developers host applications at blazing speed. Due to this businesses can cut down development times by 50-90% with low code compared to building applications from scratch.
Suppose you have an idea or a concept about improving certain areas of your internal workflows. With low code, you can put together an MVP to build a proof of concept and iterate on top of it, without actually depending on your IT team to help you to do so. Additionally, it eliminates underlying complexities and tediousness in developing and deploying business-grade apps enabling teams to work faster and more efficiently boosting business productivity.
Greater integration capabilities
Every application relies on data to perform efficiently. Sometimes, due to immense scaling requirements, a large variety of data formats, different types of endpoints, and significant technical innovations, data integrations become increasingly complex. This is where low code can help immensely.
Most low code platforms provide direct integrations with major vendors enabling IT to turn APIs, web services, and command lines into reusable building blocks. This promotes inter-departmental collaboration, customer communication, and business efficiency. Users can integrate and deploy new tools and technologies with just a few clicks and keep IT architecture clean and within standards.
Automation of crucial business processes
Manual and repetitive business processes impact employee productivity, customer experience, and revenue. Using low code to automate processes can result in reduced data entry errors, minimized labor costs, end-to-end visibility into core processes, improved agility, enhanced business elasticity and operational agility, and much more.
Businesses with the right automation process are more agile, responsive, and competitive. You can leverage low code to automate crucial customer-facing processes like sending acknowledgment emails, responding to customer requests, etc., and improve departmental processes through automation.
Rapid Iterations
Businesses have continuously evolving needs. To meet new market and customer demands, it is crucial for businesses to update and upgrade as and when the need arises. Low code platforms allow developers to quickly iterate and edit without harming the existing data.
One of the greatest features of a low code enterprise app is the ability to test immediately following a build. This ability allows end users to provide early feedback so that developers can quickly catch errors, fix them, retest, and iterate accordingly. low code reduces traditional hand-coding in app and software development leading to accelerated delivery of mission-critical enterprise solutions. 
Factors to Consider Before Choosing a Low Code Platform for Enterprise App Development
Most of the low code platforms offer similar features and functionalities. But the quality, utility, and efficiency will vary across platforms. Users can compare these platforms with a low code evaluation tools like DronaHQ to pick the most suitable one. 
Here are some important factors to consider when selecting a platform for enterprise app development.
Visual interface
The visual interface of the tool is the primary component you interact with while assembling your application. So it is important that the platform you are working with has an interface that is intuitive, easy to use and satisfies the developer's expectations. The best UI designs can be picked up quickly by the people using it A good UI will have concise labels or are visually representative enough to guide the user's intuition so that they are able to craft the application at speed without any complexities.
Integration capabilities
The collaboration or the integration capabilities of a platform can determine how efficient a platform can be. The platform should provide effortless pulling and pushing of data from different systems and services that touch the application throughout its lifecycle. Make sure to run a thorough background check on the platform's ability to integrate with third-party apps, APIs or existing backend systems or whether the tools themselves can integrate with continuous delivery infrastructure and other key systems.
Security
Business applications heavily utilize vital customer and company data. These data often contain personal information that can be very sensitive and should be protected at all costs. The best low code platforms rely on effective, built-in security measures. 
Other key security features include reliable password policies, role base permissions, access control, multiple factor authentication, HTTPS encryption, advanced threat detection, IP login restrictions, secure data centers, reliable third-party certifications like ISO 27001, backup and recovery options to ensure your data is in a fully protected environment.
It should offer self-hosted to deploy the complete builder and apps within the network.
Scalability
As we previously discussed, businesses need to evolve with changing technology and market requirements. A good low code tool should be capable of scaling along with business and updating as per your need and requirements. 
An ideal tool should support massive data streams, including the internet of things (IoT) data that will help your business grow. These tools should offer the right amount of flexibility so that the app scale effortlessly without harming the existing practices and processes.
Support for disruptive innovations
New innovations can disrupt the existing market. An efficient low code tool should be able to support these disruptive innovations to ensure your businesses don't get left behind. 
Some features you should consider are predictive intelligence, continuous DevOps, at-rest encryption key management, enhanced API management, and more to ensure a smooth flow of work.
Reusability and prebuilt templates
The attraction point of a low code platform lies in its ability to reuse components so that you don't have to start building from scratch. Pre-built and ready-to-use templates enable faster implementation and time to market. As a decision maker, you have to properly research and analyze if these platforms provide enjoyable user experiences, reliable operating capabilities that can contribute to increasing developer productivity at scale.
Free trial
This is not a necessity, but it makes the process of choosing a tool much easier. With a free trial at hand, you can try and see how the platform works with your enterprise without making an outright purchase. You get time to test out the UI, the templates, and whether the platform actually delivers on its promises, without having to shell out of your pockets. Seems like a fair trial, isn't it?
Low Code Use Cases in an Enterprise
A low code platform augments the capabilities of a business enabling them to reach their goals faster. Let's have a look at how enterprises can low code platforms to extend their potential in different ways-
Web-based portals
These portals can be vendor, customer, or employee-facing that mainly focus on delivering self-service experiences such as submitting claims, paying bills, scheduling appointments, generating quotes and so on. Users have utilized low code to quickly build portals and tailor functionality to cater to specific experiences for internal and external users without having to use manual coding extensively.
Line-of-business systems
Businesses rely on different LOB systems to carry out their tasks. For example, an insurance business may use a portal for viewing and updating customer policies or a marketing team can use a comprehensive event management system to manage all aspects of an event including registration, engagement, integrations, reporting, and more. Enterprises have leveraged low code to build and add adaptive and scalable applications, and even migrate them to single to multi-cloud deployments.
IoT-enabled apps
Businesses can utilize low code to build apps and functions that integrate IoT endpoints and collect data, send IoT data through back-end computing infrastructures, and provide resulting data requests to internal or external users. With low code, you can build rich customer experiences on top of connected devices. Users have built IoT-enabled apps such as equipment trackers, and service issue alerts with low code.
Mobile apps
Businesses have built a wide range of mobile apps that are fast, responsive and interactive using low code. The ready components, connectors, security elements offered by a low code platform makes it a seamless process. For example, the admin team of an enterprise can use a mobile app for workforce management like keeping track of attendance and records, meetings , employee details and so on.
Microservice applications 
A low code microservice platform integrates the excellent functionality of microservices software architecture with the benefits of low code. Users can create a highly scalable application with a series of independent components that communicate through APIs across a network. All these components can be developed, deployed and maintained independently enabling faster development and easier updates.
How DronaHQ Provides Industry-Leading Enterprise App Development
DronaHQ is a low code platform that helps businesses build true enterprise apps, internal tools, digital tools, and operational apps on top of any data source or APIs. Business users and professional developers can build super fast and scalable apps by following a few key app development principles. Here is our DronaHQ can help you build secure and powerful enterprise apps at blazing speed-
100+ rich and flexible components
DronaHQ offers an Intuitive and user-friendly UI builder to drag and drop UI controls onto a canvas, resize them, adjust positioning, personalize properties, and more to design pixel-perfect frontend designs.
Frontend logic configuration
Users can simply drag and drop the action blocks to validate screens, fire queries into databases, call APIs, generate PDFs, send emails, show toasts, navigate screens, refresh data, and other 100+ actions on events like screen open and button click, among others.
JavaScript customization
Write JavaScript anywhere to extend your apps' functionality, manipulate and transform data, and extend UI components.
Permissions and audit logs
DronaHQ offers multiple layers of permissions for admins, makers, and end users, along with audit logs to keep tabs on user activities.
Publish anywhere and anywhere
Publish, manage, update, rollback, invite, embed with device, resolution, and access specific settings, all from a single place.
Integration capabilities
Connect to Databases, APIs, and third-party apps, or bring your CSVs into our built-in DB – Sheets.  Stay relaxed and secure as your data never leaves your servers and constantly binds all your data sources whenever your app runs.
Enterprise-grade security
DronaHQ is ISO 271001 and SOC-11 certified, including GDPR compliant and battle-tested across large organizations to secure enterprise data.
Sign up now and get a 14-day free trial!
Copyright © Deltecs Infotech Pvt Ltd. All Rights Reserved