Visualise your data with custom dashboard
Easily bring data from different sources into one and get a clean UI. Extract your metrics in real-time, feed them into pre-built chart components for visualisation and monitor key information with dashboards.
Fastest way to build reporting dashboards
Dashboard Builder, anyone can pull the metrics they need, visualise KPIs in a variety of ways, and build meaningful dashboards–no code or design skills necessary. Cloud hosted dashboards.

Exhaustive and flexible charts
Chart controls with very flexible JSON layout editor. Build basic charts, statistical charts, financial charts, scientific charts, maps and more.

Share reporting dashboard
Get a public link for your reporting dashboard, that can to be shared and accessed by other users. Create a PDF report and schedule it with automations.
Visually enhanced data display with dashboards using DronaHQ

Building dashboards with DronaHQ allows even non-technical users to create interactive, real-time visualizations in minutes. DronaHQ customers save hundreds of hours with pre-made templates, integrations, and visuals like charts, graphs and other components to design a clean dashboard UI.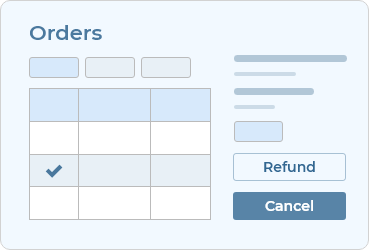 Customer Order Dashboard
A customer dashboard that lets you see orders and products in one view. Display customer and orders data from API or data source, add search, add details and analytics.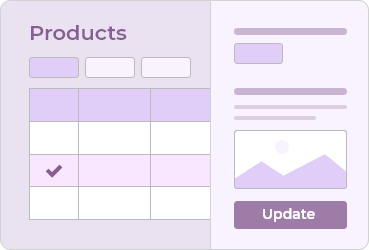 Inventory Dashboard
One tool to stay organised and see what's in-stock, add new SKUs, track the status of orders, and place new orders, discount approval tool. Connect to your database and explore and update records.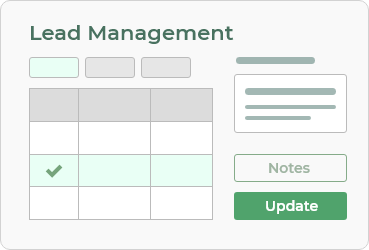 Salesforce Dashboard
Manage inbound Salesforce leads from a single view. Create a scalable tool to capture and automatically enrich lead details, note taking and emailing in one place.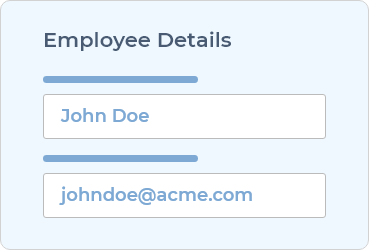 Employee Dashboard
An Onboarding system in place that allows you to let your new hires complete the mundane tasks when joining the company. You can see features to add automated steps like completing documentation.
Build all-in-one custom dashboard in minutes.
Track performance from multiple sources in one dashboard. A dashboard to manage the day to day – looking up a sales orders, lead's contact details, marking an order as refunded, resetting a password.

Connect to datasources
Quickly pull the data you need into your table or front-end. Explore our growing library of native integrations to PostgreSQL, MySQL, MongoDB, SAP HANA, Oracle, Amazon Redshift.

Drag and Drop UI Components
Pre-built core elements like tables, search, buttons, and forms. DronaHQ gives you these components out of the box with flexibility around triggers, styles, filters.

Event based Actions
On click of a filter button, row click, value change, value input and for a lot more such events, DronaHQ provides a visual flowchart based interface to build actionflows.

Transform your data
You can transform your data by writing JS code at the API or Database response. Alternatively you can also write custom formula to get the desired transformed output.
Live Designing - Sales & Inventory Dashboard
Explore a live database GUI design demo: How to build a customized Sales and Inventory Dashboard in less than 30 mins using DronaHQ.
Create interactive, real-time visualisations in minutes
Take a 14-day Free Trial today. Create an account instantly, connect your data sources and build apps. Better Tableau alternative. Use drag-and-drop builder with pre-built UI controls like Tablegrid, detail views, buttons, text inputs and more.
Book a demo
Schedule a 1:1 session with an expert from our team.
Unlimited apps in all plan
User based plans, transparent pricing with no hidden fees.