Low Code / No Code Trend: A Key Trend for 2022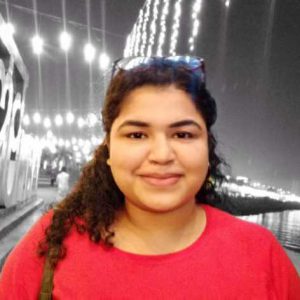 At the crux of digital transformation is software and as companies embrace the inherent changes in the way their stakeholders interact with software in addition to a sharp increase in demand for the same, the speed at which new software and capabilities are introduced has accelerated at an incredible pace and hence constituting to the rise of the low code no code trends.
Today, anyone with some basic tech skills can create a website, an app, or an internal tool utilizing incredibly powerful tech tools called no code and low code tools.
Ten years ago, the majority of online web and application designs were dependent on developers, who had to work around the clock to make their code function.
It is not surprising that the low code market is anticipated to increase at a compound annual growth rate of 31.6% from 2018 to 2028, reaching $94.75 billion.
The year has been nothing less than a rollercoaster ride for low code technology. A roller coaster going all the way up. 
Major technology companies have already entered into the low code trends –

Google (AppSheet)

,

Amazon (Honeycode)

, SAP, Salesforce

Low Code/No Code vendors have raised $2.3B till the year 2022

The total market for low code development platforms is

expected to hit as high as $45.5 billion

by 2025 from $22 billion expected by this year's end.
Low code development trends
What is enabling low code or no code platforms? Why is everyone turning to it? Think of abstraction as Lego blocks that are connected to make an object versus fabricating 
Analysts suggest that it has to do with a concept called 'abstraction'. Think of everything from scratch. 
Although low code has been around for many years in many forms, the rapid low code no code trend can also be attributed to the easy accessibility of the technology that allows non-specialist business folks to implement IoT and Big Data Analytics in their business operations through low code development.
In 2023, low code will be finding acceptance in large enterprises and SMEs alike for day-to-day to innovative process automation use-cases:
 

Speed up

customer support ticket resolution time 

Create

Sales enablement tools for CPG sales reps 

Create a custom frontend to give the sales team

access to update the internal CRM

field (Pipedrive, Salesforce, and the like)

Creating custom

HR tools

for remote employee onboarding, timesheets, task planning

Moving

legacy systems

to the cloud quickly and swiftly without extensive coding 

Inspection and Quality

Checklist and reporting

Internal tools

for custom business processes and automation

Channel Partners

adopting low code to accelerate client software development
Low code's unique ability to empower business users to innovate and validate their ideas by building apps (MVPs) within weeks instead of months,  has been a big contributor to the sharply rising adoption rates contributing to the low code no code trend. Over the years low code vendors have refined their offerings so much that a customer can securely build custom apps to support critical business functions and deploy across the globe. 
The graph below represents the rise in interest which the people have shown in the term "Low code" in the past 5 years.
In the above image, the y axis represents the popularity of the low code trend out of 100.
Businesses have been able to adapt to and compete in a post-pandemic commercial environment thanks to low code/no code technology.
Due to the accessibility and cost-effectiveness of low code/no code apps, many businesses who previously opposed digitization are now using them to address business demands.
Microsoft's low code/no code Power Platform is already used by 97 percent of Fortune 500 organizations, with Power Apps being used by 92 percent of them. Forrester estimates that businesses using the Microsoft Power Platform's low-code/no-code solutions see an ROI of 188% in less than six months or a net present value of $6.1 million.
Why do organizations need low code?
What compels any of us to use anything is surely the benefits it brings to us. Similarly, businesses need low code because of the benefits like:
Using low code, business becomes more agile by means of iterative development, and incremental delivery of capabilities and solutions.

Low code does not require any IT infrastructure to create an app, even a business analyst who understands the requirements can create solutions.

Low code development is 10X faster than the traditional approach to building enterprise applications.

Scalability and flexibility to add more resources when required.

Low code platform offers the best in class enterprise-grade security to secure enterprise data.

Many low code platforms provide ready connectors to integrate databases and other third-party applications

Many low code platforms provide provision to host the app on-premise or on private clouds.
Low code aids in relieving the burden of the engineering teams so they get to direct their focus towards the core product/service.
Low code is able to give organizations a fresh perspective on delivering custom solutions in order to maintain day-to-day collaboration. The coronavirus pandemic amplified the utilization of low code solutions causing a surge in low code development which led to low code trends becoming more widespread, as more companies took to tightening their belts and searching for new ways to interact with their customers and teams. 
By empowering business users to integrate with their commonly used tools – Salesforce, Oracle, SAP, and the likes, low code is helping customers modernize a lot of manual and administrative tasks that were still dependent on hard-to-modify legacy systems. 
The time it takes to build customized automation tools for business without code made CIOs' jobs easier by churning out tools faster and with more precision. Large government bodies, large ITeS firms, and restaurants – low code technology successfully enabled customers from various domains to reimagine the way enterprise software is created contributing to the rapid growth of the low code no code trend.
You might like to DronaHQ for free to experience the low code leisure!
Low code No code trends 
1. Less dependence on the IT division
An employee who develops application functionality for their own use or the use of others using tools that are not explicitly prohibited by IT or business divisions is known as a citizen developer. Rather than a title or specific position, a citizen developer is a persona. They report to a department or business unit other than IT. These users modify or construct new business apps without the assistance of IT.
As they search for new tools to create more swiftly and complete tasks more quickly, developers are increasingly adopting low code and no code solutions. Low code platforms let developers leverage pre-existing code components to hasten app development while still requiring coding expertise.
Because of the enormous rise of the low code/ no code trends, Software development utilizing citizen developers seems more feasible than ever. The development of about 60% of all apps takes place outside of the IT division.
In the highly complex field of machine learning, no code and low code development trends have led to solutions that have become more popular. The launch of Amazon SageMaker Canvas, a new visual, no code capability that enables business analysts to create ML models and produce precise forecasts without needing to write code or possess ML knowledge, was announced by Amazon.
2. Low code development with APIs
Another significant low code no code development trend of the present day that is expanding in tandem with the low code technology sector is the use of APIs. Today, there are more than 24,000 publicly accessible APIs. The tens of thousands of private APIs that businesses employ to link their IT systems are not included in this estimate.
Simply put, one of the key technologies used today in app development is APIs. Low code platforms rely on APIs, as a result, to enable businesses to easily develop and integrate robust, feature-rich apps with their current systems. It is reasonable to assume that future low code trends and solutions will make even more use of API management and orchestration tools.
3. More features and functions for workflow automation
For a number of years now, automating company activities with new technology has been popular. With the growth in the low code trends, organizations are already implementing new technologies with the help of low code solutions. Low code has evident benefits, and it will play a bigger part in completing workflow automation projects in the future.
Businesses are finding it difficult to implement automation due to a lack of skilled developers and funding. Nevertheless, seeing the consistent growth in the low code trends, they get motivated to automate. Additionally, they are inspired by the expanding technological capabilities of workflow automation solutions and the advantages that their rivals claim from utilizing them. They use low code technologies to increase technology accessibility while they attempt to upgrade their systems.
4. High levels of user customization
The requirements for an app's or solution's user experience have changed significantly along with the low code no code trends during the past ten years. Low code platforms already come with templates, layouts, and styles to solve this. These tools enable businesses to create user-friendly products fast. Low code will offer even more customization choices in the future as these low code/ no code trends develop further. Based on pre-made templates and components, these alternatives will provide organizations the ability to design very distinctive user experiences.
2022 will be the year of low code
We are at a stage where the growth of an organization can be greatly determined by its ability to exploit technology to its highest potential. With the prevalence of low code tools and a tech-savvy workforce, companies can no longer shy away from citizen development. Low code trends are set to be a major tech trend in 2022. 
Software review website G2 writes, "The convergence of no code and low code platforms with BPM software is already apparent—at the time of writing, 5 of the top 10 BPM products on G2 are also categorized as either no code or low code development platforms."
By 2023, market demand for app development has grown at least five times faster than IT capacity to deliver it, and some credit has to be given to the low code trends which have been established. (Gartner)
Microsoft expects 500 million new apps to be built in the next five years, with 450 million made using a low code tool. 
Companies can accelerate the implementation of megatrends of IoT, edge computing, hybrid-cloud, and security using low code technology as it offers the right infrastructure and scalability that most companies going through a digital transformation due to market pressure require. Low code trends have reached the mainstream milestone and it is about time you get on this wave.
For more information on low code trends please visit this.
Copyright © Deltecs Infotech Pvt Ltd. All Rights Reserved