No code/Low code market and statistics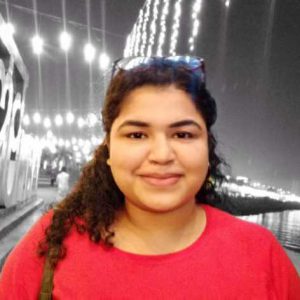 Microsoft Power Platform, No Code/Low Code platform, has $2 billion in annual revenue, more than 7 million monthly active users, and a growth rate of more than 70%. Many people can now design solutions with no or little technical skills thanks to no code/low code tools which has further led to the rise of the no code low code market. 84% of businesses are now using no code/low code methods because they can free up IT resources, accelerate time to market, and involve the company in the creation of digital assets. Read more here
These tools benefit firms in various ways, including cost reduction and expansion as these tools, help developers create a frontend for custom internal apps at a drastic speed. This is made possible by using a drag-drop interface and ready-to-use components, pre-baked capabilities like security user management integrations, etc which is where the no code/low code solutions come into the picture.
It is understandable why there is such a huge market growth observed when you take into account all the rapidly expanding enterprises that want to scale more effectively and cut expenses.
You can gain a deeper insight into industry trends as well as no code/low code trends and adoption by using the no code/low code statistics we have compiled.
Now let's take a closer look at this expanding market!
Factors Driving The Growth Of Low Code Development Platform Market Size –
No code/low code Market Statistics
Low Code Development Platform Market Expected to Garner 73,820.4 Million by 2027
The no code/low code development platform market is projected to generate $187 billion in sales by 2030. By 2024, it will represent more than 65% of all application development activities.

75% of organizations are expected to use a combination of low code/no code and conventional innovation.

The size of the global low code/no code market was estimated at USD 11.45 billion in 2019; it is anticipated to expand at a CAGR of 22.7 percent from 2020 to 2027. In 2022, until now, the global low code/no code market has reached $14 billion and is expected to reach the $22 billion mark by the end of 2022.
No code/low code Tools Usage Statistics
Within the initial 3 months of introduction to the platform, over 72% of users can use the tools to create apps

In 2024, no code/low code platforms are anticipated to handle more than 65% of app development.

Based on data gathered from customer reviews for all low code/no code development platforms markets, "ease of use" is the most frequently used (20%) favorable word people use when characterizing no code/low code development platforms. 

84% of businesses are now using no code/low code methods because they can free up IT resources, accelerate time to market, and involve the company in the creation of digital assets.

Before using no code/low code platforms, 24% of users had no experience. Most of the 40% of those users have backgrounds in business.

The percentage of people who can code is just 0.5% worldwide.

No code/Low code technologies, according to 85% of individuals, make their life better.

No code/Low code tools enjoy the trust of 84% of users.

96% of those who don't utilize any no code/low code technologies say they would be open to doing so in the future.

71% of organizations that leverage citizen development has sped up application development by at least 50% and 29% of companies have seen a 2X or more jump in delivery time. 90% of developers who use a

low code platform

have less than five app requests per month in the backlog.
Get in-depth information here, here, here , and here
Seeing these fantastic figures, click here to try our easy-to-use and time-saving software.
No code/low code Business Statistics
No code/Low code solutions that use little or no coding could cut the time it takes to design an app by 90%.

In the US, there are over 500,000 unfilled positions in the field of computer science, which is expected to develop at a rate twice as fast as other career sectors.

Concerns about no code/

low code security

are voiced by 25% of firms when it comes to low code/no code applications.

For complicated business logic in the future, 30% of firms prefer employing custom low code/no code solutions.
The Growth Of Low Code Development Platform Market
IT operations take place in dynamic settings, requiring quick customization decisions during the software development process, a problem that low code development platforms aim to solve. These platforms reduce backlogs and speed up the time to market, enabling businesses to produce value more quickly and at a lower cost. This characteristic is also anticipated to fuel the market expansion for minimal code development platforms.
The no code/low code development platforms market is anticipated to expand in tandem with the rise of digital businesses. As a result of the pace of the digital business, IT leaders are under pressure to drastically increase the speed and time to value of application delivery. The demand for custom software solutions to enable digital transformation has increased, leading to the rise of citizen developers outside of IT, which has impacted the rise of low code.
SaaS and Hyper Automation will also propel the low code market growth. All of the major software-as-a-service (SaaS) providers now provide low code development technologies. The acceptance of these manufacturers' platforms in the low code market industry, along with the popularity of SaaS, will drive growth in LCAPs and process automation tooling. Company technologists also wish to develop and put into practice their ideas for automating business applications and workflows.
Due to the rising affordability of cloud-based solutions, SMEs in the industry is projected to be the main drivers of the low code development platform market growth. Additionally, SMEs in the industry are looking to save costs because low code development platforms can make it possible for even untrained experts to create apps at a reasonable price.
No code/low code statistics: Segmentation
Segmentation of no code/low code statistics can be done based on the following factors –
Deployment analysis

Enterprise size analysis

Industry analysis
By Deployment Analysis – On-Premises vs Cloud
The no code/low code market can be categorized into cloud and on-premises on the basis of the way they are deployed. The maximum no code/low code development market share is expected to be taken over by the cloud segment as it allows organizations to observe the applications and services closely. Cloud-based low code development platforms assess the users and developers in accessing and monitoring the application along with enabling automated workflows and hence resulting in reducing the overall maintenance cost.
But in the case of companies managing large internal infrastructures like banks and financial institutions, etc basically organizations with a massive amount of sensitive information and client data prefer to have the On-Premises model.
By Enterprise Size Analysis – SMEs vs Large enterprises
The no code/low code development platform market can be categorized into small and medium enterprises(SMEs) and large enterprises based on the enterprise size.
Large-sized enterprises are expected to cover the maximum share of the no code/low code development platform market. This platform provides them seamless scalability and agility for business helping them provide custom apps quickly and easily for their customers.
eg) Mondelez International, a key brand in the FMCG sector implemented the DronaHQ low code tools for providing personalized information to the salespersons in real time which in turn resulted in higher turnover business.
By Industry Analysis –
The market can be classified into BFSI, education, IT, healthcare, telecommunication, media and entertainment, etc.
IT and telecommunication are the 2 segments expected to show enormous growth compound annually. According to the SAP insights estimation, IT developers have collaborated on 60% of low code development platform projects. 
Summing up 
Can low code platforms help deliver critical business projects to accelerate digital transformation? The evidence says yes. 
Findings suggest that even the firms with the lowest tolerance for downtime and data loss and the most vital requirements for continuous auditing and independent security certification are the most likely to use low code to run top applications.
Their endorsement is proof that cutting-edge enterprise-ready low code solutions are already present in the market and that is compelling. 
For more information, you can visit here and here.
Simultaneously do not forget to request a demo on DronaHQ right now!
Copyright © Deltecs Infotech Pvt Ltd. All Rights Reserved