Google, No-Code and Citizen Development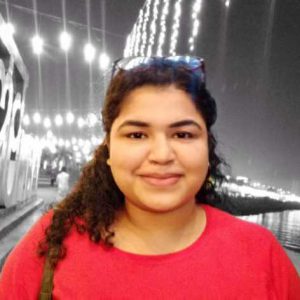 No-Code tech at the forefront with Google's latest acquisition, after killing off its low-code platform Appmaker and acquiring No-code platform AppSheet
Forrester defines low-code platforms as those which provide "declarative development tools and techniques" to build software, often relying on visual tools that let users drag and drop their way to crafting business applications. The term "no-code" — which AppSheet leans on — is "an aspiration," according to John Rymer, VP & principal analyst at Forrester research.
Google's acquisition of Appsheet goes on to show that no-code is not "an aspiration" any longer. It is real, it is happening, non-techies are building simple to complex apps with ease. Each one of the Big Five in Tech has invested and been building solutions around no-code development — Microsoft with its PowerApps, Google with AppMaker and now AppSheet, Apple with its SwiftUI (drag & drop app maker of Apple devices), and even Amazon (read this) and Facebook (React Native) with their modeling tools.
"Citizen development has emerged as the strategic way for modern organisations to invest, innovate and compete," said AppSheet CEO Praveen Seshadri.
Facts, however, still remain that the big five investing in no code/low code technologies are partly to draw in more customers to their respective ecosystems. ( like PowerApps make more sense if you have Office 365, SwiftUI restricts to iOS app development, and so on) But what about the rest of ecosystems that do not fall under their umbrellas.
The reason we are seeing this shift now is that No-code tools are dramatically reducing the barriers to creation, especially for the non-techies who have little to no understanding of coding stuff. Citizen developers, whose impact on the tech ecosystem was understated up till now will see a new wave of accessible tech to reinvent solution development. Citizen development has always had a grey cloud lurking over it when it comes to reliability of the outcome. Here is an amazing analogy, of professional photographers vs high-end camera phones used by hobbyist, shared by a non-tech founder, Sahil Lavingia and Ben Tossell from Makerpad.
What conventionally required professional developers, sometimes working for months at length to accomplish… no code is reducing the time and the expertise needed to transform ideas into solutions that people can experience. The Coders are here to stay, there will always be the need to code and innovate avenues for both the tech and non-tech to thrive upon, but no-code market is surely set to see some major changes moving forward.
For an Enterprise setup, Forrester predicts that the proportion will be 1 in 3 business users enable to build apps outside of CIO or IT departments.
So far many have criticised 'no-code' tools, called them 'tradeoffs'. Many have doubted about what happens if you hit the ceiling of No Code Platform. But even the organisations who have engineering teams and resources to build anything are now opting for no-code tools because it offers the fastest time-to-market and is a lot easier to maintain.
At DronaHQ we are excited more than ever to see how to maker community is about to shoot up with so many tools and tech readily available to monetize on innovative ideas, with solutions getting built without any coding with no-code development platforms getting the centre-stage contrary to low code [players like Outsystems, Mendix, Appian] development which is 5x slower than no code.
With an exhaustive set of offerings not limited to the front-end, but also for the backend, DronaHQ, is at a beautiful junction with the implementation of no-code in major enterprises including, but not limiting to, large Banks, Financial Institutes, global CPGs, Government projects, and ITes giants.
For a no-code approach to backend, it offers workflow, newly-launched automation, API integration, ready templates and one-click publish across multiple platforms, with enterprise-grade security features — SOC Type 2, ISO OAuth & AD connect, role-based access controls, remote-wipe, version management, easy deployments, logs, data level permissions and offline access.
The No-code fever is sure to hit a new high following google's acquisition of the no-code platform, with faith being restored in citizen development and a great potential to reimagine business transformation with innovative applications.
---
Originally published here on February 4, 2020.
Copyright © Deltecs Infotech Pvt Ltd. All Rights Reserved