What you should know about AWS Honeycode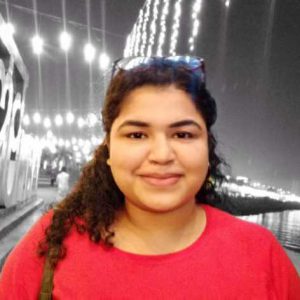 The word is out, Amazon has joined the no-code movement after announcing the beta launch of Amazon Honeycode, their no-code app development platform.
The platform is aimed at business users to build their own mobile and web applications without any programming. This platform is backed by AWS database and a drag-and-drop interface builder.
With this, Amazon Honeycode will allow customers to "solve the static nature of spreadsheets" and bypass the developers to build custom spreadsheet-powered applications for processes like inventory management, survey management, purchase orders, Timeoff reporting, to-do lists. Like any other low-code or no-code tools, Honeycode offers a bunch of ready templates so that users with virtually no coding experience can get started building simple apps on their platform.
Users can add spreadsheet-like formulas to manipulate data and can also set up simple workflows for notifications, reminders and approvals within the platform.
Amazon Honeycode currently is available in AWS' U.S. West (Oregon) cloud region only. Users can build applications with up to 20 users for free and pay for additional users and storage as the application expands.
A very exciting thing to happen for enterprise focussed No Code players!
"This will be the 1st large No Code player to take the No Code story to the large enterprises at a huge scale. This in itself is a very exciting thing to happen for enterprise focussed No Code players like DronaHQ. We are long on the idea of making business apps with zero code and we have been doing it successfully with large customers. AWS adds a stronger voice to tell the C-levels in a large enterprise that No Code makes a lot of sense to their business to make apps 10x faster than Low Code and in true sense solves the problem of backlog due to lack of developers," writes DronaHQ Co-founder Jinen Dedhia.
This is big for the no-code industry. Low Code and No Code, often used interchangeably, have stark differences between their target audience and communication strategies. "If you look at Salesforce Lightning or Microsoft PowerApps, these platforms qualify highly as no-code tools, yet they position themselves as low-code platforms to appeal to the larger enterprise or mid-market customers, while no-code players chase the departmental use cases or the SMEs. With Amazon stepping in as a no-code platform for the enterprise business users, we can expect a shift in adoption from the enterprise customers."
1. Hosted exclusively on AWS
Amazon Honeycode currently is available only in AWS' U.S. West (Oregon) cloud region. While AWS says that would be expanded to additional regions soon, for now, the apps built on Honeycomb will run exclusively on the AWS servers.
This, however, can be a barrier to entry for consumers and markets who run on Microsoft Azure, Google Cloud, Alibaba Cloud, Oracle, IBM (or even Private Virtual Clouds). 
This may not be a critical drawback for indie developers or small business but large enterprises will not be able to adopt Honeycode as readily due to compliance requirements. 
2. Spreadsheet as a data source 
Honeycode lets you import a CSV or start a spreadsheet from scratch, but that's about it. You cannot connect it to an external data source (for example, a SQL database or an Airtable) though it may still be on the company's roadmap. 
With other leading no-code platforms, like DronaHQ, customers get to use an external database of choice (by using integrations or ready connectors), start from scratch on Sheets, or Import a CSV. So, if your organization already has a backend database, just build apps with an enterprise no-code platform on top of that to get the desired amount of flexibility /automation.
3. The APN and Amazon Honeycode
AWS partner network can use Honeycode to improve internal processes and achieve productivity goals, said Meera Vaidyanathan, AWS' director of product management for Amazon Honeycode. They can build apps for their customers that they might not have had time to develop with code.
Research Vice President at Gartner, Jason Wong, however, feels differently about the platform. Wong says that "Amazon Honeycode is aimed squarely at citizen developers – non-professional developers – who are end-users inside enterprises. It's unlikely that partners would use Amazon Honeycode themselves due to the "limited functionality of the tool."
4. Not for the complex business needs
Honeycode, targetted towards the 'business', will make simple administrative app development easy and the users will find it meeting their expectations as well. This is fine for a large number of companies who need something simple, that looks decent, works reliably, and doesn't burn a hole in their budgets. But that is only because these 'business' users aren't always the end-users and so a lot of the complexities and ground-level functionalities of the application can be missed out. 
When the applications get more complex, like building an ERP tool with order placement, billing, invoicing, delivery tracking bolted in an app, users will be better off with a tool like we offer that is built to handle complex use cases on top of the simple ones.
5. Limited third-party integrations
Honeycode APIs allows for external applications to interact with the apps built with Honeycode. So you can push information or trigger an event in the Honeycode app from an external app, but you cannot trigger events in a third party application, say update Lead information in a CRM tool, or send employee attendance/project updates to your HR or payroll systems. (Also the reason why you cannot use external data sources).
DronaHQ lets you register APIs to push or pull data or trigger third-party events. So if a field employee punches attendance, or submits a timesheet, you can update your HR systems/database, inform the manager over Slack or Email. You get more room to experiment and bring disconnected enterprise apps together. To top that, you get over 50+ ready to use API connectors to integrate with popularly used applications like Trello, Slack, Salesforce, SendGrid and more.
AWS Honeycode has certain elements in common with DronaHQ as well as all the other no-code low-code players in the market, but sooner than later you'll notice these fundamental differences.
| | DronaHQ | Honeycode |
| --- | --- | --- |
| Fully No-Code | Yes | Yes |
| Ease of Use | Yes | Yes |
| Automation* | Yes | Yes |
| Built-in Functions | Yes | Yes |
| Spreadsheet Wizard  | Yes | Yes |
| Workflows | Yes | No |
| REST Integrations | Yes | No |
| UI Designer | Yes | No |
| Webhooks | Yes | No |
| Marketplace | Yes | No |
| DB Connectors | Yes | No |
| Custom Functions | Yes | No |
| Enhanced Sheets** | Yes | No |
| Rule Engine | Yes | No |
*Time and Data-based
**with Geolocation, Rich Text, JSON
Gartner estimated last year that low-code and no-code approaches will represent more than 65% of application development inside companies by 2024. Earlier projections by Forrester predicted that the market would grow 50% a year to more than $21 billion by 2024.
The enterprise no-code space has just begun to get exciting with AWS finally entering this market, after years of speculations. All three major cloud vendors (Microsoft PowerApps, Google's AppSheet) have now committed to helping software developers of every standard.  
"Low/No Code (LCNC) is a promising segment and growing way faster than every other category. This space has just begun to get super exciting as big tech tries to see this as a blue ocean," says Jinen Dedhia, DronaHQ Co-founder.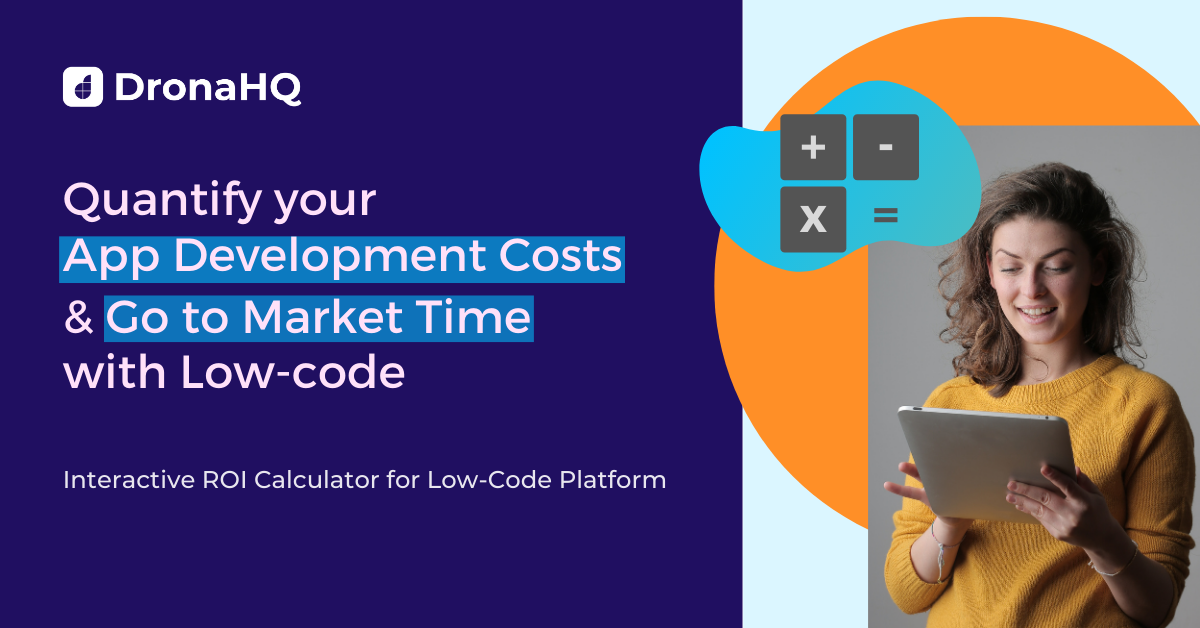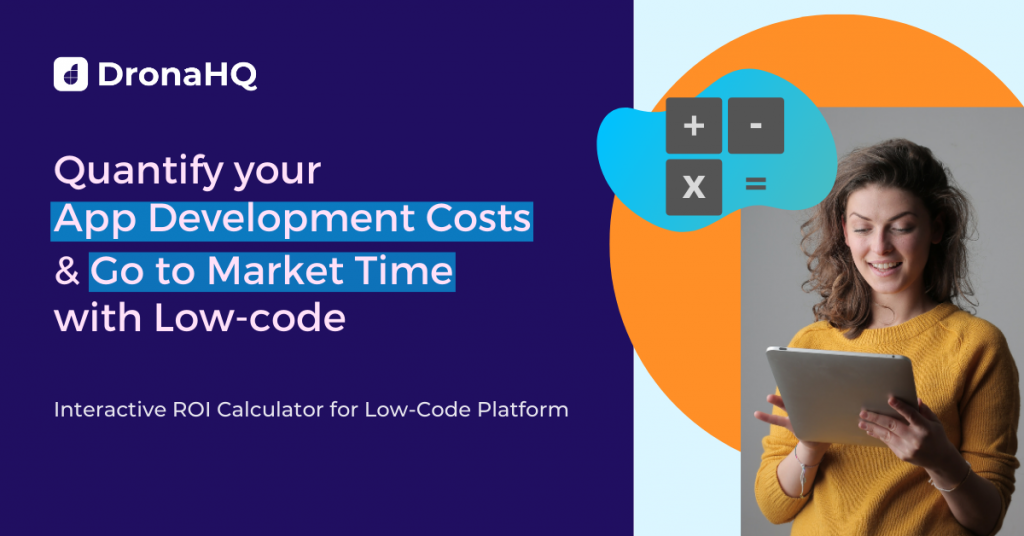 Copyright © Deltecs Infotech Pvt Ltd. All Rights Reserved