Best Low code Development Platforms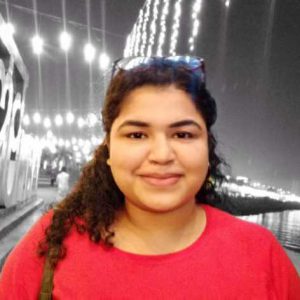 Low code development platforms are popular among app developers for simplifying their experience of app development. Business enterprises are keen on adapting low code solutions to develop software without involving complex technical functions that appeal to both tech experts and citizen developers. Gartner assumes that by 2025, 70% of new applications will be developed using low code or no-code by enterprises, which was less than 25% in 2020. 
With so many blinding options available in the market, it is important that you pick only the one best compatible with your needs. That is why we have come up with a comprehensive list of top low code development platforms along with some important tips to guide you in the best way.
What is low code development?
Low code development is an approach to app development to help users create web and mobile applications using a visual or a graphical interface. It allows its users to drag and drop UI widgets on the screen and add custom code for added flexibility. This approach  accelerates the process of app development as the platform vendor takes care of boilerplate code.
Low code platforms support professional developers by simplifying their job which requires the use of only a few custom code. It further empowers the internal team of an enterprise to convert  their vision and ideas into a fully functional application without outsourcing any tech support.
Low code development features reusability and modification of code for future use, ability to adapt to changes as per business demands, business process maps, attractive and highly responsive visual components, and more. 
What are low code platforms?
A low code platform is a software development platform that allows developers to build applications and processes with minimal coding. It offers pre-built components like UI controls, data connectors, event handlers to support your application development process eliminating technical complexities. 
Low code platforms are on the rise and popular among business enterprises for their ability to reduce strain on IT resources while enabling the internal team to visualize and develop their ideas into an application. With pre-built UI templates, attractive visual components, code-reusability, and highly responsive functions, low code platforms are a suitable choice for many developers.
Benefits of low code platform
Low code development platforms benefit their users with multiple advantages. Some of them are mentioned below.
Agility
Top low code platforms are popular among developers for their agile nature. It allows its users to update and modify processes even after deployment easily.  To keep up with the important market trend and influences, developers continuously want to update and include new features in their applications. This helps them to fit into the horizon of customer expectations and market demands. For example, you can add integrations via cloud network, deliver applications across multiple platforms.
Expedited app development
Thanks to the minimum coding requirements, technical experts and enthusiasts can speed up their application development process. With the use of a user-friendly UI, drop and drag feature, easy collaborations, and many other enabling features, low code development platforms help developers rapidly deliver the tools and application.
Here is how they can accelerate the process of app delivery-
With prebuilt templates for multiple business functions, drag and drop features, logic, and data models supporting the rapid development of applications.

With a one-click application automatically tracking all changes and handling database scripts, many time-consuming processes are eliminated.

Easy implementation of APIs and connectors that facilitate easy integration with third-party applications.
Reduced operational costs
With the help of low code development platforms, companies can eliminate the extra costs of outsourcing technical support from IT service providers. Reaching out for technical help from IT departments can be expensive. Professional developers will charge more if they have to work on both core IT projects and internal applications. 
Since low code platforms offer an uncomplicated experience of app development, the internal team of the enterprise can work on developing business tools with the help of easy-to-use features, while the tech experts work on complex projects. This can help in the reduction of operational costs to a large extent.
Strong security features
Minimizing the technical complexities does not mean reducing security features. Top low code platforms have equally strong security features like that of a complex and traditional application. It shields its users from threats by offering utilities like admin tools, threat detection, access control, and more.
Banning shadow IT
The unsanctioned use of application and technology by the employees of a company is known as shadow IT.  Shadow IT is a threat to organizations as there is risk around the safety of your important data and information.
The best low code development platforms help companies reduce the risk associated with shadow IT. By enabling your internal team to visualize and develop applications, you can have more control over IT and data governance. This can reduce data security risks, better governance, operational transparency, and many other improvements.
Developing diverse tools
Low code platforms allow users to develop a diverse range of tools and applications. From simple data collection forms and admin panels to a complex lead management system and SaaS management tools, top low code platforms enable their users to work effectively without requiring much technical expertise.
Top low code platforms
We have compiled a comprehensive list of the top low code platforms. These platforms are some of the best in the industries that offer an excellent application development experience with competitive pricing.
DronaHQ
DronaHQ is a low code platform that allows users to rapidly build a diverse range of applications using minimal coding and technical expertise. These tools are visually appealing and fully optimized for users. The applications are highly responsive and compatible with mobile and tablet devices that can be built by both tech experts and citizen developers in a secure cloud environment.
Pros
Effortless third-party API integrations

Responsive app development. Web+ Mobile 

Multiple templates and layouts are available.

Flexibility to add custom code and

create custom UI components

Enterprise ready: security and user access permissions management, ISO 27001 and SOC-II certifications.

Enables users to apply formulas and functions to write business logic.

User-based pricing, and $0 developer plans.

Along with internal apps, you can also create public access apps and embed them to your website
Comprehensive add-ons: PDF generator, automations, BPM workflows, built-in database
Cons
There is no option for publishing apps in the free plan.

Not an open-source platform.
Pricing
| | | | | |
| --- | --- | --- | --- | --- |
| | Developer | Starter | Business | Enterprise |
| Price per month | $0 | $100 | $500 | Custom |
Retool
Retool is a low code app builder offering users a simplified tool creation and app development experience. It allows the developers to connect with multiple data sources, read complex queries and create a fully functional application at an accelerated speed.
Pros
Diversified range of building blocks.

Intuitive UI builder.

Allows developers to create and write custom code.

Multiple documentation.

Support team to offer help and give suggestions.
Cons
UI palette is not visually enhanced for external users like B2B portals.

Not the most suitable option for the BI(Business Intelligence) dashboard.
Pricing
| | | | |
| --- | --- | --- | --- |
| | Team | Business | Enterprise |
| Price per month, per user | $10 | $50 | Custom |
Outsystems
Outsystems offers a simplified app development experience for mission-critical processes.  It offers a wide range of templates and inbuilt features to support  tech enthusiasts to develop their applications with the use of minimum coding. From order management apps, self-service apps to mobile banking applications, you can create them all with this platform.
Pros
Intuitive user interface.

Learning academy and certification program.

Seamless third-party integrations.

Good user experience

Supports event logs and audit logs.

Good tech support and community

Lifetime free plans.
Cons
Cloud-based app creation environment is not fully optimized.

Moderate ease of use.
Pricing
| | | | |
| --- | --- | --- | --- |
| | Free | Standard  | Enterprise |
| Price per month | $0 | $1500 | Custom |
Zoho Creator
Zoho Creator is a pretty powerful tool to build custom apps for business without writing a lot of code, though, it has its shortcomings. Zoho Creator is all about workflows and business process automation. It is the preferred choice of small and mid-sized companies and is one of the few low-code platforms that offers a huge array of features for business developers to digitize simple workflows.
Pros
Many ready-made apps for simple use cases
Plenty of documentation
Extensive features for sharing and protecting your data (in premium plans)
Good to use along with Zoho's other tools
Mobile and Web App solution
Easy csv exports
Easy to update apps after publishing
Cons
Not suitable for complex business apps
No workflows in the free trial or basic plan
Some users have experienced consistent issue on platform –
Slow support team as per user reviews
While the platform promises data security, customers have observed serious issues when controlling data access permissions
Overwhelming customizations
Expensive user based pricing
Pricing
| | | | |
| --- | --- | --- | --- |
| | Free | Professional | Ultimate |
| Price per month | $0 | $25 | $400 |
Airtable
Airtable is a low-code platform for application development. It lets teams build workflows that modernize their business processes. The intuitive interface allows users the ability to define how to gather and process data, and then how to display it. It can integrate into other no-code and traditional platforms.
Pros
Airtable has apps, autonations and integrations
Pricing is based on users and number of rows in table
It supports collaborative work within teams
With its root in database, the platform is optimized for project management use cases
Cons
Airtable has apps, autonations and integrations
Pricing is based on users and number of rows in table
It supports collaborative work within teams
With its root in database, the platform is optimized for project management use cases
Pricing
| | | | |
| --- | --- | --- | --- |
| | Free | Professional | Ultimate |
| Price per month | $0 | $25 | $400 |
Mendix
Mendix is one of the leading low code platforms that allows you to build apps with no coding and features real-time collaboration. It offers to automate and repeat workflow processes enabling users to speed up the application delivery.  The app development lifecycle is supported by an extensive range of features and tools.
Pros
Analytical tools are available.

Live chat and tech support.

App development services that are end to end.

Supports users to create front end for any back-end.

Offers good speed of app delivery.
Cons
Can be pricy.

Query optimization needs improvement.

Inaccessible for smaller budgets as it is a licensed system.

There is a decrease in performance as the number of apps built increases.

Users complain of annoying bugs in some versions.
Microsoft Power Apps
This powerful low code app builder offers a point and clicks approach for a prompt app development process. It empowers developers to build low complexity applications on a secure cloud platform. The users can also connect legacy systems with newly developed apps via custom connectors.
Pros
Hassle-free integration with office 365, Power BI, and Dynamics 365.

Cloud-based integration, workflow automation, app sharing.

Multiple templates and UI objects.

Users can connect to various sources of data at a time.

Good for forecasting trends.

Can easily transfer data in and out from all sources
Cons
Load time needs improvement.

Can retrieve only 500 items by default.

Overwhelming UI. Users find it complicated to understand.
Pricing
What makes DronaHQ the best low code platform?
DronaHQ has an edge over its competitors for multiple factors. Here are some of the reasons that make Drona HQ one of the best low code platforms-
Easy to get started with – With a straightforward and simple user interface built for both web and mobile flexibility, tech experts and citizen developers can innovate applications suitable for a diverse range of operations.

With 50+ ready connectors to APIs and databases, users can transform their data and employ reusable functions with custom formulas.

DronaHQ features advanced elements like tables with in-built CRUD, filter sort, and search functionalities with 100+ other pre-built controls.

Competitive Pricing Plans – With unlimited user support, developers can create public access websites and embed them into their websites.

DronaHQ employs advanced security features, including enterprise-ready security and user access permission management.
Questions to ask before choosing the best low-code platforms 
With highly competitive options available in the market, choosing the best low-code platforms can be a perplexing task. The best platforms should be compatible with your needs and requirements. Here are some important questions you should be asking before picking the best low-code platforms
How can the low code platform assist you?
Here are some of the important points you should consider when looking for the best low-code platforms.
UI reusability– Identify the platforms that offer re-usable codes and templates. This is an important criterion for choosing the best builder. Re-usable codes enable the developers for future employments and modifications.
Testing tools- Testing tools are necessary components to identify common errors in  an application that can affect its performance.
Best practices- Ensure that the platform is well certified and in alignment with the latest standards and compliance tools.
What do the analyst reports say?
Reports are crucial to determining the best low-code platforms' validity, performance, and reliability.  According to the experts, to qualify for low code development platforms, a product must –
Allow source codes as a base for customization.

The primary function is to allow developers to customize the source code and HTML markup.

Facilitate integration with APIs, databases, and web services to connect data.
DronaHQ is a low code platform that is popular among users and trusted by world leaders like Mondelez, Nestle, Wipro, Pfizer, McKinsey & Company, Deloitte, Cipla, Bosch, and many more. In addition to having the fundamental features of a low code platform, DronaHQ is SOC II and ISO27001 certified and offers enterprise-grade features and app containerization to host all the micro applications in one place.
What are the expected outputs from the low code platform? 
Set expectations that are clear and specific. What do you want to achieve from the platform? Are the features enough to support your vision of app development? How big is the learning curve? Ensure that you measure the features and their output accordingly so that you can gauge the platform's specifics in a comprehensive manner.
Conclusion
The best low code platforms are adored by their users for a multiplicity of reasons, some of the most important ones being an easy learning curve, flexible and reusable codes, strong security features, prompt delivery, and a user-friendly experience. Drona HQ is a low code app builder that encompasses all necessary features and requirements desired by developers to build a fully functional and visionary application. Check out for yourself with a free trial opportunity.
Copyright © Deltecs Infotech Pvt Ltd. All Rights Reserved