Who is a citizen developer?
Citizen developer is a user who creates business applications, who may have some level of formal software development training but have not worked or been trained extensively. A citizen developer creates software packaged for enterprise businesses using a no-code or low-code platform.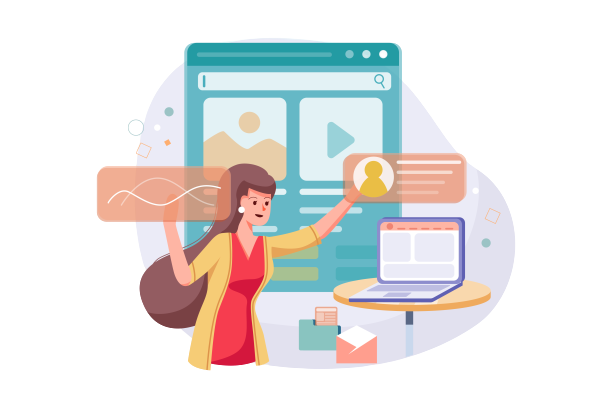 What does a citizen developer do?
Citizen developer definition, according to Gartner, is a user who creates new business applications for the consumption by others, using development and runtime environments sanctioned by the corporate IT. These users are building departmental, enterprise, and even customer-facing applications using visual app development tools.

Citizen developers create, integrate and iterate upon the business solutions they build. Platform-as-a-Service (PaaS) web services are giving way to citizen programmers to easily automate processes and build operational tools.
Who is citizen development for?
At the department level - Business units like operations, customer success, sales, human resources, etc. that need to deal with processes like data collection, data processes, request approvals, task assignment, and automation are the ones to benefit most from citizen developers.
At the individual level - An employee who has A. Some technical know-how, B. Deep subject matter expertise (say in finance, or logistics) but a non-IT person and C. A drive to build digital solutions, is an ideal candidate to become a citizen programmer. With the right tool and training, any business unit can reap the benefits of citizen developers.
Why there's a growing need for citizen developers?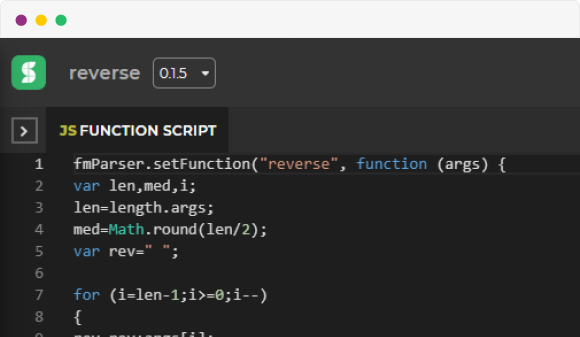 In addition to keeping an organization up and running from a technology standpoint, IT is under immense pressure to modernize the existing IT infrastructure and advance their organization's digital agenda by building new business-critical apps. To top that, there is a huge pipeline of new mobile or web solution requests, which are increasing the IT backlog.
On the other side of the house, business users are fixing their problems by leveraging dated methods such as spreadsheets, desktop databases, etc. Overtime, rampant unchecked development by business users, magnified by the boom of SaaS applications, has resulted in a complex network of solutions that IT has no visibility into.
How is a citizen developer different from a traditional developer?
Gartner asserts anyone can be a developer, and this citizen developer movement is one that helps businesses save resources.
A professional developer is a developer who has the technical skill-set to create, maintain, and upgrade software created through writing lines of code.
A citizen developer is an individual who uses a visual drag-and-drop interface in order to drop UI components in a meaningful order to create an application without writing any code.
In the question of citizen developer vs. professional developer, the citizen developer makes use of low code no code platforms to be able to create applications.
Citizen developers are not developers by trade. They can be anyone, from a marketing manager to a business analyst, who take the initiative to build applications using IT sanctioned software and platforms.
What are the benefits of having a citizen developer program?
The business users know their domain better than anyone else and working collaboratively will ensure that the right processes and technology are in place.

Innovation & Efficiency
Citizen developers have front-line knowledge of various business units and are aware of potential process improvements. Citizen developers can accelerate innovation and foster creative thinking.

Meet growing app needs
IDC predicts that by 2023, over 500 million apps will be developed! Citizen developers are creating breathing room for IT teams. They are helping reduce the wait times to launch new apps.
Bridge skill gap
Businesses adopting citizen developers are addressing the challenges of talent shortage head-on; By allowing business users to build the solutions that solve their immediate problems.
Boost business-IT collaboration
A low code citizen developer unlocks major productivity gains with visual development, ready API connectors, one-click deployments. IT can work in concert with business to build faster and with less rework.
Citizen Developer builds Virtual Development Center
An HR consultant and Co-founder of Authenticook, Aneesh Dhairayawan, single-handedly digitizes the workflows of leadership training modules to keep the business running in view of the pandemic breakout at the start of Jan 2020.
Accelerating Leadership Program
Citizen Programmer
Why is Citizen Developer Governance Important?
Business workers are using more and more technology and SaaS tools to get their jobs done. This is giving rise to Shadow IT. IT departments can't ignore this trend or they'll find themselves in battle with business lines.
Citizen Developer Governance turns rogue shadow IT projects into secure apps that follow corporate guidelines and policies. IT can ensure data is secure, apps are properly tested, and apps go through an approval process. A clear policy establishes quality control over citizen programming. It ensures that app development across the organization is consistent and high quality.
IT makes sure security requirements are followed, corporate branding guidelines are employed, and apps deliver high quality user experiences on a range of iOS and Android devices. Without governance over citizen developers, IT cannot ensure that app performance and security adhere to company standards. When developing apps,
Selecting the right no-code or low-code platform that meets your IT department's technical requirements and policies is critical. The right software will be key to ensuring successful, consistent app development by people outside of the IT.
How to Govern Citizen Developers?
Organizations are decreasing the app backlog by enabling citizen developers to build mobile and web apps. The key to success is ensuring that IT sanctions the software, processes and policies used to build those business-facing apps.
With platforms like DronaHQ, IT teams can reliably lay down citizen developer programs within their organization. IT can define user based and role based permissions, who has access to build apps, who can use the deployed app, who can read data from the database, who can write to the database and so on.
When all those must-have internal apps are built on IT-approved platforms, IT has the visibility and control necessary to maintain and monitor quality and security.
Low-code platforms and citizen developers are the way of the future
Citizen developers are playing a vital role in the software development initiatives. So, to fully ride on the citizen developer movement wave, organizations are banking on no-code and low-code platforms. These platforms are empowering development of full fledged applications by citizen developers.
By leveraging the drag-and-drop approach of low-code platforms, semi-technical professionals have the ability to design apps and process automation needed for the organization. With low-code platforms such as DronaHQ, users are able to create internal tools and operational apps of any complexity just like building with Lego blocks.
Move pre-built UI controls around, integrate to anything with a REST, GraphQL or gRPC API, add front-end logic and events, and publish apps in a single click.
Citizen developers can effortlessly build custom solutions by using a powerful and flexible low-code tool - Database GUIs, Interactive Forms, Custom CRMs, Employee Engagement Apps, Approval Workflows, Task Assignment Automations, Dashboards, and Admin Panels for improved access to business data and faster decision making.
Overlap between the Citizen developer and DevOps
In addition to the elements of agile development and rapid deployment, a citizen programmer also embraces the basic DevOps culture of breaking down traditional corporate silos and collaborating across teams and departments to roll out purpose-built solutions.
Back in 2009, Gartner declared that by 2014 citizen developers would be responsible for at least 25 percent of new business applications. However, they are by no means an alternative to a professional developer. However, most organizations today are seeing the merit in empowering citizen programmers. They are relieving software developers of the simpler tasks so as to allow the IT teams to focus on critical technical projects that require their expertise.
As citizen programmers understand the challenges the business faces in the real world, harnessing that knowledge and empowering those individuals to create and deliver applications enables organizations to avoid traditional bottlenecks and get things done seamlessly.
Easily build, update and deploy apps
Low-code is designed exclusively to assist the business user. DronaHQ makes it easy to create applications with minimal hand-coding required. It offers a drag-and-drop visual editor, workflow editor, ready API connectors, and excel-like database to make app development quick and efficient. Explore >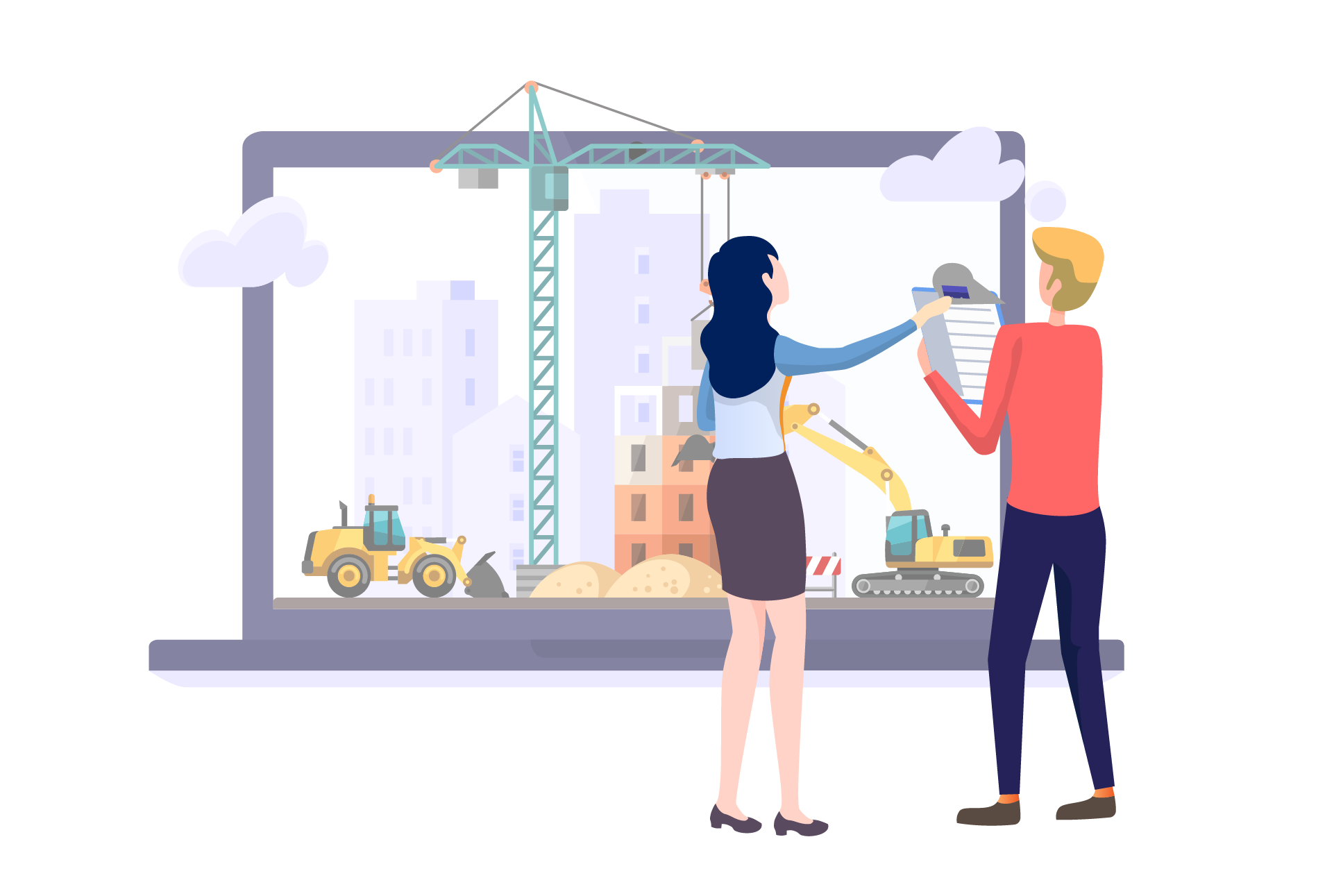 Deliver Great User Experiences
DronaHQ's Designer takes away the complexities of building custom UI. It lets the citizen developer create highly engaging user experiences without writing a single line of code. Learn how >
Empower your business users to become citizen developers now!
Unlock access to a robust, low-code platform that is secure and scalable.
Copyright © Deltecs Infotech Pvt Ltd. All Rights Reserved