Build data collection form 10x faster
Easily build data collection form for both web and mobile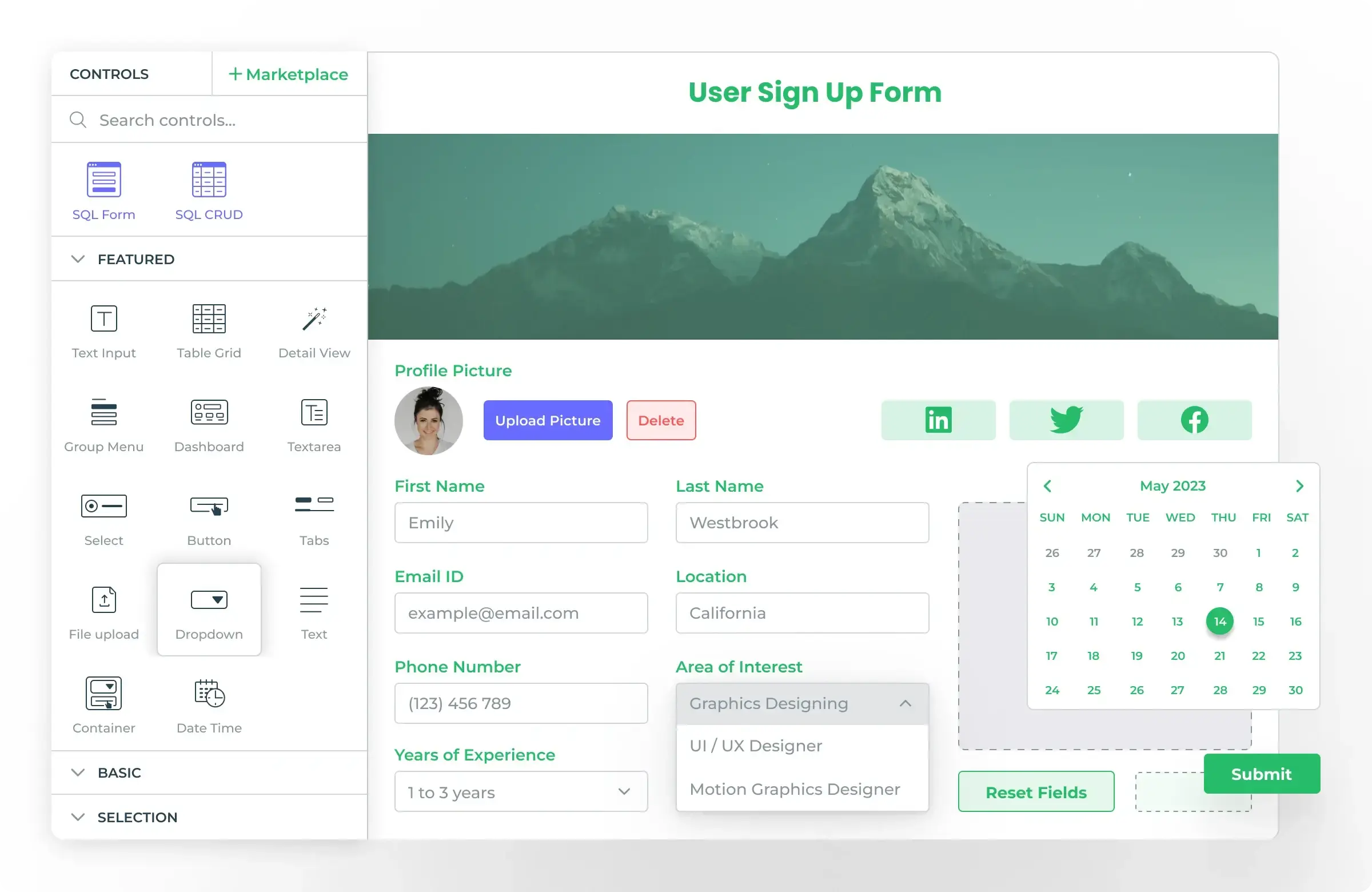 Ready data collection form templates
Use from variety of form templates available or build your own with customization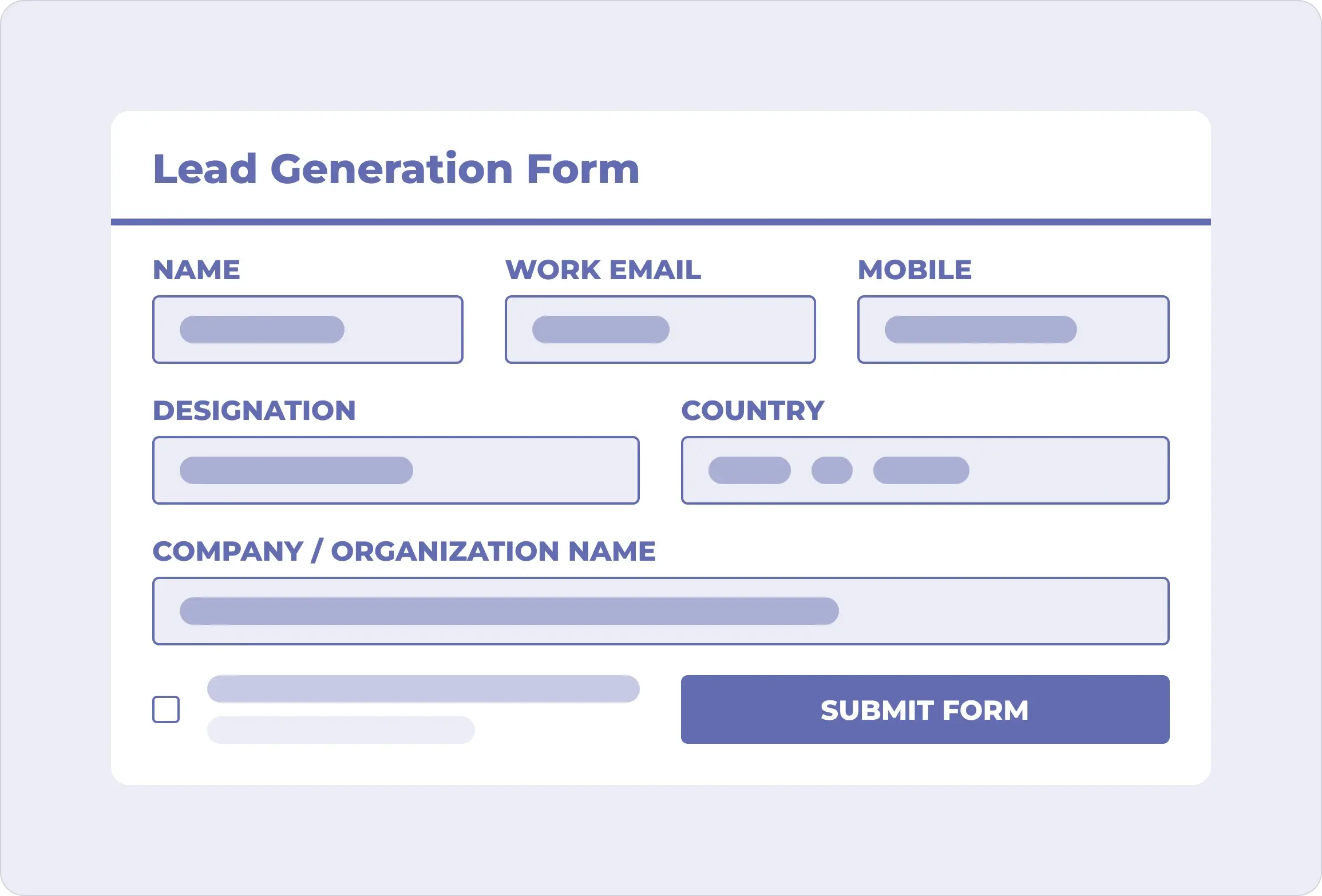 Lead generation form
Create lead forms with DronaHQ, capturing crucial customer details, or contact information
Survey forms
Effortlessly collect valuable feedback, opinions, and data to inform strategic decisions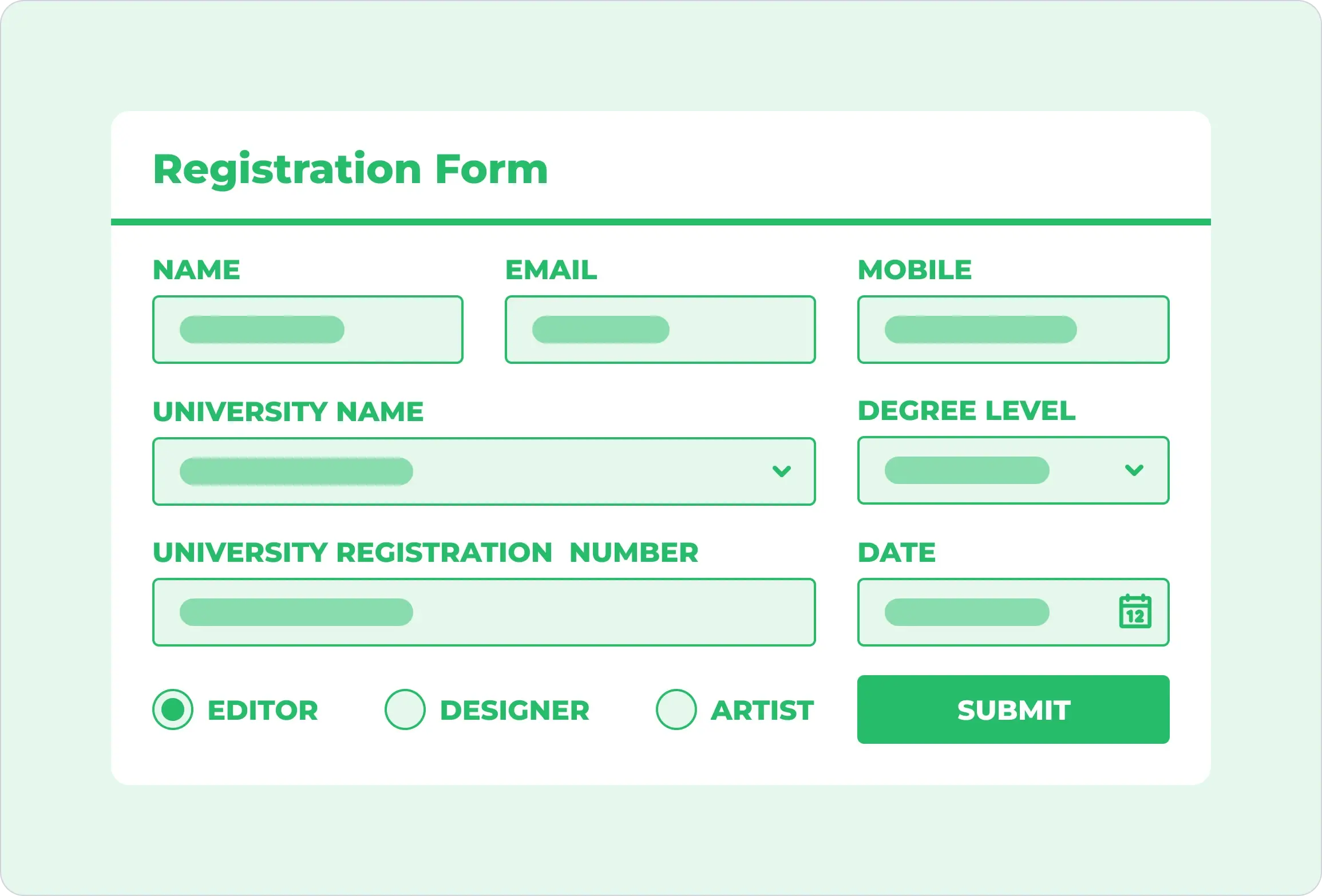 Registration forms
Capture attendee details for events, webinars, and more, ensuring a smooth and efficient process
Feedback form
Craft a user-friendly 'Feedback' form, making it easy for users to provide feedback
Simplify data collection forms with DronaHQ
Use DronaHQ to build all kinds of data collection forms with powerful integrations, and use it across all device types
Design forms with ease using our intuitive drag-and-drop builder, choose from over 100+ UI components
Integrate with business tools
Integrate with essential tools like Google Sheets, Zapier, and Slack, connecting your workflow for enhanced efficiency.
Experience smooth accessibility and user-friendly interactions with our mobile-optimized design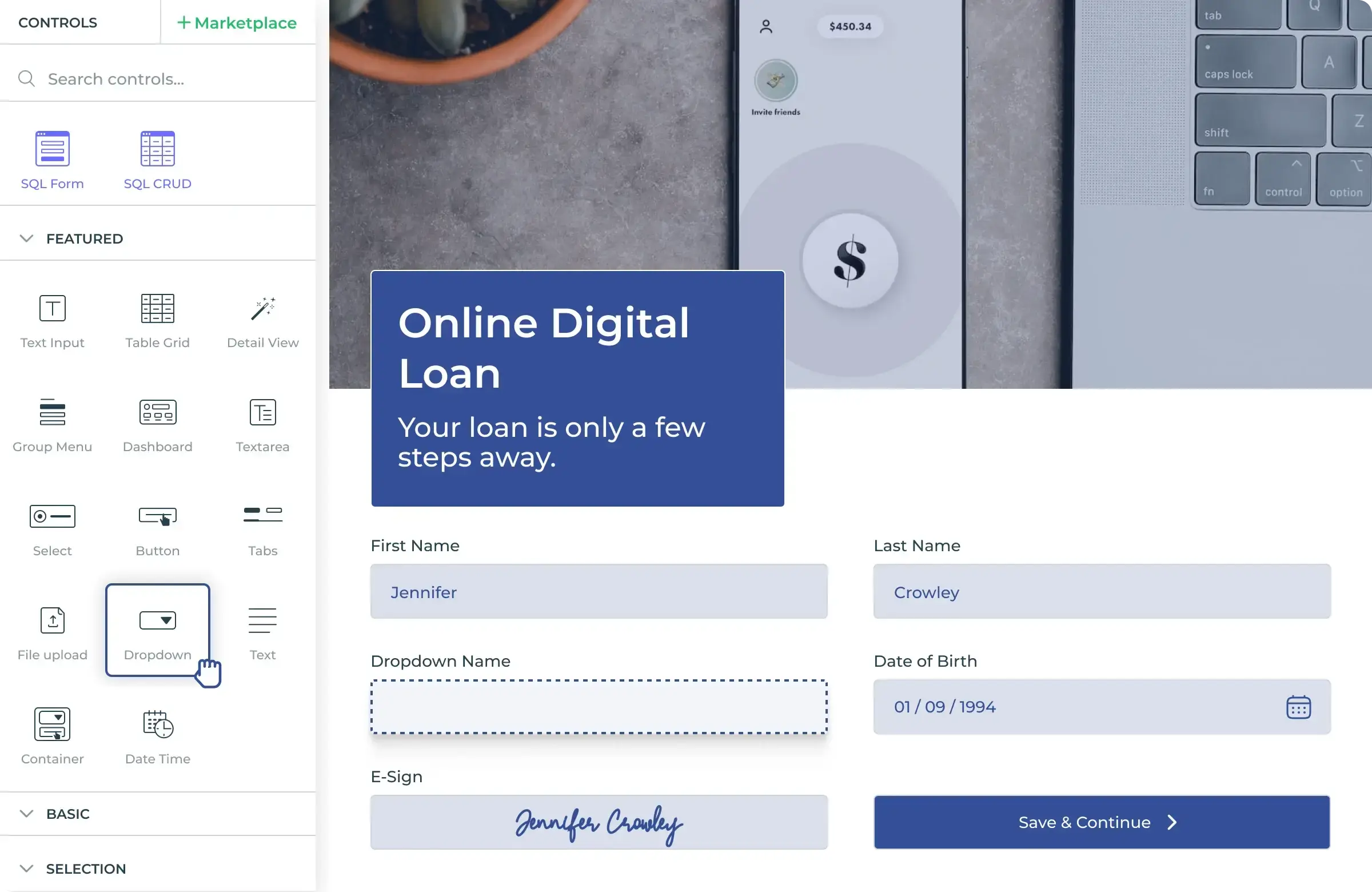 DronaHQ form builder features
DronaHQ form builder features empower you with customizable, efficient and detailed information gathering.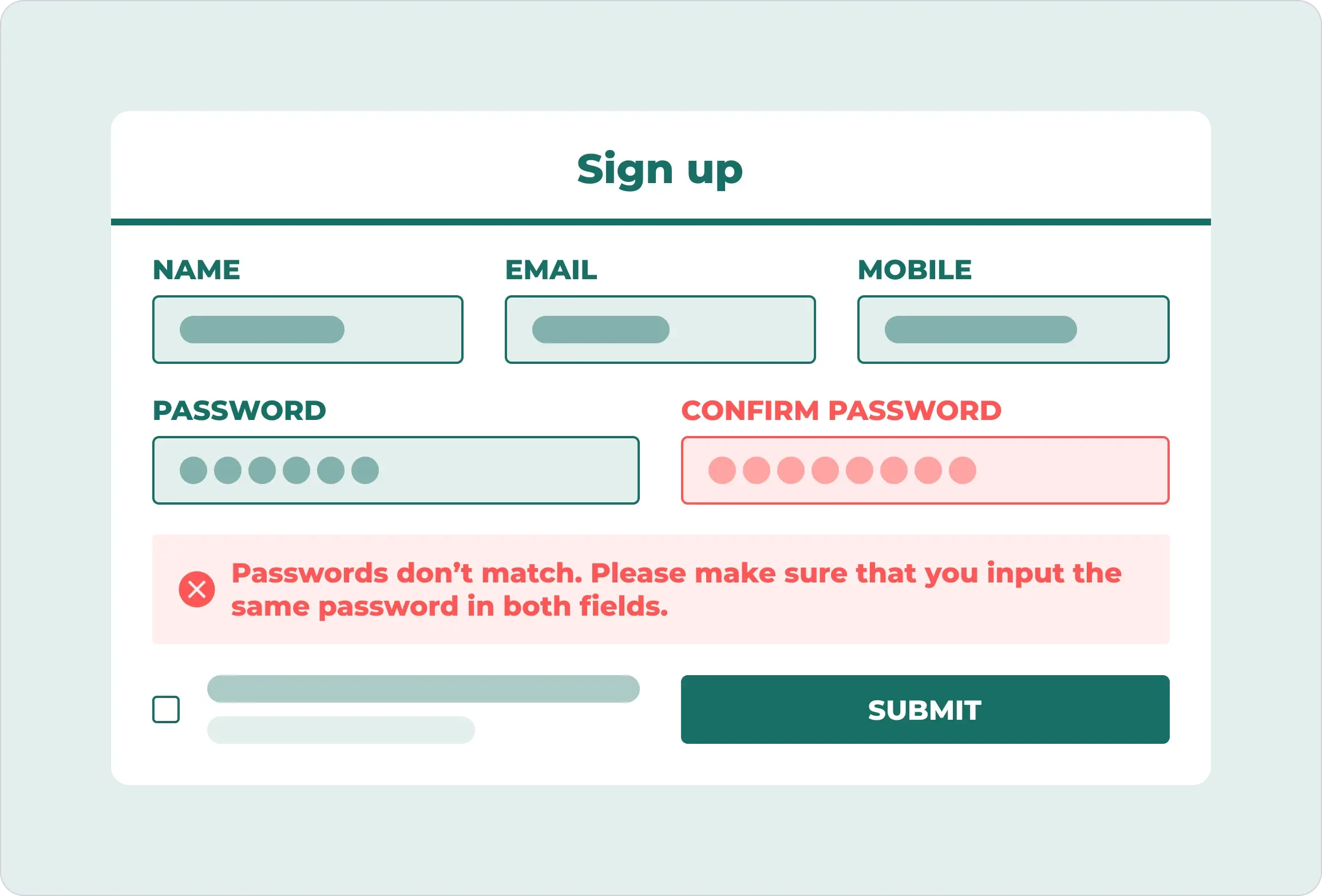 Field validation
Verify significant form fields and keep your data error-free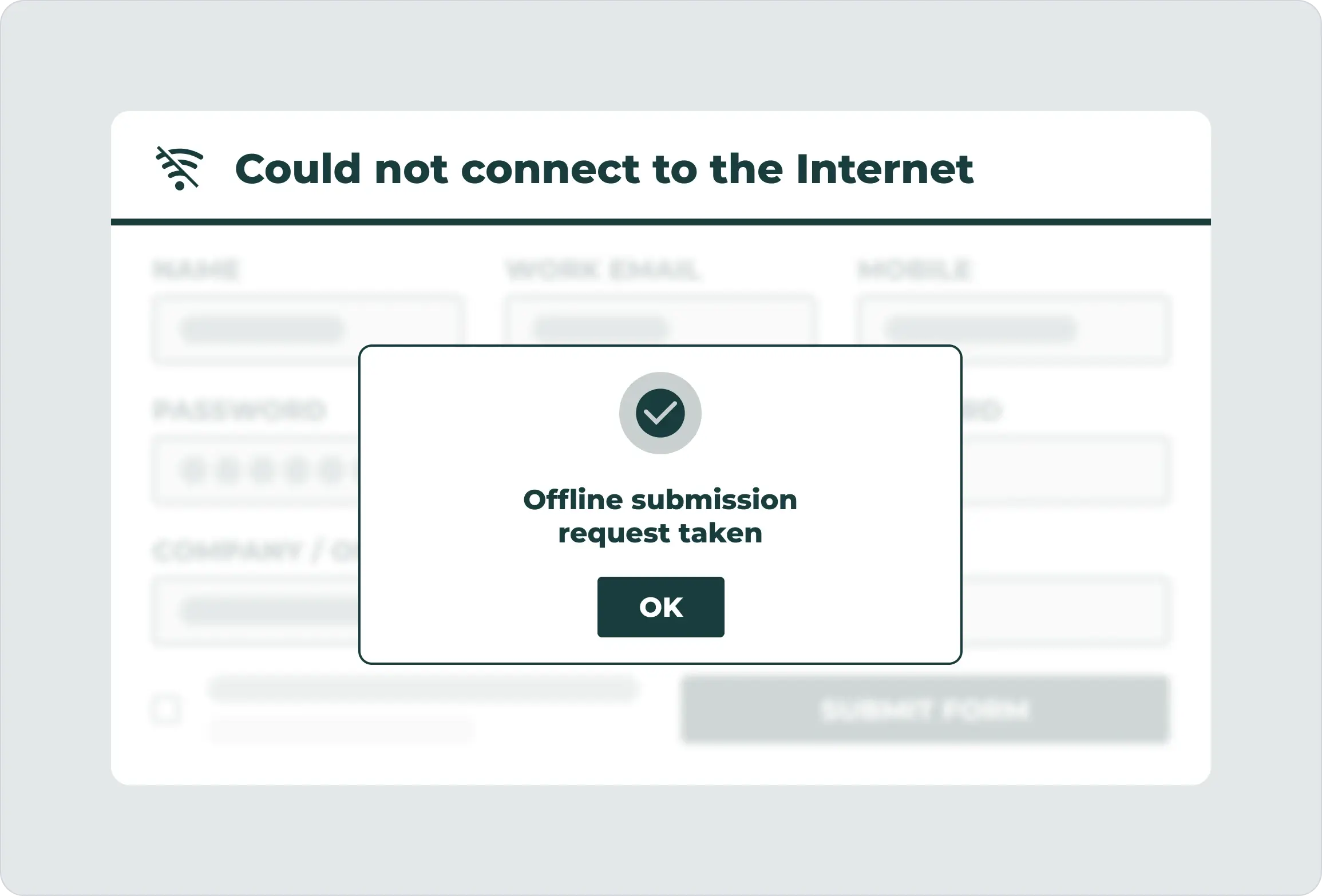 Offline data collection
Collect form submission data even when no internet available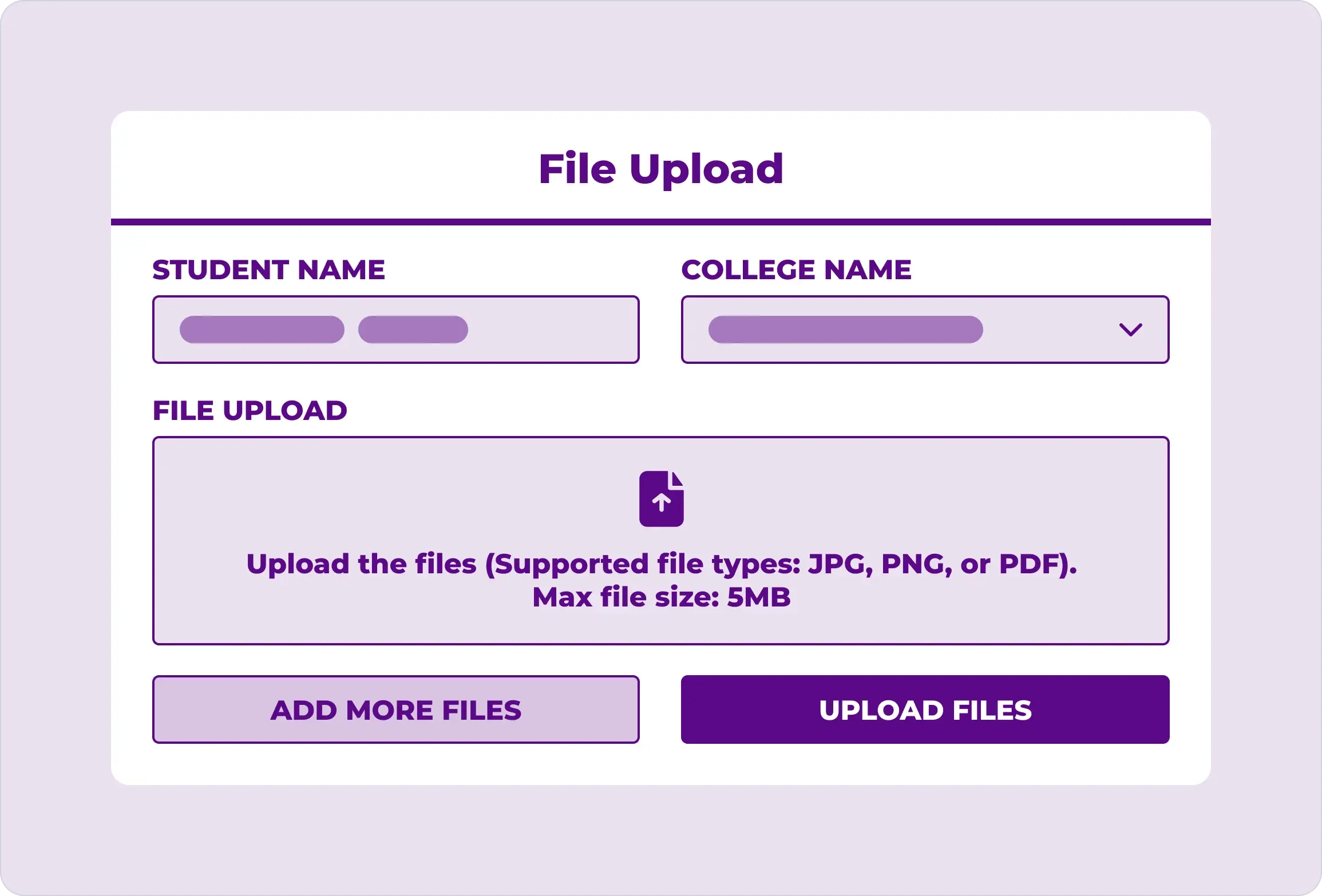 Rich media upload
Enhance form interactions with rich media uploads, quickly share images, PDFs & more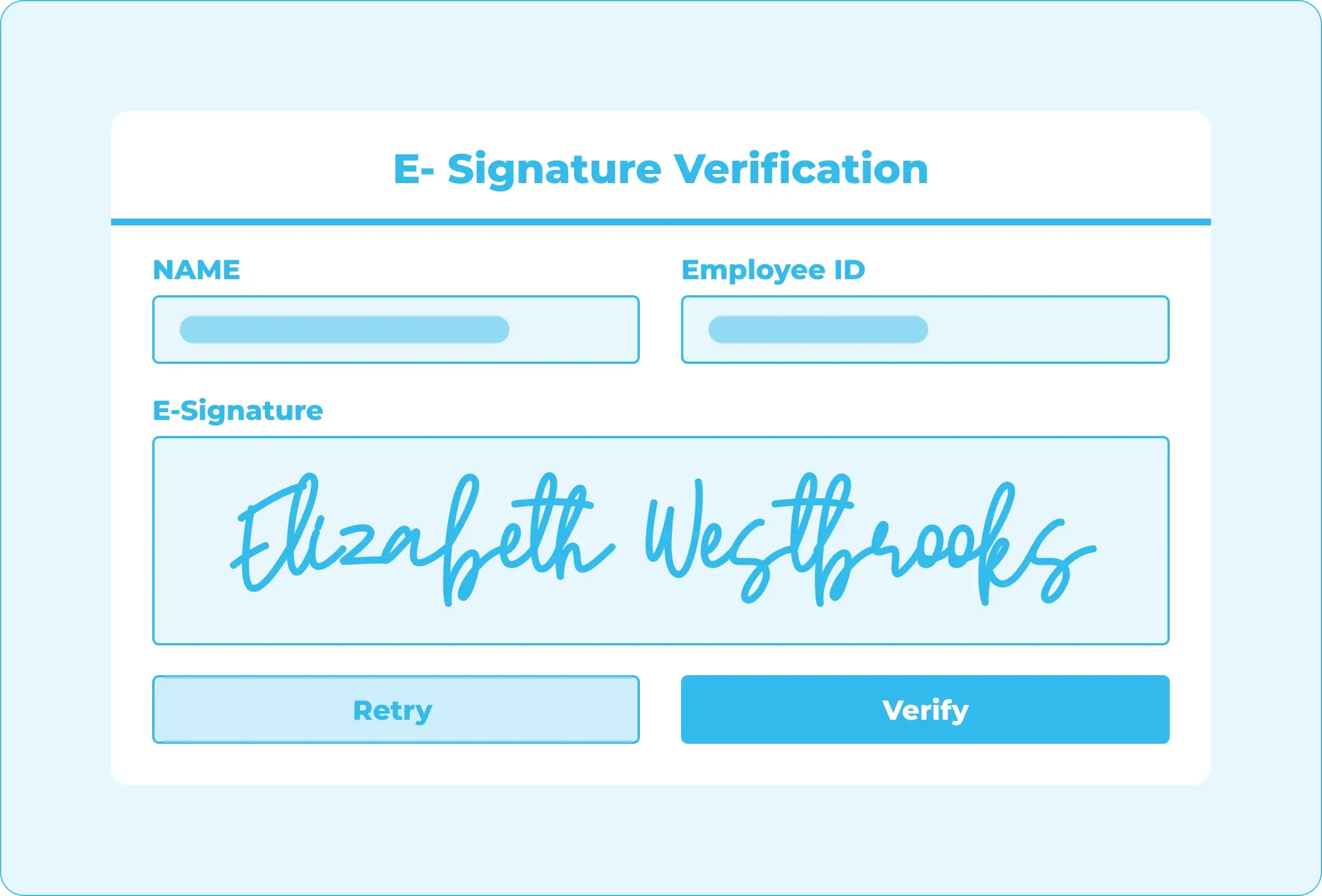 Capture eSignatures
Authorize documents with ease using our secure eSignature capture.
Smart Forms: Automate, Notify, Secure
Experience intelligent forms with automated workflows, real-time notifications, and robust security for seamless data interaction.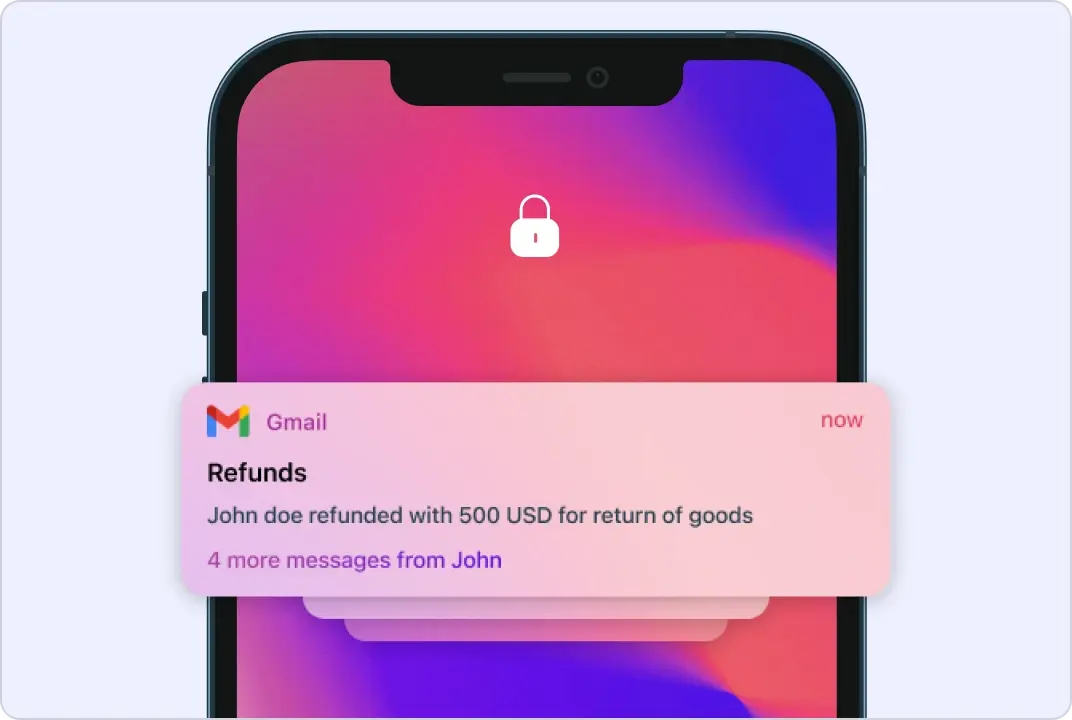 Notification and Alerts
Get instant alerts when users submit forms, and automate actions like sending confirmation emails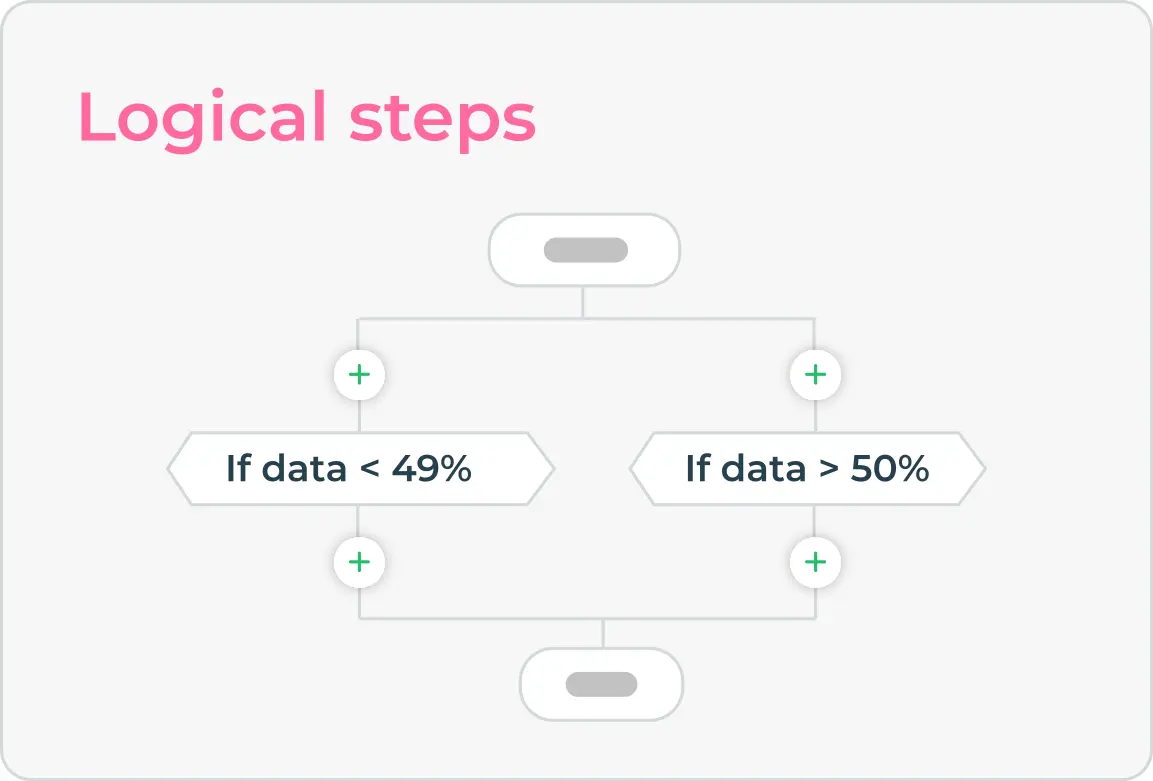 Conditional logic
Craft smart forms with conditional logic and rules, ensuring a personalized user experience based on inputs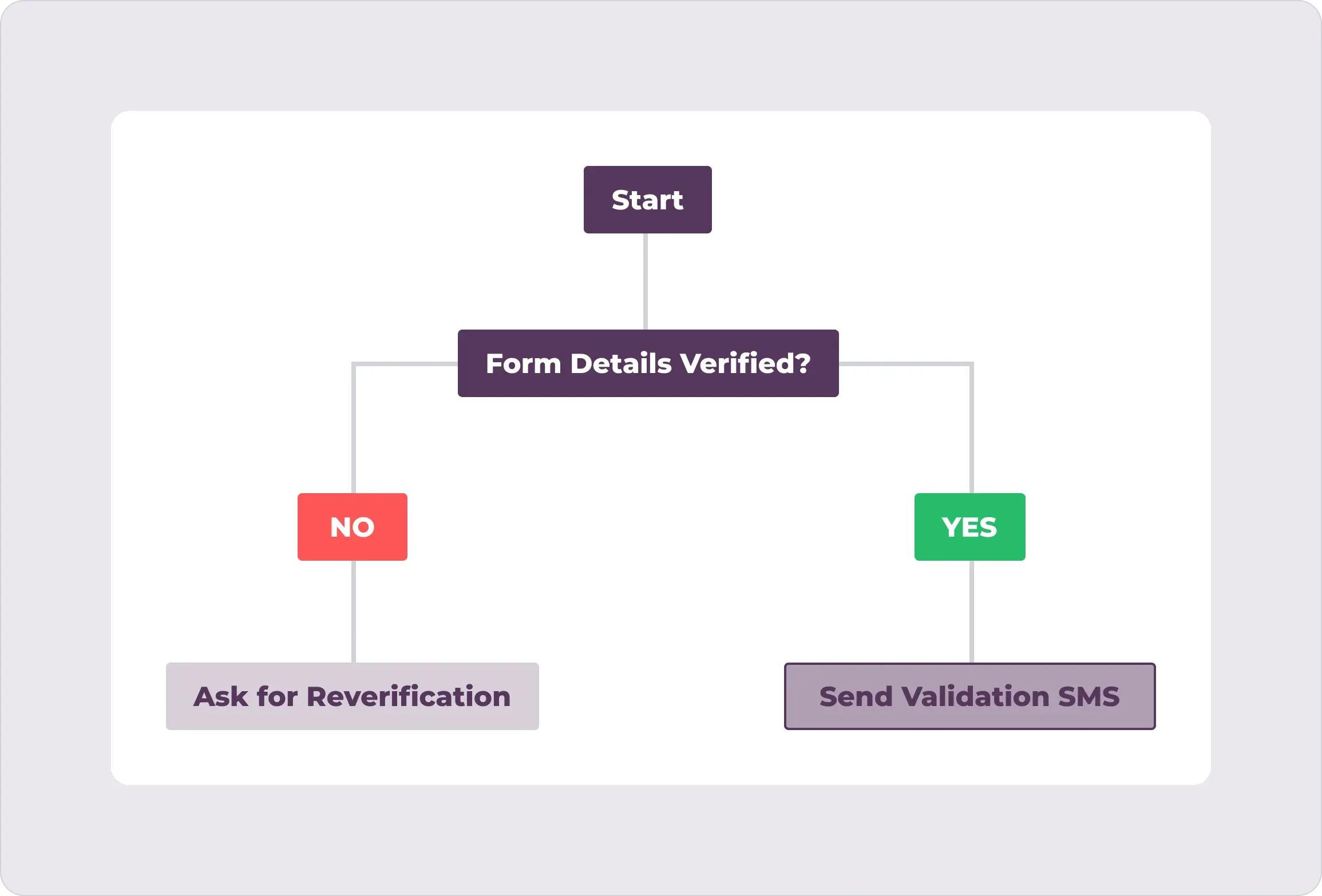 Automate workflows
Auto-send confirmation emails post form submission, or send an sms alert ensuring error-free processes
Easy share and secure embed
Generate public access links for forms or securely embed it to your website or portals
Enterprise grade form builder
DronaHQ form builder ensures safe and secure data handling in every interaction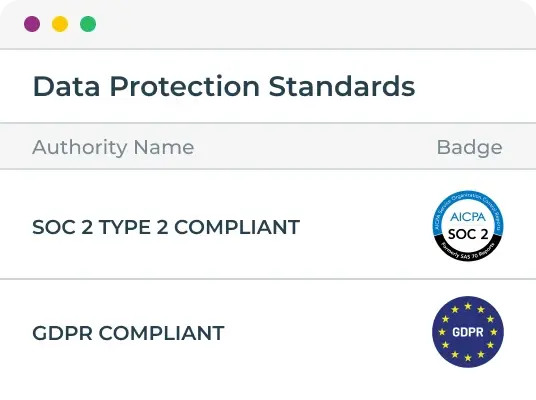 Security and compliance
Certified for ISO 27001, SOC-II, and GDPR compliance, ensuring robust data protection
Secure authentication
Establish connections with Okta, Active Directory, and other SAML, OpenID, and OAuth2.0 SSO providers
User management & permissions
Define precise permissions and visibility rules to regulate user interaction with data within the form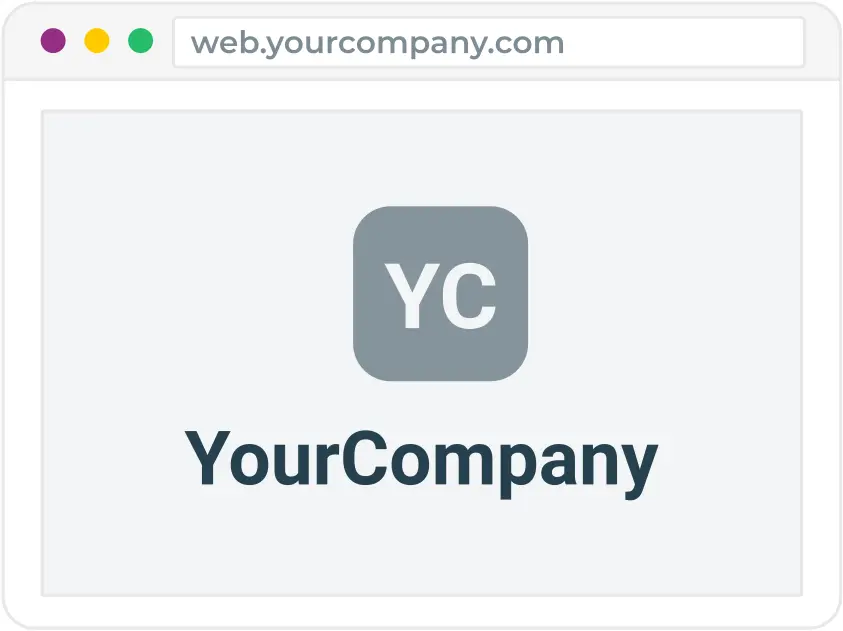 Custom domain and branding
Integrate your organization's branding into apps, implement a custom domain for better experience
Ready to build enterprise grade forms?
Create dynamic and multistep data collection form with DronaHQ and enable quick form submissions
Dedicated customer support tailored to enterprise needs
Cater to a diverse workforce by providing forms and interfaces in multiple languages
Collect limitless responses without any restrictions or barriers
Hide & show form fields based on user roles