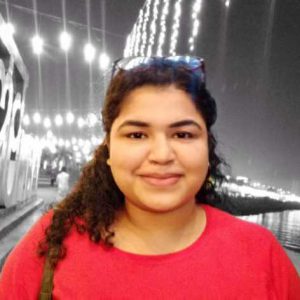 Low code platforms and technologies are currently at their peak. Every now and then, low code platforms are introducing new features, visual components and innovations to simplify developers' jobs and liberate citizen developers. 
Enterprises are slowly getting accustomed to the advantages of low code platforms and reaping the benefits of the low code approach to expedite their internal development process. This is primarily why low code applications are expected to generate overall revenue worth $187 billion by 2030. 
If you are planning to be part of the global low code ecosystem, it is time that you understand this approach in detail. In this article, we'll cover everything about low code platforms. 
So, let's begin! 
What is a low code platform? 
A Low code development platform is an application development software for building apps with a graphical user interface. Low code platforms are associated with various pre-built components to design apps visually. While working on a low code application, the users can add custom codes as per their requirements. 
A Low code platform can be just the boost the users need to deal with the fast-paced, ever-changing business requirements. This technology helps teams adopt a strategic iterations approach by deploying new tools at speed and quickly making changes. 
How does a low code platform work? 
There are three pillars associated with the working process of a low-code platform: 
Visual development 
Low code platforms come with a long range of pre-built visual drag and drop components to design responsive applications. These drag and drop elements build exactly what you want. At DronaHQ, we provide you with 100+ UI controls, 50+ integrations, and an advanced UI editor to build web and mobile front-end.
Simpler integrations 
Low code platforms simplify integration with different data sources to simplify the developers' jobs. Furthermore, low code application development platforms can embed different data elements directly within an application to make it more efficient. 
Faster deployment 
Low code platforms allow developers to combine visual development tools and custom-made codes as per requirement, to expedite the deployment of applications. Low code development tools like DronaHQ can scale the applications with several other additions like regular updates, security features, governance, etc. 
Types of Low Code App Application Platforms 
There are different low code platforms with their individual and unique functionalities. Here are a few types of low code app development platforms that you must know about: 
Frontend low code platforms 
This type of low code platform can develop various frontend applications on top of business data sources (databases, 3rd party apps, internal processes) to encourage business collaboration and empower internal teams. These platforms aim to simplify and streamline coordination among your internal team members by optimizing how day-to-day operations get executed.
Here are some examples of frontend low code platforms: 
Database low code platforms 
These low code tools help design relational databases where different organizational resources can be stored and accessed regularly. These platforms help businesses to eliminate spreadsheets with automation and simplify the collaboration of multiple team members. 
Here are some examples of database low code tools:
Request handling low code platforms 
This type of low code platform helps in developing various request-handling activities. Even though the configuration requirements are much lesser for these applications, the level of customization required is much higher. 
Here are some examples of request handling low code tools:
Mobile low code platforms 
This type of low code platform is capable of developing all cross-platform mobile applications. However, workflow automation doesn't come under the functionalities of mobile low-code platforms. 
Here are some examples of mobile low code platforms: 
BPM  
Low code development tools that help in building business process management tools are called BPM low code platforms. 
Here are a few examples: 
Form Builders 
Form building low code platforms help in developing interactive and dynamic forms with an efficient drag and drop feature. 
Here are a few examples: 
Automation 
These types of low code application development platforms are primarily responsible for building automated workflows. 
Here are a few examples: 
Field Force App Builder 
These types of low code app builders help in developing useful tools that empower field teams with safety. 
Here are a few examples: 
Fulcrum 
Extension Builder 
Extension builder low code platforms help you develop useful and handy Google extensions. 
Here are a few examples: 
Website Builders 
These types of low code app builders help you develop different kinds of websites from scratch. 
Here are a few examples: 
Low code platform features
Here are some of the most significant features of low code platforms: 
Pre-built visual components 
Developing an app with visual components is much easier as it helps the user with a real-time preview. Low code platforms empower users with pre-built visual components to expedite the app development process for developers. Hence, whether you are a professional developer or a citizen developer, developing an application becomes much more convenient. The information powered by built-in components is readable to anyone and everyone. 
Drag-and-drop UI 
Low code platforms simplify the app development process for developers and citizen developers with a simple drag and drop user interface. This feature is convenient for both professional and citizen developers. Largely because the drag-and-drop function is extremely intuitive and convenient to use and doesn't require custom code for each stage of the development process. 
Reusable templates 
 Low code application development platforms come with multiple reusable templates and modules that can be used multiple times for different use cases, with slight modifications. Hence app development becomes much more convenient with repeat usage of pre-configured templates. Some core features are common to all apps. 
For example, if you are trying to build a dashboard with a low code platform, some features like tracking metrics, adding charts will be common for all applications. A low code tool allows you to use reusable templates so that you don't have to develop those common features for every application. As a result, the app development process will become quicker and developers can custom code too whenever there are any customization requirements. 
Cross-platform accessibility 
Low code platforms are also compatible with different devices. Hence, you can operate the low code platform from any device and run it on any operating system, without facing any challenges. You can also build cross-platform applications using a low code platform. A low code platform assists you to develop responsive apps that can be easily accessed on web, mobile or tablet. In fact, many low code platforms go a step further and produce applications that are compatible with Android and iOS. 
High scalability 
Any application developed on a low code platform is auto-scalable. Enterprises can customize or upgrade the app based on changing market needs and ensure that multiple users can use it seamlessly as your business grows. For example, if you initially developed an app for 100 users and your business grows, you want the same app to be accessed by 10000 users, low code tools can easily assist with that. Similarly, scaling down is also possible with a low code development platform. 
Are there any security and compliance concerns associated with a low code platform? 
When selecting a low code platform, ensure that it has sufficient security features to protect the applications from cyber threats. A set of security protocols and guidelines are essential that your applications are protected at all times. A secured platform is much more reliable for enterprises to design most of their applications for a long time, without any privacy challenges. 
However, there are challenges associated with low code platforms that enterprises must know: 
Flexibility issues –

When it comes to flexible development options like customization, low code platforms can vary from one another. For example, some low code tools restrict customization options while others provide flexible customization functionalities. 

Shadow IT –

Internal IT teams are often worried about business users adopting low code tools seamlessly and begin designing internal applications without the complying with the usage permissions and security guidelines. This is another critical challenge associated with low code platforms. 

Adoption issues –

Low code platforms might be easier to operate but the fundamental understanding of logic plays a key role. The learning curve related to low code platforms can also be steep and enterprises might require to train the internal teams for simple adoption of low code platforms.
Top reasons to use a low code platform 
Here are the top reasons why using a low code platform will benefit enterprises: 
Agility 
Low code platforms assist enterprises to adapt to abrupt market changes and develop scalable applications that meet the requirements of customers and internal teams. Low code application development platforms help businesses to automate their activities without compromising on time or cost. Innovative capabilities, visual UI, and powerful tools empower developers and citizen developers to build a simple app development ecosystem within enterprises with few dependencies. 
Expedited app delivery 
Low code platforms can accelerate the application development process with flexible features like drag and drop, reusable codes, easy-to-integrate APIs, and so on. These features and functionalities of low code tools speed up the app development process and ensure faster digital transformation. 
Reduced operational cost 
Low code platforms help optimize utilization of resources like citizen developers by empowering them with visual tools, ensuring the least dependencies on professional developers. Hence, internal teams can initiate the development of niche-specific applications without the assistance of developers at every step. As a result, enterprises can cut down their long IT backlogs and minimize excess IT operational costs. 
Strong security features 
Low code platforms come with uncompromising security features like admin tools, threat detection, access control, and more. All these security features ensure the protection of your application. These platforms also comply with all the security best practices to protect your applications and sensitive data from any potential breaches. 
End to shadow IT 
When the employees of an organization use internal applications without sufficient knowledge of IT teams, the situation is called Shadow IT. A study by Gartner shows that up to 40% of IT spending of large organizations goes into shadow IT. Low code platforms can put an end to shadow IT by empowering citizen developers with a simple and flexible development process. Low code tools allow employees to design required apps, without seeking help from developers. This can eliminate shadow IT and enterprises can thrive towards a future-ready app development ecosystem. 
What does a low code development platform look like? 
Here are some of the typical components that are part of a low code platform: 
Visual IDE 
A visual landscape for UIs, workflows, and data models of the applications you are developing and, adding hand-written custom codes wherever required. 
Connectors to the back-end 
Low code platforms can connect the front end of applications to different data sources. Some of the low code tools can provide the ability to frame backend logic in the form of workflows. These connectors can further provide an interface to configure APIs and databases by using pre-built connectors. 
Application lifecycle manager 
Low code development platforms come with automated tools app building, debugging, and deploying, tools that help developers in application testing, and production. 
UI builder 
Low code platforms come with a flexible UI builder that helps you to drag and drop UI controls to design the front-end of different applications.
Frontend logic designer 
Low code tools are associated with a frontend logic designer that helps with event handling, event triggering, value entering, row selection, etc. 
What can you create using low code platforms? 
You can create the following types of applications with low code tools: 
Mobile applications 

Custom apps 

Database GUI 

Dashboards (Sales, marketing, customer service, etc.) 

Forms 

Lead nurturing and conversion tools 

Employee onboarding tools 
Why choose DronaHQ Low code platform? 
Are you looking for a low code platform to build your internal tools? Your search should end at – DronaHQ. Here is how it can help: 
Integrating systems and databases with 50+ integrations 

Cross-functional teams can build internal tools, operational apps, organise tasks, custom UIs.

Automate different types of notifications – reminders, updates, deadlines 

Building interactive business dashboards to monitor performance
Start your for free now to explore further. 
Copyright © Deltecs Infotech Pvt Ltd. All Rights Reserved