Optimizing back office operations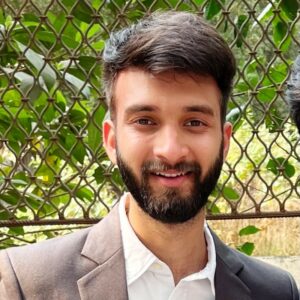 Enhancing Back Office Operations with DronaHQ
The back office is the cornerstone of an organization providing vital support to various functions such as IT, finance, and administration.  Businesses worldwide are slowly realizing that to transform customer-facing systems and operations; they have to optimize their back office operations.
60% of customer dissatisfaction originates in the back office. Poor functioning back office operations slow down business activities and negatively impact the brand reputation. 
As organizations are gearing up to be future-ready, modern technologies such as low-code are massively deployed by organizations to boost transformation efforts. They are utilized worldwide to enhance operational efficiencies with reduced cost, faster turnaround times, and increased productivity.
Join us as we take you through the essential operations of the back office and discuss ways to take it to the next level.
What are Back Office and Back office operations?
The back office is essentially the backbone of an organization supporting front office operations. It encompasses various functions and departments, from HR and IT to finance and administration, producing vital products and services that are sold to clients. This department isn't client-facing but works to fulfill operational needs and deliver work successfully to clients.
Your company's financial and operational success depends on how efficient your back office operations are. The traditional back office operations typically consist of administrative and customer support functions.
The administrative functions keep the company running and include functions such as human resources (HR), data management, finance and accounts, and complaint/risk management. Customer service functions fulfill customer goods and service requests, including order fulfillment, transaction processing, document preparation, account maintenance, and client services.
What Is the Importance of Back Office operations?
As previously mentioned, back office operations are fundamental to a company's existence and successful functioning. They support how effectively and accurately your business operates, drastically impacting your valuation. Disorganized or haphazard back office practices can lead to unnecessary risk, compliance gaps, low employee morale, and untrustworthy data. This can result in lower valuation, longer diligence periods, or increased indemnity requirements in a transaction.
Here are some examples of problems faced by a sloppy back office operations-
1. Financial- Not maintaining high-quality monthly financial statements can result in difficulties projecting the balance sheets.
2. Contractual/ Legal-  Poorly documented third-party transactions or missing or unexecuted customer contracts.
3. Human resources-  Poorly documented employee equity grants or bonuses.
On the other hand, efficient management of back office operations helps the company to focus on its core competencies to serve the customers well. For example,
HR can better collect and manage the data; identify and attract the best talents.
IT can provide the tools and data for employees to perform their work efficiently.
Compliance/risk management can identify and rectify non-compliant behavior before penalties are imposed.
Customer support operations can help in the accurate and timely delivery of goods and services and resolving customer issues.
Common back office Operations
Back office operations include various functions to support the front office activities. We are discussing some of the most common ones. 
Inventory management
Inventory management helps track inventory from purchase to the sale of goods, helping the company to identify which and how much stock to order at what time. Back office employees are responsible for tracking the goods and making decisions regarding the placement of items based on the inventory flow. 
Efficient inventory management is vital to fulfilling customer orders, satisfying customers, and improving cash flow. However, some prominent bottlenecks can interfere with the smooth functioning of inventory management. This can include inaccurate stock details and outdated and error-prone manual processes slowing down the operations. 
Businesses are now adopting automation solutions to effectively manage this crucial back office operation. Automation can help in many ways, like generating an alert to the concerned employee in real-time if the number of units in the inventory falls below the minimum limit. 
Administrative functions
Back office administrative functions include human resources (HR), information technology (IT) / data management, legal, and anything else that helps businesses achieve their goals and objectives faster. Each back office department typically has its manager. Still, the management of the entire back office department can fall to a dedicated manager or even the chief executives of a company. For example, an eCommerce company might have a warehouse manager and customer service executive who report to the CEO.
Back office administration deals with a lot of data that can easily get entangled with so many activities going on simultaneously. But now, technological advancements have expanded the functional options for handling back office administration effortlessly with automation solutions. For example, you can use automation and report generation capabilities of a low code tool to enable staff to look at the data in more detail or improve the way reporting is carried out to gain deeper insight into each report.
Customer support functions
90% of Americans use customer service to decide whether or not to do business with a company. Customer support works towards proactively solving customer issues such as handling service requests, incident management, problem management, reporting, etc. To serve the customers efficiently, the customer support staff requires information, paperwork, and payment terms to ensure minimum wait time and effort from customers.
Customer support functions tend to be tedious and monotonous unless a company adopts modern technological solutions like low-code to enhance employee experience and engagement. Without any technological solution, the risk of inefficiency increases as the company grows its customer base. This can lead to a rise in customer complaints, negative complaints, and customer churn.
Businesses are increasingly adopting low-code solutions to address their unique needs and innovate applications to automate processes and simplify customer-related services. With low-code solutions, processes such as account changes, knowing the status of accounts, shipment tracking, and other queries can be easily delivered.
Industry-specific functions 
Back office functions differ according to the industry or business type. For example, the back office staff of a manufacturing company are responsible for providing accurate information on inventory and pricing structures. Real estate back office staff frequently interact with sales agents to create attractive and relevant marketing materials. More functions include claims processing and underwriting, loans & mortgage operations, credit card processing, and field servicing operations. 
These functions often involve complex, multi-step, multi-touch processes that are executed by more than one employee or functional group. Technological innovations like low-code help these industries to design applications to scale their operations or quickly pivot against broader market changes. Low-code solutions are especially useful to empower teams in specific industries to address their unique needs accordingly like triggering alerts and notifications, scheduling emails automatically, automating crucial workflows, and more.
Database management functions 
Database management functions of the back office refer to all the actions taken to manipulate and control data to meet necessary conditions throughout the entire data lifecycle. 
When data comes flooding in from all directions, database management becomes a challenging task. Rapid data growth exposes the business to negative conditions, including poor application performance and compliance risk. To prevent data loss and redundancy, preserve confidentiality and maintain data availability, platforms like low-code can help with highly secured solutions. For example, you can limit access to data to only authorized data, making it easier to identify the data you are looking for.
Ways to Enhance back office Operations Efficiency 
Without optimizing your back office operations, you risk losing huge opportunities to boost efficiency, reduce costs and increase revenues. Here are some ways to upgrade your back office operations and take them to the next level-
Invest  in modern technologies
Businesses without technology cannot survive for long. The larger the business, the more the need for technology. Technologies that not only support business activities but technologies that are fast, agile, scalable, adaptive, and modern.
Modern technologies like low-code will be used to build 70% of new applications by enterprises by 2025. The easy-to-use and intuitive interface with drag-and-drop components make them a popular choice for businesses to innovate solutions for their back office operations.
With low-code solutions, you can-
Develop various back office applications to enhance customer experience by deploying digital solutions such as self-service customer portals, mobile applications, and other digital platforms. 
Automate and orchestrate existing processes for increased efficiency and productivity.
Modernize legacy systems by building apps on top of it. You can build Next-Gen business applications to supplement legacy systems such as core banking systems.
Create a task list and prioritize tasks
Business rules and priorities may shift over time. You can improve performance and productivity by putting all the work items and tasks from many systems into a single global task list. Prioritization helps you ensure that all crucial and time-sensitive tasks are completed on schedule. 
Low-code solutions like DronaHQ allow you to design, prioritize and automate back office workflows with configurable business rules. 
Assign tasks to the right people
After you have created the task list, it is time to assign them to the people who have the right skills and authority to perform the role. Role-based access control reduces shadow IT risk by protecting data integrity and only allowing people with authority to access crucial business information. This can also assign accountability to people to act responsibly and complete their work on time.
Modern back office vs. Traditional back office – How does a modern back office differ from traditional back office systems?
Traditionally, the back office system was all about paperwork. From inventory management to accounts handling, every detail of every transaction was manually recorded by staff. The evident shortcoming of the traditional system was the errors- which were inevitable given the humane nature of the employees.
The common roles in a traditional back office include –
1. Data entry and transcription
2. Records management
3. Document scanning
4. Transaction processing
The repetitive and monotonous nature of the tasks made it difficult for employees to stay engaged. Thanks to modern technologies like low-code, many traditional performing tasks can be automated to free employees from monotony and upskill them to perform more complex, creative, and fulfilling tasks.
Even if the front offices have undergone a massive technological transformation, the back office is still far from experiencing this. But now organizations slowly realize that to optimize the value of their front-office investments, they need to expand their digital transformation efforts to the back office.
While the traditional back office focuses on improving operational efficiencies, the modern system balances the cost efficiencies and customer experience by automating workflows for improved efficiency. 
Implement back office operations using DronaHQ
DronaHQ offers the fastest and most powerful way to enhance back office operations by building applications that are easy to scale and deploy. It allows visual app development by dragging pre-built UI components while also providing the capability to autogenerate CRUD screens and interactive forms quickly. Users can visualize and design automation by configuring business logic on the action flow and automating tedious tasks like approval, logic tasks, report generation, and more.
Smoothly fetch small and large datasets by connecting to databases, APIs using ready connectors or REST or GraphQL or gRPC APIS and building interactive frontend on top of them. With enterprise-grade security and SOC-II certification, work in a highly secure environment. Use our authentication methods like SAML, and SSO to create enterprise apps.
Manage which users can access which information with user control and built-in permissions. DronaHQ is fully responsive across all devices (web and mobile) and offers an enriching user experience. Sign up now to get started! 
Copyright © Deltecs Infotech Pvt Ltd. All Rights Reserved