Top Low Code/ No Code Influencers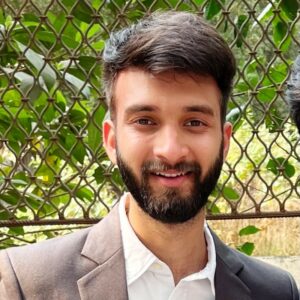 Low code/ No Code technology is fairly new, hence it is booming faster than anyone would've expected. It's necessary to follow the right Low Code/ No Code influencers of the industry to stay updated about it.  By 2024, low-code technology will be responsible for more than 65% of application development activity. Globally, the low-code development platform market is predicted to generate a revenue of $187 billion by 2030 resulting in rising of $10 billion in 2019. Furthermore, it is expected to advance at a fast pace, 31% CAGR, during the forecast period. By 2024, 75% of large enterprises will be using at least four low-code development tools for both IT application development and citizen development initiatives. 
As a rookie in this industry where everyone is talking about it and everyone has their views and opinions on it and gets a bit overwhelming as all the new information comes rushing onto you.
One of the best ways to enter and systematically gain knowledge is to follow the right influencers of the community, one's who have been playing this game for a long time and through that experience have gained valuable insights which would be a huge help.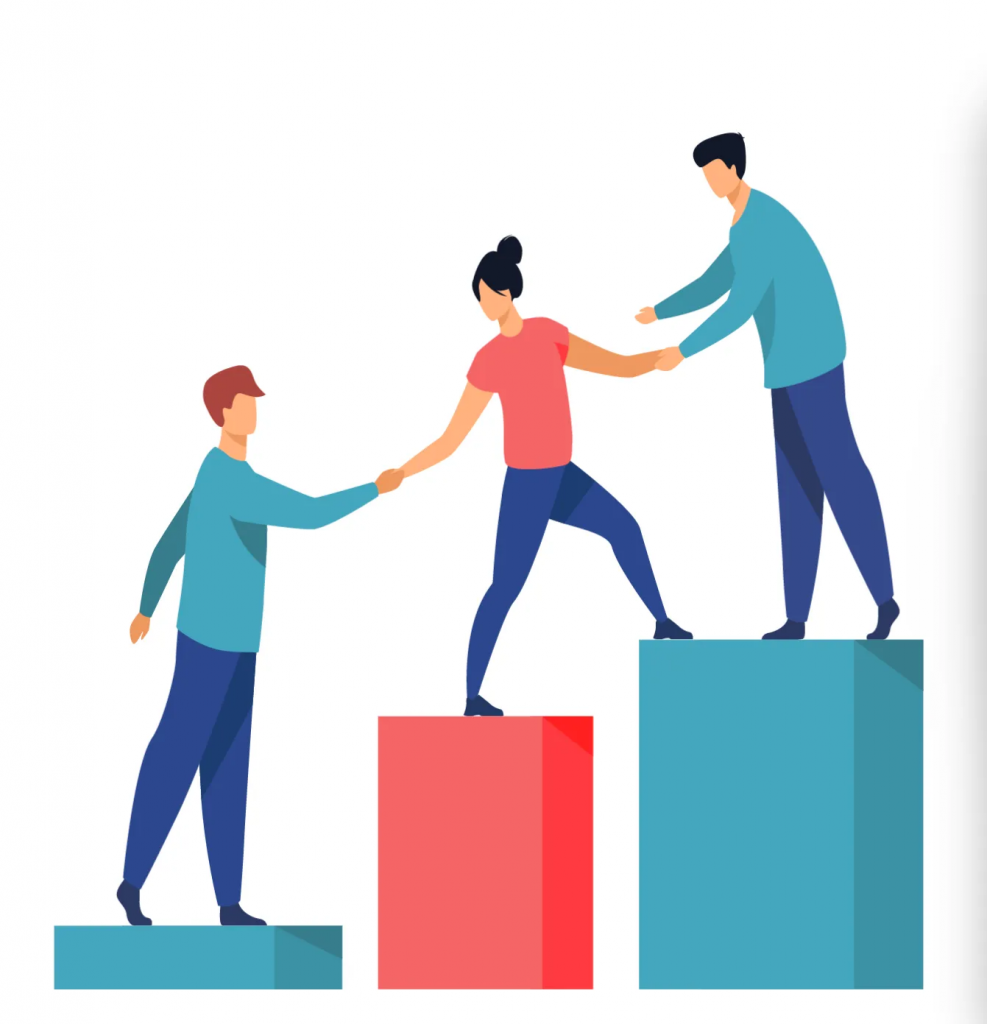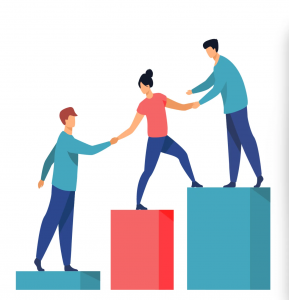 Here's a list of top influencers of the low-code market whom you can follow, they are roughly divided into 3 categories
Community leaders

Low code/No code creators

Educating in Low code/No code
Remember low-code has a lot of branches people can venture into. This is not a very strict categorization and people in it just don't influence through that particular category. Here are the top Low-code No-code influencers you need to follow immediately:
Low code/ No code Community Leaders
Joshua Tiernan
If you have any interest in no code you have heard about the community No Code Founders. It's one of the biggest communities in this industry with 8000+ members and it was founded by Joshua Tiernan.  He has done remarkable work by creating and launching several projects like remotecircle.com,  ernestly.co,  makrs.io,  nocodejobs.co,  nocodemeetups.co, openstacks.co
Find him at:
Joshua Tiernan – Founder – No Code Founders
Karthik Puvvada (KP)
Often known as KP, Karthik is a no-code builder, community leader, writer, and podcast host. He's currently the Program Director of No-Code Fellowship at On Deck. His two newsletters are
Build In Public:

Creators who take an audience-first approach in building products this newsletter focuses on them.

Keep Up With KP:

It is his hand-picked collection of essay excerpts, tweets, and products that educate founders and makers on how to build leverage on the Internet and create communities.
Find him at:

Philip Lakin

He is co-founder and CEO of  NoCode Ops which is a community dedicated to operations professionals that are leveraging no code to reimagine the future of internal innovation.
He has also taken over NoCodeCoffee Newsletter. Also, he is also co-founder and CEO of Propulsion Labs. They build sites and apps that make their clients very successful. 
Find him at: 
Philip Lakin – Founder – No Code Ops 
Kieran
He is a founder and no code maker. He recently founded Launch MBA, a community of motivated makers learning to build profitable online businesses. 
Launch MBA allows people to launch 12 products in 12 months each with different complexity and size. Finally, there is no prerequisite of any technical background since all products are built using no-code tools. 
Find him at:
Kieran ? 2021 goal: Build a SaaS with #nocode (@nocodelife) 
Low code/ No Code Creators
Janel
She is one of the most inspirational makers, marketers, and writers out there. Her forte is finding business ideas, making them into products fast, and building them in public. 
She is the brains behind the hit product Newsletter OS, a notion dashboard that helps you curate, write, and grow your newsletter. Her hands are deep into the low code/no code industry, as she:
Runs Ops at

On Deck's No-Code Fellowship

Writes a newsletter for curious called BrainPint

Alongside Joseph Kaplan created another notion resource called Podcast OS
Find her at:
Janel Loi – No-Code Associate – On Deck
Noel Lorenz
He's the Co-Founder & CEO of Nocode HQ which is a community where no code enthusiasts and learners can build apps, showcase their creations and can post questions, and have discussions. 
He's also the co-founder of ShoutOut.de. He is one of the most popular influencers in the community and has been a guest in no code/low code podcasts
Find him at:
Sisa Lleses       
She heads an all-women crew for all women founders called design off the boat. She is a maker and her products focus more on social impact. Her work and creations enable no code makers and designers to ship products fast. Her workshops are a great help for no coder beginners.
Find her at:
Nile Frater         
He is the managing director at NoCode.Tech is one of the best directories of tools and resources for non-techies who want to build, without code. He focuses on helping non-techies start their businesses and making it easier for them to learn essential coding concepts that grow the power of no-code tools.  
Find him at:
Educating in Low code/No code
Max Haining                                 
He is the founder of 100DaysOfNoCode to help people accelerate their no code learning journey and achieve their goals. 100DaysOfNoCode is an educational platform and online learning community that helps people build websites, apps, software, and efficiency-saving workflows without code. He hosts regular AMA where he brings in top experts to talk about new creations in the community and related products.
 Find him at:
 Max H. – Founder – 100DaysOfNoCode
Lacey Kesler                   
Lacey Kesler is the founder of Women in No-Code, a community focused on empowering and equipping women in their no-code journey.  Moreover, she is also a co-founder of Visual Dev Co., a training and education platform for no-code. As well as a co-founder in Visual, a freelancer marketplace. 
Further, she is also head of education at AdaloHQ. Her forte is to work with startups to craft their products and is passionate about educating people on using no-code solutions.
 Find her at:
Lacey Kesler – Head Of Education – Adalo 
Madhuri                                               
She is a maker and the Co-founder of Xperian & Nocolo.co which allows you to write any code, they are currently in private beta mode so you might have to join the waitlist. 
She is also a podcast host at Hireworthyas well as currently, she is building internal & external systems for Xperian. She's already shipped 30+ No Code projects since 2018.
 Find her at:
Tara Reed                                             
She is the CEO of Apps Without Code which is an online school that teaches people how to build apps without knowing to code and make money from the same. She aims at creating more opportunities for women in the industry.  
Find her at:
Ben Tossell                                     
He is the Founder & CEO of Makerpad which teaches the easiest way to build without code, it has tutorials and templates so people who don't know how to code can also create applications. He is a pioneer and expert leader in the no-code space.
 Find him at:
Ben Tossell – Founder – Makerpad 
Colin Winhall 
He is a maker and no code evangelist. Also, he's the founder of Core Digital and Haystack News. Even more, he launched 13 personal side projects till now from which 9 are still running. 
Find him at:
Colin Winhall – Customer Experience Manager – Adalo 
To learn more about the low code/no code community check out: DronaHq
Copyright © Deltecs Infotech Pvt Ltd. All Rights Reserved