What is no code app builder?
A no code app builder is an application development platform that allows visual development with pre-built UI components, ready data source connectors, one-click deployment options and more. Without extensive technical skills or writing much code, a fully functional app can be developed and deployed. It's empowering a new line of app makers – citizen developers.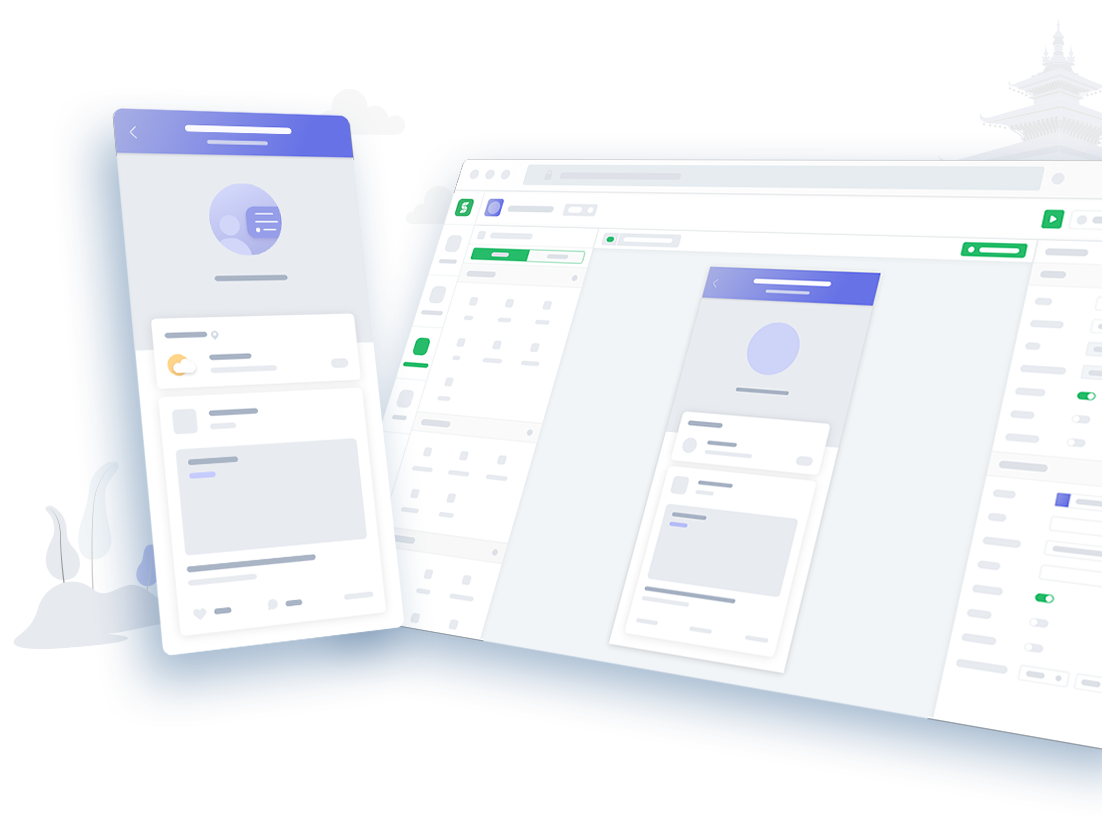 How does no code app builder work?
A no code mobile app builder is a visual development interface that helps to build powerful frontend apps and tools by dragging and dropping pre-built UI components over a canvas, connect to most databases and anything with a REST, GraphQL or gRPC API and deploy and share securely. All the hard stuff is managed, from responsive react - like UI components to integrations, hosting, audit logs, authentication, etc. The no code app builder comes with security, reliability and permissioning built-in. Developers and (non-developers) business teams love and build apps at speed.
Some sophisticated no code app builders like DronaHQ are powerful enough to let you build fully functional apps. It allows teams to build custom apps and internal tools and start scaling their processes in no time. Enterprises use no code builders to empower citizen development within their organizations.
Prototype before investing in technical resources, develop at speed, iterate by empowering teams and scale without worrying about infrastructure or resources.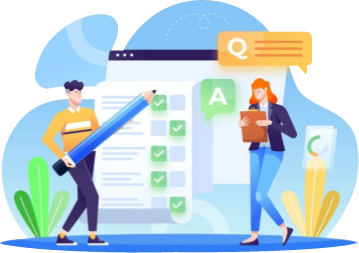 Evaluating Top No Code App Builders
Get free evaluation tools to identify the best no code builder for your business.
No code app builder's features
No code app builders provide a UI builder that enables users to assemble pre-built controls to build a mobile or web app easily. Main features of a the app builder include visual interface for drag and drop of UI components, responsive layouts, ready connectors to data sources, connectors for API, ready templates, authentication, security, environments, audit logs, user management, automations, event handlers, permissioning, cloud or on-prem deployment. All you have to do is focus on the functionality, logic and end-user experience, let the no code app builder take care of the rest.

Drag & Drop Builder
Drag and drop is a central function of any no code app builder. You can easily drag and drop the UI component like charts, tables, form fields, buttons or more as needed to build your app using this interface. Assemble and build customized interfaces in minutes instead of spending time tackling code.

Data Connections
No code app builders come with preconfigured database and API connectors. These native integrations simplify how you connect your data sources to the front-end. A basic user interface helps add connectors for your preferred database or server-side application in a codeless manner.

Publish Everywhere
No code app builder lets you build apps once and access it over web, iOS, and Android. Apps can be published in 2 modes viz. organizational access and public access. Invite users or add them to access with login in organizational access. And direct link or embedding for public apps.

Scale with Governance
No code app development platforms promote IT and citizen developers collaboration. The two work in concert by maintaining visibility and control over the organization's application ecosystem. IT teams can set policies and monitor how the business teams consume business resources such as APIs and data.
Benefits of using a no code app builder
The low barrier to entry is just one of the many enticing things about turning to no code app development. Here are some other upsides when you build apps with no code app builder: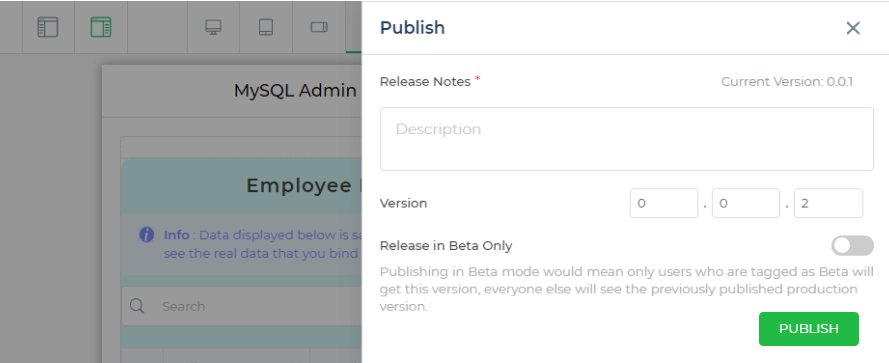 From a few hours to a couple of weeks, apps developed using no code app builder speeds up time-to-market as compared to any traditional development timeline. With a lot of pre-built components and enterprise grade features, heavy lifting is done for the app development cycle. For the developers, enterprise-facing apps often take a backseat over customer-facing apps.
No code app builder offers rich functionality and the ability to turn projects around in a short time frame. These no code mobile app builders are bridging the gap between ideas to full-fledged apps, helping IT push apps out of the door faster.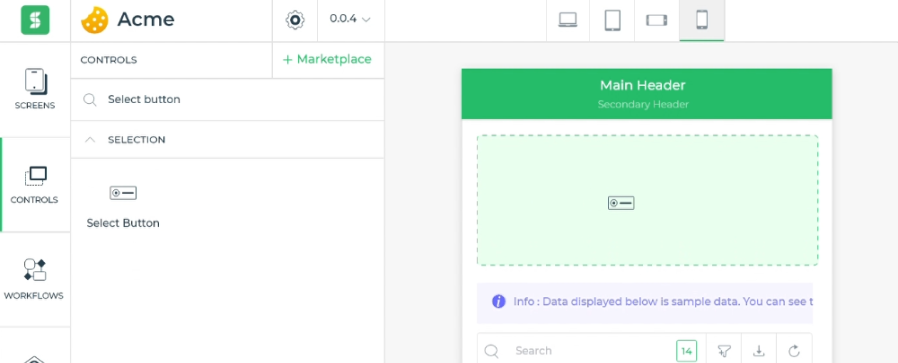 With Visual interface, citizen developers can see what they are building and make changes accordingly. Traditional application development is rooted in legacy code and rigid data models. App developers must define all entities (e.g., which third-party apps need to be integrated) from the start, which can make it difficult to get a project off the ground. This delays the app development timelines.
A no code web app builder gives you the flexibility to start building immediately, with full flexibility to adjust on the fly and completely edit and republish when necessary.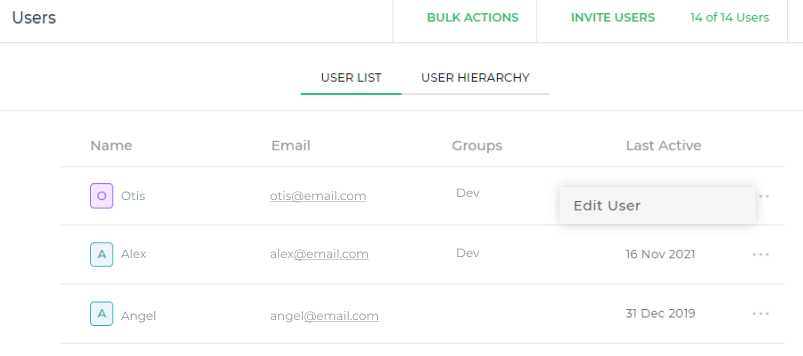 In traditional app development, there's often some level of disconnect between the business and IT teams that support them. Business teams will often outline directives, then pass them on to IT teams who work to build projects that may or may not hit the mark.
No code changes this by promoting transparency and cross-team collaboration. Subject matter experts and engineers alike can get involved in the app development process and help bring a product to life.
While you cut down on development hours to roll-out applications, you also don't need a large team of expensive professional developers. Since the platform team constantly works on future proofing the platform, you can save a lot on maintenance costs and focus on what really matters. It's refreshing to know that you don't have to compromise on the output as you adopt no code.
Many applications built using no code builder are internal facing custom tools, and have reported an increase in team productivity.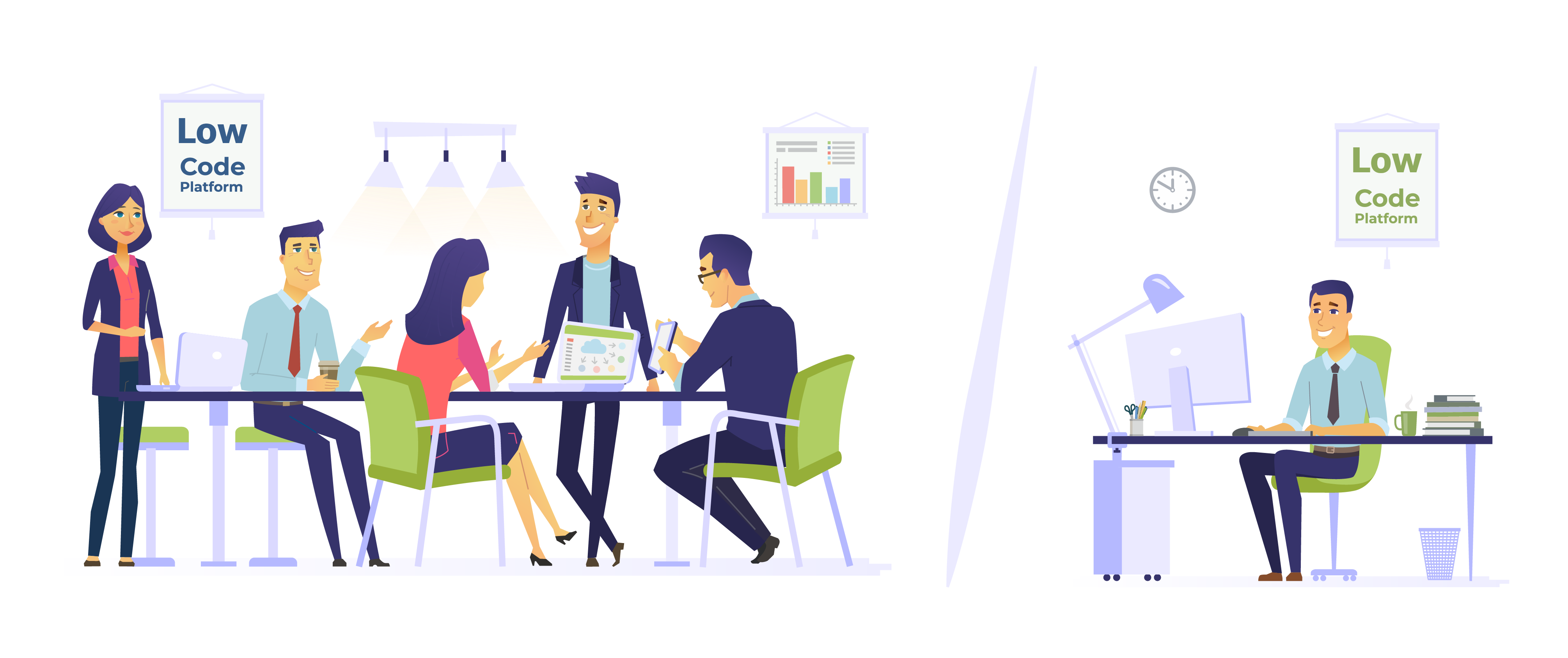 Who uses a no code app builder?
To accelerate speed to market and increase productivity, no code empowers everyone in the organization to build applications on a highly secure platform
Types of apps that can be built with no code app builder
From a basic CRUD interface to a complex customer support tool, users can build build a variety of applications spanning every industry.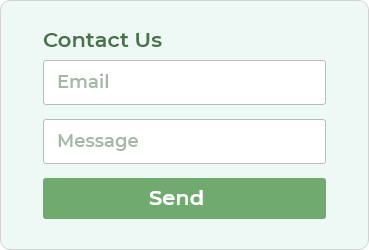 Database GUI
No code connects directly to sources like PostgreSQL, MySQL, MongoDB, RedShift. Design front-ends to view, add, edit, delete your data.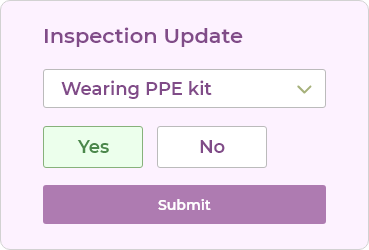 Mobile Apps
With the world on the go, mobile applications are more important than ever. Create field force mobile tools with no code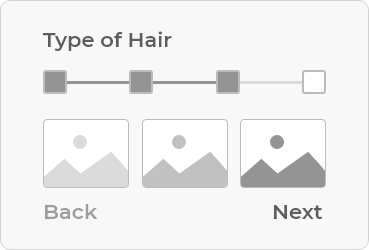 Interactive Forms
Create interactive and offline-enabled dynamic forms to capture accurate data, validate form fields, upload to database, auto generate reports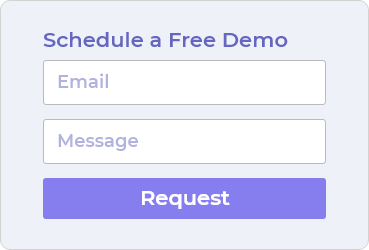 Operational Apps
App for data organization, technical support, or sales funnels, no code software equips teams with the tools that boost productivity
Build apps without coding using DronaHQ
Focus on the functionality, logic and end-user experience, let the no code app builder take care of the rest.
Build apps at speed
Making apps with a no code app builder is much faster than traditional coding. It cuts down the time spent on building, testing and deploying the app using a visual approach.
Empower citizen developers
No code app builder bridges the gap between business and IT by giving the power to create custom digital tools on top of existing data sources in the hands of the business user.
Explore DronaHQ's
No Code App Builder
Quickly build and deploy custom apps and internal tools that unify all your data sources
Mobile and Web App Builder
Out-of-the-box API & DB Connectors
Role-based Access Controls