ToolJet vs DronaHQ: Empowering Business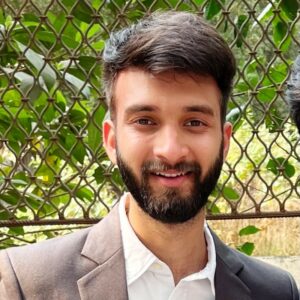 In the phase of rapid application development, DronaHQ and ToolJet have emerged as key players, offering low-code solutions for creating internal tools. As businesses strive to enhance efficiency and tailor-made solutions, choosing between DronaHQ and ToolJet becomes crucial. In this comparison, we'll take a closer look at the features, benefits, and potential limitations of both platforms to determine which one best suits the task of turning innovative concepts into functional tools.
What is Tooljet?
Tooljet is a low-code platform that focuses on accelerating the development of complex internal tools. It enables organizations to build such tools quickly with minimal engineering efforts. By providing an open-source and user-friendly environment, ToolJet aims to maximize productivity, reduce costs, and expedite deployment. It offers a built-in database solution that is powered by PostgreSQL. 
Pros of Tooljet:
Intuitive Interface: ToolJet's user-friendly interface, combined with the drag-and-drop feature, simplifies the application creation process, enabling users to design and develop applications with ease.
Feature-Rich Platform: With support for API integration, and custom code, ToolJet extends its capabilities beyond basic application development, catering to more complex requirements.
Custom Component Library: ToolJet's provision of a custom component library empowers users to design and develop their own unique components. This flexibility allows for the creation of tailored solutions that precisely match the requirements of their applications. 
Language Flexibility: ToolJet supports both JavaScript and Python, allowing developers to harness the power of their preferred programming languages for custom logic and data transformations.
Cons of Tooljet:
Limited Visual Elements: ToolJet's visual elements might be insufficient to accommodate the complexity of certain projects, potentially limiting the customization and design options available to users.
Limited Third-Party Integrations: The platform's limited support for third-party integrations could pose challenges for applications that require seamless connectivity with external services or tools.
Lack of API Authentication Methods: The absence of various API authentication methods, such as JWT, NTLM, Hawk, Digest, and PKCE, might hinder the integration of applications with diverse authentication requirements.
No AI Assistance: ToolJet does not provide AI assistance during the application development process, potentially missing out on automated suggestions or optimizations that AI-powered tools could offer.
Missing Visual Actionflow Builder: The lack of a visual actionflow builder might impact the ability to create and manage complex workflows within applications, which could be a limitation for certain use cases.
What is DronaHQ?
DronaHQ is a modern low-code app development platform used by developers, CTOs, and product managers to build internal tools on top of any databases, APIs, or third-party app without the need for extensive coding. It offers a rich library of pre-built UI components, pre-designed app templates, and ready DB and API connectors, enabling organizations to build internal tools quickly with minimal engineering efforts. 
Bridging technical expertise and innovation, DronaHQ facilitates efficient workflow management, data visualization, and internal tool creation, optimizing operations and accelerating idea implementation. 
Pros of DronaHQ:
Extensive Integration Capabilities: DronaHQ supports a wide range of integrations with third-party services like WhatsApp, Slack, Twilio, etc., APIs, and data sources, enabling seamless connectivity and data flow between applications.
Responsive Design: DronaHQ's applications are designed to be responsive, providing a consistent and user-friendly experience across various devices and screen sizes.
Enterprise-Grade Security: DronaHQ is SOC-II and ISO 27001 certified, ensuring that applications built on the platform adhere to industry best practices and data protection standards.
Flexible Pricing: DronaHQ offers user-based pricing, allowing organizations to choose plans that suit their specific needs. Additionally, the availability of $0 developer plans can make the platform accessible for small projects and individual developers.
Comprehensive Add-Ons: DronaHQ's array of add-ons, including a PDF generator, automations, built-in database, and embed apps feature, enriches the platform's capabilities, catering to a wide range of application requirements.
Visual Actionflow Builder: DronaHQ's visual action flow builder simplifies the creation of complex workflows, offering a user-friendly interface to design and manage intricate processes within applications.
Assistive AI for Database Queries and Code: DronaHQ's Assistive AI assists in database queries and generating JavaScript code for data transformations, streamlining tasks that might otherwise require manual coding.
Auto-Generate CRUD Interfaces and Forms: DronaHQ's auto-generate feature accelerates development by automatically creating CRUD (Create, Read, Update, Delete) interfaces and forms, saving time and effort in building these common application components.
API Authentication Methods: The platform offers a range of API authentication methods, including Standard, JWT, NTLM, Hawk, oAuth 1.0a, Digest, and PKCE. This versatility accommodates various security requirements when integrating with external services and APIs.
Cons of DronaHQ:
Limited Publishing in Free Plan: The absence of an option to publish apps in the free plan might restrict the ability to share and deploy applications without upgrading to a paid plan.
Not Open Source: DronaHQ not being an open-source platform could limit the degree of customization and control that some organizations prefer when it comes to their development tools.
DronaHQ vs. Tooljet vs. Retool: A detailed comparison of features
DronaHQ
Tooljet
Retool
UI builder and apps
Editor
2 editors – Simple and Advanced (CSS friendly)
1 editor
1 editor – simple only
Screen types
Header, Screen, Pop up, Menu, Drawer/Tray
Single basic screen
Screens and modals
Components/Controls
120+ components
50+ components
100 components
Templates
Ready templates for different screen types
No templates
Ready templates available
Mobile
Same apps can be for mobile and web
Need to build seperately for mobile and web
Different apps needed to be built for mobile and web
Embed
Available
Available
Available
Secure Embed
Available
Not available
Limited features
Public Apps
Available
Available
Limited features
Visual actionflows
Available
Not available
Not available
Step by step debugging of actionflows
Available
Not available
Not available
Form repeats – self repeating forms
Available
Not available
Not available
Tab index
Available
Not available
Not available
Unified rule and validation engine
Available
Not available
Each component individually
Inline editing in table grid
Available
Not available
Available
Localization
Available
Available
Not available
Assistive AI in queries and JS
Available
Not available
Available
Data environments
Unlimited
Dev, Staging, Prod
Dev, staging, prod
Auto generate CRUD and forms
Available on SQL databases
Not available
Not available
Automations
Available
Not available
Only Cloud
Workflows
Available
Not available
Available
PDF Creator
Available
Not available
Not available
Connectors
Databases
Standard + IAM role (self hosted) + existing SSH keys.
Standard + IAM role
Standard
REST, SOAP, GraphQL
Standard
Standard
Standard
API auth methods
Standard + JWT, NTLM, Hawk, oAuth 1.0a, Digest, PKCE etc.
Basic, Bearer, and OAuth 2.0
Standard
Multi step auth
All above auth + JS code
Not available
Custom auth
Ready APIs
Slack, Google sheets, Airtable, Salesforce, Twilio, AWS etc.
Multiple options.
Limited options.
SFTP
Available
Not available
Not available
FTP
Available
Not available
Not available
Protocols
Grpc, sftp, smtp, shell script
Grpc (self-hosted), Smtp
Limited and only on self hosted.
User management and ecosystem
SSO
OIDC, SAML, Google and Custom in cloud and self hosted.
okta, Google, Github, OpenID connect and LDAP
OIDC, SAML only in Self hosted.
User roles
Owner, admin, user
Admin, user
Owner, admin, user
Permissions
User and group based including granularity of environments.
User and group based
Limited permissions.
Branding
Available from business plan onwards
Available from business plan onwards
App catalog
Multiple groups – show different apps
Available
Not available
App and user analytics
Available
Not available
Not available
Different creator and user portals
Available
Not available
Not available
Advanced security options
IP whitelisting, device restrictions etc.
Whitelisted IP, TLS only on cloud
Not available
Role-based views
Yes
Not supported
Help & Support
Dedicated support
First to offer 24*7 on-call assistance for customers
Support via phone, private portal & email
Only in the enterprise plan
Community
Extensive
Extensive
Extensive
Documentation
Comprehensive
Comprehensive
Comprehensive
| Ready to level up your app development game with the perfect ToolJet alternative? Get started with DronaHQ
Making the Choice: DronaHQ or ToolJet
As we've explored the features, advantages, and potential drawbacks of both platforms, it's evident that each offers a unique set of benefits tailored to diverse needs.
DronaHQ shines with its flexibility, accommodating both no-code and low-code users while providing a wealth of customization options. The platform's extensive integration capabilities, responsive design, and scalability make it a contender for those seeking a versatile toolset. The presence of AI assistance, visual action flow builders, and support for multiple API authentication methods further enhance its appeal.
On the other hand, ToolJet boasts its focus on rapid internal tool development, enabling organizations to streamline their workflows efficiently. With its intuitive user interface and features like real-time collaboration, custom component library, and support for JavaScript and Python, ToolJet caters to the needs of those aiming to swiftly bring internal tools to life.
In the realm of low-code development, both DronaHQ and ToolJet present a canvas for innovation and efficiency. DronaHQ excels in its range of add-ons, user-based pricing, and comprehensive support, while ToolJet stands out for its ease of use and rapid tool creation.
Ultimately, the choice between DronaHQ and ToolJet depends on your organization's unique requirements, project complexity, and desired outcomes.
Get started with DronaHQ today and start building your first low-code application now!
Copyright © Deltecs Infotech Pvt Ltd. All Rights Reserved