Popular low-code use cases with DronaHQ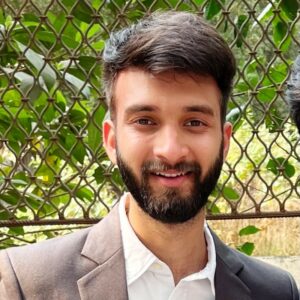 Understanding popular low-code examples
According to the Mckinsey and Oxford joint study, most large-scale IT projects fail to prove or validate themselves. The rigid IT structures, complex coding processes, and prolonged development times are some of the challenges that businesses face. This is one of the primary reasons why enterprises have started to adopt low-code use cases to enhance business operations.
With low-code application development, you can build a variety of applications with little to no coding. Low-code platforms are particularly well suited for rapid application development, as they allow you to quickly create and deploy applications. You can use these platforms to create anything from simple applications to complex enterprise solutions with workflows. 
Gartner predicts that 65% of the app activity will result from no-code/low-code development by 2024. Join us as we take you through the popular use cases of low-code development, and learn how popular industries are using low-code and its advantages.
Low-code use cases
One of the reasons behind the massive popularity of low-code platforms is that users can  create and innovate applications that cater to their unique needs with little to no help from the development team. It appeals alike to experts, citizen developers, and subject matter experts, enabling them to put their vision into reality. 
Here are some common examples of low-code use cases that work for businesses across virtually any industry-
GUI 
UI interface is a primary component in determining the user experience and satisfaction with an application. Building the perfect intuitive interface requires a lot of effort and expertise, mostly because these user interfaces need to work across various devices and platforms, including desktops and mobile devices. When you utilize a low-code platform, you don't have to worry about creating your interface from scratch because they comes with pre-built UI components that can be styled externally.
Internal tools
The essence of low-code is to make application development easy and accessible to business users, subject matter experts, and citizen developers without technical wizardry. Internal tools, business/employee-facing tools, or back office apps (used by internal users to optimize business operations)are the most popular category for businesses using low-code. Developers have used low-code platforms to rapidly build internal tools like admin panel, custom CRM, advanced dashboards, forms & surveys, and approval systems.
Application Orchestration 
Low-code tools are popular because they can seamlessly generate configurations that enable integration between two or more applications or service platforms like API orchestration from CRM or support systems. Accelerate the development, Increase data availability and consolidate disparate data sources to create a rich analytical environment that generates useful, actionable insights. For example, you can build a unified centralised customer support tool integrating communication platforms like Slack, Zendesk, Customer Order Database, Stripe payment gateway.
Legacy modernization
Maintaining a legacy system is exhausting, with time-consuming updates, excessive outages, and compatibility issues with new software. Low code is a visual approach to development that enables organizations to build custom applications to supplement or replace legacy systems, while easy to maintain. Low-code offers an environment for business teams to easily maintain business-critical applications that scale and evolve with the organization needs.
Workflow Automations
Low-code enables businesses to automate repetitive tasks integrating across various apps and services.  It increases efficiency and improves productivity. Low-code offers the speed and flexibility you need to automate your processes, so that everything can run smoothly. Low code empower everyone to build automated processes using drag-and-drop tools  with hundreds of pre-built connectors, templates.
MVPs and prototypes
MVP(Minimum viable product) and prototypes are the initial version of your product with core functionalities used for validating your hypothesis. It allows Product Managers  to analyze product's technical and market possibilities and identify areas for improvement to attract more users. Low-code is a great facilitator of this process with visual programming and reusable components. You can save hundreds of engineering hours, focus on complex projects and core business tech. 
Centralized platform
Low-code platforms allow you to view and connect all your data in a centralized platform. They also include important security features like an admin tool, access control, granular permissions, role based access. ​​Easily enabling democratising data across the organization, and enabling access to them to relevant roles. It enables nontechnical users to dive into the data, query it, test out new assumptions, and quickly put that data to work. 
Personalised digital journeys
Digital journeys or user journeys are the sum total of experiences that a customer has while interacting with your organization. A digital journey details the complete end-to-end experience from the customer's perspective instead of looking at each touchpoint separately. For example, their experience while chatting with customer support, and browsing experience on the application or website-all of it together will entail the complete digital journey
You can utilize low-code to create personalised experiences for customers to receive automated support, update information, send alerts and notifications, or retrieve passwords to keep customer frustration to a minimum and increase retention.
Admin Panels
Admin panels allow users to securely update and amend databases, in seconds. These panels come with lots of benefits including workflows and automated tasks. Whether your company handles client data or project metrics, admin panels are the most efficient way to manage database entries.
Personalised customer experience
Quickly create the personalized experiences your customers want using low code tools. Self-service customer portals are a great way to reduce your customer support team's workload by enabling users to perform basic actions themselves. Moreover, they can also be a good source of revenue. 
The best online travel services portal moves you through that experience seamlessly, and it's a connected and personalized journey from booking all the way to the post-trip email survey. A connected experience creates loyalty and trust, and makes you want to utilise that service again. Low code tools can help you quickly add personalised layers or new features to existing products.
Real-time dashboards
Low-code platforms empower users to embed analytical components by automating analysis patterns into libraries. Some of the popular dashboards that can be built with low code are sales dashboards, inventory dashboards, employee dashboards, and so on.
Customer and employee portals
With low code, you can quickly build portals or interfaces that are tailored to specific experiences. Low code portals are also cost-effective digital tools. They can be used by internal employees or external customers who need self-service options like submitting claims, paying bills or generating quotes.
New SaaS Applications
Many companies are putting an effort towards digital transformation, making it a norm to digitize sales through business applications that are either web add-ons or standalone software. This is where the role of SaaS apps is realized, but they are generally complex and time-consuming to build. But a good low-code platform can simplify the process from design, development, and testing to deployment- making it easy and rapid. Low-code SaaS apps also roll out with better speed-to-market and more cost savings.
Field Inspection
Low code platforms make it easy for anyone to build field inspection applications. Low code can be valuable for many industries, such as real estate, construction, and law enforcement. They allow app users to inspect items in a certain area and make quick decisions while on the go.
Digital Banking
Low-code and no-code platforms make it possible for developers to create secure apps that run on every type of device. Online banking requires a lot of security, so a low code platform with advanced features related to tracking transactions, identity verification, and timely payments is a good option for creating banking apps like this.
Examples of Industries using Low-code
In order to cement a secure position in the market, it is important for industries to scale their technology and operations according to new market trends and demands. This is one of the core reasons industries are investing in agile and flexible solutions like low-code development. Here are some examples of industries using low-code to take application development to the next level-
BFSI
Fintech refers to any business initiative that utilizes technology to build, automate or enhance financial services and processes. Fintech apps vary from project to project and can be used for various tasks such as KYC verification, loan approvals, license management, fraud monitoring, and more.
With a low-code banking app, customers can monitor their accounts, which are integrated with a complex back-end system to get the account data. These applications facilitate easy updates without harming the customer experience, which can be difficult and complex with a traditional solution.
Manufacturing
Low-code platforms are widely used in the manufacturing industries for providing process modernization, digital solution customization, and flexibility for scalable implementation. Low-code can help you create a custom ERM system where all corporate data is easily stored, managed, and analyzed, providing maximum transparency to team members and improving collaboration between departments. For example, you can track inventory levels of existing systems for realistic scheduling, automate the procedure of placing orders, send alerts and notifications when a stock falls below a specified range, track raw materials shipments, and more.
Education
To manage work efficiently, web and mobile applications have become necessary for schools, colleges, and universities. Low-code platforms accelerate time-to-value enabling educational institutions to sustainably meet the ever-growing academic changes and demands of students, faculty, and staff. You can streamline administration and enable new campus services much faster and more collaboratively. For example, you can build service portals to provide a seamless experience to students, teachers, and stakeholders across the web and mobile with a conversational UI, or automate processes like registration, downloading admit cards, etc.
Healthcare
The healthcare industry deals with a huge inflow of records and information daily, making it a prime area for digitization. Digitizing crucial healthcare processes using low-code solutions can curb healthcare costs while improving clinical outcomes. For example, with a  low-code platform, you can develop tools to support clinical rounding by providing doctors and nurses with a digital rounding checklist to quickly generate and submit reports online, saving time and improving efficiency.
eCommerce and Retail
Retailers are undergoing a huge shift to e-commerce selling in recent years, especially with the rise of low-code platforms. These platforms use a headless architecture to allow developers to visualize the application UI and e-commerce functionalities as separate entities. Low-code offers APIs that efficiently manage the communication between these separate components.  Developers can create applications with features like checkout functionalities, shipping and tracking, billing, and subscription for an enriching customer experience.
Core IT software
Well-established organizations already have core systems that are hard to scale and update. This leads to many of them being outdated. Thanks to low-code, you can easily scale and modernize these systems by supplementing supporting applications. Low-code enables users to update and build core systems such as database and transaction technology that include business logic and processes that ensure financial, employee, stock, customer, vendor, and similar types of data are up-to-date.
Advantages of low-code platforms for business use cases
Here are some of the advantages for businesses using low-code platforms-
Flexibility and scalability in a unified IT environment
Users can easily integrate low-code data apps with other apps in the organization's software ecosystem. Several systems of the IT department can be connected via a low-code platform's API in a unified IT landscape boosting the solutions to match the company's goals for development.
Rapid software development and deployment
Low-code technology minimizes hand-coding efforts to ground level and makes app development accessible to developers irrespective of their level of expertise. With a user-friendly UI, one-click deployment, and support for a collaborative environment, low-code makes app development super convenient, rapid, and cost-effective.
Improved agility across the software development lifecycle
Low-code solutions enable developers to easily accept changes to a project and transform the processes or apps even after deployment without harming the user experience, which is unlikely with traditional programming. Adapting to changes quickly helps in fulfilling customer expectations and reverting to market changes quickly.
Reduced risks associated with shadow IT
Low-code platforms help to overcome shadow IT by providing developers with competent tools to build apps more quickly, contributing to better IT governance, end-to-end transparency, reduced data security risks, and many other improvements in operational efficiency.
Choose DronaHQ for all your use cases
DronaHQ offers the fastest and most convenient way to build powerful feature-rich applications.  
DronaHQ gives you:
Easy to use interface: 
DronaHQ is perfect for everyone as it comes with a drag and drop interface that makes it easy to design the UI of your app within minutes. 
Ready UI controls:
DronaHQ comes with 150+ pre-built UI controls like table grid, text input, dropdown, action buttons and many more. For example, you can make notes using the text input, or you can perform certain actions using the button after visualization of the data.
Integrate quickly: 
Smoothly manage data fetching. Integrate with more than 50+ API, databases, and multiple third-party applications like MySQL, Airtable, PostgreSQL, or Shopify and visualize multiple data sources in the same view.
Role based access:
You can fix the accessibility of your apps data using rules and validations feature. 
Highly secure:
DronaHQ provides enterprise-grade security that has been put to the test in numerous large enterprises. Also get safety features like SOC type II compliant, SAML SSO & 2FA, audit logs, on-prem deployment and also with secure embed allow only verified/logged in users to access the app's link.
Web + Mobile output:
DronaHQ is responsive across devices, offering mobile (iOS and Android) and web output.
Sign up now to get started for free!
Copyright © Deltecs Infotech Pvt Ltd. All Rights Reserved