Low Code Banking: Faster financial solutions with DronaHQ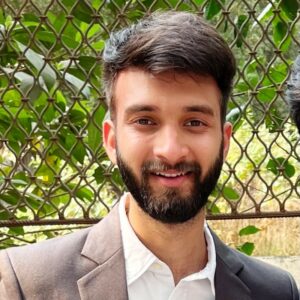 Even if there was a need for low code in banking, its urgency was realized during the COVID-19 global crisis.  The sudden crisis was complicated for the banking industry to deal with and adapt to the changes in managing internal and external business functions. 
Since the pandemic, employee and consumer behavior drastically changed, urging banks to take control of their digital experiences. To manage the entire client lifecycle from lead generation to onboarding, self-servicing, and back office operations gradually, banks needed to upgrade and innovate digital applications to meet the popular as well as their unique needs.  This required businesses to boost their digital capabilities and automate processes to address internal business functions as well as customer needs productively. 
Low-code banking was the need of the hour and the appropriate technological upgrade to address this change. It changed the banking experience for the better by encouraging innovation to meet internal demands and shifting focus to customer experience. Low-code banking enables transparency and empowers users with tools to meet technical requirements. It further provides banking with the speed, flexibility and power to build tools that can help boost staff productivity, improve customer experiences and practice digital transformation.
We are going to discuss some popular low-code banking solutions and how adopting low-code solutions can help the banking industry innovate digital solutions  
Why should banks adopt low code?
According to a recent survey by McKinsey, 87% of executives are experiencing skill gaps in the workforce, giving a hard time to financial services firms to recruit developer talent. Low code platforms [1] help the time-strapped engineers build frontends on top of existing data faster leveraging pre-built capability and [2]empower the internal users of the organization to innovate applications to tackle different business problems by building apps using a zero-code approach.
Here are some more reasons for banks to go low code.
Accelerate application development process
Traditional development methods are complex and extensive taking up to months to build new business applications from scratch. Low code platforms can minimize the development timelines by up to 85% with many solutions delivered within a month or less.
With low code development, developers can innovate applications with minimal coding. They can make use of a low code platform's intuitive visual development style, drag and drop tools, and easy-to-configure interfaces to build powerful applications. 
Improve business agility
Low-code platforms offer an iterative development style enabling teams to build a minimum viable product (MVP) rapidly. It can be later fine-tuned and scaled up over time. Banking organizations need to constantly adapt to market needs, regulatory changes, and world events. Adopting an iterative approach toward application development can boost business agility.
Better customer experience
Banking organizations have to communicate with customers and perform important business functions constantly. Low code technology can help banking organizations automate a lot of processes very quickly. This can significantly reduce the waiting time for certain processes to complete. For example, the KYC and AML regulatory check can be automated during the client onboarding process contributing to an improved and hassle-free customer experience.
Limiting outsourcing expenses
Outsourcing experts to fulfil internal business requirements can be expensive. Also, finding the right talent who understands both the business trajectory and the development requirements can be difficult. According to the Forrester Research Survey on low-code platforms, 70% of IT leaders found that low-code platforms are more affordable than traditional development platforms.
Digital transformation
Low code empowers banking organizations to practice digital transformation without making huge financial investments. Low code platforms lower the dependency on professional developers, which requires minimal coding while ensuring full security. Low code platforms are transforming the banking business landscape by enhancing customer experience and interaction with the help of rapid application development capabilities.
High level of personalization
Customers and employees are the focal points of banking organziations. Consumer/employee preferences and requirements play an important role in influencing the functions and features of the application.  According to a Gartner survey, brands lose almost 38% of customers due to poor personalization efforts. Low code platforms help you to customize and personalize applications reflecting thier needs.
How can low code transform banking and finance?
Low code platforms empower internal business teams to innovate and develop robust, bespoke applications with speed and security to improve internal functions and customer experience. Low code development can help achieve speed, stability, and agility in software development along with transforming other important functions –
Increased deployment frequency
Using low-code platforms improves deployment frequency by reducing friction and increasing delivery speed between the development updates and their shipping. By simplifying the coding process and removing the dependency on IT teams, all necessary updates can be made in short order while quickly identifying and patching problem areas in the logical sequence. Low code helps you build features quickly with the least effort and speeds up delivery to your end users.
To optimize deployment frequency, you can start by auditing your organizational structure and staffing teams properly and fully to ensure it is devoid of any redundancy that could affect workflow speed. 
Quicker lead time for changes
Lead time is the time between initiation and completion of a production process. Low code platforms offer the flexibility to build scalable applications in a point-and-click environment. It encourages innovation to build specific solutions to unique business requirements. The biggest advantage of low code is that it appeals alike to developers of all technical skills. Even lower-level programmers on your team can grasp and utilise the system efficiently. This will further help to explore the potential of the entire team to contribute to the application-building process. 
Reduced failure rate
Low code platform simplifies the experience of application building while allowing developers full flexibility to customize applications. It can also help in reducing the failure rate by lowering the margin of error. A lower failure rate implies that the product is sound to perform all functionalities.
Low code banking application and solutions
Customer onboarding
Offering a top-class digital onboarding experience is the key to acing customer experience that can also boost revenue growth. Low code solutions can help in improving customer onboarding experiences by capacitating the internal users to build powerful, intuitive apps that can be delivered in minutes. DronaHQ offers highly customizable, and easy-to-deploy templates that help users quickly add process automation to this critical banking workflow. 
Staying compliant
Banking organizations need to balance between providing exceptional customer service and meeting regulatory requirements. With the help of DronaHQ, banking organizations can build applications for safe and secure data regulation. Teams can be empowered to respond and comply with new regulations in real-time. 
Know Your Customer(KYC)
Banking organizations have to adhere to "Know Your Customer" guidelines. It is one of the most important banking processes for collecting and managing customer information. With the help of DronaHQ, banking organizations can build internal tools for processing KYC compliance in a faster way.
Fraud monitoring tool
Fraud detection and monitoring is a vital function for banking since they continuously deal in exchange of transactions. DronaHQ empowers users to build fraud monitoring applications to empower operations and customer support teams to view transactions in tables, look up customer information, and verify or freeze accounts if any suspicious activity occurs.
Loan Origination
Applying for a loan is a stressful and chaotic process. DronaHQ can help your organizations generate solutions to manage this critical experience. Low code solutions can help you organize and streamline the loan process. Users can create applications to allow customers to select their type of loan, enter information, upload documents and directly apply within the app with no extra systems or barriers. This can help reduce the internal burden while giving customers a hassle-free experience. 
Letters of guarantee process automation
Issuing letters of guarantee can be a lengthy and hassle-filled process for the customers leading to customer frustration and dissatisfaction. With DronaHQ's low code solutions, you can automate system interrogations and unify the process flow into a fully auditable and customizable digital experience. This can reduce approval time to under 3 hours.
Conclusion
DronaHQ is SOC-II and ISO 27001 certified, and all plans include SSL encryption to keep your sensitive information and data safe and secure. You can give role-based access to users and regulate user permissions. This includes controlling who can access your apps, database, and APIs, allowing only authorized users access to mission-critical operations. With our intuitive drag and drop builder, you can rapidly build powerful and responsive apps across devices without investing heavily. Sign up for a 14-day free trial plan!
Copyright © Deltecs Infotech Pvt Ltd. All Rights Reserved