Low Code vs. BPM – What are the Differences?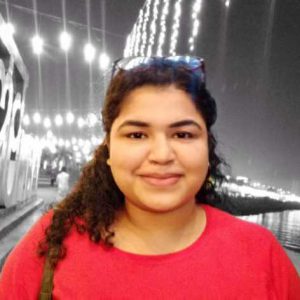 Business Process Management (BPM) platforms have created a lot of buzz in the last few years. BPM is the process of creating, managing and analyzing different core processes of a business to streamline different processes and activities. 
When discussing BPM, there is another factor that you should know about! It is called low code BPM. Low code BPM is an advanced and simpler version of BPMs that is helping users optimise business processes visually to achieve better results, faster.
But do you know the differences between low code BPM and BPM? What are the technological and functional differences between these two tools? We'll cover it all in this piece. 
What is BPM? 
Conceptually BPM is pretty easy to grasp however it has been struggling with its identity for years. It seems to do everything and nothing at the same time. 
BPM platforms have a key role in boosting the productivity of teams and assigning them the tasks they do the best. The best thing about BPM software is that it provides organizations with actionable insights into business operations and the potential risks. Such a high level of visibility makes it easier for professionals to make business decisions. 
BPM solutions' benefits have made it extremely popular among business decision-makers. 
The Growth and Fall of BPM Systems 
BPM systems had the answer to some of the most critical questions. The cornerstone of any BPM system is, it can pick each organisational process systematically and simplify it to bring efficiency. 
BPM systems have helped numerous organisations to automate and monitor critical processes and make prompt decisions based on actionable insights. Within a short time, BPM systems have created a major impact among the C-level executives of the world. 
when talking about the growth of BPM systems, here are some factors that come to our mind: 
Productivity booster 
BPM systems can streamline organisational processes, reduce repetitive tasks, and automate monitoring. This means many stakeholders who were earlier involved in the same old unnecessary tasks can focus on more meaningful processes. That's a major reason why BPM systems work as fast productivity boosters. 
Immense flexibility 
BPM systems are immensely flexible and provide several chances of making changes to a process. For example, if you want to make certain changes in one of the sub-tasks of a critical task, you can just do that instantly and assign the employee responsible for it. There is no need to change the process from the beginning. This feature has particularly been popular among C-level executives. 
Automation at its best 
Automation has to be one of the best things about BPM systems. With a BPM system by your side, you can plan a task, set the mandatory criteria and assign it to the concerned employees. It is that simple. Hence, there are lesser bottlenecks and higher efficiency in a system. 
Why did BPM systems fail? 
Now, you may wonder, if BPM systems were so efficient, what went wrong? What triggered the popularity of low code BPM? 
Well, there were some challenges associated with BPM systems. Here are a few: 
Large MNEs operating remotely, teams working from different geolocations and on different projects would access the BPM. Most BPM systems didn't have such a level of customization. 

BPMs can be complicated, especially when multiple projects and teams are involved. That means the learning curve is steep, along with never-ending training sessions.

Handling BPMs in-house is difficult. With so many complex projects along the line, organisations would require technical expertise to handle BPMs. In fact, employees with little to no technical expertise cannot work effectively with BPMs. 
At a broader level, there is one particular challenge that the users of a traditional BPM solution face. Traditional BPM platforms rely on a command based system. These platforms were so busy in getting up and running their integrated back-office systems, they lost sight of the human side of it – how it impacted their stakeholders. 
These traditional BPM platforms forgot about the convenience of customer, partner, and employee. When it comes to involving the users, all BPM platforms would, at max, treat them like the endpoint of an integration for sending notifications, offering user inputs, collecting user outputs, and shifting to the  execution phase.
The customers, employees and other stakeholders deserve a solution that is lighter, faster, simpler and convenient for the users. The solution has to be user-specific. 
All these challenges soon started the fading popularity of BPMs. Businesses were now looking for an alternative to BPM where more could be achieved with fewer efforts. And the answer was – low code BPM platforms. 
What is Low Code, and How is it Related to BPM? 
Low code development BPMs aim at changing the approach that BPMs follow. Low code BPMs bid goodbye to all those complicated hours of coding and development. Instead, a low code BPM tool aims at developing simple, easily configurable platforms that anyone can operate. 
Low code development BPM tools ensure that any employee, irrespective of prior technical expertise, can develop technical solutions with the least manual coding. In fact, low code BPM solutions come with third-party API integrations to make your job easier. 
Some of the major benefits of low code BPM solutions include: 
You can develop, modify and deploy apps within minutes 

Develop a data-driven mindset and create apps based on organisation-specific requirements 

The cost-effective tool with minimum training costs. Operational costs are also much lesser as businesses can develop cross-platform apps for remote teams within minimal testing and development costs. 

Low code BPM platform is easily collaborated in the real-time. It is compatible with all form factors, easy to manage, agile and faster to connect with existing data and systems. 
All these make low-code BPM a go-to choice for businesses. 
Low Code Platform vs. BPM – What are the Differences that you should know? 
Now that you have a definitive idea of the BPM and low code platforms, let's also discuss more on low code platform vs. BPM: 
Factor 1: Functionality 
Low code 
The primary function of low code platforms is to accelerate business app development and enable those who will be impacted the most with the solution to get involved in the application development process. A low code platform has built-in design and configuration tools, drag and drop features, ready to use UI components, and third-party API integrations that, in addition to speeding up the jobs of the engineers, makes room for the business users to work in concert with the development teams to ensure creation of hyper personalised solutions fast. Developers can create MVPs and roll out to a controlled group of business users and collect feedback and iterate upon the tool easily and speedily.
BPM 
A BPM system is primarily required for automating, monitoring and analysing business processes and reducing repetitions. However, BPM is strictly designed for developers with high programming knowledge. Employees without such advanced technical skills cannot use the BPM system. As we mentioned in the BPM challenges section above, BPM missed out on the human side of the solution development and merely treats stakeholders as the endpoints to an integration.
Factor 2: Target Audience 
Low code 
Low code platforms are not restricted to developers. Due to its immense flexibility, low code platforms are easily accessible for business users, citizen developers and the employees of an organisation. Low code platforms can help the citizen developers take ownership of the app development activities. 
Employees working in different teams and residing in different places can easily access the low code platforms to build apps aligned with their requirements, connecting to the apps and databases using ready connectors. The best part is that employees who don't have much grip over programming can also use low code platforms. 
BPM 
BPM also has a similar type of target audience. However, with BPM, niche-specific skills and knowledge are mandatory. That means, not every stakeholder associated with a business can operate on BPM seamlessly. 
Factor 3: Affordability 
Low code 
Low code platforms are affordable. Low code platform pricing models are much more straightforward. For example DronaHQ offers usage based pricing plans that allows customers to pay only for what they use, they can design and share apps with unlimited users. These plans are inclusive of onboarding costs, training costs, IT support and more . 
BPM 
BPMs are costly and the installation process is tedious. There are several types of costs involved with BPM, like onboarding, training, IT support, and more. Hence, the amount of investment you need to make in a BPM platform is much higher than a low code BPM platform. On average, businesses need to spend six-figure installation fees along with a yearly subscription charge on BPM platforms. 
Factor 4: Installation 
Low Code 
Setting up a low code platform is very easy. There are multiple customizable templates available within the platforms, and anyone can use those to develop specific apps.Low code platforms are cloud based or on-prem, easy to setup and build apps. Deploying apps is simple and one-click publishing options. 
BPM 
The installation and deployment process of BPM is a lot harder compared to low code BPM. Mostly because you need code based installation to get the BPM platform up and running. Unless you're going for a low code BPM platform, the installation process of BPM is going to be tedious. Installation, training, and other aspects could take up to six months. 
Go for a Low Code BPM Platform 
We hope now you have a clear idea of low code vs. BPM. Clearly, low code BPM is a more flexible and affordable option for businesses as opposed to traditional BPM. It is time to ditch the traditional BPM platform and switch to the low code version that builds apps within minutes. 
C-level executives are always looking for ways to make the most of their time. It is time to replace months with days with a low code BPM platform. It can build and deploy apps within minutes and save all those excess hours spent on programming. 
Build your Internal BPM Tools with DronaHQ 
DronaHQ believes in empowering users to get from point A to B in the quickest, most efficient way possible by allowing citizen developers as well as professional developers to unleash the power of low code BPM into their processes. Users can leverage the drag and drop interface, the ability to integrate with a variety of databases and 3rd party applications, single sign-on support, an interface to configure automations, and a lot more. 
In addition to integration and automation, customers enjoy the ability to design customizable front end interfaces for visualising data or execute operational tasks such as sending an email, issuing refunds, and generating reports.
Are you looking for software that can build a low code BPM tool for your internal operations? DronaHQ can help your business: 
Integrate disparate systems and databases with over 50+ ready integrations 

Organise tasks based on requirements 

Update internal records based on necessary conditions 

Automate notifications – reminders, updates, deadlines 

In-depth analytics support 
To know more, start your free trial now! 
Copyright © Deltecs Infotech Pvt Ltd. All Rights Reserved