Choosing the BPM Solution for Your Small Business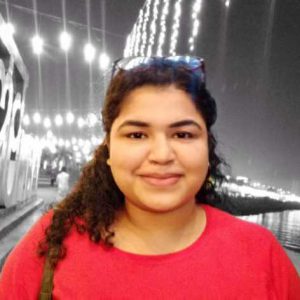 Do you have process bottlenecks? Many small businesses do. Bottlenecks can stop productivity right in its tracks, hurt customer service, and damage your reputation. They can also cost companies millions in time and money. According to IDC, a research firm, businesses lose 20 to 30 per cent in revenue annually thanks to inefficiencies in the production flow.
Fortunately, today's small businesses have proven workflow solutions to eliminate bottlenecks and drive productivity. One such workflow process tool is business process management. BPM automation can help you conquer process bottlenecks, generate numerous benefits, and take your company to the next level. BPM software can:
Accelerate process automation
Automate deployment of processes
Boost business and IT alignment
Speed up digital transformation
Support strategic decision-making
Boost corporate efficiency and profits
Put simply, BPM software can help you build, run, report, and optimize your business processes—all while empowering employees. More importantly, BPM software can help you gain a competitive advantage, increasing competitiveness. But you need to choose the right BPM automation tool that fits your small business needs.
What is Business Process Management?
Managing business processes effectively is challenging. Business process workflows can be structured and repeatable or unstructured and variable. Plus, they can be hard to control. The right BPM workflow engine, however, can help you beat bottlenecks cost-effectively. BPM workflow solutions streamline operations by discovering, modeling, analyzing, improving, optimizing, and automating processes.
That effort drives efficiency and effectiveness and boosts productivity and profitability—all while cutting costs.  For example, research by Forester suggests that companies can expect productivity savings of 30% to 50% for clerical and other back-office processes, and 20% to 25% for knowledge worker processes.
BPM processes as crucial corporate assets—assets that managers must understand, oversee, and manage to deliver critical value-added products or services to customers. BPM isn't to be confused with program management (PM), which involves managing a group of interdependent workflow systems or projects. Nor is it to be confused with project management, which involves achieving a goal or goals in a specified timeframe.
In addition to using BPM to automate processes, these workflow engines also integrate information and systems, workflow control tools, and real-time monitoring dashboards. Typical workflow examples that companies can use BPM engines to enhance are:
Revenue recovery and decreased costs
Centralized statistical data retrieval
Increased administrative controls
Improved communication between areas
Monitoring the quality of customer responses
Control of information flows
Creating real-time management reports
Compliance with legal requirements
When implemented correctly, a BPM application can help you gain control of individual business processes, manage deadlines, drive superior results, increase profits, and grow businesses. Companies usually realize 100% of a BPM tool's benefits within three years, according to Forester.
Five Stages of BPM Life Cycle Management
To understand BPM better, however, you need to take a more in-depth look into its stages and lifecycle. BPM activities are grouped into the following BPM automation stages:
Design — This stage involves identifying existing processes that need help and future workflow design activities. Key areas of focus include process flow, escalations, standard operating procedures, SLAs, and alerts and notifications.
Modeling — In this stage, managers model potential workflow designs and then introduce combinations of variables to see their effects on workflow systems. This stage may also involve running "if-what analysis" on processes and predictions on how the new workflow system reacts
Execution — During this stage, managers enact the discovered and modeled businesses process, which can be done either automatically, manually, or by a combination of both. Humans drive manual processes. BPM solutions drive automated processes.
Monitoring — This stage involves tracking the performance of a process or processes. During this stage, managers generally gauge information in three areas: cycle time, defect rate, and process productivity. This information helps managers provide better services to customers and/or clients
Optimization — Process optimization includes retrieving process data from modeling or monitoring stages, identifying bottlenecks, determining potential opportunities for cost savings and improvements, and applying them to the process. Process mining tools are critical at this stage.
Processes can be either simple or complex. If business processes are too inefficient or too complicated, managers can completely re-engineer them.
The BPM lifecycle involves an iterative set of workflow activities accomplished in phases. BPM life cycle phases include:
Process planning and strategy
Analysis of business processes
Design and modeling of processes
Workflow process implementation
Process modeling and controlling
Process refinement and improvement
The last stage focuses on improving or refining three key workflow process areas: performance, management, and organization of the workflow system.
Selecting the Best BPM Tools for Your Small Business
BPM applications bring significant firepower to workflow. Some software, like Pegasystem's PegaÒ Platform, TIBCO ActiveMatrix BPM, and Nintex's BPM Platform, are enterprise-grade BPM solutions. These BPM applications allow companies to manage, automate, and optimize processes, but they can be cumbersome, confusing, and costly.  They can also require extensive coding to deploy.
Other BPM applications, like DronaHQ, require no or little coding and are simpler and easier to deploy. You can use them to streamline operations by automating everyday tasks and manual, paper, or email-based processes. They can also help you collect and track data, streamline processes and approvals, and centralize and organize information.
The DronaHQ SaaS Platform, for example, empowers business analysts to build mobile or web-based business apps. It lets users with technical and non-technical backgrounds design workflow apps without writing code, turning problems and ideas into robust solutions. IT teams and developers can also benefit from DronaHQ. They can leverage the platform to speed up the app development process, boosting department productivity.
More importantly, DronaHQ lets small businesses create customized UI elements to go along with ready-to-use UI components and workflows. Key features DronaHQ provides are a:
Drag and drop UI builder/form builder designing app screens
Visual workflow builder that helps build workflow automation
Columnar database that lets you create a central repository for all app data
Rules engine that enables you to implement business rules and data validation
Formula wizard that serves as an Excel-like formula building tool
Once built, a DronaHQ app can run on Android, iOS, or desktop devices and is ISO27001, SOC II certified, and GDPR compliant.
With small businesses needing to do more with less these days, solutions like DronaHQ are ideal for cutting costs and streamlining operations. It's easy to use and deploy. It's more cost-effective than other workflow solutions. And It's well suited to boost efficiency and competitiveness.
Put simply, DronaHQ can help small businesses increase productivity and profits while creating a competitive advantage that can take your company to the next level. But small businesses need to choose the right BPM software solution—one that fits their needs and their budgets. For many small businesses, a low- or no-coding software solution like DronaHQ is just what the doctor ordered.
Copyright © Deltecs Infotech Pvt Ltd. All Rights Reserved