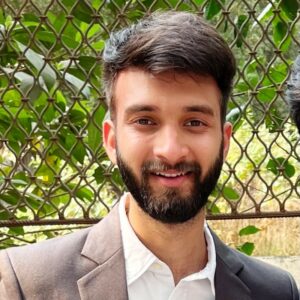 Experience Endless Possibilities With A Low-Code CRM
Though there are multiple popular CRM tools available for businesses, these are one-size-fits-all solutions that may not target your unique needs and issues. With many unmet needs, overwhelming features, a lack of integration capabilities, and expensive user pricing, many businesses are turning to low-code to innovate their own solutions.
Customer relationship management solutions are vital for businesses to identify, track, manage and engage with their customers. With low-code technological revolution, businesses are adopting these solutions to build flexible, intuitive, and personalized applications rapidly with no extra cost. 
Stay tuned to know all about low-code CRM, its advantages, and game-changing capabilities along with vital use cases.
What is low-code CRM?
Low code is a modern software development approach where developers build applications via a visual drag-and-drop interface. It offers multiple components like pre-built UI controls, data connectors, query builders, and event handlers while allowing developers to rapidly add their custom code to design fully functional applications.
Developers of all technical levels can use low-code platforms to build software solutions of varying complexity and purposes, including custom interfaces on top of CRMs (Customer Relationship Management). Managing customer relationships is probably one of the most challenging tasks of a business. You have to store their records, manage campaigns, monitor key leads, constantly keep in touch and communicate to ensure good relationships. Low-code CRM will empower developers to fully customize and create a CRM tool as per their requirements, including automation, role-based views and access, form building, and so on.
Why low-code for CRMs?
Many teams start their CRM journey with small and simple tools like spreadsheets, website forms, email tools, and so on. But as their business and customers grow, these tools fail to satisfy demanding needs like process automation, role-based access, etc.  Of course, multiple efficient tools are available in the market, like Hubspot and Salesforce, but their complicated interface and sophisticated features might not be suitable for everyone to use.
This is when the need for customization arises.
With low-code, developers can easily build custom UI integration with existing customer databases, email-automation tools, and forms for data collection and completely personalize their application to reflect business needs and brand aura. This way, you don't have to depend on off-the-shelf solutions that might not be complete with your requirements. You can build tools to focus on various activities of CRM, like lead management, customer engagement, marketing campaign management, and so on.
Is  'Low Code' CRM a Game Changer For Smaller Companies?
Small teams already use productivity and management tools or off-the-shelf, cloud-based CRMs. The features offered by these popular mainstream tools will contain all the essential components to manage contacts, lead opportunities, activities, and marketing campaigns. 
While these tools offer reliable management systems, it can be complicated for some users to navigate through the complicated interface and overwhelming set of features. Some of the common issues may include information overload, access management, and inefficient integrations. Also, some requirements and features are unique to the business type, so these tools offering comprehensive management features may not be able to target business-specific issues. 
For example,  a real estate company and an online store might have different lead management requirements. The real estate company may want a customized workflow process, while the online store would want to track the products it sells along with notifications and emails to customers. Low-code platforms will enable business users to build a custom user interface on top of their existing CRM to cater to specific requirements. This way, the sales teams will experience a clutter-free interface with only the information required to do their jobs. They will also be able to extract user website journeys, payment information, and support ticket details while easily integrating with other tools.
The arrival of low-code solutions is no less than a technological boon. A few years earlier, businesses would need to hire programmers, take part in extensive planning and feedback sessions and wait for months for app delivery. Sometimes even after a long wait, the desired application may not deliver as expected. That is why businesses, both small and large, are applying low-code solutions which are flexible, intuitive, and enterprise-ready. According to Gartner predictions, 75% of new applications developed by enterprises will involve low-code or no-code technologies. Game changer, you think?
Advantages of Using a Low Code CRM
Speed and agility
In contrast to the traditional app development approach, which may take up to months for delivery, low code delivers a fully functional application within hours. Additionally, low-code solutions are agile, which means they can effortlessly adapt to any changes or updates. You can deploy digital solutions at accelerated speeds to fit your urgent sales requirements without any slowdowns and complexity.
For example, when you use a ready solution, say Salesforce, you have full access to its pre-built capabilities. But those are often limited or too complicated for your sales representatives to interact with on a daily basis. The integration process is also a common challenge with CRMs. When you use low-code, the visual editor makes it easy to pull the details from your disparate data sources (CRM, ticket management system, website forms etc) to one single UI that is purpose-built to perform your operations.
Enhanced user experience
The way your user interacts with the application will determine their productivity and efficiency. If they struggle with the user experience, all the vital sales and management activity will automatically be impacted. With a low-code CRM platform, you can be in control of your user experience by designing your intuitive interfaces.
Improved customer experience
With a low-code CRM, you can interact with the customer the way you want. Low-code CRM offers flexible solutions so that the sales and marketing team can quickly adapt to customer needs and market changes. The apps can be easily updated and delivered without depending on IT team to deploy internal business requirements. This means there will be no delays in reaching and communicating with customers contributing to an enhanced experience.
Reduced cost
Businesses want to manage operating costs and keep them low to stay profitable. In this case, a low-code CRM is just the right tool as it facilitates rapid development and reduces the time-to-market creating accelerated marketing and sales scope. Since internal users are empowered to develop their applications, outsourcing programmers are not required, which substantially reduces costs. Instead of paying expensive per-user pricing for your end users on the CRM, you can create a custom user-friendly CRM that does exactly what you need at less than half of the costs.
Enterprise-grade security
Low-code platforms offer several security features like threat analysis, role-based control and access, admin tools, and so on. Many of these platforms also guarantee industry-standard practices for the secure use of customer data. Mature/enterprise grade low code tools are no less secure than your CRMs. With key security certifications like ISO 27001 and SOC Type 2 you are empowered to build your custom CRM user interfaces in a secure fashion.
Compatible with many devices
An efficient low-code CRM should be able to run across devices. The heterogeneity of the customer bases demands that the applications be compatible with many devices, including web and mobile(iOS and android) devices. 
Use cases of low-code CRM customization
With a  low-code CRM, you can develop a tool that is 100% personalized for your specific business needs. And even if you are using an off-the-shelf CRM solution, you can build these applications on top of your solution for an effortless sales and management experience. We are discussing some of the popular use cases of low-code CRM, have a look. 
Operational Efficiency Applications
Low-code CRM  is the right tool to replace mundane and boring manual activities. You can design your own operational platforms and automate repetitive, clerical tasks that the sales and marketing team are not very fond of. It will help boost productivity, enhance cross-departmental alignment, minimize expense and replace manual operations with fully automated and smart workflows. Like integrating with internal communication channels like Slack or Email to get new lead alerts, sending out a personalized email communication to leads from a simple user interface, or updating lead activities as they visit your website
Sales Automation
As your business grows, automation becomes one of the primary needs. Right from when a lead comes in, to the successful closing of a deal, automation helps in enriching the sales process. Whether you need to qualify or gather data or analyze them, automating the lead qualifying and scoring process would help you streamline your business activities and close deals much more effectively. And all of this is possible with a low-code CRM.
Collaboration Apps
With a collaborative CRM, you can create a platform to centralize customer data for quick, easy, and convenient interaction between marketing, sales, and service professionals. Reps can prepare better with full visibility into all your customer communications, purchase history, service requests, notes, and other details. With the data being available to each department, they can act out on it as needed. 
Customer Self-Service Portal
A customer self-service portal offers CRM-based self-service platforms to improve customer experience by providing a seamless experience with payment options, website navigation, sign-up forms, and so on.
Build Your Low code CRM with DronaHQ
Build your enterprise-grade apps with DronaHQ. From customer-facing apps like survey forms or restaurant order capture to complex business processes, DronaHQ offers a straightforward interface and drag-and-drop components to design your intuitive low-code CRM.  Personalize your CRM how you want to reflect your brand aura, and build flexible applications in minutes. Sign up now for a 14-day free trial starter plan.
Copyright © Deltecs Infotech Pvt Ltd. All Rights Reserved