How are internal tools catalysts for high-growth companies?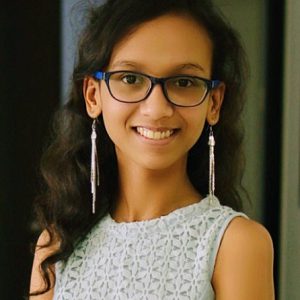 How are internal tools catalysts for high-growth companies?
Common factors among most high growth companies are rapid innovation and growth spending. Paytm, Zomato, Nykaa, PolicyBazaar, upGrad, Pharmeasy, Meesho, UrbanClap, and BYJU; the list is long in industries like fintech, industrial tech, mobility tech, health tech, digital commerce, and entertainment and media.
These fast growing companies generate significant revenue and earnings faster than the average business in their respective industry, and they continue to invest in innovative technologies, sales growth, and expansion into new businesses. It's one of the reasons why more and more entrepreneurs start their own businesses.
Many factors are taken into consideration when starting a successful business, including a strong concept and initial funding. The most critical ingredient for high growth is the entrepreneur, who can turn their idea into a fully operational business.
So what do these high growth companies do differently?
While each has its own story. When you break down the success of high growth businesses, you won't find some unreplicable model. You'll find a pattern among these companies, like disruptive innovation and high on technology. Companies are shaping and redefining the industries in which they operate — by creating new products and services, rapidly expanding into new geographic markets, and using their cash to attract talent.
One of the first difficult questions businesses face is, "Which technologies should we use?". Right tools can seriously boost the chance of success, while the wrong choice dooms the project to failure.
Let's focus on this question.
It's clear that startups require relevant technologies to build their products or provide services, it's not as evident with tech stack strategies.
A technology stack strategy is a mindful approach to choosing your technologies. For this, it's essential to know business goals, end-user needs, current market conditions, emerging trends, etc. The main idea is to make data-driven decisions, not just pick hyped or familiar tools, because ultimately, it will affect enterprises' kick start and their operations in the future.
Building a solid technology stack is a base and acts as a catalyst for their growth. A tech stack can help them develop their products and services while balancing performance, lack of technical resources, and costs. Powering them to experiment, pivot, and try new strategies at speed.
One thing is true for all fast growing companies: they adapt to recent trends quickly, integrating the relevant innovations.
And that's where internal tools come in. From developer productivity to operational tools to custom solutions and integrating existing systems swiftly and securely.
Internal tools are internally-facing software developed and utilized within an organization. They range from database GUIs to admin panels and are highly tailored to streamline and optimize business processes.
With the right internal tools, high growth companies move faster and more efficiently, enabling them to outpace their competitors and succeed in challenging markets.
Internal tools are the unsung heroes that power most businesses that exist today. And they're growing in popularity. Software is leading the world, and digital transformation is at the top of every CTO's agenda. Last year, billions of dollars were spent on internal software, increasing as we become more data-centric and industries become more competitive.
How can unicorns benefit from using low code internal tools?
Increases productivity by taking the workload off the engineering teams and helping them focus on core products and stack
Improves product-market fit by getting more control to build customized apps/tools, just precisely how teams want
Reduction in go-to-market time due to low code app development platforms providing standardized approach and quick deployments
Easy and fast experimentation helps the project managers to try different business models and growth strategies
Empower the workforce with the help of citizen development, democratizing app development.
Streamlining operations and refining repetitive business processes using automation which saves time and reduces customer acquisition cost
Enhances security while mitigating shadow IT risks by providing single sign-on, fine-grained permissions, security audits while keeping the IT department in the driver's seat
Building faster tools in less time help unicorns become cost-effective
Popular internal tools use cases that high growth teams are building
These are some success stories of high growth businesses that have made a creative leap into a new area where they have thrived using low code internal tool builders!
1. Customer Success Tools
Customer success is an effort every company takes to sustain growth. Endy a leading online mattress brand that wanted to optimize its growing sales and customer support functions for its customers and employees. Initially, they worked with a simple spreadsheet, but now manually fetching and entering thousands of rows of data was no longer feasible.
Using DronaHQ, the project managers built two internal tools. One tool empowered their customer support to access customer and shipping partner information from all the apps and databases in one place. The second app was integrated with their partner database in Google Sheets. This app gave the entire team a single interface to identify the right shipping partner. Read the full story
2. Sales Enablement Apps
CPG enterprises like Mondelez use low code internal tools to rapidly deliver custom apps for a global workforce. These tools have been helping them meet the immediate need for new local apps in each geography.
The solutions built ranged from a simple order capture app to a complex sales tracking app that connects to the company's ERP systems, real-time inventory tracking, vendor integration facilities, sales learning apps, and more. Talking about launching apps at a global scale, they shared that with low code, they created a best-in-class app that enabled the markets to localize the tool based on different retail models, SKUs, languages, and so on.
3. Database GUIs
Universal database GUIs are the most productive internal tools available to database administrators and developers. Neo4j, a graph database management-based startup, needed an app to predict trends, forecast revenue, and collect data to generate reports. Initially, they gelled together a solution using Salesforce and Google Sheets. But the product managers realized that they needed more visibility and customization for the actions they wished to take.
So, they built a customized database GUI using an internal tool builder. The app helped the team manage the hundreds of renewals each quarter. The project managers could track contracts and filter by representative while getting a big-picture view of their team's work and where priorities needed to shift.
Check out the ready database GUI integration for MySQL, Postgre, Cloud Datastore, Microsoft SQL, MongoDB, Snowflake, Amazon Athena, BigQuery
4. Product Management Tools
Internal tool builder has helped product managers build great internal and admin tools without starting from scratch. Using rules-based automation for business operations functions to save time and money,
Internal tools helped product managers implement data-led product planning through automation effectively. They quickly build and launch operations tools, workflows, and integrations while orchestrating everything from one unified platform. Visually collaborative layouts, custom work boards, and individual notifications in these tools clarify the sequence of work for teams to build and launch products 10x faster.
5. Dashboards
Data analytics companies like Avo need dashboards to bring data from different sources and visualize the metrics in real-time in charts and graphs to make informed decisions. Because of its expanding company market size, this startup wanted to keep its engineers focused on product development. However, they also needed to empower their non-technical teams to drive a fast-growing customer base.
Initially, access to customer data was limited to engineers. Even simple tasks such as updating a data entry fell on IT. To tackle this problem, they used an internal tool builder to develop a customer dashboard with fine-grained permissions. This dashboard enabled employees to view, edit, and configure customer workspaces securely.
DronaHQ provides ready templates to build front-end for dashboards of project management, CRUD app, database GUI, event management, and more!
Build enterprise-ready internal tools
The fast growing companies use internal tools to remove barriers to speed and build processes that enable them to move faster. Not only do their teams perform better, but they also see company-wide impacts in time-to-value and execution — critical components to be the best in the respective industry. With the ability to adapt quickly as market conditions change, the enterprises using internal tools will only grow stronger in the future.
Copyright © Deltecs Infotech Pvt Ltd. All Rights Reserved