How to Become an Effective Engineering Manager?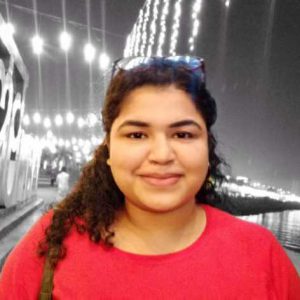 58% of managers say they didn't receive any management training- MDA Training
The majority of Engineering Managers start their career as coders, web developers, and similar jobs that have some connection with programming languages. As their experience and expertise increase, their role starts transitioning from individual player to coach. They start mentoring and guiding their teams, acting as a bridge to establish communication, and finally turn into EMs. 
EMs do require superpowers to be effective and efficient in their role. Some engineers avail for management courses, while the majority utilize the power of the internet to harness their capabilities. 
Let us list out some of the solutions that can help EMs improve their skills and boost productivity on their own.
Engineering Manager: Day-to-day Challenges 
To become an efficient engineering manager, one has to handle the following challenges in their day-to-day professional life:
Bridge the gap between teams and streamline communication among stakeholders.

Understand 3Ps, i.e., product, process, and people, for better coordination.

Evolve visionary mindset to plan both long-term and short-term goals.

Learn data analysis to turn constructive feedback as a route for progression.

Efficiently manage tasks like scheduling meetings, tracking ETAs, etc.

Be up to date with new trends and have technical knowledge of coding, wireframes, etc.

Maintain emotional intelligence and keep calm while handling teams.

Lead and align engineering team with the company's vision

Develop, inspire, mentor, and evaluate engineering teams regularly.

Create positive team culture (e.g., curious, mutually challenging, collaborative)

Collaborate with cross-functional peers and leaders to deliver projects

Improve engineering quality and efficiency (e.g., improve workflow, code review, etc.)
The life of Engineering Managers became more difficult when a pandemic hit worldwide and changed the whole model of working space. The remote environment made communication more difficult, the need for more meetings increased, managing teams became challenging and the collaboration of managers and teams started getting hampered. But, thanks to Google Meet, Zoom, Trello, and other software that helped in managing productivity while working from home.
Businesses and managers took time in understanding the whole situation and came up with feasible solutions for all. Engineering managers were not left untouched when we talked about the impacts of COVID 19. Along with mentioned challenges, they faced the problem of downsizing teams and outsourcing the tasks, time management, boosting teams at frequent intervals, and many other related ones. 
Several mediums, including management books, inspiring movies, online courses, meetups, webinars, podcasts, and most importantly, technology-based solutions helped Engineering project managers resolve their challenges and maintain the pace of their team members.
How to Become an Effective Software Engineering Manager
Becoming an engineering manager who can single-handedly manage several responsibilities is not an easy task. The engineering manager job is considered one of the most challenging jobs in the industry.
Let us brief you on a few sources that can help in managing work balance as an EM.
Podcasts
Books/ Novels
Principles by Ray Dalio:

This book provides tips to develop managerial skills from a self-reflection perspective. 

Trillion Dollar Coach:

This leadership playbook teaches that a team should be like a community, and a leader should build a culture where every team member can support each other. 

The Manager's Path:

This novel can be considered as an encyclopedia of management. Each chapter represents a step in the manager's path and offers several advice and innovative ideas.

Positive Intelligence:

This novel can be a true guide to discovering professional personality and learning about strategies to become a better leader. 
These non-tech solutions can develop soft skills that usually take a backseat to technical skills. They teach us why the team needs to trust their EM's ability to manage, communicate and handle everything smoothly.
Being an Engineering Manager, one needs to learn about some technology-based solutions. Latest technological advancements and solutions can truly act as the superpowers of Engineering Managers. We witnessed how our way of communication transformed from emails to Trello cards as technology advanced. 
This is the power of technology! 
Let's learn how technology-based solutions can help EMs at different stages of their professional journey as Engineering Managers.
Artificial Intelligence-based Solutions
This technology utilizes computers and machines to understand the problems based on past experiences and given information to mimic the decision-making capabilities of the human mind.
From conversation bots to driverless cars, AI-based solutions are disrupting businesses across the world. Engineering managers take advantage of AI-based solutions for making decisions, solving problems, establishing coordination, and many more tasks.
AI-based applications act as the right hand for EMs, right from smart data sorting to data analyzing to prioritize tasks. Along with increasing the speed of completing tasks, this technology helps EMs reduce human errors and automate routine tasks. AI-based meeting schedulers, email filters, task managers, chatbots, etc. offer great help to Engineering Managers in managing teams and stakeholders.
Low-Code Technology-based Applications
Low code is a software development approach requiring minimal coding to develop mobile apps, websites, integrating apps, and many other business processes. Low code democratizes the software building experience.
Every organization has different requirements, so to best cater to their needs, EMs facilitate and empower teams to develop customized solutions quickly. 
This cutting-edge technology increases agility and helps EMs to accomplish more in a given time. This technology allows self-servicing as even business teams and cross-functional teams can collaborate and can make applications automated workflows on top of multiple data sources. Reducing burden from IT & engineering teams.
But, one might wonder why EMs need something called low-code!
Low code is for everyone to develop easily accessible, highly scalable, and budget-friendly applications for intra and inter teams usage. EMs can work on low code platforms to integrate new solutions with existing architecture and reap the rewards, create applications to track performances of the team members, build solutions for establishing a collaborative environment, and much more.
There are many online platforms available for EMs to develop their tailormade solutions with the help of a visual drag-n-drop editor. DronaHQ is one of the leading low-code platforms for building internal tools and apps on top of databases or APIs without writing even a single line of code. Engineering managers love to incorporate such tools for faster GTM and reducing their IT backlog and focus on core products and systems. 
Cloud-based Applications
As per Microsoft, cloud computing is all about the delivery of computing services including servers, storage, databases, networking, software, analytics, and intelligence over the internet ('the cloud') to offer faster innovation, flexible resources, and economies of scale.
For engineering managers, cloud computing solutions offer a dynamic environment for ease of communication, real-time updating of projects, and much more. Some solutions like document storage applications, collaboration tools, virtual workspace, etc., let EMs easily share data sheets, work together on projects, keep track of each other's performance, and much more in a cost-efficient manner.
Google Workspace is the best example of cloud computing-based applications that includes Docs, Sheets, Slides, and many more. It consists of handy and office applications to increase the productivity of EMs. Additionally, EMs can easily customize data storage, optimize response times, build disaster recovery plans in the building apps and take advantage of cloud storage space by configuring the Google Cloud Storage connector with DronaHQ.
Project Management Tools
Engineering Managers require project management tools, no matter how big or the small project is. These tools ensure that EMs can segregate and delegate tasks and manage projects efficiently. Some of them are:
Jira, a proprietary issue tracking software, allows bug tracking and agile project management.

Trello with built-in collaboration tools work with teams for better task management

Asana, Todoist, Monday.com, and Things focus on collaboration and offers workflows to automate recurring tasks

Zoho Projects helps in tracking, collaborating, and running intuitive reports

Dropbox and Google Drive for sharing documents and safely store in one place

Evernote, Google Calendar, Notion are tools for managing projects both internally and externally.
Communication Tools
Communication is an essential skill for Engineering managers. Without efficient tools, effective communication between team members, intra teams and other stakeholders is difficult to achieve. In pandemic times, it has become necessary to conduct virtual meets and discuss the details.
Some of the powerful tools for EMs can be:
Email and chat for sharing and documenting projects in real-time.

Zoom, Skype, and Google Meet for conducting regular meetings, discussing project details, and ensuring that everyone is on the same page.

Standbot for conducting meetings asynchronously

Slack for conversing or chatting in real-time along with sharing attachments
Some of the development tools which remain an all-time favourite of Engineering Managers are a combination of various technological advancements. For instance: Trello for project management; GitHub for taking technical insights related to coding and programming languages; Slack, Teams, and Zoom for establishing communication, etc. are some of the applications without which an Engineering Manager can't even imagine their day at the workplace.
Summing Up
Be it self-help articles or technology-based solutions, everything together can result in developing an agile approach towards handling the responsibilities. EMs can streamline the flow of artefacts, ensure continuous growth, automate a number of processes and fulfil their duties if they align themselves with the latest technologies and learn from the experience of other Engineering Managers.
Don't be afraid if you aren't perfect! Not all engineering managers are born with managerial skills. You can polish your personality by reading, learning, and reflecting.
Copyright © Deltecs Infotech Pvt Ltd. All Rights Reserved