New-age companies are leading with agile tech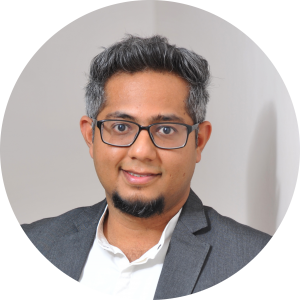 New-age companies with smaller IT teams and too many digital goals are banking on agile technology to propel to the next orbit of digital and business success (and attain the Unicorn Stage) at a faster pace. Speed is the name of the game. Speed is how you become agile in the face of disruption. And to attain the speed, businesses today need to have a collective product-driven mindset.
For example, how can a daily email newsletter be turned into a self-sustained product; how can searching for custom details in the database with customer ID become a product. This thought process is helping new-age companies quickly find digital solutions for their everyday processes that are helping them deliver unmatched customer satisfaction.
Many successful startups today rely on internal tools for growth. With the right internal tool in their arsenal, high-growth SMBs are moving faster and higher up the ladder and succeed in competitive markets.
How are new-age companies accelerating time-to-market speeds?
A Harvard Business Review -Play Bigger study on understanding how digital-first organizations grow at such a rapid pace had taken time-to-market speed as their key consideration parameter. The study revealed that companies that were founded from 2012 to 2015 had twice the time-to-market cap than those founded from 2000 to 2003. This clearly indicates that new-age companies are growing about twice as fast as those founded a decade ago.
Many startups today are born in the digital acceleration mode. They usually exist on an agile software platform that allows them to innovate and scale at speed. They pick up speed by having the right infrastructure and the affinity toward new technology as compared to old rugged large enterprises. These organizations free themselves from the obstacles with rapid technological adoption, allowing them to make the decision-making faster.
What can we learn from these new-age companies?
Three insights can be drawn out of their strategies:
Rapid technology adoption: Young players are very open to exploring new technologies. With the right technological infrastructure, they can benefit their organization in terms of work culture, efficiency, and business relationships.
Empower the workforce by building a product mindset. New-age companies ensure that their workforce is responsible and passionate enough to find solutions to their problems to deliver exceptional value to the business and the customers.
Growing organizations start with innovation but having unique ideas is not enough. They create real success by streamlining operations and refining processes.
How is low-code helping business in the race towards becoming a unicorn?
Businesses are spending big on low-code development platforms. Research from Forrester shows that companies will spend $21.2 billion by 2022, taking 40% of the compound annual growth rate. This speaks to broader trends within global IT. Technology leaders are transitioning businesses with the help of tools that create an edge. That is exactly what low-code development offers to the organization's overall transformation strategy.
Low-code is helping businesses create custom tools and applications that can be carved and stitched according to the team's unique requirements. With low-code tools, teams are quickly integrating disparate systems and data sources to give an accessible application. With the agile framework, easy and quick scalability, and time-saving capabilities, low-code has become a valuable part of an organization's journey in the new normal.
Design and deploy helpful tools at the speed
A great example includes a sleep product manufacturer with a laser focus on mattresses that prides itself on making mattress purchasing easier. To further smoothen their customer service experience for clients, Endy's product experience manager created an internal tool in just 2 weeks and gave the Customer Support representatives instant access to all customer, order, and shipping information they needed to quickly resolve returns and refunds.
What is worthwhile to note here is that they did not reinvent the wheel by creating all their order management and database tools from scratch, they used low-code technology that integrated with their existing digital assets like Shopify, Stripe payment gateway, Postgresql database – to create a unified and robust internal tool.
Unifying all data sources
An automobile spare parts manufacturer equipped its technicians with mobile-based solutions that allowed them to scan barcodes of spare parts arriving at their workshop and the inventory database would get updated instantly. They integrated their existing ERP, database, and native rugged device to give their teams a one-stop solution for efficient inventory management. To further increase adoption rates for the app and create better user experiences, the app was enhanced with push notifications to keep stakeholders informed and colour coding systems that helped users put the app to its best use.
Adapt to Massive Changes Rapidly
A pioneering leadership training and development organization, at the onset of the global pandemic, needed a cloud-based solution to keep their business running seamlessly. Their quick ability to pivot in that new direction was supplemented by a low-code virtual development centre designed by their HR consultant over which they expanded their operations to a much larger market within months. Smoothly transitioned from physical leadership development centres to virtual ones, keeping the essence intact.
Conclusion
While on one hand rapidly changing market conditions caused teams to rely on smarter digital tools, on the other hand, this urgency to go digital proved to be a game-changer for a lot of new-age companies who are quick to adopt innovative tech that allows them to leap to digital and operational success. Drawing inspiration from their flexible and agile way of working, organizations can fast-track digitization journeys.
Companies need to be as agile as possible to master the challenges of radical change that changing market conditions throw at them. It is time to adopt technology that offers agile development, cloud-based services, security, and automation which are crucial to empower the workforce and thrive in this new normal work culture.
Originally published at https://www.ciol.com/
Copyright © Deltecs Infotech Pvt Ltd. All Rights Reserved