How low-code is helping CPG, retail, manufacturing companies build sales enablement apps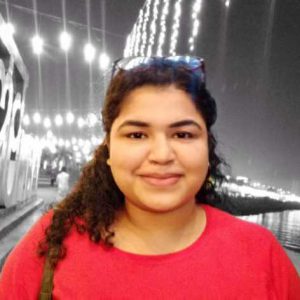 Mobile apps are vital business tools for the CPG (Consumer Packaged Goods) / FMCG (Fast-Moving Consumer Goods) companies. The CPG field agents and brokers that spend significant time on the field – at the retail stores to improve merchandising, take orders, push new product launches, announce ongoing promotions or price changes, handle inventory – are driving business decisions every second. 
There is no doubt that these portable tools help field representatives by providing valuable insights, which will, in turn, help them take a consultative approach when delivering, merchandising, and selling products.
So, today, having a mobile-based sales enablement app is a given. In this article, we throw light on how low-code platforms as enabling CPG enterprises like Mondelez to rapidly deliver custom apps for a global workforce. 
Introduction to low-code application platforms in the CPG industry
We are seeing a lot of traction for low-code technology as major CPG brands look to build and customize applications at rapid speed and cut down the dependency on development teams 
Gartner expects the tools to account for 65% of new applications by 2024. Verified Market Research expects the market to grow more than 44% annually through 2026. In order to remain relevant in the future and get ahead in the retail game, low-code platforms and AI have been identified by Gartner as tools that can be used to their full capacities in the retail sector.
| What is low-code and how to find the right low-code platform for your business? Blog >
According to IDC, a global provider of market intelligence, about 500 million digital apps and services will be created by 2023. This is about the same number of apps built in the last 40 years. For CPG and retail companies to ensure they meet this increased need for custom software, low-code offers the fastest route to successful development.
From large retailers to smaller retailers, the low-code method of development has been helping them meet the immediate need for new software. The solutions built range anywhere from a simple order capture app to a complex sales tracking app that connects to the company's ERP systems, real-time inventory tracking, order track-and-trace, vendor integration facilities, planogram apps, sales learning apps, and lots more. 
Mondelez, Nestle and Colgate are some of the key CPG players that have adopted DronaHQ low-code platform to innovate and bring to life sales enablement tools that are now essential constituents of their everyday field sales operations.
What CPG giant Mondelez has to say about low code platform DronaHQ
Mondelēz International, one of the world's largest snack companies, has been using DronaHQ to implement low-code apps that give salespeople access to personalized information "in a timely manner," according to Mondelēz's Global Solutions Qwner Andrew Scott.
Andrew, recently at a VentureBeat panel discussion, shared how DronaHQ is empowering their sales team while dramatically reducing time to market.
"It's no secret that sales as a function is a high-turnover business. Quite often, you can end up bringing someone into the organization, and by the time they're trained up, they've left," Scott said during the panel. "So we need to keep the tools of our trade as current and as accessible as possible. The old way of doing it took time and significant investment. But where we've really enjoyed success with low-code is that we can turn things around, now, from an idea to a real thing in five weeks, which for us is wonderful."
The CPG company that operates in 150 countries with well over 80000 employees, has developed close to 15 applications on DronaHQ and is supporting over 22000 employees across different global markets. 
It is vital for the sales teams, or "feet on the street" as Andrew calls them, to be able to "access pertinent information in a timely manner". 
When talking about launching apps at a global scale, Andrew shared that with low-code, they could create one best-in-class app and enable the markets to localize the tool based on different retail models, SKUs, languages, and so on. "The confidence in empowerment at a market level [is something we] really value". "The ability to develop things fast, deploy immediately, test, reiterate and keep going is hugely powerful for us."
Needless to say the localization of apps "aids adoption really well" DronaHQ helped create highly personalized highly powerful apps.
Application of low-code across all business verticals 
When asked about the limitations of low-code, Andrew shared that "in the past 18 or so months of working with this environment we have now got the confidence to implement it in other functions within the business. We now do all of our salespeople's onboarding using low-code apps for the salespeople in Australia. So when they join the company that's, how they are onboarded." 
"I am a fan of trial and error with low-code. [If] it'll work, it'll work, else you will learn. As opposed to the traditional way of doing things. So if there is a limit, I have not seen it yet," he added. Innovation is a big advantage with low-code no-code tools. "Where we really enjoy success with DronaHQ is, that we can turn things around from an idea to a real thing [app] in five minutes." 
When talking about the level of complexity DronaHQ's low code platform supports, Jinen Dedhia, Co-founder at DronaHQ, shared that the team launched a wellness management app for the entire Mondelez workforce in just under 3 weeks. "There will always be complex use cases to deal with. Low code no code has a lot of promise, shortening time to deliver something, highly impeccable quality of the application. Going from 0 to 1 at lightning speed since a lot of things come pre-baked."
Brands like Mondelez are able to realize the true potential of low-code owing to features like instant deployment, real-time access to information, SSO integration, offline enabled, and high scalability.
Capitalize on existing CPG investments with integrations
DronaHQ low-code platform is enabling those closest to the business to be involved in the solution development process and go to market with retail execution apps within weeks rather than months. How? Using an intuitive drag and drop app builder, pre-built UI elements and integrations, and baked-in security. 
Tools built using low-code technology are highly customizable and scalable and customisation is the best way to extract the maximum value from existing systems. 
In the current economic climate, innovative ways of working are critical and it is more critical than ever to modernize core legacy systems to fuel the next wave of digital tools.
A pivotal role DronaHQ low-code platform plays in application development is that of the middle ground. With easy to use API and database integrations, it allows teams to integrate with any pre-existing enterprise software such as ERPs, CRMs, custom applications and databases, and extract the richness out of their core legacy investments. 
Bringing forth game-changing speed and agility
Embracing new approaches like low-code, CPG companies can unlock speed that is unlike any other. Build solutions personalized for employees in a shorter time and get the most out of investments as low-code gives a lasting foundation for creative app development. 
Retailers using DronaHQ are making a quantum leap forward in digitising their business, in a fast, scalable and cost-effective way which means they'll stay relevant to the consumer. 
Need help getting started? Talk to our experts to develop and deploy mobile and web applications that are tailored to your needs.
Copyright © Deltecs Infotech Pvt Ltd. All Rights Reserved