RFP Template for Low Code Platform- How to Create and Evaluate?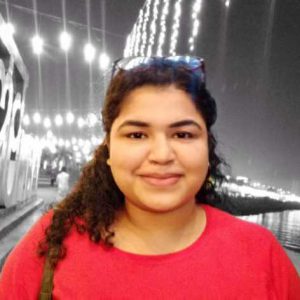 1/4 of users are developing robust applications on a low-code platform without having any previous programming experience, and 40 per cent of these developers have a background in business.
Low code technology is no more a fad and slowly swiping into the mainstream. From CXOs to CIOs, the majority of the people agree that low-code-based solutions can improve the IT infrastructure. Undoubtedly, these solutions offer digital agility and flexibility in making decisions, automated workflows to speed up the processes, and numerous other benefits.
But how to choose the right low code platform provider for your business requirement?
Is there any process? Yes. Prior to choosing the right vendor, you need to invite them to offer you solutions. And to invite them, you must create an RFP- Request for Proposal.
Why need RFP to invite low code solution providers?
REQUEST FOR PROPOSAL (RFP)
RFP is the first detailed document for vendors or solution providers that includes the description of business, technical and business requirements, a response timeline, parameters for evaluation, the format of submitting bids, and other related information. This document is released by companies (buyers) to request bids from low code platform solution providers.
The purpose of releasing the RFP is to request bid submission and identify a solution provider (partner) that best caters to the business requirements. A well-written RFP acts as the base of negotiation between client and vendor. Let us explore other major benefits too!
Ease for low code development platforms to understand the requirements, create the proposal and submit a bid.

Smooth bidding process as RFP forms the base for simplified negotiations

Hassle-free and real-time tracking of the development process from the start till the end

Act as a document of clarification for all vendors as every required question is answered

Formal execution of service agreements, non-disclosure agreements, etc. can take place
What are the key components of the RFP Template?
After the opening lines of inviting bids, you must mention the following points:
Executive summary

In this section, mention why you require the low code platform solution provider? Describe your mission behind the invitation of vendors. Highlight your motive to create RFP. Make sure you use simple and understandable language. Use jargon that is known to your target vendors. 

For instance: We require low-code solutions to improve productivity and accountability of our employees, reduce the time and cost included in developing software and offer quick solutions to our customers.

Business and Technology Requirements This is one of the most important sections of your RFP to invite bids. The best practice to write your requirements is to categorize them into three broad sections.

Project management requirements: Mention the communications tools (ex. Trello, Google Meet, Whereby), the structure of the team, the workflow of a team, and other related details.

Infrastructure requirements: Describe security and privacy requirements, compatibility and accessibility details, storage capacity, transaction speed, etc. you need

Product requirements: Brief about the aim of product, structure, and design details (responsive, data visualization options, navigation), integration with other software, support details, and much more.

Also, mention the general considerations which the bidder has to keep in mind like cost incurred in deployment, the experience of developers in troubleshooting, user-interface details, must-have debugging features, and any other detail that needs to be considered.

Evaluation Criteria This section must be well-curated, and vendors must easily understand how you will evaluate them. Depending upon your business and technical requirements, mention the pointers like- experience or number of projects low code solution providers have completed, how product roadmap or development cycle is planned, budget and technical vision of bidders, security compliances, and privacy protocols followed by vendors and similar criteria.
Format for response You can either create the appropriate format with proper fill-in-the-blanks or request bidders to submit their bids in tabular/ pointer/ paragraph or any other format of your choice. Ensure the format contains the name, location, contact details, team structure, etc., of the low code solution provider with supporting documents (for evaluation).Categorize columns to mention team structure, support plans, roadmaps, and development cycle. Do not forget to request customer references for your bidders and formal quotation with break up.
Timeline for response Mention the important dates in a table format for better understanding. You must mention deadlines for submitting intention to participate, raising queries, submitting, completing the evaluation process, final results, and any other date you think required to mention in the RFP.

How to evaluate low code vendors? | Key Parameters
Let us suppose you completed writing an RFP to invite low code solution providers, released it, and were flooded with lots of applications until the end of the submission. Now the question arises. How to evaluate the low code vendors.
Choosing the vendor that best caters to your requirements is a difficult task. So, to ease that task, we mention a few points to consider.
Re-evaluate your final goal and ask yourself if the applicant can offer basic, simple, or enterprise software development capability. Vendors must be able to offer most of the things that can help you achieve the final result.

Low code means a minimal requirement for frontend developers. Make sure the low code platform provider is enough to develop software without coding.

To know about the degree of customization offered by the platform to the software developed on them is a must. You must be able to edit, modify or update the applications and workflows over the platform provided by low code vendors.

Does the applicant's solution let you integrate third-party software with ease? With Ready connectors, REST APIs, GraphQL APIs. Also make sure it integrates with SSO/ AD within your organization, if that's a must. From communication to project management software, you might need multiple applications to integrate.

Security and privacy must be your foremost concern. Low code platforms are debatable with these two concerns. So, you must ensure that your solution providers have relevant certifications and comply with needed protocols. Audit logs, environments, encryption are some of the basic pointers to consider.

Deployment or implementation of the platform must be hassle-free. While choosing your service provider, you must ensure that applications are deployed easily on cloud or on-premise, evaluate this correctly.

Customer support is a necessary point to talk about. You must ensure and check various options of support offered by the vendor e.g. community, chat, L1, L2, etc. Hours & timezone supported.

Price quotation must be checked carefully to analyze if there are any hidden costs or not. We suggest you check cost break-ups carefully and raise your doubts to vendors if any. Just remember too low a price might hamper the quality and too high a price might burn your pockets.
Have the microscopic eye while going through the proposal and the judge's head while analyzing the application. 


Summing Up
If you are new in the low-code market or have heard from your friend about this latest technology, then we suggest you go through the above process of RFP. However, if you are tired of releasing RFP and cannot find a relevant vendor, we recommend experimenting with DronaHQ. 
DronaHQ offers you a platform to assemble internal tools with a model-driven development approach. It is an efficient platform that lets you quickly build frontend applications integrating your data source, map business workflows, add workflows for automation and create tools for your requirements. Additionally, here is a customizable RFP template for a low-code solution that can be easily edited and updated as per your needs.
Undoubtedly, there are plenty of no-code solution providers available online like Retool, Internal.io, Jetadmin, Forestadmin, etc. that can help in evaluating vendors. But, DronaHQ offers you an easy-to-use evaluation tool that helps in choosing the right vendor for you.
To resolve your challenges related to no-code platforms, we suggest signing up now.
Copyright © Deltecs Infotech Pvt Ltd. All Rights Reserved