Outsystems Review: Features, Pricing, Comparison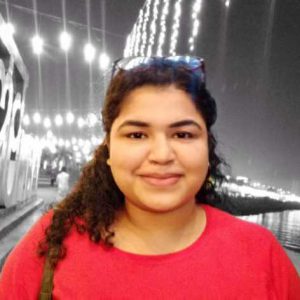 Evaluating OutSystems as a low-code application development platform.
Introduction
Amid the pandemic crisis worldwide, companies are accelerating digital transformations to work remotely and deliver great and innovative results.  In response to this, the low-code application platforms (LCAPs) vendors have been trying to improve their platforms, helping business processes become automated, providing applications requiring smaller and less specialized developers.
Low-code platforms have helped development teams to work faster and increased their enterprise-solutions capabilities to empower citizen developers. But there are so many platforms out there to choose from, so how do you choose? Well, we are here to help.
This blog will be evaluating DronaHQ and OutSystems based on four parameters – user persona, features, plans & pricing and services & support provided.
So let's start!
What is Outsystems?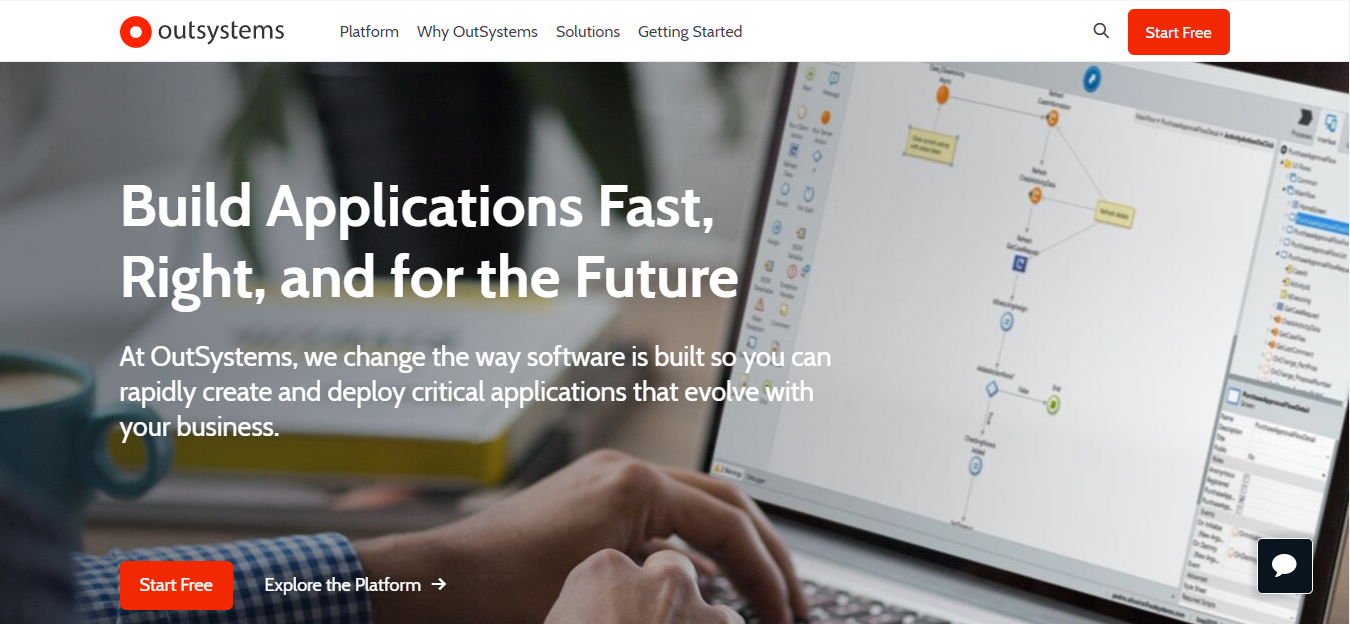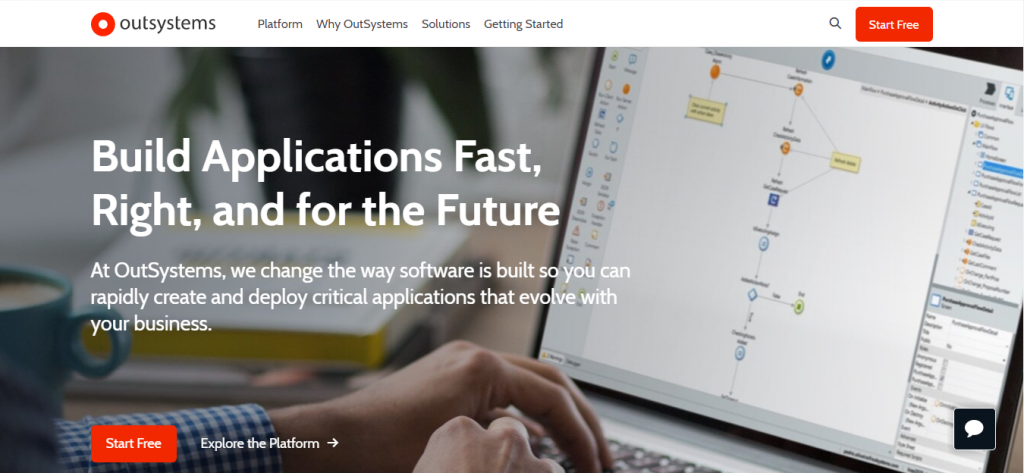 OutSystems is an enterprise-focused Low-Code Application Platform (LCAP) for mobile and web application development that allows you to build and deploy a custom range of applications. It is designed for professional developers to help create applications quickly and efficiently.
Features of OutSystems such as full-stack visual development, single-click deployment, AI assistance among others have enabled it to become a Rapid Application Development Platform (RADP).  Additionally, it has real-time monitoring and reporting of all apps usage and performance, access control and permission management, integrated debugging engine and supports the entire app development life cycle.
But it still has some limitations which are essential to consider. 
Key difference between DronaHQ and OutSystems
| | DronaHQ | Outsystems |
| --- | --- | --- |
| Ease of Use | High | Moderate |
| Installable IDE or Web based | Web based | Installable |
| Visual frontend actionflow builder | Yes | No |
| Interface to manage workflows (Initiated, pending, approved) | Yes | No |
| Service giving its own database (SQL/NoSQL) | Yes | Yes – SQL |
| Excel-like interface to manage data | Yes | No |
| Call workflow from within a workflow | Yes | No |
| PDF Creator | Yes | No |
| Connect to Redis, GrPC | Yes | No |
| Event Logs | No | Yes |
| Audit Logs | No | Yes |
| Process Taxonomy | No | Yes |
| Learning Academy & Certification Program | No | Yes |
| Pricing | User Based | User Based |
| Free Trial | Yes | No |
| Free Forever Plans | No | Yes |
OutSytems Alternative DronaHQ
User Persona (Target Customer)


Using low-code technology means that everybody in an organization, from a professional developer to a user without any technical background (often known as citizen developer), uses this technology to build apps of any complexity. OutSystems is one of the oldest players in the low-code app development market and continues to deliver a great product. It involves using

the complexities of the underlying technologies, including

HTML5, JavaScript and some mobile native technologies, making some users feel that it requires a bit of prior technological knowledge. Thus, being preferred by high-skilled developers rather than business users. Recently, it has also developed a Workflow Builder. Still, according to Gartner Magic Quadrant for Enterprise Low-Code Application Platforms, 2020, OutSystems is yet to give this new feature a citizen developer support.



While DronaHQ is a low-code application development platform where you can rapidly build and deploy your apps without any initial coding background. Also, it offers the option to create your custom controls or extend with your code, skilled developers and designers get freehand areas where they need it. And ready connectors for any DB or 3rd party services. It offers a marketplace consisting of pre-built apps which can be customized in Designer, or start from scratch using a drag-and-drop UI builder. The features such as integrations, process automation, actionflows enhance the ability to build frontend applications just by point-and-click in the frontend logic builder. So it's safe to say that DronaHQ is a platform for all types of users, whether you are a semi-technical user or a professional developer.
Features

Integrations (Third Party Support) –
Integrations in low-code development platforms are essential as

developers can manage the configurations of integration without writing custom code, which helps significantly reduce time and effort and eliminates errors.

OutSystems can be integrated with GitHub, Jira, LinkedIn, Zendesk, Bitly and many others. DronaHQ allows you to integrate with WhatsApp, Slack, Trello, Google Calendar, Gmail, Shopify, Freshdesk, Asana, Zendesk, Zoom and more. Both DronaHQ and OutSystems allow customers to integrate third-party support and register new API connectors of their choice.
Supported Devices – OutSystems is supported by devices like Windows, Linux, Android, iPhone/iPad, Mac and Web-based. DronaHQ supports Windows, Android, iPhone/iPad, Mac and Web-based devices.

Plans & Pricing
The good thing about the pricing of OutSystems is that it has a free edition, giving support to 100-end users with free online training. You can create unlimited applications with database storage of 2GB. Then comes a big jump from first-tier basic plans starting from $4000 per month to $10,000 per month. Additional features of dedicated OutSystems cloud, support system and platform configuration consist of additional environment and integration features. This high pricing is causing it difficult for small enterprise users to opt for OutSystems.
DronaHQ supports unlimited users in usage-based pricing plans. It is based on the number of tasks per month.

(A task can include a workflow task, sheet lookup, an API call, database query or container app open.)

It offers four variations in its pricing, starting with a free plan consisting of 200 tasks per month with one published application. The second (Starter) and third (Business) tier different versions according to your requirements, priced to $50 per month and $500 per month. These plans contain features like UI builder, workflow builder, sheets database, analytics, custom functions, AD integrations, dedicated support,  SLA, actionflows and many more.

The other part of DronaHQ pricing is that it gives you a choice between annual and monthly paid options.

Support and Services –

OutSystems actively adds features to its platform for a better user experience and ease of development. They provide free online training for users and have community support, and courses for the paid users to help them out throughout their journey. However, some customers still find it hard to get documentation or personalized customer support to learn and implement those technical capabilities.




DronaHQ provides free courses and video tutorials, community support and services.
Alternative for OutSystems
If you're a large company/corporation, looking for an alternative low-code platform with an enterprise focus, DronaHQ is a good alternative. 
Retool is a good alternative for engineers and developers, who have a strong grasp on important scripting and database languages such as JavaScript and SQL.
Pronto Forms is a good way to get started if you are looking for a data collection app. It offers cloud-based field service software that assists businesses via their web app and mobile interface.
About DronaHQ
DronaHQ is a comprehensive, low-code/no-code application development platform. It offers Studio for forms-based, workflows automation and dashboard based applications and more complex apps using its SDK. With DronaHQ, companies and organizations can digitize and enrich the user experience, enhancing their rigid legacy applications to modern digital applications capable of working and integrating with new technologies.
The software simplifies how a company can build a digital factory to innovate and digitize solutions with applications for all its processes, by providing solutions for business users, developers, employees, shareholders, customers, partners and more. DronaHQ is SOC II and ISO 27001 certified. It offers enterprise-grade features and app containerization to host all micro-apps in one place. 
DronaHQ is trusted by world leaders like Mondelez, LTI, Nestle, Wipro, Pfizer, McKinsey & Company, Colgate-Palmolive, Bosch, Deloitte, Cipla and many more.
Evaluating any software is always a difficult task. There are so many options available with a ton of features. If you're looking for an affordable no-code low-code solution to create simple, automated business applications like data collection apps, process apps, automation apps, internal tools or complex apps with the latest technology like AI or RPA. 
Try Evaluation Tool by DronaHQ which will consider various parameters for you to evaluate the platforms. This will provide you with a clear picture and a way forward to choose the perfect platform for you.
Author — Ambar Tayde
Ambar is a product marketer and technology enthusiast. She wishes to help businesses grow and create their brand value. She is passionate about her dreams and wishes to convert them into plans. When not working, she can be found wandering through nature with her family and friends.
Copyright © Deltecs Infotech Pvt Ltd. All Rights Reserved