Understanding on-demand app development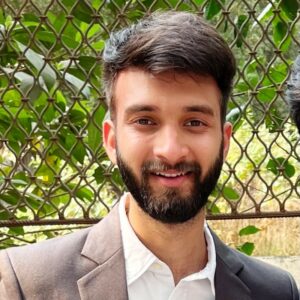 Complete Guide to On-demand app development
On-demand is more than a buzzword. The on-demand app services have now been around for nearly two decades. And ever since the success of Uber, the on-demand business model has exploded to new heights fuelling a surge in on-demand app development companies for several services like courier, food, delivery, healthcare, beauty, and more.
The USP of on-demand service apps lies in the way they interact with the app users and respond to their evolving needs and requirements. Keeping up with the trends may be easy, but incorporating them into your apps can be complicated with a traditional approach. This is where the importance and need of low-code platforms are realized, as they fuel innovation in technology like no other.
Join us as we discuss how this is the perfect time for businesses to invest in on-demand app development, types of on-demand apps, their benefits, and how businesses can leverage low code to build fully functional and powerful on-demand applications. 
What is an on-demand service app?
On-demand service apps are customized mobile applications developed to cater to the needs and requirements of customers. They work as a mediator between a customer and a business for different services like food delivery, transportation, hotels, etc. On-demand service apps allow users to order a range of services in minutes. 
The features and interface of these apps are configured according to the nature of your service and the target audience. For example, when you compare Uber- a cab service app, and Doordash- a food delivery app, both the apps have customized their apps to cater to their audience in the most effective way.
Why Do Businesses Opt for On-demand App Development?
Customers prefer on-demand apps because they make their lives convenient and advanced. The CBInsight report of Global Unicorn Club revealed that 23 out of 310 private companies valued at $1 billion by Jan 2019 belonged to the on-demand industry. This is the perfect time for businesses to leverage this opportunity to fulfill customers' needs and choices and stay ahead of the competition. Here is why most businesses are opting for on-demand app development.
Scalability
Unlike traditional business models that rely on a complex web of software and hardware inputs, on-demand apps that are built with low code can be easily scaled to meet changing customer requirements. Even if you start building an on-demand app solely for your business, you can eventually add other companies and turn in an on-demand marketplace. This will further create an avenue to monetize your platform by taking a commission for each transaction that takes place in your marketplace.
Increased user and employee satisfaction
On-demand apps are popular for exchanging services rapidly by connecting consumers and service providers directly. With the right development solution like low code, you will likely achieve the desired ROI for your business as it enables users to develop powerful feature-rich applications cost-effectively. A good on-demand app will also relieve your employees from being burned out and focus on increasing productivity while minimizing employee issues. 
Analytics
A good on-demand app will allow businesses to analyze the activity of users to determine which services are most and least popular, specific behavior patterns, any distractions that stop your users from making their purchases, and more. This information will enable you to improve your solutions and provide a better customer experience.
Enhanced online presence
To increase engagement with customers and be aware of the current trends, it is necessary to have a strong online presence. On-demand app development can strengthen your online presence and help you build stronger connections with customers.
Focus on mobile users
The number of mobile users is expected to reach 7.49 billion in 2025. This number is a huge reason businesses invest in on-demand app development that focuses on optimizing mobile user experience.
Types of On-demand apps
On-demand apps can be categorized into 3 primary groups based on the users involved-
Business to business(B2B)
B2B on-demand apps refer to those apps that connect one enterprise to another. This involves manufacturers, suppliers, providers, maintenance companies, etc. This approach is perfect if you desire a consistent flow of orders and prefer to deal with a few enterprise-level clients instead of individuals. These services are mostly related to enterprises like banking, hiring, transportation, etc.
Business to Consumer(B2C)
B2C is the most common category in the on-demand service economy. Here the businesses sell the products and services directly to the consumers. Users must download the app and sign up to use the services. The global B2C market is expected to reach $7724.8 billion by 2025, which makes it a perfect time for businesses to develop these solutions. Some of the most popular B2C apps are Doordash, Amazon, Walmart, etc.
Person-to-Person (P2P)
P2P on-demand service apps exchange goods and services through a specialized platform that earns a commission on each deal made. For example, in Uber, users find rides by entering their location and destination details, and the app connects them to the nearest drivers. 
Here, Uber is not directly selling a service but acting as a mediator between the driver and the rider. Similarly, Airbnb is an on-demand service app that connects homestay providers with travelers and tourists without selling anything on their own.
On-demand app development in various industries
If you plan to develop an on-demand app, you need to have a clear idea of what people want and understand how different industries use it. Here are some popular on-demand apps used across various industries.
Taxi services
On-demand transit services have been around for quite a while now with dial-a-ride. But technology has evolved and optimized how users order rides in a more accessible way available to a wider audience. Now the taxi and transportation field benefits the most from the in-demand service apps. 
These apps allow users to order rides at any time and nearly anywhere. Low-code platforms allow businesses to develop or supplement their current on-demand service apps with features like map and GPS navigation, a feedback system with ratings and reviews, communication channels between drivers and riders, payment integration, and more.
Food delivery
According to Statista reports, as of March 2020, the U.S. market experienced substantial growth in grocery delivery app downloads because of the Covid-19 pandemic. This trend is not dying anytime soon and is growing significantly. The food and grocery sector is among the most popular service categories.
Using a food on-demand app, users can order food from nearby eateries and restaurants that get delivered to their doorstep. The restaurant starts preparing the food as soon as an order is placed. 
Businesses can utilize a low-code platform to develop an on-demand food service app with features like uploading customized menus, auto-generating customer feedback that can be stored in a database, GPS and location tracking, etc.
Household chores
On-demand apps for household chores include services like cleaning, repairs, dog walking, and any other household activity that takes a lot of time or requires help. For example, if you are shifting homes, you can request packers and movers, cleaning services, or plumbers if you get a leakage issue.
You can build a powerful, feature-rich on-demand app or supplement your existing app for household services using low code. It allows you to customize your application as per your service type and target audience, put together elements to create an appealing interface, trigger alerts, and notifications to let the users know about any special offers or discounts, and more.
Beauty
Beauty-on-demand is all about using at-home salon beauty services. This includes consumers hiring professional beauty experts to complete a makeover for special occasions, getting beauty products delivered to their homes, booking an appointment at a beauty salon or spa center, or getting other wellness services at home's comfort.
Developing your on-demand beauty app with low code will help you integrate with other communications platforms to ensure everyone on the team is on the same page, trigger alerts and notifications, and collect and store feedback in a central location.
Healthcare
Consumers use on-demand health services to find needed specialists, check their ratings and certifications, schedule appointments and receive online consultations. The main goal of telemedicine apps is to safely, securely, and seamlessly connect people seeking medical consultation with medical professionals.
In addition to calling a doctor on-demand, telehealth apps also provide for patient monitoring, collecting health data, prescription monitoring, and more. All these features and more can be easily developed and customized using a low-code platform. You can also use user and permission controls to let only authorized people access sensitive health information. For example, you can allow only authorized doctors to view reports with confidential tags.
Logistics
Logistics on-demand has gained popularity because of cross-border e-commerce activities and millions of diversified goods and services that need special care to handle and deliver. These apps are useful because they help bridge the gap between shippers and carriers. 
Building an on-demand logistic app with low code will enable users to track goods in real time,  compare carrier rates, scan the goods, receive bookings and confirmations, and much more. You can also build an inventory system and dashboards to view all the inventory details in one place.
On-demand app development stages using low code
 Here are the 4 fundamental steps for on-demand app development using low code.
Research
The first and most important step of low-code application development is data gathering that ranges from the problem and requirements to the current state of the market. Try to learn about the consumer's online behavior, hobbies, pains, and requirements to come up with the most unique and useful on-demand app idea. Your research should essentially focus on the –
1. End-user preferences: What is the preferred choice of browsing device for users? Are they more comfortable with the web or mobile?  Finding out the answer to these questions will give you a clear picture of user preferences so that you can decide whether to build for the web or mobile or both.
2. API – You also have to research the reigning API services that you need to integrate with.
3. Payment methods – Knowing the preferred payment methods of your target audience will help you to identify potential integration possibilities with payment gateways.
At this step, you have to ensure that you have enough research and information to be able to plan the layout of the entire flow of user experience for your primary service.
Pick the features and functionality
Researching the market will help you to decide what kind of on-demand you want to build and for which target market. The next step is to decide on the minimal amount of things your product should do. You can also use data based on market research of competitors to observe the features they offer, what they lack, and are planning on innovating.
Let's say for an on-demand delivery app; you may need to integrate features like a point-of-scale sale system (preferably cloud-based), search orders, real-time order tracking, etc. Picking the desired features also implies that you have to eliminate some features and functionalities that may be common but unnecessary that can hinder the app's performance.
Building wireframes
Wireframing means the visual representation of your app's layout and how different screens interact. In this stage, you should be able to visualize the users' journey through the app. The main goal is to determine the order, number, and relation of each app screen for each task. Most low-code development platforms will allow you to create wireframes online and offline.
Execute and test the application
This step is one of the most vital ones before launching the app. You have to test the application to identify any technical issues or glitches. Low-code platforms like DronaHQ provide a testing environment where the app can be scrutinized and tested multiple times to check the performance and eliminate technical faults. You can make the necessary changes after getting the test results and user feedback.
DronaHQ offers prebuilt 100+ out-of-the-box components and templates. You can also customize the look and feel of your app by choosing different colors, fonts, and icons and uploading your company logos according to your brand.
Publish the application
The last step is to deploy the application and push it to live for users. DronaHQ offers flexible application deployment. You can set up, install, configure and publish a fully functional on-demand app with just a few clicks.
Benefits of on-demand app development for your business with low code
There are several benefits of on-demand app development using low code. Let's have a look –
Agility
Low-code platforms like DronaHQ allow developers to update and modify the app anywhere and anytime without any complications and harming the user experience. Therefore, whenever you update the app, you don't have to worry about causing any inconvenience to users, which is unlikely in the traditional approach.
Integrations
The best low-code platforms will allow you to connect with any platform using APIs and third-party app integrations so that you can seamlessly connect with consumers and employees across all devices to ensure everyone is on the same page.
Flexibility
The platform should allow you to do more than just confining you with its ready-made capabilities. Users should be able to add their own code for UI or logic and customize it according to their needs and desires.
Highly secured
The top low-code platforms offer a highly secure user experience with features like role-based access, and SSO, and are certified under competent authorities like ISO 27001.
Decreased costs and increased productivity
Since you can build more apps in less time and without hiring or outsourcing additional engineers, it contributes to decreased costs. Apart from minimizing expenses, it makes internal users in the organization more productive.
Why is on-demand app development a profitable idea?
The popularity of the on-demand app skyrocketed, especially after the global pandemic, where restricted physical movement compelled consumers to order more products and services online. Even after the pandemic has settled, consumers have realized the comfort and convenience of on-demand applications, not leaving any scope for this trend to die soon. Here are some statistics to prove that it is the right time to build an on-demand app-
1. The US on-demand home service app is projected to reach $643.7  billion by 2027.
2. More than 80% of Americans have used on-demand services.
3. The delivery segment of Uber generated $17.4 billion in revenue in Q4 2021.
4. More than 63% of consumers order online to avoid long waiting times and crowded parking lots.
5. The online food delivery market is projected to reach $343.80 billion in 2022.
Why choose DronaHQ for on-demand app development?
Save hundreds of hours with DronaHQ by building custom on-demand service apps in the fastest way possible. Don't build from scratch; DronaHQ allows users to build interactive user interfaces and rich user experiences with 100+ pre-built controls, buttons to run API requests, visibility rules, and more, while it does the heavy lifting of governance, security, and deployment. 
DronaHQ enables developers to build a powerful, feature-rich on-demand app with the following elements-
Drag and drop builder– DronaHQ offers 100+ responsive, reusable, powerful out-of-the-box components enabling beautiful building interfaces in a straightforward and quick manner.
Web+mobile responsive- Allows users to publish, manage, update, rollback, invite, and embed with any device (Android + iOS), and access specific settings easily.
Embed new services – The apps you build in DronaHQ can be embedded inside your existing offerings in the form of a secure embed app.
Customization- Create your custom UI components and functions using JavaScript.
Role Based views and user management- Protect data integrity by allowing only authorized user access to sensitive data and managing how a user uses your data with login authentication, email verification, user roles, and permissions.
Security– DronaHQ is SOC-II and ISO 27001 certified, and all plans include SSL encryption to keep your data safe. Choose the user authentication method of your choice – start fresh or continue with your company's prevalent methods and connect AD 
Integrations- Smoothly manage data fetching. Integrate with any API, databases, and multiple third-party applications. Visualize multiple data sources in the same view.
White-label branding- Create standalone versions of your apps for different systems including Android and iOS under your own brand.
Easy maintenance – Update and maintain your app with easy iteration and customization of admin panels, dashboards, and mobile and multi-screen apps.
Version control- DronaHQ allows users to version control apps with Git Sync on DronaHQ Studio by connecting them with a Git hosting provider such as GitHub, GitLab, Bitbucket, and more.
Audit logs- DronaHQ automatically stores information about all the run-level queries, API calls, etc for audit purposes.
Sign up now to get a 14-day free trial for the starter plan!
Copyright © Deltecs Infotech Pvt Ltd. All Rights Reserved