Offline Capability for your No Code Applications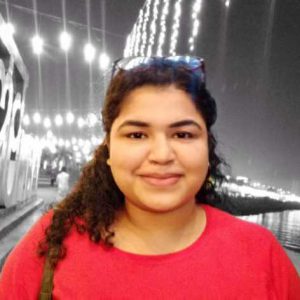 We are pleased to announce the release of offline capabilities for all applications built and being built on the DronaHQ platform. This is going to allow transactional business apps to function effectively at all times even while they are disconnected from a network. 
"Many businesses are turning to no-code solutions when developing applications, particularly mobile apps. This new feature is going to be empowering especially for all the remote field force to get more work done while on the job by taking away repeating data-entry tasks," Divyesh Kharade CTO at DronaHQ. 
A great example of where the offline capability will come in handy is construction company workers working at remote locations with little to no connectivity with the back-office. For instances like an on-sea project or far-off site construction, a lot of crucial business information such as GPS location, resources consumption, progress reports, on-site manager approvals, capturing of images, signatures and so on. Typically these tasks are performed on paper, requiring employees to re-enter information to other enterprise systems, now field staff can use smartphones, tablets, laptops or even rugged devices to directly capture information on the apps syncs to the database as soon as the device gets back the network.
"Offline capability in apps is a must and it was always our plan to introduce it on our platforms for the customers. Keeping the field force motivated to perform their duties actively, making the most of their time with an effortless solution was something we could sense our customers need and it pushed up to take this feature as a priority to launch," says Divyesh.
Offline capability is now generally available to all customers building their apps on the no-code platform DronaHQ. All apps built previously on the platform can leverage this feature. 
Forrester Research had identified this capability as "often the most important and difficult mobile feature" for business and "consideration for nearly every future modern application" in its September 2014 report, The Offline Mobile Challenge. "It is a great milestone achieved in the no-code space, taking us one step further to make DronaHQ robust and let our customers work without any limits. We look forward to seeing how applications will keep on transforming business with offline capability provided to app users," Jinen Dedhia, Co-founder at DronaHQ.
For inquiries or more information on Offline Capabilities and No-Code, chat with us.
About DronaHQ: DronaHQ is a No-code App development SaaS platform for building business apps (Mobile & Web) and automating business process operations for SMB, Enterprises, Business Units & IT Depts. Offering compelling development productivity gains, speed of delivery of apps while ensuring rich end-user experience. 1 million+ users of Apps built on the platform, 3000+ enterprise-grade apps. ISO 27001, SOC II certified. Presence in Mumbai, Bengaluru, SFO, London.
Website: www.dronahq.com
Copyright © Deltecs Infotech Pvt Ltd. All Rights Reserved