Busting the 6 Myths of No Code Platforms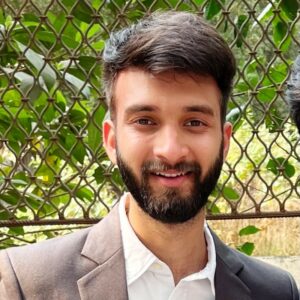 No Code platforms have the ability to change how businesses solve problems. By placing controls in the hands of the front line business users, no-code platforms enable them to create their own solutions as per their business requirements.
Although no-code app development is gaining popularity, deciding to use a no-code platform to create an app may still be met with skepticism.
There are some rumors, some of them are rather interesting regarding no-code platforms which refrain people from using no-code platforms.
In this article, we will bust the six most common myths about no-code to guide you to make a rational decision when choosing a no-code platform for the development of your apps.
Myth 1: No Code platform is not for everyone.
One myth that is quite popular for the no-code platform is that no-code is not for everyone. A person should require some technical knowledge or coding skills to use the platform.
The reality is that, on no-code platforms anyone can create applications without technical skills. No-code platforms have visual tools to drag and drop various modules and application components like checklists, drop down boxes, lists, navigation panels etc. to create an application. The only thing that is required to create the app is a well-defined problem statement and desired outcome. With a clear overview of the flow of an app, anyone is set to build apps without coding.
No code platforms enable business experts, professional developers, and citizen developers to create digital solutions that solve unique or industry-specific issues.
So, who can use the no-code platforms
Professional Coders– IT teams or developers who have specific coding experience and knowledge can use no-code platforms to accelerate the app development process.
Citizen Developers– Frontline workers who operate in the area of Sales, HR, Finance, etc. can create apps to solve their business problems without the help of IT teams or professional developers.
Complete guide to no-code development in 2022 to accelerate your digital transformation initiatives.
Myth 2: No code is for light-weight apps.
Another popular misconception is that no-code is just for creating light-weight applications. On the other hand, the fact is that the no-code platform has more bandwidth and can be used to build complex business applications ranging from building complex customized CRM to HR solutions to IoT enabled applications. No-code is better suited to quickly respond to business challenges by creating a business-critical application within a few hours rather than waiting for months when choosing traditional methods to build applications.
Myth 3: No-code eliminates the need for coding.
There is a belief that no-code platforms eliminate the need for coding, or no-code is a code eliminator. This is true. With no code, one can create applications without coding. However for personalization, or for very specific requirements. The user can write a little bit of code and bolt it to the no-code apps. No code tools allow you to drastically slash down coding efforts even for creating complex ERPs and CRMs. That doesn't mean that no-code doesn't leave any space for coding.
No-code comes with pre-built modules and various application components that can be drag and dropped visually to create an application. Other than what functionalities the vendor provides, no-code platforms leave enough space to add customized codes on top of pre-built modules to build personalized or apps specific to requirements. You can code the front-end and stitch it to no-code backend, workflows, or automations. And vice versa you can design the app without coding and integrate it with your existing databases or systems.
Myth 4: No Code has limited capacity to scale.
No-code platform offers an array of tools and functionalities to build or modify an application. Business users can create solutions to meet their requirements. No-code platform provides scalability by enabling users to scale up or scale down the app as per the user's transactions.
Scalability was a significant issue for conventional methods to build applications but, with the advent of cloud and no-code platforms run on the cloud, scalability has become a problem of the past.
No code enables users to scale their pilot project to an Internet-wide deployment that supports millions of users. This means that the end-user need not worry about the managing or provision of servers for the app. The platform takes care of load balancing. All the customer needs to do is [purchase] license for the increasing user base/ app complexity/ storage and keep on going with the app just as they were.
Now, if somebody tries to convince you that no-code apps are not scalable, tell them they have outdated information and ask them to correct their facts.
Myth 5: No Code apps have limited space for Flexibility and Customization
The concept behind the no-code platform is the ease of use and flexibility it provides to create business applications. Users can create business applications according to their needs quickly just by dragging and dropping modules and can create highly customized apps according to their requirements and pay for only what they use. Since the developer has more time on hands with an easy to use [fast to build, test, iterate] tool – they can quickly test their app theories and iterate on top of it.
When buying readymade softwares from the marketplace, users often get some features they are not required, and they come in a bundle as a package with the main software. The user has to pay for those features also that are not useful. Using no-code users can create customized softwares within a few hours specific to their requirements and can add a lot of customizations to give their app a personalized touch and users a highly personalized user experience.
Myth 6: No-Code platforms are not Secure
Some believe that no-code is all about quickly creating applications, and in this process, these platforms lay less emphasis on security. Or no-code platforms are not secure to create applications there is a risk of leakage of information etc. In reality, no-code platforms have enterprise-grade security with all security certifications in place to create business applications.
A lot of these platforms are built keeping the business users in mind. However, it would be wise to vet these platforms. No code enterprise-grade platforms offer critical capabilities like – security, scalability, performance metrics [usage stats/analytics], and governance.
To DronaHQ, security has always been a top priority. DronaHQ is ISO 27001 and SOC-II certified and provides enterprise-grade security that include GDPR compliant with support for SAML/OAuth protocols, DLP Controls, SSO, Developers-Beta-Production environments, Permission control, and remote-wipe.
No Code is a Reality
No Code is a technology with immense capabilities. It streamlines the development process to create applications to solve business challenges. Business users no longer require professional developers to create business applications with long wait times from development to deployment.
No-code platforms do have their strengths and weaknesses and are growing and innovating to support rapidly changing business requirements and processes. Which means they are highly flexible, scalable, and apt to create business applications.
If you want to create a business app using a trusted no-code platform that has all features that an allrounder no-code platform must have debunking the above-listed myths drop us a message in the chat box below or write to us at inquiries@dronahq.com
Copyright © Deltecs Infotech Pvt Ltd. All Rights Reserved