No Code Player offers capabilities specific for Rugged Devices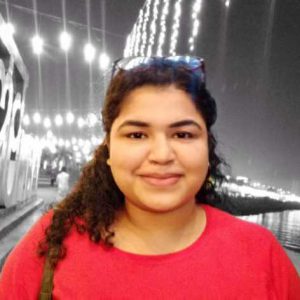 For the first time ever, No Code Player offers capabilities specific for Rugged Devices. 

Union Community and DronaHQ join hands to give first-class users experience to all Union Community's rugged devices users. The device owners can build custom applications at speed, leveraging native app features like fingerprint scanning, NFC and deploy apps in real-time,  without any coding skills. 
DronaHQ expands offerings to provide capabilities in apps specific to Rugged Devices by teaming up with Union Community.
Going a step further to bring customization capabilities in the hands of its customers, Union Community, best known for the fingerprint scan access control system ViRDI partners with DronaHQ, No Code App company, to enhance its user experience and add value to its already proven access control systems and rugged devices solutions.
Rugged device owners can now build and easily deploy custom apps to enhance the user experience, further improving efficiency and productivity among employees and effectively manage mission-centric operations though the rugged devices. 
These solutions can easily be integrated with standardized APIs. Users can quickly and easily customize the user interface of the apps, add their business rules and validations. With Union Comm's power-packed devices, customers will benefit from custom applications for time management, access control systems, drinking water management, and meal management to name a few. To top them off, ready apps like store operations checklist, attendance apps, and more made just for the rugged devices can be found in DronaHQ's Marketplace. 
"While many rugged device makers are focused on the hardware capabilities of their solutions, this partnership is sure to make Union Community stand out against competing rugged device manufacturers and give all rugged device owners a cutting-edge experience." Jonathan Kahn, CSO at Union Community.
"This is a great new offering that combines Union Community's deep expertise in rugged device solution with DronaHQ's unmatched enterprise-grade secure no-code technology," Jinen Dedhia, Co-founder at DronaHQ. "We are confident that our No Code platform will empower the rugged device owners to identify and implement the right custom apps for their specific requirement." 
Many industries including logistics, shipping, construction and healthcare, have employees working with rugged handheld devices in extreme environments. Now, the industries can make the most out of their rugged devices by creating highly customized, industry-specific secured apps.
With the App available for download across all their rugged devices, Union Community will be demonstrating the newly added No Code offering at Intersec 2020 Dubai.
About Union Community:

UNION COMMUNITY Co., Ltd. is a company that provides various biorecognition solutions such as access control, time and attendance management, drinking water management, integrated control, and image detection. Union Community's Brand ViRDI fingerprint recognition access control system has been recognized both at home and abroad since the first product was released in 2000. Their solutions have entered more than 100 countries in North America, the Middle East, Asia and Europe. ViRDI is pursuing the paradigm in the biometric industry with its market-proven expertise and core technology. We aim to achieve win-win by all of our customers, employees and shareholders.
Website: http://www.unioncomm.co.kr/
About DronaHQ:
DronaHQ is a No-code App development SaaS platform for building business apps (Mobile & Web) and automating business process operations for SMB, Enterprises, Business Units & IT Depts. Offering compelling development productivity gains, speed of delivery of apps while ensuring rich end-user experience. 1 million+ users of Apps built on the platform, 3000+ enterprise-grade apps. ISO 27001, SOC II certified. Presence in Mumbai, Bengaluru, SFO, London. 
Website: https://dronahq.com
Copyright © Deltecs Infotech Pvt Ltd. All Rights Reserved