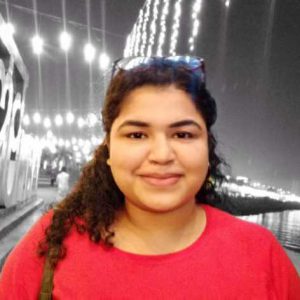 What is a Low-code Form Builder?
Low-code form builders can help your business in the development and deployment of progressive and visually appealing form-based applications. Build powerful forms that use conditional logic, accept payments, generate reports, and automate workflows.
Low code form builder manages responses in real time which can be shared in multiple locations like emails, events, and websites. It enables businesses to receive and analyze responses which can help in converting visitors into high-intent leads by capturing important customer details.
A low-code form builder allows users to simply drag and drop components to build custom forms. Users can add controls, validations, and rules and submit them to the datasheet. These forms have a responsive design that can be run across any device and on any screen size. Online form creators like DronaHQ help you create forms 20x faster, which can be instantly shared with your teams and across devices.
Traditional Application Development Processes
The traditional form development process is a custom software development approach where tech experts code software from scratch. Traditional development is a lengthy process which may take up to months, unlike low code platforms where users use the pre-built components to develop applications in minutes. . Here are some of the key features of the traditional app development process-
1. It uses manual coding to develop applications.
2. Expert developers use web frameworks and programming languages to hand code web applications.
3. Coding and iterations may take up to 2-8 months to complete.
4. Custom-built apps can be difficult to update and maintain regularly. You will require a dedicated team of developers to edit the code each time.
5. The cost of development is high. You need more time and resources to build an effective application that can take months to complete.
How is low-code development different from traditional development?
Low code development appeals alike to developers of all levels and expertise, while traditional development appeals to developers with high technical knowledge and expertise. Here are some of the key differences between them-
1. Low code development uses a graphical user interface or graphical modeling i.e visual modeling for app development. Traditional development requires manual coding for app development.
2. Low-code applications can be built using low-code platforms like DronaHQ to accelerate the process of app development. For hand-coded applications, developers use web frameworks and programming languages.
3. Low-code apps are more agile and can be easily updated. It can accelerate app releases and resolve issues quicker. Changes can be slow in the traditional development method.
4. Deployment of low-code apps can be really fast. App development and deployment is a lengthy process in the traditional development method.
5.  Low-code apps are easy and low maintenance.You can update the apps and push changes in real-time, without having to ask the users to download new versions of the app. They support agile delivery and offer the majority of heavy lifting of the app so you have to spend limited resources on app maintenance. In traditional development, you need a dedicated team to update the code each time. It can be tough to update and maintain regularly.
While the traditional development process is time-consuming and expensive, low-code solutions are fairly simple to use by using the drag-and-drop elements and easy to add business logic with simple formulae. Here is how low code solutions can simplify the process of application development-
1. Low code form applications can be ready within just 1-3 weeks. This means improved agility and quicker time to market.
2. The cost of development is fairly low compared to the traditional development method.
3. Low code development can be used by developers of all technical levels to create highly customized and personalized applications.
4. With minimum investment and only one developer, you can develop a web app that has strong components like data management, security features and testing modules. 
Why is Low Code Form Builder Important?
Better Agility
Low code forms can be easily updated and revised whenever needed contributing to improved agility. It can run smoothly across all devices while accessing and sharing data.
Reduced costs
With a low code form builder, the internal team of your organization can build, customize and brand forms without incurring any heavy hiring costs. Low-code development reduces the need for outsourcing tech experts bringing down the operational costs to a huge extent.
Increased productivity
With the help of a no-code form builder, you can create and share forms in no time, which means you have more to focus on other critical activities of the organization. This can contribute to increased productivity and efficiency. 
Easy and faster updates
Low code forms are low maintenance and can be easily updated at any time without involving any complex coding. Low code facilitates immediate change whenever required. 
Top features of a Low Code Form Builder Tool
1. Drag-and-drop feature
When you build a form, it is important that the information and questions are organized in an intuitive flow to make sure that the client does not get irritated and abandon the form midway. The drag-and-drop functionality is easy to use and enables the user to create a logical flow of questions while giving them the liberty to experiment with the different elements of the no-code form builder. Create professional-looking forms with no coding using DronaHQ's online Form Builder. Then style your forms with your own logo, fonts, and colors.
2. Data Collection Form Fields: 
The right form makes all the difference in the user's data entry experience. DronaHQ's low code form builder offers a library of over 100+ pre-built UI controls, which includes a range of UI controls suitable to create a polished data entry user experience. 
Notable Pre-built Form Fields like: 
1. Advanced drop down lists: Create rich dropdown selection lists that are contextual (images, subtext, metrics, etc)
2. Collapsible Menus: Cut down the clutter with menu items that can be grouped to create expandable/collapsible menus
3. OTP Control: Add OTP functions into your forms 
4. Payment Gateway capabilities: Ready control like the Stripe control make it simpler to create forms that accept payment
5. Native Controls:
1. Signature
2. QR/Barcode Scanning
3. NFC
4. Geolocation Capture
3. Integration for automated form response submission:
Automatically send form submissions to email marketing services, project management boards, CRMs, cloud storage apps, and more with DronaHQ's 150+ integrations. Need to submit data to your Google Sheets, update client reviews in your Postgres database, change IT ticket status in MongoDB, update inventory in MS SQL database – that and a lot more.
4. Multi-page forms and expandable form sections:
DronaHQ Form Builder makes it easy to break online forms up into multiple steps; You can create forms for your website that help you win over more leads and customers, make onboarding forms not seem overwhelming by breaking down questions into sections. By splitting your form up into sections, you make it more fun to fill out, boosting conversion rates and ensuring you get the info you need.
5. Custom fields
A great form builder should allow high-level customization of the fields to reflect your brand vision. No-code form builders offer a range of templates to choose from where you can select custom fields to tailor made your form. Customization will add brand personality and reflection to your forms. 
6. Automated response
Whether the form is for subscription or collecting employee details, the respondents expect an acknowledgment of their submission. With a low code form builder, you can set up automated email/SMS responses to ensure that the respondents are acknowledged as soon as they finish filling out the form.
7. Responsive across devices
A perfect digital form is responsive across devices. You cannot expect all your respondents to have access to the same device. Most people use mobile devices, so it is important that the low-code form builder is responsive across all devices. Otherwise, you could lose potential customers just because they were not able to access the form from their device.
8. Easy to embed and share via URLs or QR codes
The forms you create should be able to easily embed on your site or any other site you are intending to put them on. Whenever a visitor visits the site, it should be easily accessible and visible to them. A perfect no-code form builder will allow users to seamlessly embed and blend these forms into your site theme and design.
With DronaHQ's form builder you can generate embed code to add forms to your websites and web portals. With just a few clicks, you can create custom URLs that include your organisation and app name. You can also create custom QR codes for individual forms to make sharing even easier.
9. Analytics
An efficient form builder will allow users to sort, view, and analyze data to find out any gaps so that you can work on them accordingly. Always look for built-in analytics while choosing a low code form builder. It can also facilitate the improvement of business strategies.
10. Form field validation
Form field validation helps in ensuring the quality of data being captured. Field validation checks the accuracy of data like phone numbers, email addresses etc.No-code Form builder allows users to add data validations like marking fields as mandatory, setting character limits, applying properties like read-only, input type and so on.
11. Pre-fill form fields using excel-like formulas
Build your own formulas to bind data and run business rules. You can execute excel-like formulas to populate fields in the form- ideal for use cases like calculations and predictions. Using the same formulas, you can look up details in the backend database and present them in the UI for the user to select as input. 
12. Secure online forms:
Enterprise-class security features and certifications like ISO 27001 and SOC 2 ensure that your organization's data is secure in transit and at rest.  
Build Attractive Forms with DronaHQ
Users can start building engaging and intuitive from with the help of DronaHQ in 4 simple steps:
Drag, Drop, and Design
DronaHQ offers a drag-and-drop builder allowing users to create the form in the exact sequence they would like the user flow to be in. With components like drop fields to capture text, barcode scanning, document, images, and signature upload facility, users can create highly personalized digital forms.
Add validation and business rules
Move over to Rules to configure dynamic conditions and create business rules. Users can also configure conditional visibility rules to hide and show form sections, and validations to verify the accuracy of information typed in by the respondent. You can then add formulas to custom fields to auto-populate form fields on the basis of previous user input.
Add workflows
Move to the workflow builder to visually map out the flow of tasks after form submission. You can update your database, set email/in-app alerts, call an API, generate PDF reports and so on.
Preview and Publish 
Preview the app to test so that you can identify issues before the final publication (in beta or prod environment)
 DronaHQ enables users to create highly customized and engaging digital forms by offering advanced conditional logic, hide/show, rules and validations, offline access, and native support to create a diverse range of form structures. Users can create surveys, feedback forms, emails, subscriptions, and so on. It offers 100+ prebuilt controls and a dynamic form field to enable users to build intuitive forms in minutes by using drag-and-drop components and customizable templates. Sign up now to get a  free trial.
Copyright © Deltecs Infotech Pvt Ltd. All Rights Reserved