7 Must Have Apps for the Retail CPG Industry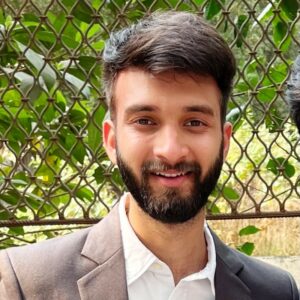 Consumer-packaged-goods (CPG) firms always recognized technology as an essential component to do business as efficiently as possible. 
In the past few years, however, CPG firms have recognized the value of the knowledge about the behaviours, wants, and needs of consumers. Data Collected from point-of-sale, in-store interaction, mobile devices, and social media platforms are accelerating and igniting the technology interest of firms to serve customers better along with operational efficiency.
Technology has not only enhanced the consumer experience for the user but also broadened the scope of competition among firms. With the use of the internet and various social media platforms, consumers can write their reviews on various networking sites which could be analyzed by the firms to advance their products and services to have an edge over their competitors.
According to a report by IndustryWired "Advancements in technology, along with the continued pursuit of customer-centric services, transparency, smart supply chains, among others will be transformative trends for the CPG industry in 2020."
Pandemic has a significant effect on the buying behaviour of customers. CPG companies are now revamping their processes and resources to adjust to these changes.
Nowadays CIOs have enormous challenges ahead of them; not only managing projects that create value to both stakeholders and customers but also discover technology that supports business activities in the long-term.
CIOs for the Retail CPG industry are looking for technology options for better reach to customers along with the streamlining of internal processes to accelerate brand growth.
Guide to understand new-age challenges CPGs need to solve and the role low-code platforms are playing for global CPG companies
7 must-have apps for the Retail CPG industry
1. Online Shopping App
Considering the recent conditions it is imperative for CPG industries to make their products available to customers easily. With online shopping applications products can be sold to the customers safely via home delivery or store pick-up by placing orders online without having to worry about going to the store to buy things in these unprecedented times. 
Although pickup in-store isn't a new retail idea, big-box companies have been using it to build an omnichannel shopping experience. However, this has become a necessity with the Coronavirus crisis.
2. Inventory Management App
While many of the product categories will be hit hard by the inventory pile-up because of lockdown, also some product categories would end up driving into serious supply problems leading to situations such as stock out, as production for different categories is almost halted. 
So a smart inventory management solution can be helpful to have a real-time view of available stock and stock out products. Inventory management combined with analytics can help to predict the usage and demand forecast and can generate alerts to replenish inventory by placing orders when it goes beyond a specified level. 
3. Product Catalogues App
Take your entire catalogue virtual using the Product catalogue app and display products to potential clients. Maintain product details, pricing information, and product features digitally rather the printed catalogue copies for prospect leads and current customers. 
Communicate changes in the product description or pricing to all the customers with the help of an app. Give your user an image gallery like experience to navigate through your product list and listed offers to make purchases.
4. Customer Relationship Management App
Collect all your Customer data in a CRM App to maintain a good relationship with customers. Send them offers and product catalogues for new launches. Create targeted campaigns for customers and get real-time reports and insights from various social media platforms to serve better.  
Engage with customers even after purchasing to create more selling opportunities by sending them offers via messages or email. Monitor consumer behaviours and track purchase patterns to device strategies for more portability and growth.
5. Retail Store Audit App
The pandemic has created a fear in people's minds. Now they always look for proper hygiene and sanitization activities are followed, from wherever they make a purchase. Audit and Inspection App ensure proper sanitization activities and hygiene is maintained across all stores in order to gain people's trust. Ensure proper sanitization compliance across all your sites with the help of an instant data reporting facility to report any shortcomings. 
Moreover, eliminate the manual procedures by collecting data in mobile forms. Upload the images of the inspection site, tag locations, automate procedures of communicating results, tracking, and reporting of safety requirements. Generate audit reports in pdf or other format and send reports to the concerned authorities at any instant.
6. Sales Coaching App
Increase the potential of retail executives with the help of the Sales Coaching App. Impart timely tactical advice to managers and their teams to enable impactful sales effort. Train your retail executives on how to make sales during these unprecedented times through various training methods that enable quick and visible results over time.
Develop training programs for retail executives to better handle customers as they are the face of the company to the outside world. Support them and make them learn digitally the best safety practices followed in the industry to boost sales.
7. Sales Gamification App
Bring the benefit of learning combined with social games to enhance the workplace atmosphere. 
Encourage your employees in isolation to learn new things and enhance the competitive spirit among the team members and indulge individuals in a culture of play-to-win with contest-based learnings, leaderboards, and enhanced employee engagement. Gamification is a great stress buster. It helps to relax the nerves and can serve as an excellent therapy during these challenging times.
To remain ahead of all competitors in a cut-throat environment, CPG Industry players need to align both employee and customer facing business processes ranging from enabling internal sales teams to maintaining customer relations and driving their focus on direct customer engagement activities. 
Businesses are focusing on targeted promotions during these unprecedented times to better reach customers using omnichannel strategy, running sales campaigns, loyalty programs, and virtual engagement platforms by utilizing a wide array of communication channels.
The consumer packaged goods industry (CPG) is experiencing complex transitions. The increasing consumer expectations have increased emphasis on operational performance, requiring streamlining business processes driven by technological developments.
The need to transform and adapt to changes makes it imperative for CPG companies to remain agile and highly sensitive for efficient operations.
DronaHQ enables CPG companies to leverage the use of no-code technology to support their operations. Give your business a boost by giving an omnichannel experience to your customer at all points of display. Monitor Inventory level and supply-demand forecast using analytics. Prepare an e-catalogue for all your products with updated information and pricing to help sales teams and customers. 
Collect information digitally and conduct retail audits offline and sync when connected to the internet. Keep your sales team competitive and trained to industry best practices by sales gamification by setting virtual assessment centres and tracking their progress. Keep your all stakeholders updated with real-time information on operational activities. 
DronaHQ being a trusted name in providing rapid business continuity solutions has a legacy of serving large CPG clients, delivering a bunch of readymade CPG solutions for operational continuity.  
Global CPG like Mondelez, Colgate, and Nestle are using DronaHQ's CPG solutions to become more active on the field with increased ownership and engagement towards the company resulting in higher operational resilience and more innovative ideas to increase productivity.
To give your retail operations a boost, get in touch with one of our low code experts for a personalized demo.
Copyright © Deltecs Infotech Pvt Ltd. All Rights Reserved