Guide to Data-driven Business Operations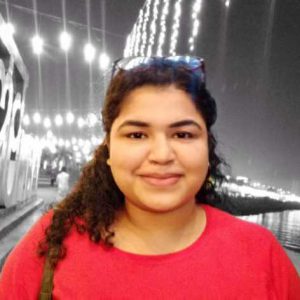 Every industry is filled with numerous data. Businesses generate 5 exabytes of data every day. 
 In fact, the overall data will only increase in the coming days. Believe it or not, by 2025, the world will produce 463 exabytes of data every day! 
These datasets are extremely valuable if the businesses have an approach to use it the right way. In-depth data analysis will provide direction and help businesses unlock new opportunities. 
This is primarily why more businesses are keen to adopt data-driven operations. Microsoft, Amazon, Facebook, Apple – all the big names have shifted to a data-driven business approach. As of now, 7 out of 10 businesses have adopted a data-driven business operations process. 
This blog will discuss all the essentials of a data-driven business operations approach. So, let's dive in. 
What are data-driven businesses? 
A Data-driven business integrates in-depth data analysis across all its core operations. A data-driven organization regularly looks into the insights derived from data analysis to build and execute business strategies. 
Businesses that adopt data-driven operations focus strictly on automation, continuous improvement, and optimum utilization of resources. An adaptive mindset and a data-driven culture help businesses to embrace the route of a data-driven approach. 
An organization that doesn't adopt a data-driven approach may experience countless data siloes across various departments. Largely because these organizations leave data clusters in different locations without putting effort into organizing them. As a result, they lack informed decision-making skills. 
Key Traits of Data-driven Business Operations 
Here are some of the key traits that set data-driven business operations apart: 
Data-driven businesses can create a personalized customer experience by analyzing real-time customer data. This leads to a targeted approach to customers' problems and hence high customer satisfaction.




Data-driven organizations follow an optimized and faster decision-making process. This becomes easier because data-driven business operations are empowered with a large volume of data to support their decision-making process. 

Data-driven businesses can keep improving their business model by combining key insights from data analysis. 

Data-backed business strategies can help you grow financially and ensure that you adopt sustainable business practices. By "sustainable business practices", we mean adding more diversity, partnering with environment-friendly companies, and so on. 

Data-driven business approach liberates the business users through

automation

and frees up their time for investing in more meaningful activities.  
What Businesses Need to be Data-Driven? 
Data is useless to businesses if it doesn't interpret proper business insights. Remember that data is valuable, but the focus should be on what it can do for your business. An organization that believes in a data-driven business approach always looks for ways to acquire in-depth insights. This will help businesses use these datasets to solve business problems and develop a streamlined framework to solve customer problems faster. 
Most businesses start focusing on data-driven decision-making when they observe their competitors making the most of business data. In fact, out of the 91.6% of businesses that invested in big data and AI, 75% have mentioned that they were intimidated by competitors' data investments. 
How to Build a Data-driven Business? Tried and Tested Tips 
Data is the cornerstone of success for today's digital businesses. If you are planning to adopt the data-driven business operations approach, you are at the right place. Here are a few tried and tested tips for shifting to a data-driven business set-up: 
1. Create a data-driven business strategy 
A data-driven business strategy involves managing organizational data and utilizing it appropriately to drive business growth. The foundation of a data-driven business strategy is the strong process of acquiring, storing, and analyzing data to fulfill business needs. 
The first step to developing a data-driven business strategy is to use data in real-time. This also means that businesses must learn to identify specific data from a huge data pool. Here are some easy ways to develop a data-driven business strategy: 
Start with identifying the scope of your data strategy. This could include setting up user categories, their expectations, and the type of data content they may consume. Identifying data domains can also help. Data domains can help you derive a 360-degree view of organizational data based on different categories like employees, customers, etc. 
Listing key data metrics is also critical for a data-driven strategy. These will help you keep track of the operational actions associated with each strategy. 
Identify the key areas of automation within your business. This will help you remove repetitive tasks from the workflow and increase the chances of increasing data-driven decision-making. 
2. Personalize data interactions 
Personalization is all about understanding your target users' intent and offering them products and services accordingly. Data is the base of personalization for businesses as it helps in driving critical insights related to customers' preferences. 
Digital businesses should make it a continuous practice to represent data content to their target users in real-time and monitor the pattern they follow in consuming such content. This will help them with customized offerings that customers will find unavoidable. 
3. Organize data as per users' needs 
Digital businesses need to categorize and organize the collected datasets as per users' requirements to accelerate the performance of their core business entities. Only structured and organized data can fulfill the business goals. To do this successfully, businesses need clear data planning. Businesses should invest in a detailed data management framework that maximizes user experience by making the most of different data segments. 
4. Use an automated analytics process 
Data automating is all about updating business data programmatically instead of building a manual approach. Businesses should adopt data automation as it is the key to maintaining correct data across various business units. Automating business data further means complete data management and complete data visibility. Note that users will generate new data every day. Therefore, manual organization of such a huge amount of data is impossible. Businesses need automation to organize these datasets regularly and make room for analyzing new data. 
5. Turn data analytics insights into action
Use business intelligence tools and technologies to convert the insights acquired from data analytics into critical insights. These tools can process complex, unstructured data and convert them into actionable points that decision-makers can easily use. Most of these data intelligence tools also provide a visual representation of datasets to simplify the decision-making process further. 
6. Develop a data culture within the organization 
The internal culture plays a critical role in the success of data-driven business operations. The data-driven culture should flow across the entire hierarchy of an organization, starting from the recruitment process itself. A report by McKinsey shows that data analytics should not be an individual business unit. Data-centricity should be at the heart of your entire business process so that anyone and everyone is well versed with the concept. 
7. Improve data literacy 
Enterprises cannot expect that all employees will be familiar with data-driven operations. Hence, it will be essential that they provide training to all employees to increase their data literacy. Data literacy programs help your workforce to understand your data-driven business operations approach inside out. That way, all employees can actively participate in the transformation process. 
Data-driven Business operations Model 
The Data-Driven business Operating Model represents a framework for building internal processes that enable organizations to leverage data efficiently. The pillars of a data-driven business model include: 
Customer-centric intelligence 

Decision-making 

Delivery 

Business intelligence 

Data translation 
Here are some more discussions on a data-driven business operations model: 
Customer intelligence 
The concept of customer intelligence is very different from that of business intelligence. Customer intelligence represents a repository that consists of all relevant customer data and information. Customer satisfaction is the prime goal for all businesses, and building a customer intelligence process helps enterprises to develop critical knowledge about customers. The customer intelligence team is responsible for collecting, organizing, analyzing, and deriving critical insights from customer data. 
Decision-making 
The decision-making team plays a key role in any data-driven business. This team is responsible for processing business data and synchronizing it with business objectives. Decision-making teams include data scientists and data engineers with a remarkable knowledge of automation algorithms. Forecasting customers' actions and predicting sales performance are part of the decision-making team's job. 
Delivery 
The delivery team is a vital part of a data-driven business operations model. They are looking for ways to automate different business activities to improve customer experience This team closely works with the decision-making team to automate various business operations like email campaigns, customer experience, website personalization, and so on. 
Business intelligence 
The business intelligence team is responsible for creating, managing, and communicating business reports. This team is responsible for maintaining insightful business dashboards and deriving performance insights of various business operations. The business intelligence team works closely with sales, marketing, and product development teams to track their performance in one place. 
Data translation 
Data-driven businesses rely largely on data translation. This team is involved in translating the qualitative business objectives into technical, data-focused projects. This team acts as the connector between business operation units and technical units. The data translation team members sit with business operation teams like sales, and marketing, understand their goals, and translate them for a clear understanding of the technical teams like business intelligence, delivery, etc. 
How is Data-driven Business Model different from what Companies are doing Today? 
A data-driven business model focuses on individuals responsible for analyzing the datasets and connecting them with the existing business strategy to make it more personalized. This is where a data-driven business model is different from regular business models. 
In a regular business model, you will find a dedicated team of data analysts responsible for organizing and processing all business data. This is a good approach, but where it lags is in terms of connecting the business strategy with different business units. 
Alternatively, a data-driven business operations model unifies and analyzes data depending on different business activities. All critical activities like generating leads, understanding customer intent, and delivering services to customers happen in a data-driven way due to the efforts of the data translation team. 
Trends in Data-driven Business Operations 
Here are a few trends of data-driven business operations that will shape the global business landscape in the upcoming years: 
Data-driven businesses will empower business users to make data-centric strategies 

Data-driven businesses will serve users from a service-level perspective

Data-driven businesses will rely on intelligent operation centers 

More organization processes will be standardized 

Data-driven businesses will ensure an intelligent connection by connecting AI, IoT, and cloud technologies 
What are the Benefits of Adopting Data-driven Business Operations? 
Here are a few central benefits of data-driven business operations: 
Capitalize on consumer trends
Starting operations in a new market can involve a lot of risks. A data-driven organization can effectively identify and mitigate potential risks and take actions accordingly. For instance, Netflix, the global OTT giant, is a data-driven company. Reportedly, Netflix invested $100 million in predictive analytics to determine whether the show "House of Cards" would be a success. This renowned OTT platform adopted the same approach to analyze the popularity of the "Bird Box" too. 
Develop customer-centric solutions 
Data-driven organizations prioritize customer data over everything else and ensure the development of customer-centric solutions for consistent growth. Popular eCommerce brand Amazon utilizes critical customer data like browning history, purchase history, saved items, etc., to form personalized recommendations for customers. 
Build a productive workforce 
Data-driven business operation is not restricted to customer data. Many organizations use people analytics technology to build an efficient workforce and maintain a low employee turnover rate. Walmart supermarket used HR analytics technology to reduce the employee turnover rate by 1%. 
What are the Challenges Associated with a Data-driven Business? 
Data-driven businesses may face some critical challenges at times. Here are a few to start with: 
Inability to follow data governance properly. This may result in badly managed data for businesses. 

Absence of sufficient technical resources to support data processing and analysis. Many organizations don't have a strong tech team, and hence they fail to derive insights from collected data.

Not being able to collect real-time customer data may lead to challenges in the process. This may happen due to outdated business data, resulting in poor decision-making. 
Become a Data-driven Business Today with DronaHQ 
Running data-driven business operations is not always difficult. However, businesses should focus on switching to a data-driven mindset to transform their business activities. Once you achieve that mindset shift, there is no coming back! 
With a data-focused approach, organizations can easily optimize their business processes and increase efficiency to a large extent. At DronaHQ, we help you transform your business operations into a data-driven environment by integrating various data sources. Our visual development tools help business users to drive the right insights from the internal tools and therefore simplify data-driven decisions. 
Let's take the example of customer support teams. These teams are actively responsible for interacting with customers and assisting them in various ways. Clearly, they need data-driven support tools to derive actionable customer insights. DronaHQ helps you create such tools in-house with critical features like 360-degree visibility into users' activities, order details, payment insights, etc. 
Build sales and marketing dashboards, admin panels, CRUD apps and provide data-driven insights to your internal teams with DronaHQ. Start for free now!
Copyright © Deltecs Infotech Pvt Ltd. All Rights Reserved