Compare Retool vs Appsmith vs DronaHQ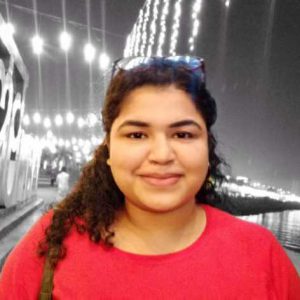 In the ever-evolving realm of technology, the advent of low code/no code platforms has undeniably reshaped the way we approach software development. Over the past few years, a revolutionary wave has swept through the tech landscape, giving rise to a myriad of tools that empower users to build applications with minimal coding effort.
As we delve into the landscape of low code/no code platforms – be it for internal tools, building prototypes for clients, creating dashboards or automations – it becomes evident that these tools cater to a diverse array of use cases. From seamlessly managing online databases to crafting intuitive forms, empowering field force applications, and streamlining internal tools, the possibilities seem boundless. Let's take a closer look at some of these niches:
Online DB -> Airtable, Quickbase, Knack

Forms -> Jotform, Typeform

Field force apps -> Workmobile, Fulcrum, Prontoforms

Internal tools -> Retool, Jet Admin, Appsmith, DronaHQ

App development -> Mendix, Outsystems, Zoho Creator

BPM -> Kissflow, Decisions
These categories are ever-expanding and new age tools in areas like automation testing, website development, etc are coming along.
On similar lines even in the internal tools category – we see hyper niche categories emerging and tools are specialising and narrowing their focus on Frontend Development. This blog is an attempt to zoom into this new emerging niche category and see how different players are shaping up based on the current tool & their publicly available roadmap.
Comparing Internal.io vs Retool?

Comparing Top Internal Tool Builders 
Here is a quick introduction to Low code/No code platforms for building internal tools:  They empower makers to create tools or custom business apps for internal teams, say HR, Ops, Finance, Engineering, etc at speed using visual drag-drop interfaces, pre-built UI components, and easy integrations to most databases and APIs. Technically they are frontend app builders for web or mobile or both.
Retool, one of the prominent players in the category is known for its developer-friendly platform to build internal tools fast. However, it is not for everyone or for every use case. According to their needs, customers need a platform that is easier for their developers, professional as well as citizen to use, that supports the development of their unique needs, and is flexible and fits their budget. 
In this article, we will compare in-depth these tools to understand the subtle differences between the platforms.
The tools that we will be comparing are:
Disclaimer: Information on tool capabilities are derived from public websites, community and other reliable sources.
At a broad level, we will be comparing the tools against the below capabilities
Basic & Advance Ui building capability

Components

Connectors

Actionflows

Extensibility
1. Basic UI Building Capability:
| | Retool | DronaHQ | Appsmith |
| --- | --- | --- | --- |
| Grid division | 12 | 24 | 12 |
| Collision detection | Yes | Yes | Yes |
| Resizing & Moving | Yes | Yes | Yes |
| Build your own control | Only via iframes | Yes | No |
| UI Control Editor for On-Prem | No | Yes | No |
| Event listeners on own controls | No | Yes | No |
| Action flows | Yes | Yes | Yes |
| Visual action builder | No | Yes | No |
| Responsive Designing | No | Yes | No |
2. Advance UI Builder Capability:
Retool
DronaHQ
Appsmith
Form Repeat
No
Yes
No
Automatic Hidden

elements readjustment

No
Yes
No
Dynamic Tab Creation
No
Yes
No
Multi-Level Side Menu
No
Yes
No
Sub Apps
No
Yes
No
Visual Rule Engine

No

Yes

No
Advanced UI capability enables teams to build responsive web apps or mobile apps and also handle higher-order complexity to create UI and associated CSS logic. For instance, let's say you have a few components vertically aligned in your UI and you need one of the components in the middle to be hidden. In this case, an advanced UI builder would handle not showing white space but rather move the remaining components up.
3. Advance Front end Components
| | Retool | DronaHQ | Appsmith |
| --- | --- | --- | --- |
| Local Datastore | No | Yes | No |
| Document viewer | No | Yes | No |
| Dynamic image grid | No | Yes | No |
| Signature pad | No | Yes | No |
| Recaptcha | No | Yes | Yes |
Advance components or controls (different platforms call them differently) are also an indicator of how these platforms are architected. For instance – DronaHQ provides a control builder tool to let developers build not just the component but set up its data binding, events and properties. However, at the same time Retool & Appsmith lets you bring in a new component in an iframe. This fundamentally means that you as a platform user cant extend the platform intrinsically.
4. Connectors
| | Retool | DronaHQ | Appsmith |
| --- | --- | --- | --- |
| Auth type Support | | | |
| AWS | Yes | Yes | Yes |
| oAUTH 2.0 | Yes | Yes | Yes |
| oAuth 1.0 | Yes | No | No |
| Basic | Yes | Yes | Yes |
| DBs | Yes | Yes | Yes |
| APIs | | | |
| REST | Yes | Yes | Yes |
| SOAP | Yes | Yes | Yes |
| GraphQL | Yes | Yes | No |
| Ready APIs | Limited | Exhaustive | No |
| GrPC | Limited | Yes | No |
All of these tools provide a varying list of DB connectors and support a variety of auth types. However, DronaHQ provides an exhaustive and growing list of ready 3rd party APIs like Zendesk, Quickbooks, Stripe, WhatsApp, Jira, Trello and many more.
5. Action Flows/ Event handlers
| | Retool | DronaHQ | Appsmith |
| --- | --- | --- | --- |
| On-Screen Actions | | | |
| Popups | No | Yes | No |
| Toasts | No | Yes | No |
| Confirm | No | Yes | No |
| Branch-based logic builder | No | Yes | No |
| Custom Javascript | Yes | Yes | Yes |
| Add to calendar | No | Yes | No |
| Share via WhatsApp | No | Yes | No |
| Server Side actions | | | |
| Call DB resource | No | Yes | No |
| Call API | No | Yes | No |
| Bind Data from API call to another control | No | Yes | No |
| Build variables from API responses | No | Yes | No |
Note: In Retool and Appsmith,  to achieve any specific set of things with a click of a button or any event, the only option is to write Javascript. Whereas DronaHQ provides visual components to create an event call workflow.
Schedule a 1:1 session with an expert from our team to learn more
Summing up
You now have more clarity on how Retool, DronaHQ and Appsmith stand against one another and which one is the right fit for your team's needs. 
Now, let the fun work begin. Start building your internal tools, check out our guides on how to get started with your Database GUIs, Admin Panels, or Custom Apps, or this ready template marketplace to find inspiration for internal tools in your business.
Copyright © Deltecs Infotech Pvt Ltd. All Rights Reserved