Agile – The Need of the Hour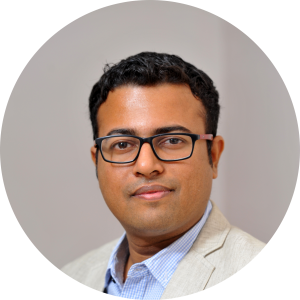 In this era of digital disruption, you need to adapt, innovate, and embrace agile delivery. Make developers self-sufficient, and the development process nimble. Agile is the need of the hour today, as teams need greater efficiency, project visibility, scalability of solution, and overall robustness.
Gartner, in its Hype Cycle for Application Development and Delivery, observed that agile development and ops are sliding into the trough, meaning building and managing agile teams will become more apparent in near future. This means that the teams need to be more flexible, lean and agile while the processes need to be customized, to keep up with the evolving circumstances.
Agile boasts a collaborative, cross-functional group of people who use the necessary tools and technology to deliver in increments the project/product. Their agile structure leads to greater visibility and communication between teams owing to a shorter feedback loop as opposed to other methodologies.
These teams are better equipped to react to fast-changing scope, schedules, and demands. For businesses and companies with agile teams, this results in a faster go-to-market and a high-quality output.
From collaboration tools, project management software, to remote teams management and resource management, there are several choices for a business to drive positive outcomes/change in the prevailing circumstances. In times that call for quick/rapid responses and with the increasing demand to build enterprise applications, companies are empowering their agile teams by introducing no-code/low-code tools in their tech stack to keep driving continuous change and build enterprise applications fast.
How does a no-code/low-code platform fit in an agile team's tech stack to speed up enterprise-level agility?
According to Forrester Research, the low-code market is growing at nearly 40 percent to help organizations achieve this goal by speeding up the building, testing, and deploying of applications. Outsystems, in its The State of Application Development study, revealed that companies that adopted no-code/low-code tools have an eight percent higher organizational agility score compared to those who did not.
What is No-code and how does it help in agile delivery?
In actuality, visual development/rapid app development tools, like no-code and low-code platforms allow business leaders to address the challenges of a fast-paced/disruptive environment and create leaner and more agile teams. Agile teams, developers, and project heads with varying levels of experience/skill sets can come together on a common ground to accelerate development. It helps agile teams by coupling their fast-paced decision making capabilities with the rapid development speeds provided by no-code and low-code tools.
No-Code is a visual development approach to create web and mobile apps without writing a single line of code. It enables app makers to use a graphical interface to create solutions faster, allowing them to focus on the business use-case and required functionality rather than the technical dependencies that come with traditional application development methodologies.
•Prototypes Ready in Matter of Days:
No-code platforms, due to providing high levels of abstraction, are not susceptible to traditional coding errors. With intuitive visual modelling and ready UI components, easy integrations, it is possible to have a working prototype in matter of days, further meeting the priority of reliable and speedy delivery in an agile approach.
•Promotes Design Thinking:
Design thinking is cyclical, where it allows you to revisit previous steps, assess changes made and iterate faster to develop highly successful applications, scaling one step at a time. No-code platforms with the one-click deployments and cloud-based options strengthen the design thinking approach by allowing agile teams to focus on continuous integration and evolution.
•Facilitates Collaboration between Generalists & Specialists:
No-code gives innovation in the hands of the business users, who, even without being a development specialist, will be able to build quality applications, handle integrations, customize UI, ensure standard compliances, etc. While fostering an agile culture in an organization, it's important to make sure employees have the tools that support creative thinking. No-code platforms play the role of a facilitator by removing the hurdles of scripting/programming, opening the doors to a wider audience and allowing them to innovate by turning more of their business ideas into applications.
As a non-developer attempts to build app screens and add business rules to it, they see their business requirements turning into app functionalities, further enabling them to translate their needs better
•Enabling an API-driven Approach
APIs today lay the foundation of enterprise applications and application architectures and most no-code platforms support API integrations. By allowing creation and reusability along with easy integration with third party APIs, no-code platforms improved the organization's agility to respond quickly to changing business requirements and create responsive solutions that are all encompassing and fill the communication gaps between disparate systems.
•Speeding up App Development:
Visual development methodology effectively translates the business requirements into application features. As a non-developer attempts to build app screens and add business rules to it, they see their business requirements turning into app functionalities, further enabling them to translate their needs better. Developers, on the other hand, can design the UI, workflows, business rules, etc at a much faster pace. This serves the most crucial promise of agile methodology which is Speed. Cloud-based setup allows teams to collaborate easily, allowing them to spend less time in hand-offs and documentation.
•Allow the Customers to be Involved in their product
These platforms allow visibility into the steps involved to get to the final solution, giving a better understanding of the requirements. No-code platforms allow the clients to modify and make updates to the app on their own and further save time by eliminating revisions/back and forth with the customers. Customers can be involved to contribute their knowledge/expertise into the solution to ensure it achieves what it set out to.
Agile Teams Thrive in the Face of Uncertainty
Agile teams need to move from current technologies to those that support design thinking to let them see things from their customer's perspective. No-code and low-code tools support all the key principles of design thinking to solve the problem right and at speed.
From collaborative prototyping to improvements and iterations, no-code platforms best serve solving the problems right and start realizing the value from it. While critics may claim that no-code platforms aren't equipped enough or they tend to hit a ceiling after a point, the thing is, it depends on the platform and the nature of the app requirements.
Gartner predicted that by 2024, the visual development platforms will be responsible for more than 65% of all application development. Forrester expects this market to represent $21 billion in spending by 2022. With the increasing growth and development of the low-code and no-code markets, there is constant push in the boundaries of how much these platforms can do.
If your goal is agility, no-code platforms can get the wagon moving, alongside bridging the business-IT gap, where IT teams can act as facilitators to monitor activities and avoid running the risk of 'Shadow IT'. Apps can be delegated to the business developers and IT backlogs can be cleared up, letting the IT focus on the bigger tasks, and enabling even the larger organizations to function with the agility of an SME.
There is no limit to what one can accomplish with no-code technology.
Originally published at https://technology.siliconindia.com/. 

Copyright © Deltecs Infotech Pvt Ltd. All Rights Reserved