Low-code internal tools helping consolidate procurement functions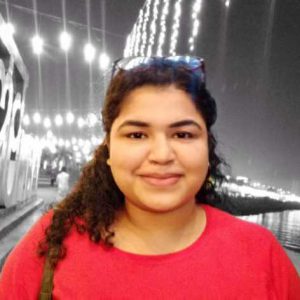 The advent of low-code has been a boon to the procurement teams. These tools are helping teams empower their non-technical analysts to manage inventory, procurement, and supply chain operations. Giving teams the tools they need to manage everything from supplier management to PO approvals to invoicing.
Forrester predicts Low-code platforms will account for 75% of application development by the end of 2021, up from 44% in 2020. The worldwide low-code development technologies market is projected to total $13.8 billion in 2021, by Gartner.
While most teams have their ERPs or financial systems put in place, the smaller elements such as backward integrations to supplier or trading partners, invoice automation and emailing. Such procurement use cases, while they may not be as critical to baseline operations — they lead to suggest that your systems do not work in coherence. A way around would be to replace these smaller discrepancies and introduce bespoke tools but that would be time-consuming and give a negative ROI.
Taking the low-code approach to stitch together the processes, the data sources and the different stakeholders together is a much faster and efficient way to go.
For instance, as a financial head of a textile company you have a bulk of suppliers spread across the territory and you need to pay them for the goods you acquired from them. you have a slick process in place to validate their invoices and import to your ERP. But, when asked to show this in the procure to pay system — you have to manually pull out hundreds of these purchases, then email chains of invoices and their approval status and so on and so forth.
This process is not ideal, difficult to scale, prone to error, and needless to say, takes up significant resources and time.
Now, as the procurement head, you need to resolve this with a low-code platform — instead of requesting the finance team to move their vendors to your procure to pay system, you can build a tool that pulls in the details from the financial system and creates an invoice record in your procure to pay system mapped to the right PO and goods receipt.
So, with low-value work automated with a tool, your team can go back to the high-impact tasks.
How low-code helps procurement operations
Internal tools built with low-code are supporting teams in transitioning to a digital mode of work with dynamic solutions that are seamlessly integrated with other systems, highly scalable and extensible to suit evolving needs of the process or as regulations and compliance standards change. low-code internal tools help simplify these tasks by providing teams with a visual platform to stitch the pieces together and comply with the pace of innovation faster.
According to a recent Forrester Total economic impact study, low-code enables developers to create digital tools 10 times quicker and with 70% fewer resources compared to conventional methods.
In highly regulated operations — it is critical to reduce complexity, improve transparency and monitoring of data and make it easier to adhere to compliance standards.
The tools created are playing pivotal/central roles in visualizing stocks, planning delivery routes, generating invoices, onboarding suppliers, managing POs, managing returns, and lots more.
7 procurement internal tool use cases built with low-code platform
Mattress manufacturer simplifies supplier relationship management
The Mattress manufacturer has a slick operation model in place that ensures all customer facing teams have real-time access to any information they need to resolve customer concerns. On the partner or supplier front, however, their operations are heavily reliant on email and google sheets. While google sheets serve a great starting point for such scenarios (partner lists, vendors lists, distributors lists and so on), performing CRUD operations to view active partners, update invoice or contract stage became challenging for the company.
To replace a email based system, supplier relations manager at a mattress manufacturing company created an admin tools using DronaHQ platform. The tools allow her team to create, edit, delete and manage supplier list — from a single tool they are able to view active supplier, their past and on-going transactions, and use the tool to communicate via email any updates or resolve supplier problems. They can instantly search and view source lists based on selected criteria, such as material, supplier or location details. They have connected this app with their ERP to obtain records on sources of supply for all their POs.
Apparel company streamlines POs and invoicing
The apparel company has over 50 franchises. The finance head is responsible for paying utilities bills for these franchisees centrally and also has a straightforward system that validates invoices, codes the accounts and updates them to the ERP.
The procurement manager needs the finance team to put these spend into their internal procure-to-pay app. Traditionally they would have to move from their existing system and set up contracts for each of these franchisees and submit an invoice against each — setting up and managing hundreds of contracts.
With DronaHQ's low-code platform, the procurement manager built a tool that takes the output from the finance team and automatically creates an invoice in your procure-to-pay system instead of relying on the finance team, causing them to move from their existing system.
Warehouse creates a Centralized dashboard
The warehouse managers inbox and call log is often bombarded with vendors following up on their contracts. While the information is right there in their ERP, it is a long process for the warehouse incharge to find the vendor code from their vendor database and then search through the approval status or invoices.
Without giving the vendors a direct access to database or any other internal system, the warehouse manager quickly created a low-code admin tool where the vendors can login using their registered email, the tool automatically looks through the database to fetch the vendor code and pull up details such as at what stage the approval is at. The vendors can also download invoice from the tool once their payment is approved and cleared by the finance teams.
Construction company create project-specific ERP
A construction giant working on a project at a remote location with limited network connectivity was heavily reliant on paper based forms that their on-site manager would fill to request for new raw materials or for restocking. This in turn would go to their back-office, fed into their system, and be submitted for approval and processes. The entire process was eating up valuable time and causing delay to their operations.
With DronaHQ the team built a custom internal tool to mimic the functions of an ERP that would allow on-site teams to submit purchase requests that automatically sync to their internal systems when connectivity is restored. The tool is helping the team plan timelines and track recurring purchase activities to automatically predict upcoming POs. The tool is being accessed by their off-site project heads and accounting teams and being used to schedule purchases, alerts on goods receiving, clearing of invoices and more.
Utility service company builds job scheduling app
An energies and utility company was reliant on call, email, and instant messaging to close the gaps between multiple stages. Say, after the Purchase request was approved, a person responsible would find himself communicating over an email, in person, or over the phone to get the POs ready. It's not that the teams were not reliant. Small teams have a lot on their plates and automatic reminders can help save valuable time and get POs (or other tasks) out of the door faster.
With DronaHQ the team built a job scheduling app to enable stakeholders to schedule jobs and monitor stages such as recurring purchase activities, automatic PO generation from approved PRs, obtaining manager and accounting approvals, scheduling contract agreements, receiving of goods, clearing of invoices and more.
CPG company unifies multiple sources of truth with Dashboards
A CPG company gave its decision makers an interactive dashboard to navigate through the sales and stock data in addition to monitoring suppliers with custom supplier dashboard views, POs, negotiation deals, etc. to obtain insight on key data such as unplanned costs, the status of deliveries.
Stationary manufacturer digitizes contract management
To speed up and digitize purchase contract approvals, a stationary manufacturer built an internal tool that allows end-users to fetch contracts, obtain contract details, compare contracts with any existing ones, send out approval  requests to supervisors in a click or send to others for further approval/processing.
Empowering procure-to-pay operations with better tools
Since rolling out these custom internal tools for procurement, these businesses are better equipped to help their operations and focus on more high value operations. What's more, they're less dependent on the tech team to respond to their requests and build back-office solutions — and when they do need an update to the tool, the tech team can make it happen on the same day.
Procurement team and procurement solution experts have already started leveraging cloud-based solutions to make procurement functions easier and smarter, automating routine and repetitive tasks — making it possible to come up with new functionalities and capabilities to enable a new degree of automation.
The emphasis on digital transformation is more now than ever. To take a strong-headed action, start by developing procurement applications by leveraging the right platforms that take you from point A to B in no time and integrate with all your major procurement functions.
The low-code benefits:
Increased oversight over purchasing
Connect from all data sources -> low-code tools give the ability to bring data from multiple sources of truth to one place, without any migration. Using REST APIs and native integration to apps and databases. For example, many customers find a disconnect between traditional e-commerce sites and order and supplier management systems. The two can be quickly integrated to cut down administration time and streamline processes, enhancing existing systems such as your ERP or financial systems.
Brand-new tools (Mobile and web) — New ideas are much faster to realize with low-code. A supplier relations manager can , with just a few clicks, build a frontend interface for the trading partners or agencies to login and read the status of their payments — whether it is under processing, put on hold for a reason, or has been processed so they can download an invoice and so on
Control access — It is easier to control who sees sensitive business data. Say you need to give finance teams the ability to read and update PO and invoices in the ERP without exposing other variables. You can easily create an admin tool that reads only the data required.
Easy to scale — As orders scale, low-code allows you to keep operations at pace. Developers can guarantee that the apps they build with low-code can scale and they can create as many apps as they need on the single platform.
Reduced manual error — Low-code helps bring down the errors caused by manual processes by providing pre-built components and ready templates that can be used out-of-the-box. thus, improving operational efficiency by lowering down the time and cost to develop tools.
Streamline Internal communication Push notifications, timely reminders, approval requests, data updates, emails and messages concerning purchase requests, orders, invoices and payments are easy to set up with drag drop interfaces. If updates are missed or not read instantly, they can be securely dealt with, approved or rejected at a later time.
DronaHQ – your go-to platform to create personalized procurement internal tools
DronaHQ low-code platform is the fastest way to build internal tools for the web, and mobile. Cloud-based platform DronaHQ allows organizations to easily manage their entire procurement cycles from purchase requisitions to invoice matching and payments from simple task-based applications that are easy to design, understand and use.
Developers and engineering teams love the platform for the speed and flexibility it provides to create admin panels, CRUD apps, GUI, frontends on top of their Databases or APIs — be it for the internal procurement team employees or for the external vendors and suppliers. Unlimited users in all pricing plans.
To simplify your procurement processes and minimize the chances of PO rejection, Sign up on DronaHQ with a Free account. The high cost of development will not be a problem anymore. Create your own procurement application suite with UI builder and customized workflows and witness your function transform.
Originally published at medium.com


Copyright © Deltecs Infotech Pvt Ltd. All Rights Reserved