Seamless migration from Internal.io with DronaHQ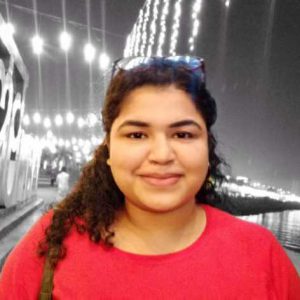 Internal.io is shutting down
Internal.io, a platform that many have come to rely on, is facing the challenging decision to sunset its services. While the official announcement is yet to be made, existing customers and users have been informed. As their contemporaries in the low-code industry, we want to express our understanding of the challenges this decision may present to Internal.io users.

The Future of LCNC: Trends and Predictions
As we navigate this period of change, reflecting on trends and predictions in the low-code space is crucial. The rise in business technologists and a growing number of enterprise-wide hyperautomation and composable business initiatives will accelerate the adoption of low-code technologies through 2026, according to Gartner. In this dynamic market, the importance of building custom internal tools, apps, and workflows remains paramount for business success.
As Internal.io prepares to sunset its services, it prompts us to reflect on the broader shifts in the LCNC space and underscores the importance of choosing a platform that stands the test of time.
Detailed comparison: DronaHQ vs Internal.io
DronaHQ
Internal.io
UI builder and apps
Editor/Space

2 editors – Simple and Advanced (CSS friendly)

Single editor
Screen types

Header, Screen, Pop up, Menu, Drawer/Tray

Single screen type
Components/Controls
120+ components
Limited
Templates
Ready templates for different screen types
Not available
Mobile
Same apps can be for mobile and web
Embed
Available
Available
Visual action flows
Available
Not available
Step-by-step debugging of action flows
Available
Not available
Form repeats – self-repeating forms
Available
Not available
Tab index
Available
Not available
Localization
Available
Not available
Assistive AI in queries and JS
Available
Not available
Data environments
Unlimited
Staging, prod
Auto-generate CRUD and forms
Available on SQL databases
Not available
Automation
Available
Only Schedule based
Workflows/Pipelines
Available
Available
PDF Creator
Available
Not available
Connectors
Databases
Standard + IAM role (self-hosted) + existing SSH keys.
Standard
REST, SOAP, GraphQL
Standard
Standard
API auth methods
Standard + JWT, NTLM, Hawk, oAuth 1.0a, Digest, PKCE, etc.
Standard
Multi-step auth
All above auth + JS code
Custom auth
Ready APIs
Slack, Google Sheets, Airtable, Salesforce, Twilio, AWS etc.
Limited options.
SFTP
Available
Not available
FTP
Available
Not available
User management and ecosystem
SSO
OIDC, SAML, Google, and Custom in cloud and self-hosted.
SAML, okta
User roles
Owner, admin, user
Admin, user
Permissions
User and group-based including granularity of environments.
Limited permissions
Branding
Available from business plan onwards
Not available
App Catalog
Multiple groups – show different apps
Not available
App and user analytics
Available
Not available
Different creator and user portals
Available
Not available
Advanced security options
IP whitelisting, device restrictions, etc.
Not available
Help & Support
Dedicated support

First to offer 24*7 on-call assistance for customers

Shutting down
Community
Extensive
Documentation
Comprehensive
Comprehensive
DronaHQ: Reliable and extensible low-code platform 
In the dynamic landscape of technology, change is the only constant. In light of the recent announcement about Internal.io's shutting down, we understand the challenges that users may be facing in finding a new home for their applications. At DronaHQ, we extend a warm invitation to Internal.io users seeking a reliable and innovative low-code platform.
Migrate from Internal.io to DronaHQ:

Everything Internal.io + DronaHQ Superpowers (Fair pricing for your use case, powerful add-ons, customizations, better UI)
Partners to help you migrate multiple apps

Share your Internal.io web app's public URL with us and we'll show you how quickly and seamlessly you can have those apps up and running with DronaHQ
DronaHQ gives a secure, flexible, and feature-rich solution, offering a considerate and seamless migration with minimal disruption to your operation.
Established Legacy

: DronaHQ, with its inception in 2007, has stood the test of time, gaining the trust of enterprises globally; providing a secure and reliable low-code environment.

Innovative Pricing Models

: One size doesn't fit all, especially when it comes to pricing. We have recently launched

New Pricing Plans

, including developer-only plans, a game-changing initiative in the low-code landscape. Choose from user-based pricing, usage-based pricing, or a developer-only pricing model, where end-users go free. This flexibility eliminates any pricing-related obstacles, ensuring you pay for what you need and nothing more.

Extensive Component Library

: DronaHQ boasts a rich library of over 150 comprehensive UI components, including a powerful

table grid

component. 70 ready-to-use API and database connectors for accelerated integration. 

Unmatched Flexibility and Customization

: DronaHQ platform provides a high level of flexibility, allowing developers to extend app functionality, create custom UI elements, and mold applications to specific requirements. Apps can be branded and white-labeled in a few clicks. 

AI-Powered Development

: Ask AI to generate database queries or JavaScript code effortlessly. This integration of artificial intelligence streamlines the development process, enhancing productivity and reducing the learning curve for developers.
Plan Migration from Internal.io 
Change indeed is the only constant, but with the right partner, the possibilities are limitless. 
We understand the challenges involved in transitioning between platforms and offer our resources and expert support to help you manage the change seamlessly. We believe you'll find the transition to our platform worthwhile.
Schedule a call with us to discuss a tailored migration plan that aligns with your unique needs or needs help in evaluating platforms.
Copyright © Deltecs Infotech Pvt Ltd. All Rights Reserved