Are HR professionals finally ready for SaaS?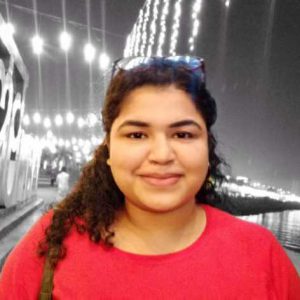 Sometimes, it all boils down to HR. 
Every profession can get stressful at times. Every professional believes their profession is the most stressful, however, a study conducted in over 50 cities surveying some 16,000 respondents proves otherwise. Of all professions, according to the study by Perkbox, 79% of HR professionals are being negatively impacted by their jobs. 
Why is that percentage so high you ask?
HR professionals are often multitasking, discussing negative issues, and are under constant pressure to find the right solutions. When it comes to HR, every HR professional is looking for answers; looking for solutions to streamline their jobs further while impacting positively on the jobs of their co-workers.
Let's paint a picture of the evolution of HR
The medieval period witnessed a workplace without a human resource department to create conducive work environments. Between 1890 and 1920 plans to stabilize the labor force to encourage employee loyalty were designed. It wasn't until the 1950s that Human Resource Management came into the picture and transform the workplace contributing to HR paying more attention to employees' needs (for achievement, advancement, and recognition).
tomorrow's HR leaders will need to be bigger, broader thinkers, and they'll have to be tech-savvy and nimble enough to deal with an increasingly agile and restless workforce
As the years have progressed, the role of HR has become more complex than ever. With new and emerging technology, the focus has shifted from personnel management and administrative tasks; from process-centric functions to worker-centric function so much so that SHRM points out that tomorrow's HR leaders will need to be bigger, broader thinkers, and they'll have to be tech-savvy and nimble enough to deal with an increasingly agile and restless workforce.
Millennials, the largest generation in the workplace today, are accustomed to getting the information delivered instantly on their laptop or mobile devices. Today has become a key driving factor for HR professionals to deep dive into cost-effective digital tools that enhance their employee's experience along with streamlining their jobs.
Tech-savvy HR professionals and SaaS tools

As is rightly coined, 'tech-savvy' HR professionals are always on the look for smart solutions to streamline their jobs further with the basic motivation being attributed to process automation for time and cost-saving, enabling HR in delivering business value to organizations. They are acknowledging the benefits behind adopting tech solutions for HR such as:
Easily accessible information
Readily available employee information without sifting through emails and paperwork, simplifying decision-making, or answering questions during meetings
Freeing up a lot of time
Automation of time-consuming manual work, freeing up time to be more productive
Simple employee development
Nurturing existing employees with appropriate training courses and performance feedback
Smart and safe document management
All information in one centralized location where you control who has access to it along with the vendor ensuring safety standards being met
Simple time tracking and scheduling (approvals)
Efficiently manage leave requests, monitor balance leaves, and automate the holiday booking process
Increased productivity for manager and employees + More time to focus on strategic initiatives rather than administrative tasks.
The debate stands between enterprise software/in-house solutions and SaaS-based solutions.
In-house, non-hosted solutions leave hardware and software under the management and control of the purchasing company. There is a dependency on the seller or a qualified IT for any technical assistance, implementation, upgrading, and troubleshooting. Every operation is costly and time-consuming.
SaaS-based products are delivering much more for much less. There is no need to purchase extra hardware or software or have an IT staff on hand to set it up and manage it. Everything necessary to keep the HR system secure and running is getting managed by the vendor who is responsible for maintenance and upgrades as well as physical and online security of the data.
A cost-effective, easily accessible, and agile way to connect your workforce. 
With no hardware, software, or implementation process, the payback with SaaS is always faster than in-house HR systems. SaaS vendors typically add new features to their platform frequently, so the value coming from SaaS-based solutions is likely to increase over time. 
SaaS-based solutions integrate easily with existing solutions further saving the expense, space, and time that would be needed to host an on-premise solution.
For HR professionals that are just starting to use a software or looking for a change to keep up with the Digital transformation wave, SaaS provides a simple and cost-effective way to update systems, saving on the labor hours and most of them providing a pay-as-you-go pricing schematic, mitigating upfront costs, as well.
People Matters stated 21% improvement in administrative efficiency, up to 30% savings in time and cost, and up to 65% reduction in errors and duplication. The accuracy of payroll processing by up to 55% and affected up to 80% savings in data access. Mobile and social technologies are said to boost productivity by 20% – 25%. HR Tech is perceived to affect significant improvements in Job Satisfaction (by 76%), Productivity (by 83%), and Performance (by 75%) while the value equation is perceived to be mixed for Health and Safety and Work-Life balance.
The no-code era of SaaS solutions
HR professionals handle a variety of functions, from recruitment and onboarding to performance reviews and offboarding. They interact with employees of all ranks with their work often leading to a heavy load of manual work. To reduce manual effort, HR professionals look for viable solutions that do not require long-term, heavy investments.
When it comes to software-based solutions the mind runs to the IT that can be time-consuming and expensive. No-Code is changing that very mindset. Apps can be built within days with pre-built UI modules and drag and drop user interfaces. 
It lets HR professionals create their solutions, specifying the exact data and workflow design. Designed unique to the department's requirements, they can track employee documents, date of hire, promotions, pay raises, monitor active employees, distribute hr material, reviews, and more – each built within a couple of hours. 
With traditional custom apps costing up to $50,000 and over 6 months, HR professionals have in front of endless possibilities to innovate and build cost-effective apps. SaaS-based models allowing users to pay-as-they-go and scale-as-you-go bring down the overall investment in solution development. 
Many organizations and HR managers are already leverage no-code tools to build exhaustive apps to enhance their employee experience while realizing the financial benefits of opting for SaaS tools.
We, at DronaHQ, think that the time is now for HR professionals to embrace the trend, no matter which industry they belong to, and recognize their potentials. We have seen organizations with 1,50,000 employees to 50 employees work towards no-code apps alike to enhance their employees' experience. The HR professionals are themselves working on app development on use cases like attendance and timesheet tracking, goals management, training apps, onboarding apps. You can build as many no-code apps as you need without the stress of running around the IT or DevOps or evening spending money on hiring a professional to do it!
Copyright © Deltecs Infotech Pvt Ltd. All Rights Reserved